The thought of losing your valuables to thieves when traveling is nauseating, so here are some of the best precautions to keep your camper secure from theft.
Here are seven ways to protect your camper from theft.
Upgrade All The Locks on Your Camper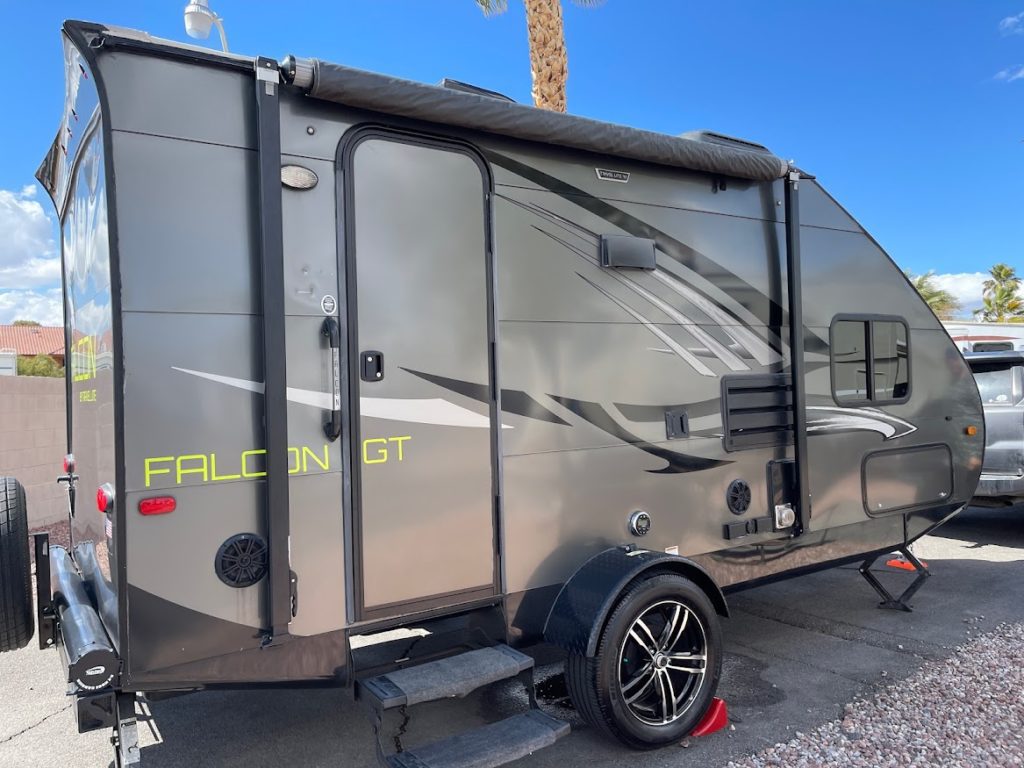 If you're a first-time owner of a new camper, upgrading its locks is crucial. It's easy to get swept up in the excitement of the open road and new adventures, but it's important to remember that most standard locks on campers are not very secure. They can be picked or broken into easily, risking your belongings and personal safety.
To deter potential thieves, invest in high-quality, durable locks that offer an added layer of security. Upgraded locks will protect your valuable possessions inside the camper, such as electronics, camping gear, and personal items. Still, they will also give you peace of mind and allow you to enjoy your camping experience fully. Prior to hitting the road, prioritize upgrading your camper's locks on your preparation checklist.
Solar-Powered Motion Lights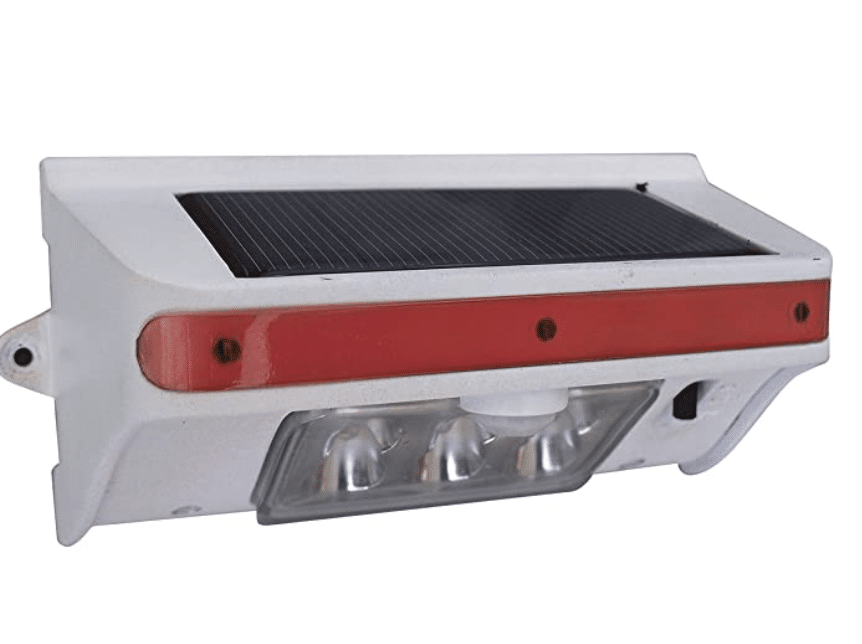 Find solar-powered motion sensor lights that you can install on your travel trailer. With them being solar powered, you won't have to tap into any of your electrical wirings and it's very DIY.
Be conscious of the location and simple physics while installing the lights. If you put them on the side of your unit and they are not aerodynamic, they could rip off the moment your unit hits 55 mph. The most strategic place for these lights with the least wind resistance is on the back of your unit.
Use the same logic if you're installing security cameras for video surveillance outside your camper.
Some cool video security systems easily let you monitor your unit from an iPad or a laptop.
If installing lights on your unit seems too much work, you can always go with the stick-in-the-ground solar lights and create a lit path to your unit. Some light is better than no light.
Trailer Hitch Coupler Lock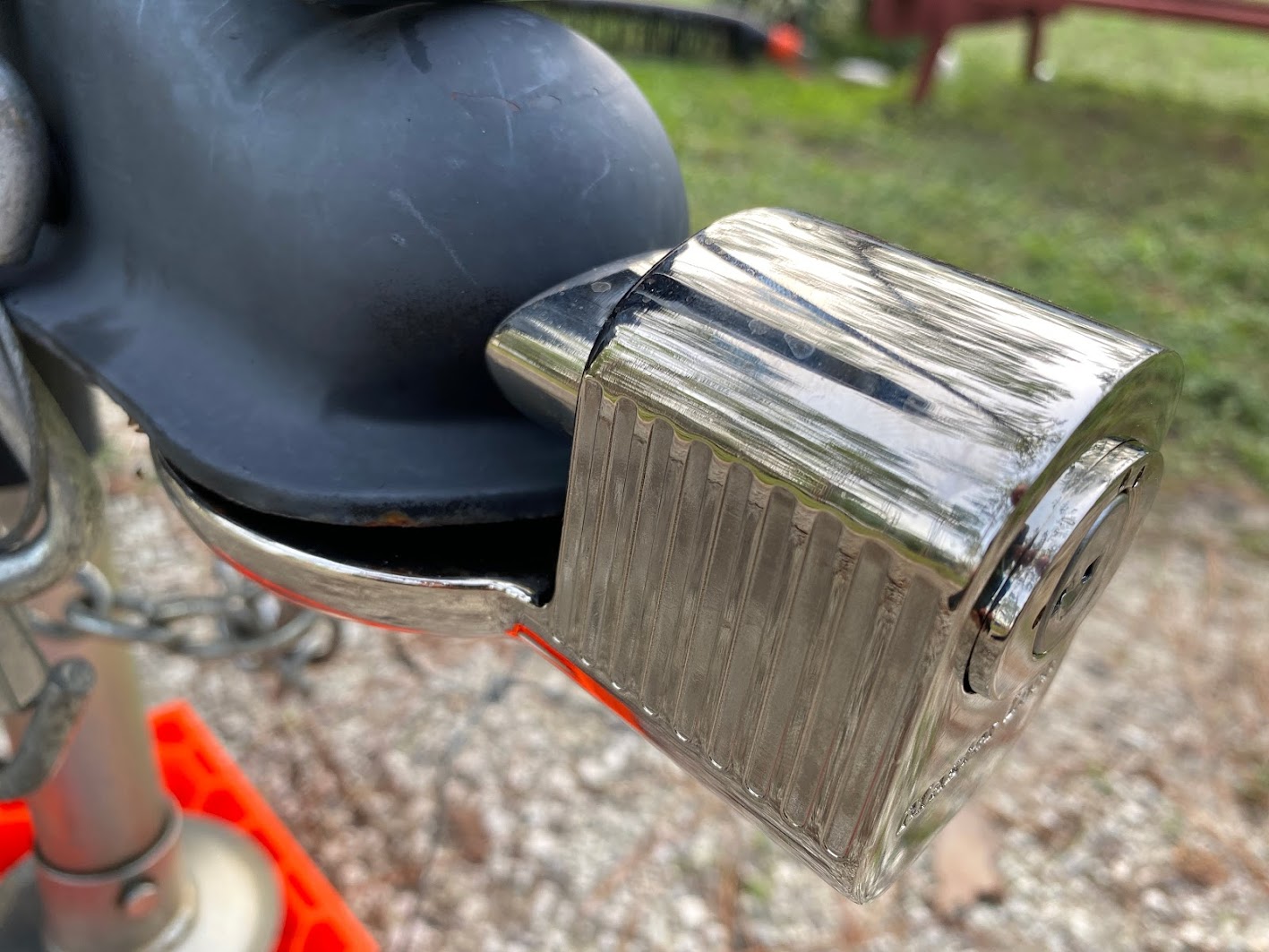 Trailer Hitch Latch Lock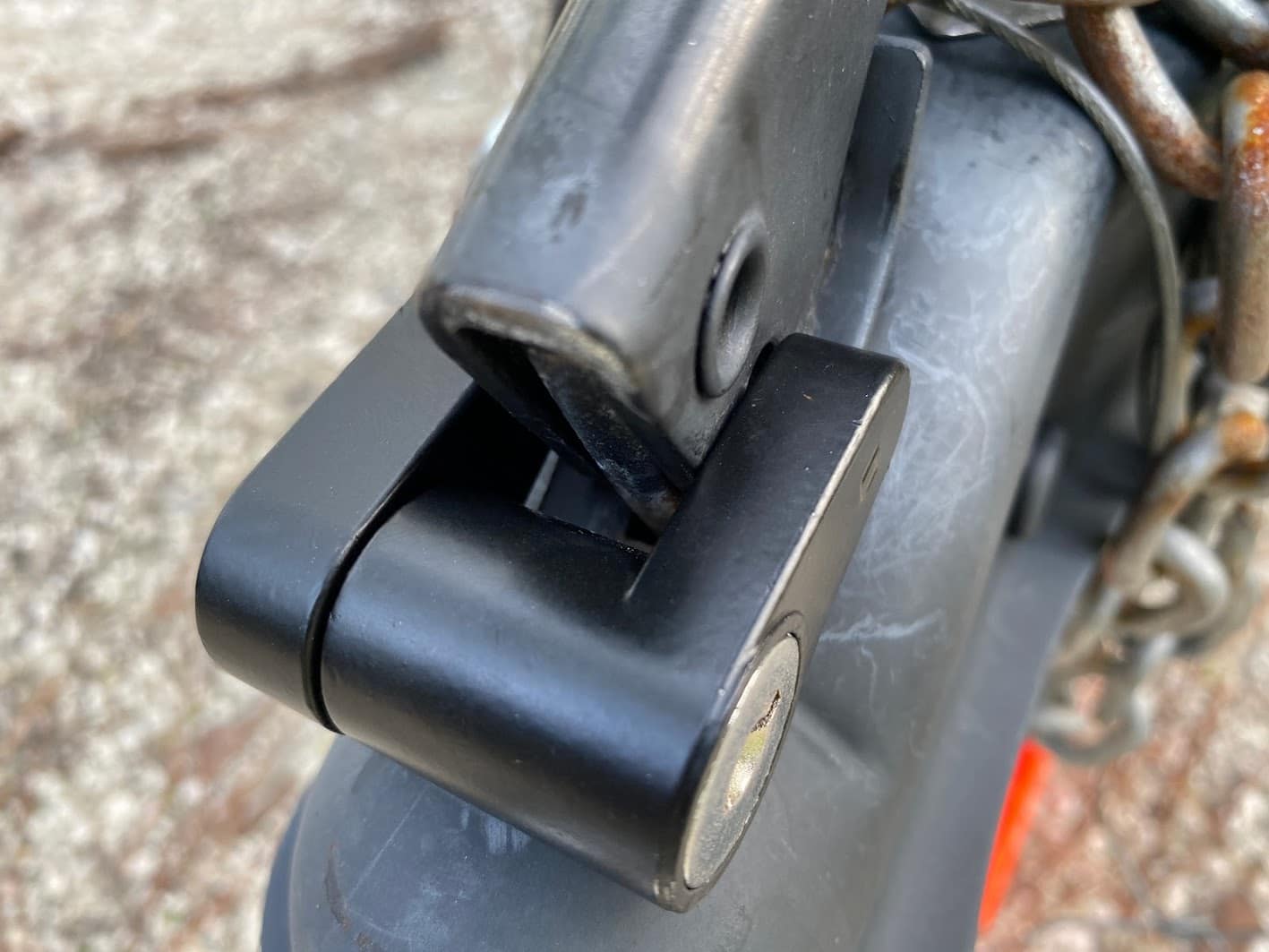 This lock is made of high-strength steel that goes into the latch of your travel trailer. The purpose of this lock is to prevent someone from lifting the latch and connecting to your camper. These are made by different brands and come with a set of keys.
Trailer Hitch Receiver Pin Lock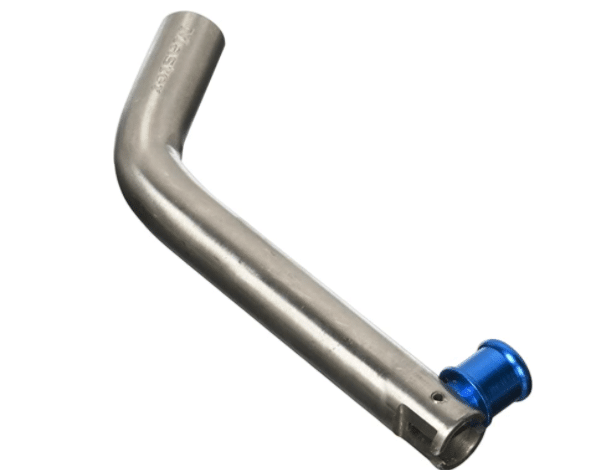 You may be thinking, but how does this help secure my unit?
Think of this as a steering wheel lock for your car. But instead of being on your steering wheel, it's on your hitch. It helps by keeping the hitch secure on your vehicle. Without a hitch, you're stranded and won't be able to tow your camper anywhere.
Camper/RV Insurance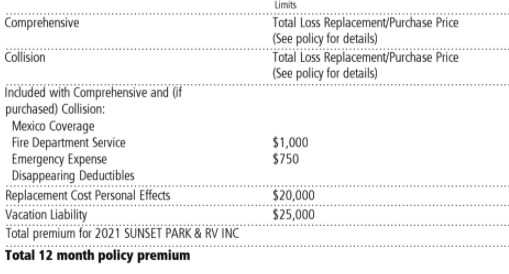 Do not skimp on insurance coverage for your camper or RV. This is essential to ensuring you are both covered and compensated if something were to go wrong.
Make sure you cover all the bases regarding the payoff if it were to get stolen or totaled. And just like an automobile policy, ensure you're well-equipped with comprehensive and collision insurance.
GPS Tracker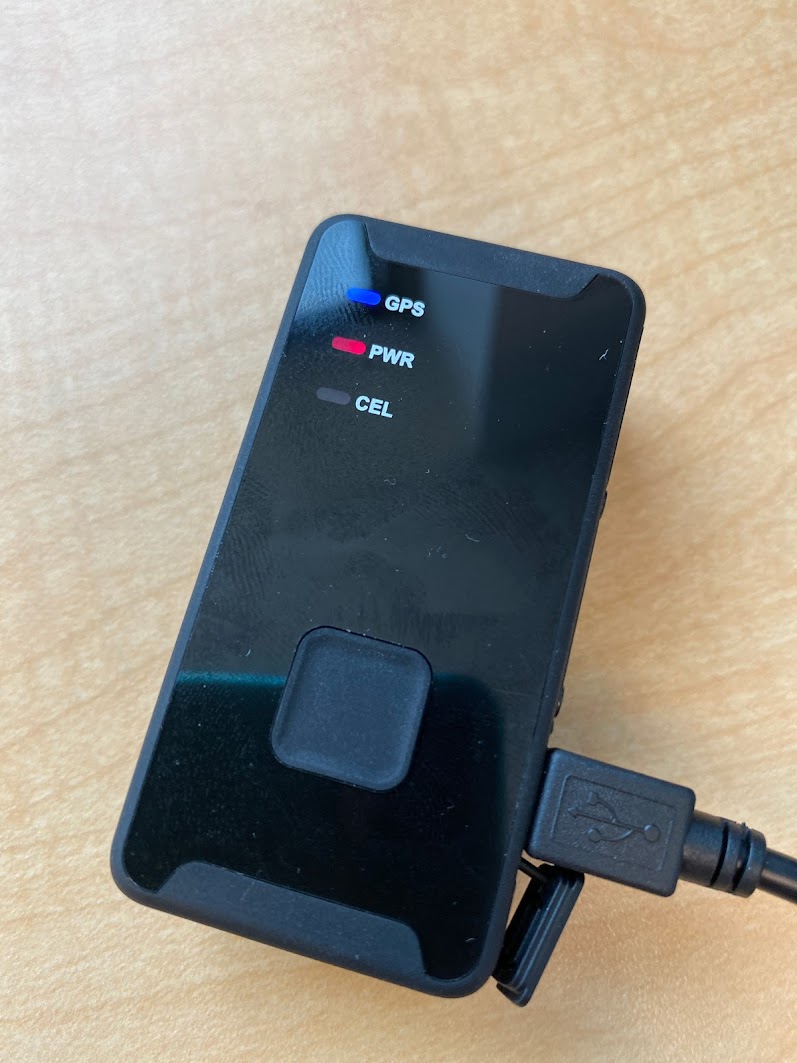 Our final item is more theft recovery than theft prevention. This small unit you can hide anywhere in your camper is the size of a cell phone and constantly transmits a GPS signal to the camper is location.
Pros: You will be able to locate your unit by your phone or desktop with a simple login. It will tell you exactly where your camper is located.
Cons: Depending on where you are and the signal it is using will determine how long the battery will last. It operates on GPS and cell phone towers for accuracy and to ensure it always stays online. Battery charging takes up to four hours.
The unit does require a monthly, quarterly, semi-annual, or annual subscription to use the service, but it's well worth it for the peace of mind.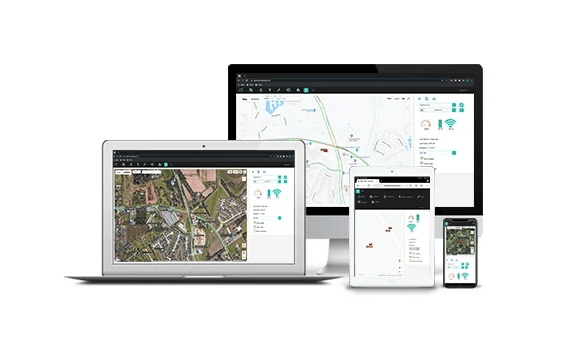 The monthly rate is $19.95 but comes down to around $15 per month if you buy a year in advance. You can also turn it on and off if you will go months at a time not using your unit and it's in storage.
If you're renting your unit, this could be invaluable in case something were to go wrong and you had to get to your camper quickly.
Final Thoughts
Realistically, what could stop someone from backing up to your camper, hitching up, and driving away? Depending on where you are, not much. If someone wants something bad enough, they'll find a way to get it. There are some smart crooks out there, but staying two steps ahead of them can save you a lot of time and money.
The sky is the limit on the items you can add to secure your unit. Alarm systems, wheel clamps, a keyless entry system, boot locks, wheel locks, and night-vision cameras are all available. Sometimes perception is reality, and just sticking alarm company stickers on your unit may be the only anti-theft device you need.
Whether you keep your camper at an RV park, campground, storage unit, driveway, or one of the many storage facilities in a major city, always be diligent regarding RV security.
This article was originally published in June 2020. It was updated and republished in January 2022.