Snowmobiling is one of those winter activities that you might see other people doing and think 'hey, that looks really fun and cool' but never consider trying it yourself because snowmobiling can be a bit intimidating. This is not a beginner's guide for someone who has been snowmobiling and is looking to buy their own snowmobile. This is more of a beginner's guide for someone who has never ridden a snowmobile before but would like to give it a shot. Snowmobiling can be a really fun and thrilling way to experience winter, especially if you enjoy exciting activities.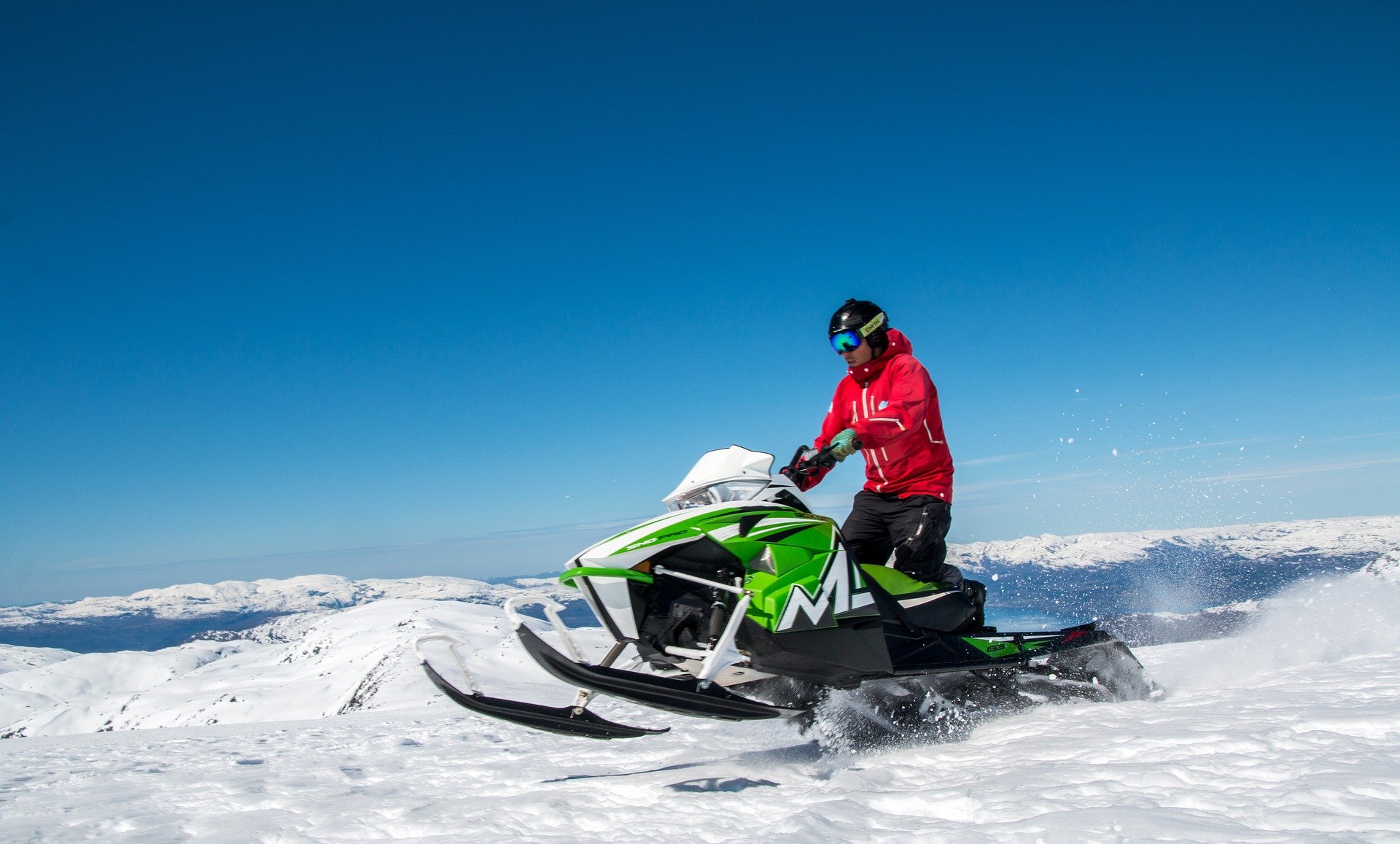 Go With a Guide
If you've never gone snowmobiling before, we highly recommend that your first trip is a guided one led by a certified professional. Guides like these are experts not only on all things snowmobiling, but also on how to teach beginners. This way you will have someone to answer all your questions and make sure you're set up and properly prepared, and who will know the trails and keep you safe. There will be a lot less for you to worry about with a guide — so you can really enjoy your first experience on a snowmobile.
Dress Warmly
We can't emphasize this one enough. Even if you're used to skiing or snowshoeing, know that snowmobiling requires even more layering and warmth. This is because you're not generating much body heat while snowmobiling, since your body isn't moving and working as hard as when you're doing something more strenuous and non-motorized like skiing or hiking.
You should dress in layers with a moisture-wicking base layer like merino wool that will keep you dry, then an insulating layer like a fleece or down jacket to retain heat. Lastly, wear a water and windproof shell that will protect you from the elements. You'll also want to wear a hat, gloves, and a neck gaiter to cover your face from any cold wind.
READ MORE: Should I Start Out With Skiing or Snowboarding?
Keep in mind that you'll likely be snowmobiling at high speeds and the wind against any exposed skin will make it feel even colder out. Make sure you're extra bundled, fully covered, and wearing gear that will protect you from wind and snow to keep dry and warm. Do not wear anything cotton, as cotton soaks up moisture and will leave you wet and cold.
You'll also want to make sure you wear a good pair of insulated and waterproof winter boots that are rated for whatever temperatures you'll be enduring. If you're worried about your toes getting cold, definitely consider putting toe warmers in your shoes for added warmth. And make sure you've got on a nice pair of wool socks that will wick any moisture, keeping your feet dry and warm.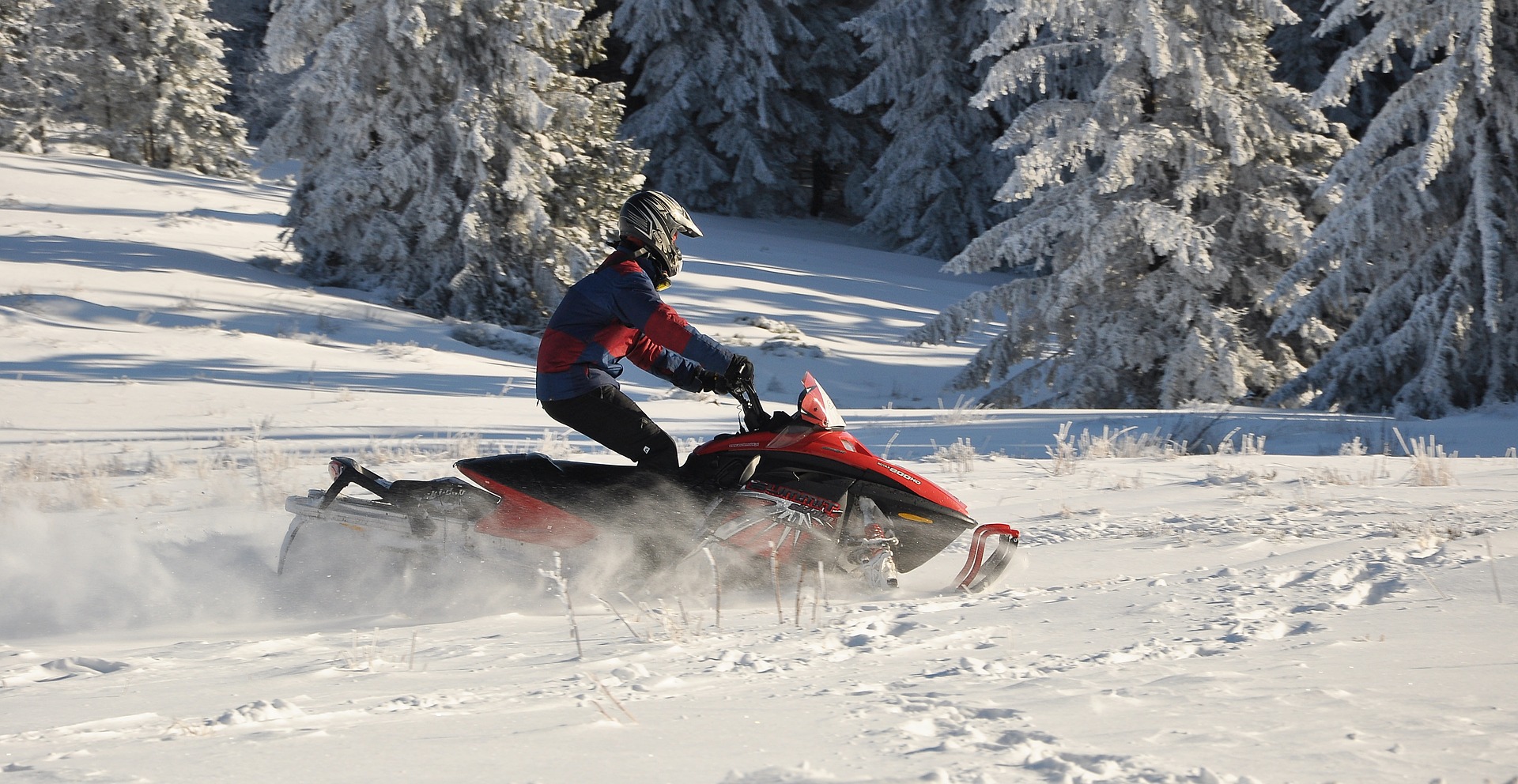 Wear Gloves Instead of Mittens
Typically, I recommend mittens for winter adventures because keeping all of your fingers together helps to keep them warmer. However, snowmobilers use a hand-signaling system where when passing a group, they will hold up a number of fingers to signal how many riders are behind them. This helps riders to know what to expect when going around blind corners or narrow areas to prevent crashes and keep everyone safe. If you wear mittens, nobody will have any idea how many fingers you're holding up, so go for gloves instead.
Plan Ahead
If you plan to snowmobile out to a particular location (like if you're staying at a lodge), make sure that you book your stay ahead of time. Then, pack accordingly and make sure your bags are waterproof and secure on your snowmobile. Before setting out, you should have a plan for where you're going, how long it'll take to get there, where you're going to stay, and when you're expected to return. You should also make sure you have enough gas and/or have planned out where and when you will stop for gas. Make sure to let someone know your plans and when they can expect to hear from you.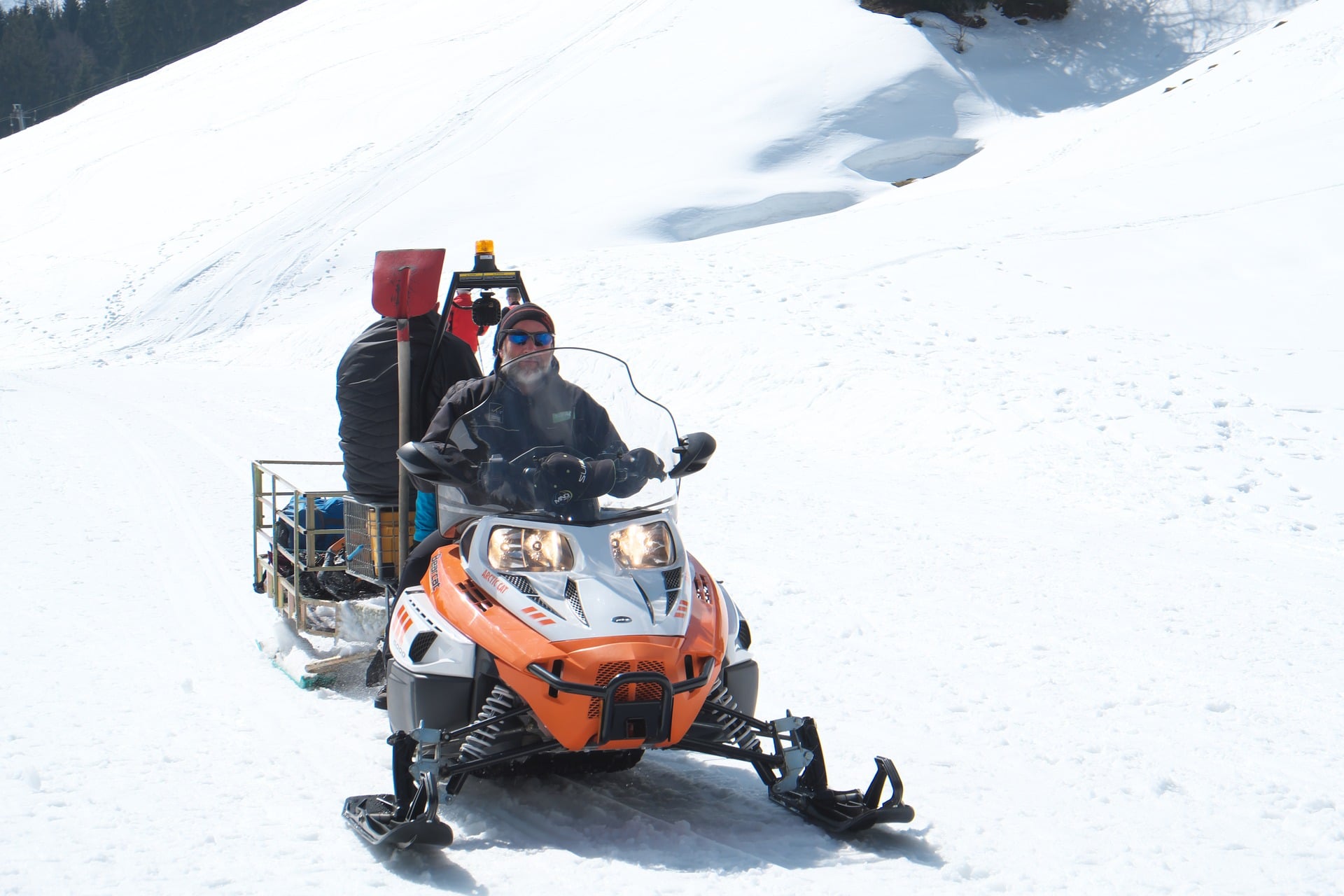 Be Extra Prepared
Although snowmobiling is a relatively safe activity, it has its risks like any other winter sport. Many people love snowmobiling because it allows you to get out to remote locations fairly quickly. That being said, there are a few important preparations you can make to stay extra safe out there in case an emergency occurs in one of those remote locations. Make sure to bring along a first aid kit, extra water and food, extra layers for warmth (and supplies to make a fire), a shovel in case you need to dig anything/anyone out of the snow, and navigation tools like a map and compass.
If you will be snowmobiling in avalanche terrain, you should be educated in avalanche safety and carrying a beacon, shovel, and probe. It's a good idea to have The Ten Essentials on hand in addition to other emergency supplies specific to the area and temperatures you'll be in.
Other Miscellaneous Tips
Keep your water in a thermos or other insulated container(s) so it doesn't freeze.
Don't expect to have cell service on the trail. Plan ahead and keep your phone in an inside pocket close to your body so the cold doesn't drain its battery life. Also consider bringing along a portable cell phone charger if you plan to be out on the trail most of the day.
Check the weather ahead of time up until you leave and plan accordingly.
Bring extras of the most important items and something to repair them with. For example, gloves are extremely important and you don't want to find yourself in a situation where you've lost one and don't have a back-up. Or, if you somehow find yourself with wet socks, you'll definitely want a back-up pair of dry ones to keep your toes warm.
Have fun out there, stay safe, and enjoy your first snowmobiling adventure!
READ MORE: How To Dress For Any Winter Occasion
Pin it for later!