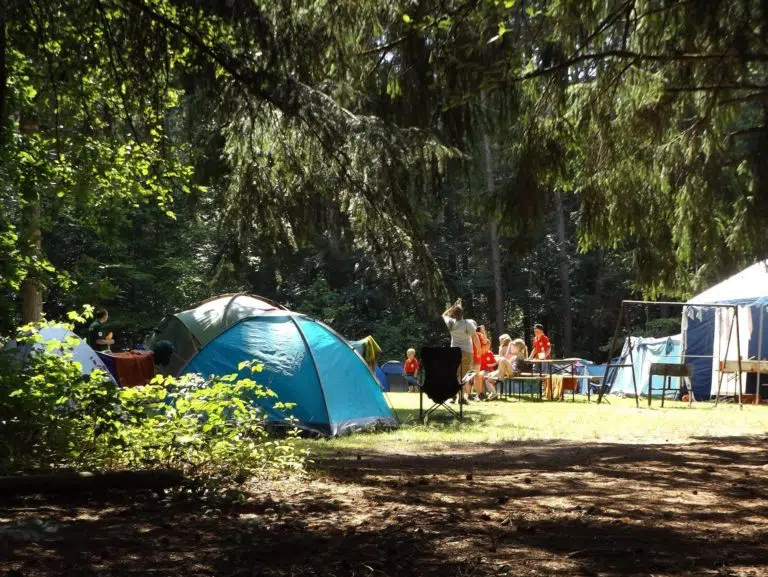 The amount of camping gear available at your local store can be overwhelming. But it can also be exciting: there are so many great products available to enhance your campsite experience — making your chores easier, helping you to be more organized, and allowing you to spend more time doing the things you love while traveling. This list includes five must-have camping accessories for your next trip.
1. Electric or Propane Grill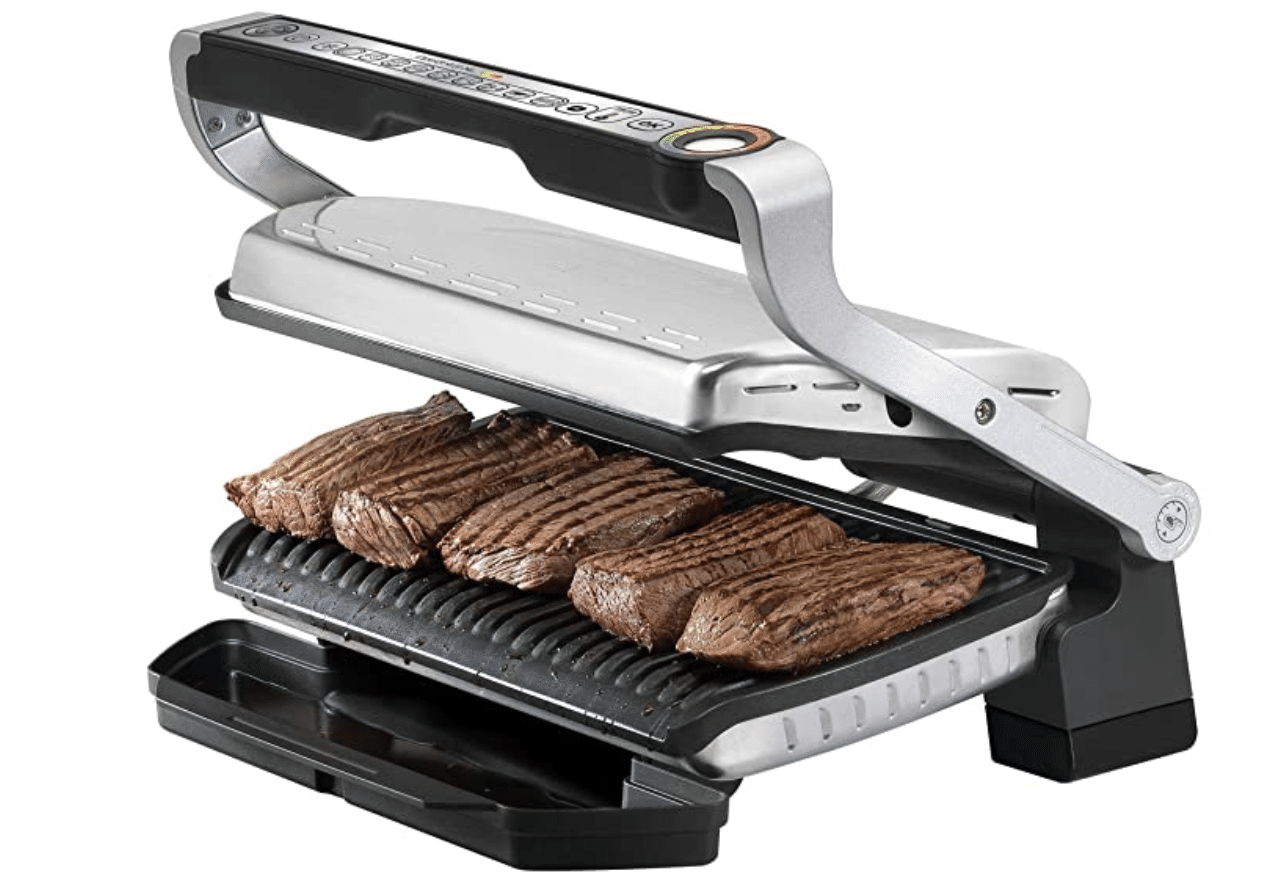 When new to camping, few people realize that great food is part of the experience. Similar to how food on your backyard barbecue grill just seems to taste better on a sunny summer afternoon, it's the same with food cooked at your campsite in the quiet of the woods. Not all families are up for open flame campfire cooking, and no one wants to cook inside when the great outdoors is all around you. With just a bit of advanced planning and a reliable grill, you can make campground feasts that will have the neighbors stopping by for a taste!
Great Choice: T-fal OptiGrill XL
At under $200, this reputable company has put out an electric grill large enough to cook a single meal for the whole family. Many other smaller-style electric grills are available if you're traveling without an entourage, such as those from Cuisinart and Hamilton Beach.
This model from T-fal delivers in size and convenience, having nine distinct auto-cooking options: Burger, Poultry, Sandwich, Sausage, Red Meat, Fish, Pork, Bacon, or Shellfish. Each setting has a preprogrammed time for doneness, and beeps audibly at intervals ranging from rare, to medium, to well-done.
The construction of any camping grill is of extreme importance, since no one wants cooked-on food chunks without a dishwasher to help with cleanup. This particular grill is equipped with die-cast aluminum nonstick plates. If by chance you have a dishwasher in your RV or return from travel to such appliances, the plates and drip pan are both dishwasher safe.
2. Grill Accessory Kit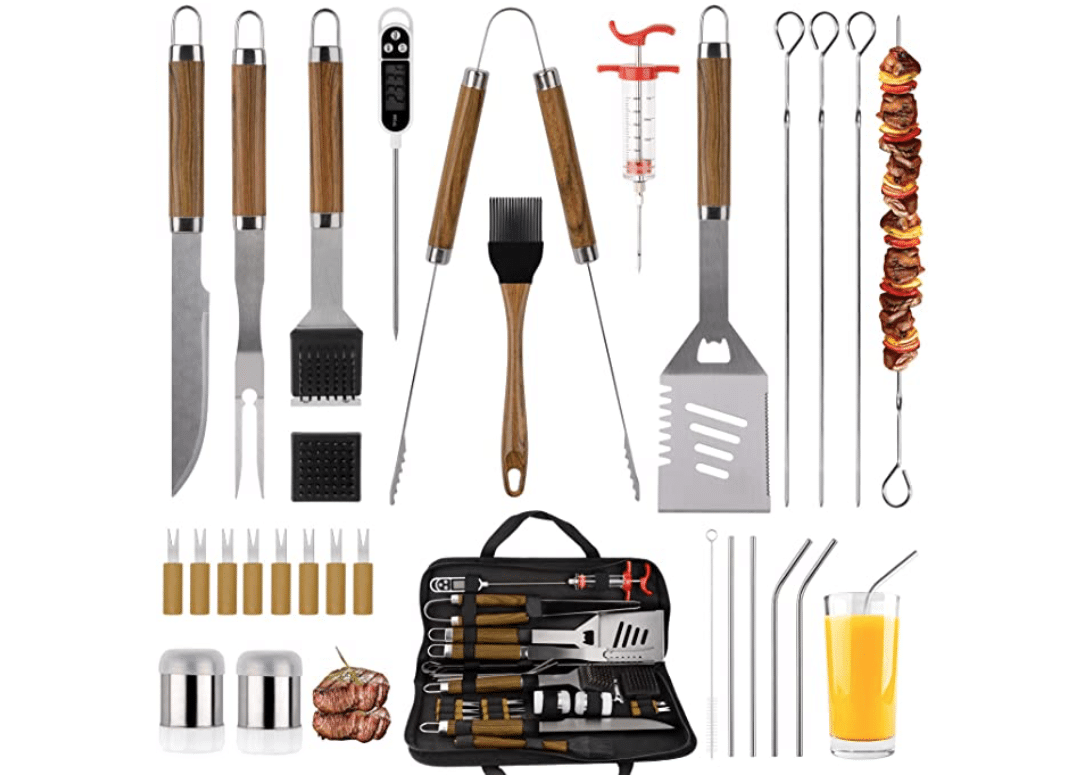 This next suggestion hits all the camping marks — space and time saving, handy, durable, and convenient. It's also a necessary camping accessory for your perfect grill setup. When selecting a grill kit for your next campout, look for something that has a sturdy carrying case since these tend to get moved around and occasionally left outside.
Great Choice: SixSun 30-piece BBQ Grill Set
This kit would be an excellent gift for the new camper — particularly since it comes with literally everything you need for a cookout, right down to reusable metal straws and salt and pepper shakers. For around $30, your camper can instantly be equipped with heavy-duty stainless-steel utensils ranging from a large spatula to reusable meat or vegetable skewer sticks. The included instant-read thermometer is a must-have when cooking meat, and the grill brush even includes an extra head. This kit will have you cooking like a pro chef in no time.
3. Collapsible Kitchen Gear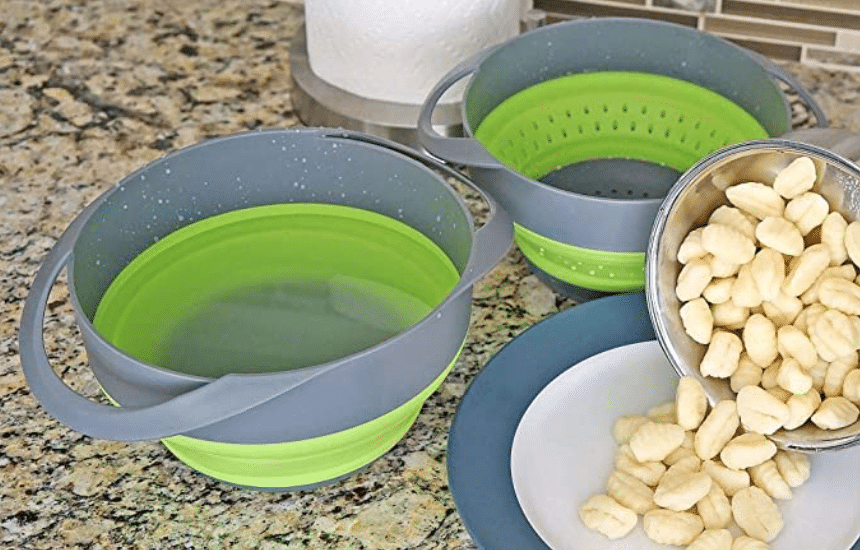 Whether you're in a tent, pop-up camper, or luxury RV, space-saving is always towards the top when it comes to camping priorities. The very nature of camping is a minimalist mentality, and we can only travel with so much equipment. There have been lots of articles published on tips and tricks for space-saving in a camper, and lots of new gadgets have been added to the market. Collapsible kitchen gear is perhaps one of the most useful additions.
Great Choices:
Southern Homewares 2-piece Set: Includes a silicone collapsible colander and one collapsible mixing bowl, safe for hot food and very durable. Made of BPA-free 100% food-grade silicone.
Bakerpan Silicone Small Round Pot: This amazing invention is perfect for steaming vegetables or reheating food, with a heat allowance up to 446 Degrees Fahrenheit. It's small in size and not meant for large quantities, but is versatile — safe for use in a microwave, oven, freezer, and dishwasher.
READ MORE: The 5 Best State Parks In The U.S. For Camping
4. Large Campsite Mat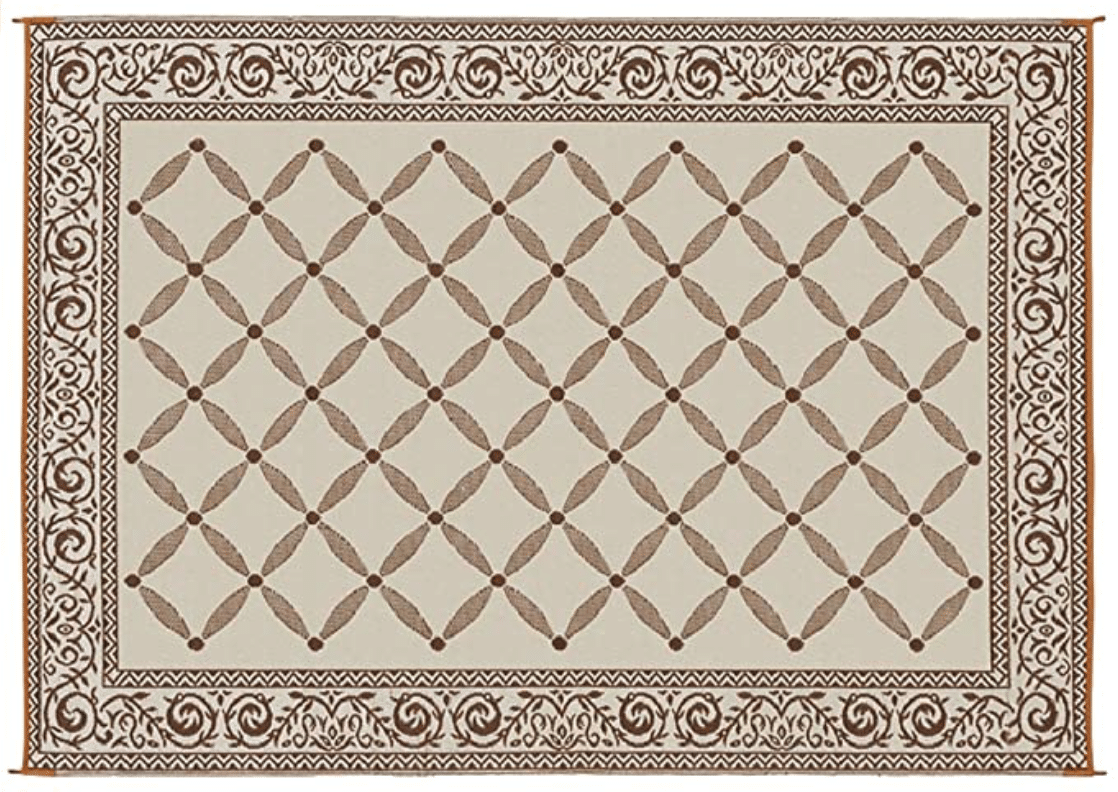 A sturdy outdoor mat is critical for a great camping experience. Not only does it keep excess dirt and grass out of your camper, it also provides an excellent place to take off shoes, store outdoor chairs and tables, and provide a play space for young children. There are a lot of outdoor camper mats on the market, but a few key details often get overlooked when purchasing.
Great Choice: Reversible Mats 9×12' Camping Mat
This brand has excellent designs available in sturdy polypropylene construction, equipped with a great carrying bag for when you're ready to pack up and move on to the next campground. The material is breathable, meaning wet messes dry quickly and air can circulate so it won't kill the grass underneath. It can be swept clean or rinsed with a hose. The UV coating prevents sun damage and fading, ensuring this mat can last for years of adventures.
5. The Perfect Camp Chair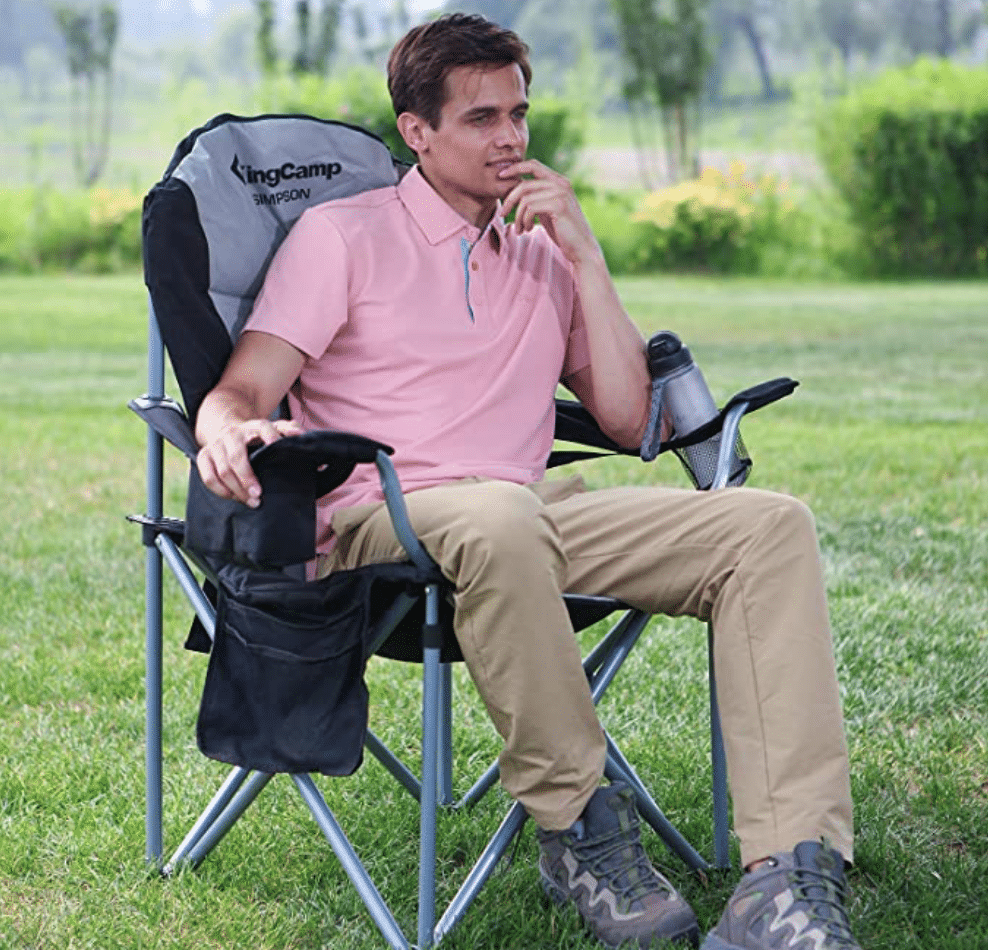 Most campsites are equipped with a picnic table, but a portable camp chair is a necessary camping accessory for families. They have the convenient benefit of being easily portable, and you may find other uses besides sitting around your campfire — take it to sit next to a pond, view an outdoor concert, and so much more. There are different kinds, ranging from the most basic fold-out style to a luxury version with a collapsible attached table, comfortable padding, and paired footstool.
Great Choice: KingCamp Padded Camping Chair with Lumbar
This oversized camp chair is sturdy (able to hold over 300 pounds) and extremely comfortable, complete with padded back support. It easily folds into a carrying case that weighs just over 10 pounds. The best part of this chair is the well-designed accessories: a cup holder that can fit a mobile phone, a three-can capacity insulated bag built into one armrest, a side pocket for maps or books, and a pocket in the headrest that can hold a small pillow for neck support. This chair literally has it all — comfort and convenience on the go!
Is there a camping accessory that your family can't live without? We'd love to hear about it.
By Loren Tucker
This article contains affiliate links.
READ NEXT: 5 Ways to Make Coffee While Camping
Pin it for later!