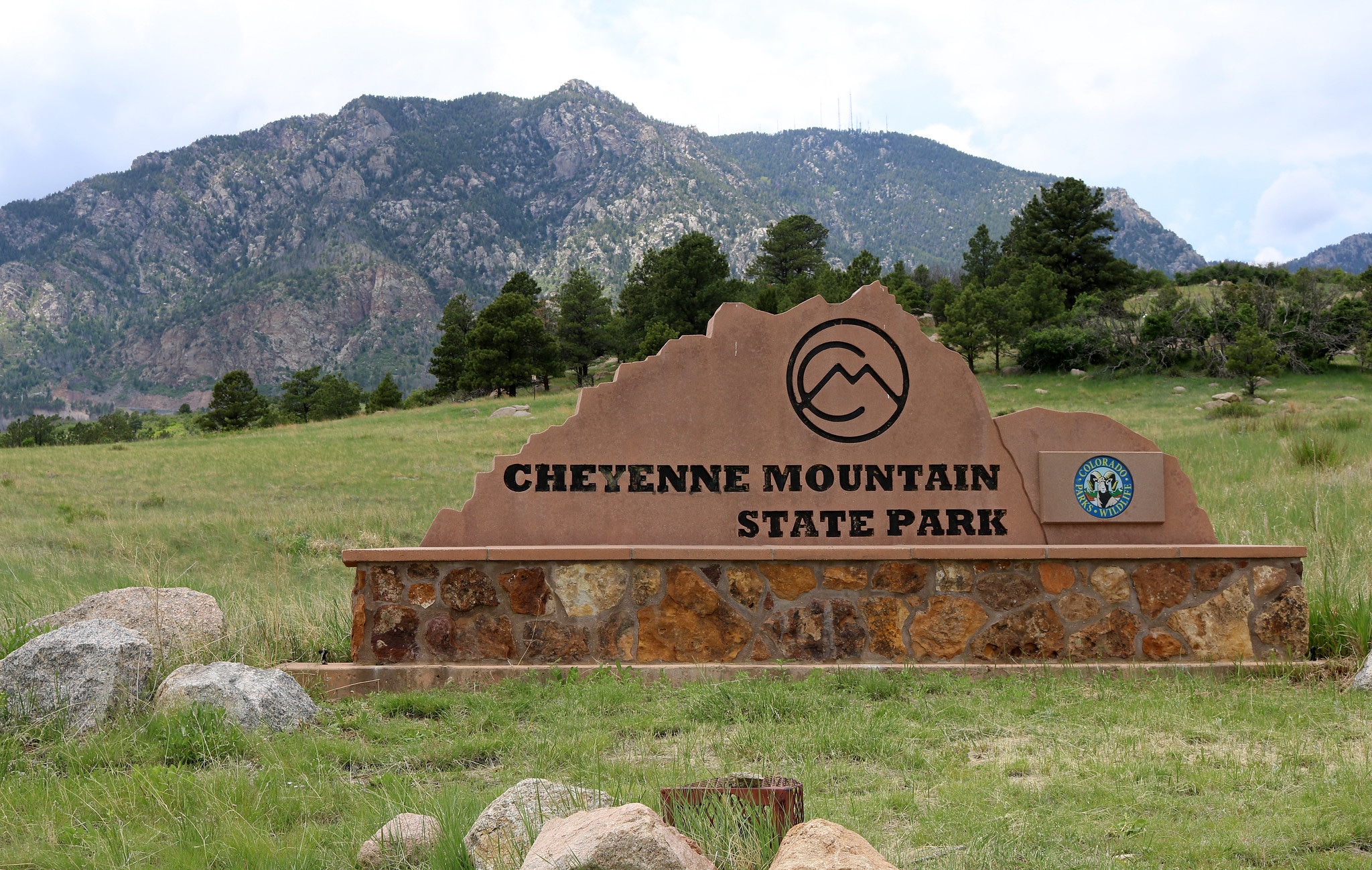 Exploring the country through its cherished state parks is an excellent way to experience nature and connect with the environment, your family, and even your heritage. A state park is managed by its particular state of location for the enjoyment of all people. These are most often protected areas that also conserve important habitats for wildlife, maintain natural landmarks or historic interest, and/or provide recreational opportunities.
Many (but not all) state parks allow some form of camping at varying degrees. In this list, you'll discover five state parks that help provide excellent camping experiences for the whole family.
Why Choose a State Park?
In the spirit of minimalism, sustainability, and connection to wildlands, many state parks offer very primitive camping accommodations. Those listed here offer a bit more for the average tourist in the form of multiple amenities, a large variety of recreational opportunities for all skill levels, and several overnight stay options. Each was chosen from a distinct region within the United States for high visitor satisfaction ratings in all of the aforementioned categories.
Camping at state parks is extremely affordable, especially when compared to privately owned campground rates. This makes these camping experiences inclusive and affordable for all families. When paying fees to visit or stay overnight at any of the country's state parks, visitors can rest assured that these contributions go directly back into preserving and continuing the operations of these protected areas for generations to come.
Let us know your favorite state park campground, and be sure to add these to your itinerary:
Northeast: Mount Blue State Park, Maine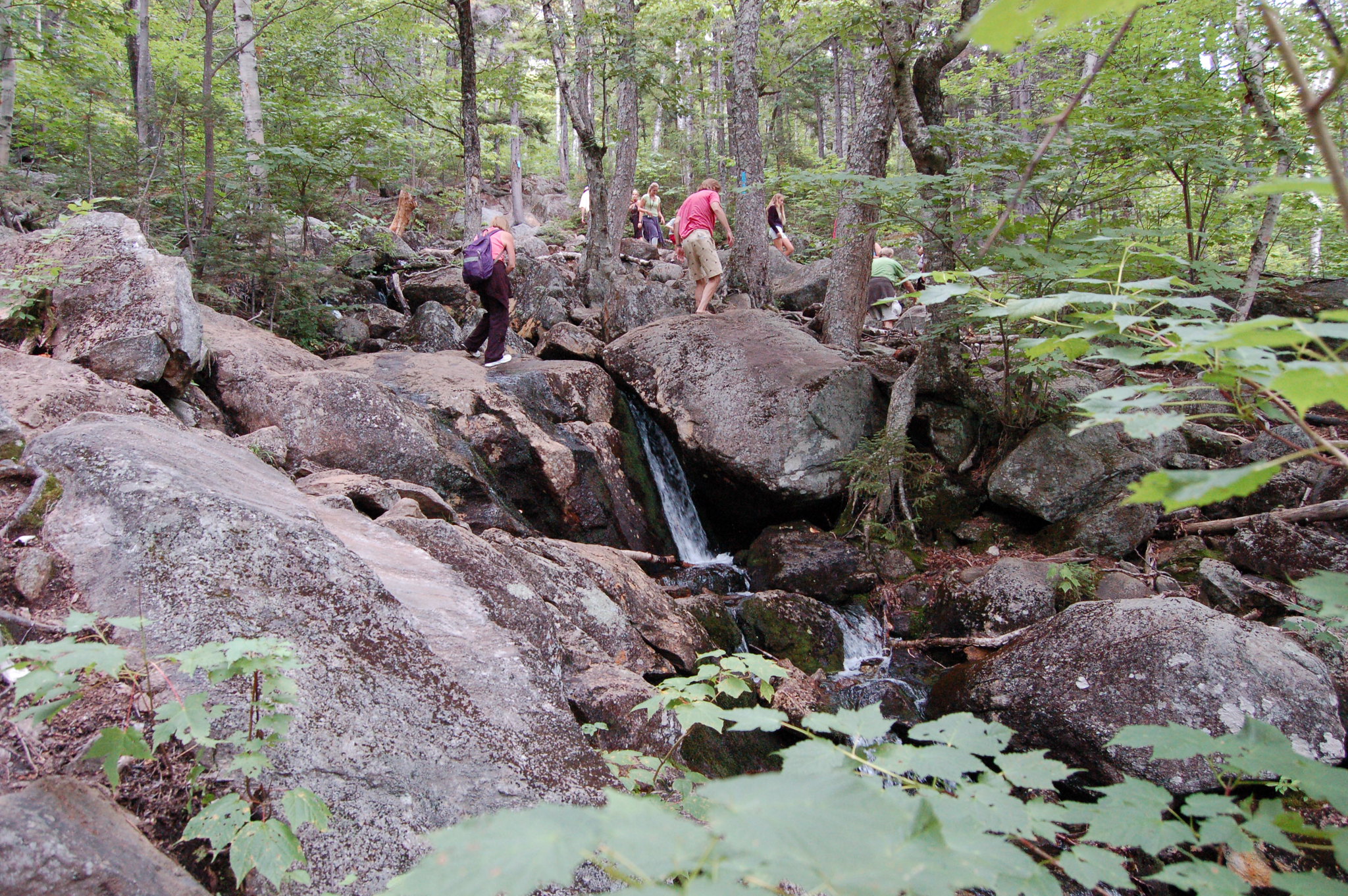 In the shadows of Mt. Blue and nestled among both sides of Webb Lake is Mt. Blue State Park — Maine's largest State Park encompassing 8,000 acres.
The campground is located near Webb Lake's beach, hosting 136 private wooded campsites. From this base camp, recreational opportunities exist in every direction, ranging from hiking and biking trails to swimming, wildlife viewing, and picnicking. For the sports family, hunting is permitted here in-season, as well as ATV trail riding and snowmobiling on designated trails.
There is something for every adventurer here, even in the cold winter months when the area becomes popular with snowshoers, ice skaters, skiers, and snowboarders. Reservations can be made for the period of May to September, reserve your spot here.
Northwest: Nehalem Bay State Park, Oregon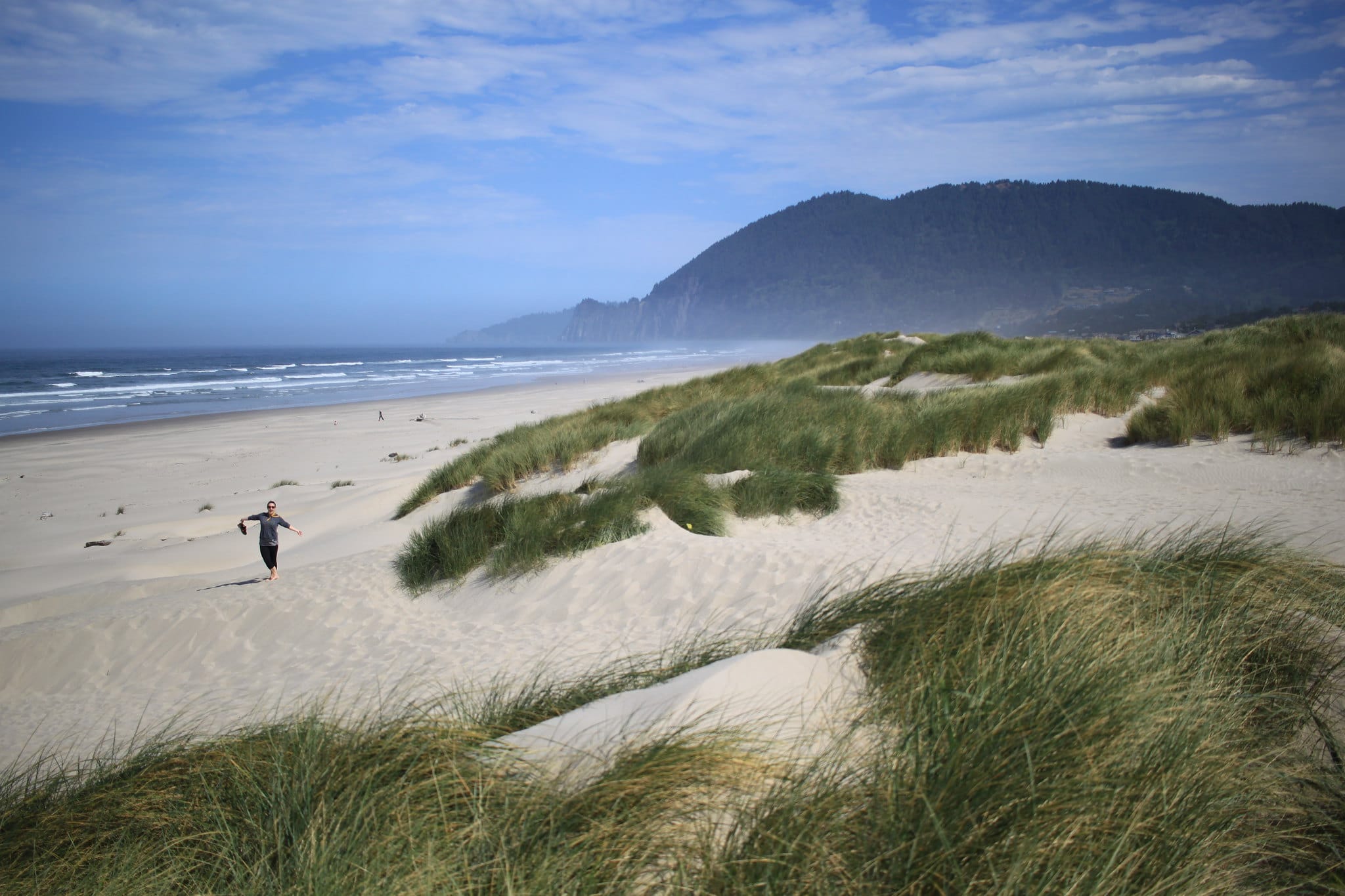 For the traveling family seeking adventure, Nehalem Bay State Park is the ultimate base camp. Its oceanfront location makes this park a sightseer's paradise while allowing unique recreational opportunities including beach horseback riding, shell finding, crabbing and clamming, and fishing. Scenic hiking trails allow exploration of the Pacific coastline or the riverine habitats of the Nehalem River.
Aside from the 265-site campground for RVs, campers, and tents, there are also designated campgrounds for those exploring the area on horseback, and for those arriving by plane (there's a small on-site airport here). In addition, 18 primitive Yurts are available for those traveling without their own abode.
Discover all that Oregon has to offer and begin the reservation process here.
READ MORE: 9 Tips for Camping With Your Dog
Midwest: Cheyenne Mountain State Park, Colorado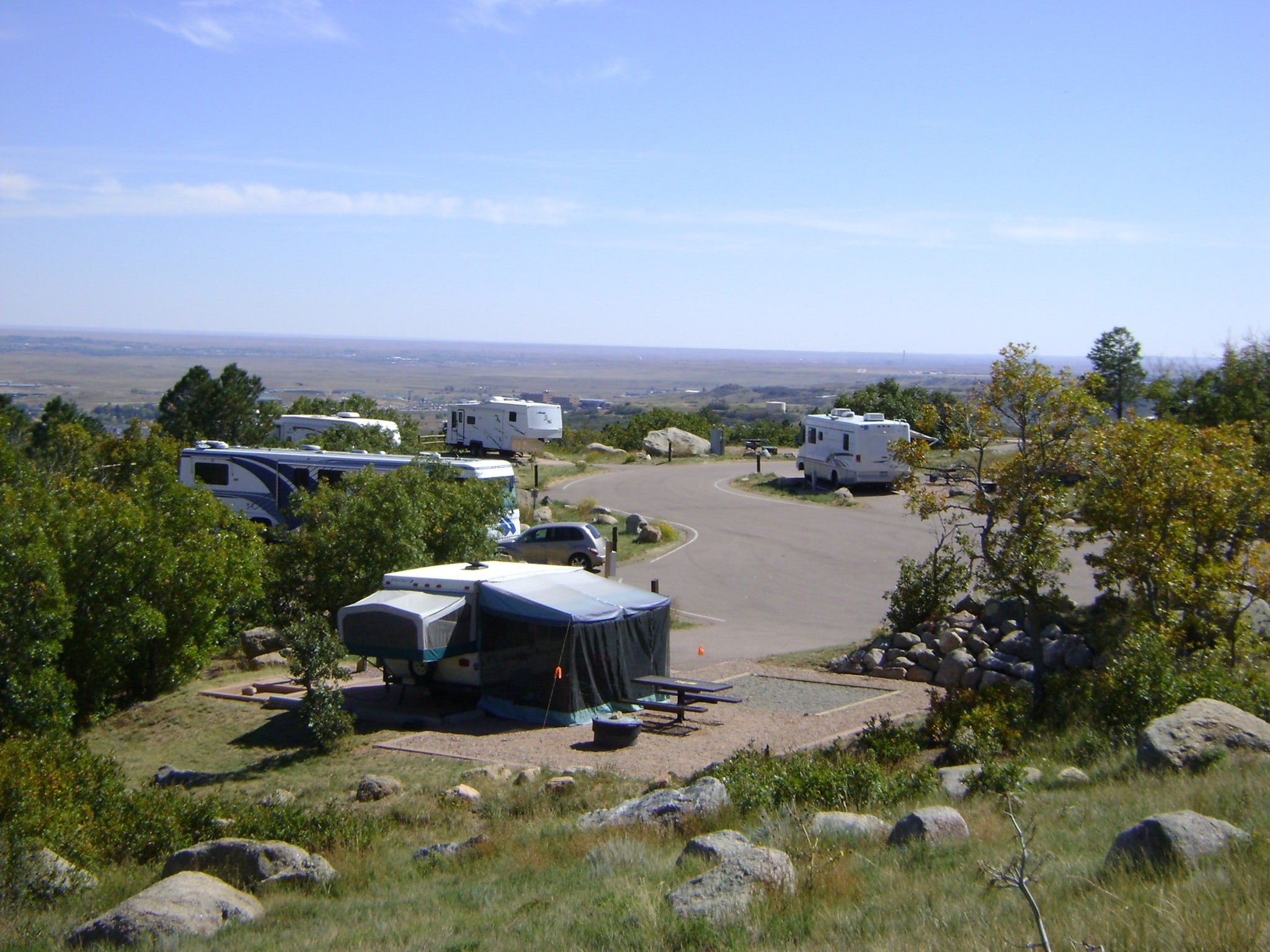 When camping, location is everything, and Cheyenne Mountain State Park delivers in both convenience and pristine surroundings. Its year-round campground provides 51 full hook-up sites suitable for campers and RVs and 10 basic tent sites, with coin-operated showers and laundry on-site. An activity center, disc golf course, and fenced playground area round out the amenities.
There are 27 different trails to hike or bike right from the campground, and it's not uncommon to see mule deer, elk, and wild turkeys roaming nearby. Downtown Colorado Springs is just a short drive away, hosting numerous attractions ranging from the Cheyenne Mountain Zoo to historical natural landmarks like Cave of the Winds and Garden of the Gods. Reservations are required, don't miss out!
Southeast: Vogel State Park, Georgia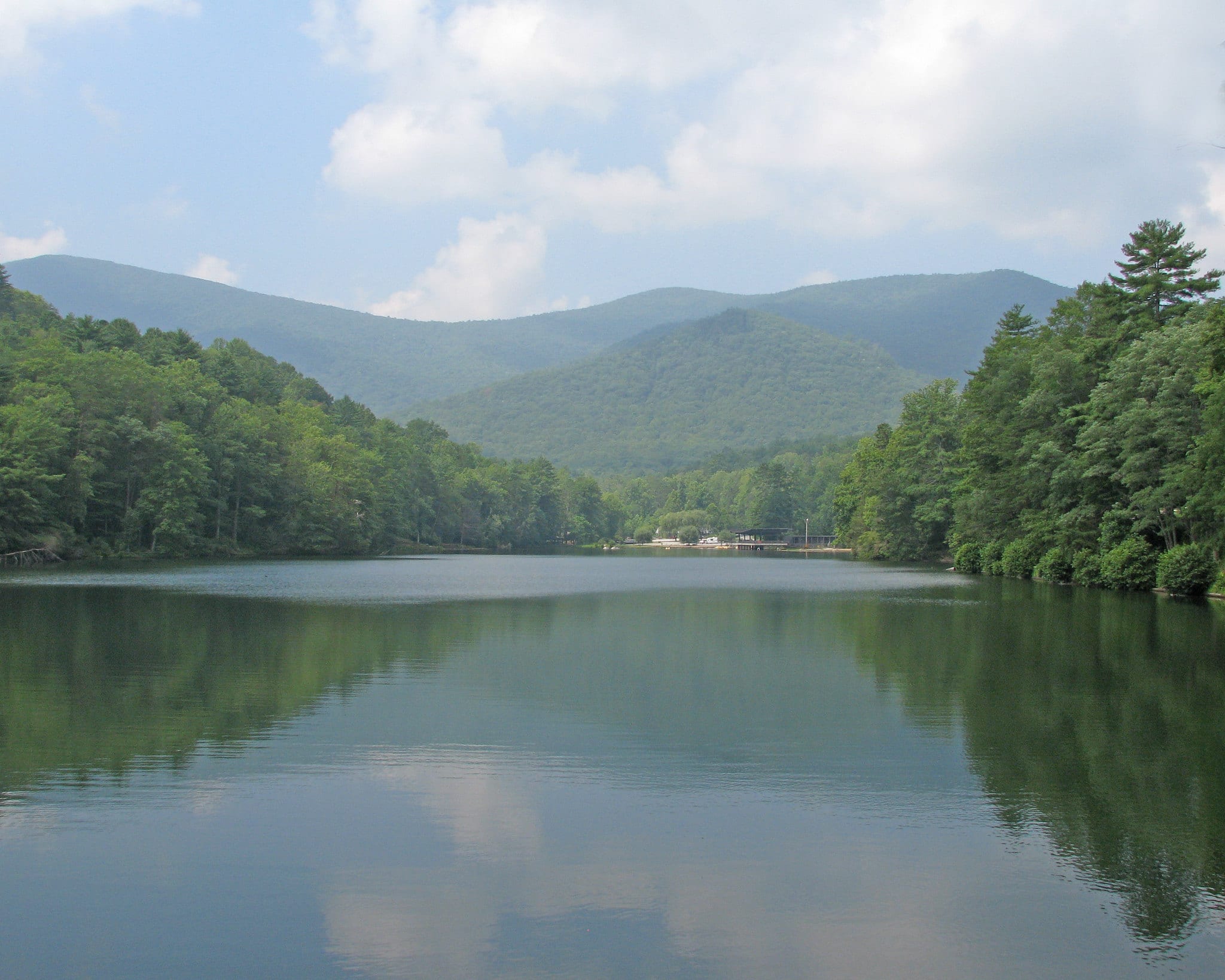 As one of the state's first official state parks, the area of Vogel State Park is a beloved destination for both Georgia residents and tourists. The center of the park is 22-acre Lake Trahlyta, the source of fishing, boating, beach lounging, and swimming opportunities. There is so much to do here, from exploring the miles of trails on foot or by bike to visiting the playground, renting a pedal boat, picnicking, and playing mini-golf. The park's museum tells of the rich history of the area.
Camping accommodations include on-site cottages, RV and tent campsites, and primitive sites only accessed by backpacking. Some sites provide space for boat storage or horse trailers. Necessities are available in the well-stocked campground store. Campers attest that the staff is helpful and the grounds are extremely well-kept. Reservations can be made online.
Southwest: Pedernales Falls State Park, Texas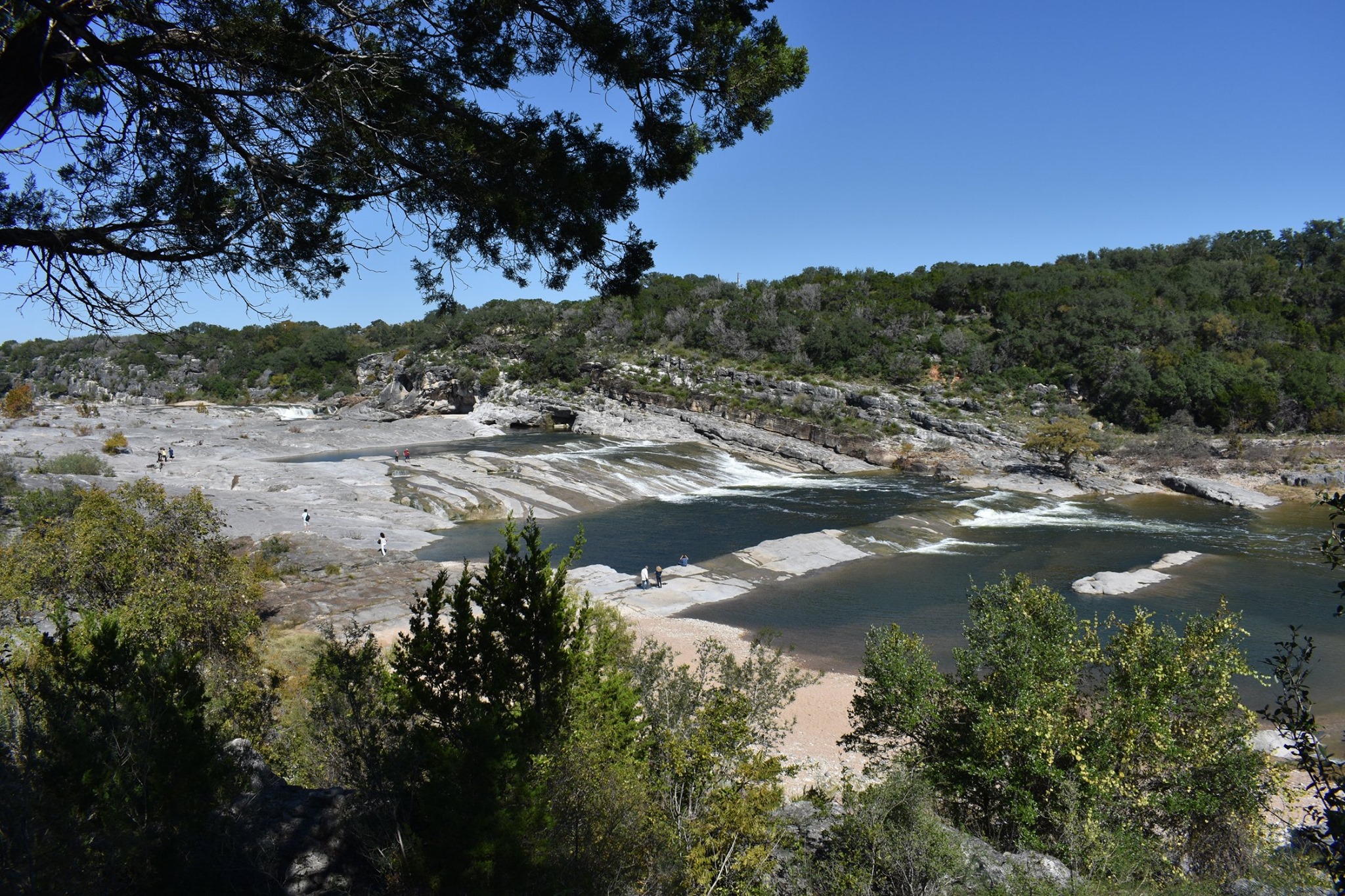 Become immersed among tranquil flowing waters and epic wilderness scenery within this water-carved landscape located just west of Austin, Texas. With over 5,000 acres to explore by foot, bike, or horseback, there are endless opportunities for thrills!
The Pedernales River provides sites for swimming and wading, rafting, floating, kayaking, canoeing, and fishing. The campground here has excellent overnight rates (as low as just $10 for hike-in wilderness sites!) but fills up fast, with just under 70 electricity-enabled sites available. Most sites are paved and surrounded with local vegetation, and come equipped with a picnic table, water hook-up, lantern post, and fire ring with grill. The campground has easily accessible showers and restroom facilities.
Will you spend your time exploring the many tributaries and scenic creeks, bird watching for a huge variety of avian species, chasing waterfalls, or participating in the extremely popular geocache hunt? Do it all during your next trip!
The United States is loaded with cherished protected lands that mark the nation's commitment to protecting the environment and enjoying the outdoors. With over 6,000 designated state parks spread across the country, there are opportunities in every state to get out and connect with the land. Camping amongst the forest is the best way to experience all that nature has to offer!
By Loren Tucker
READ NEXT: Guide: Tent Camping for Beginners
Pin it for later!