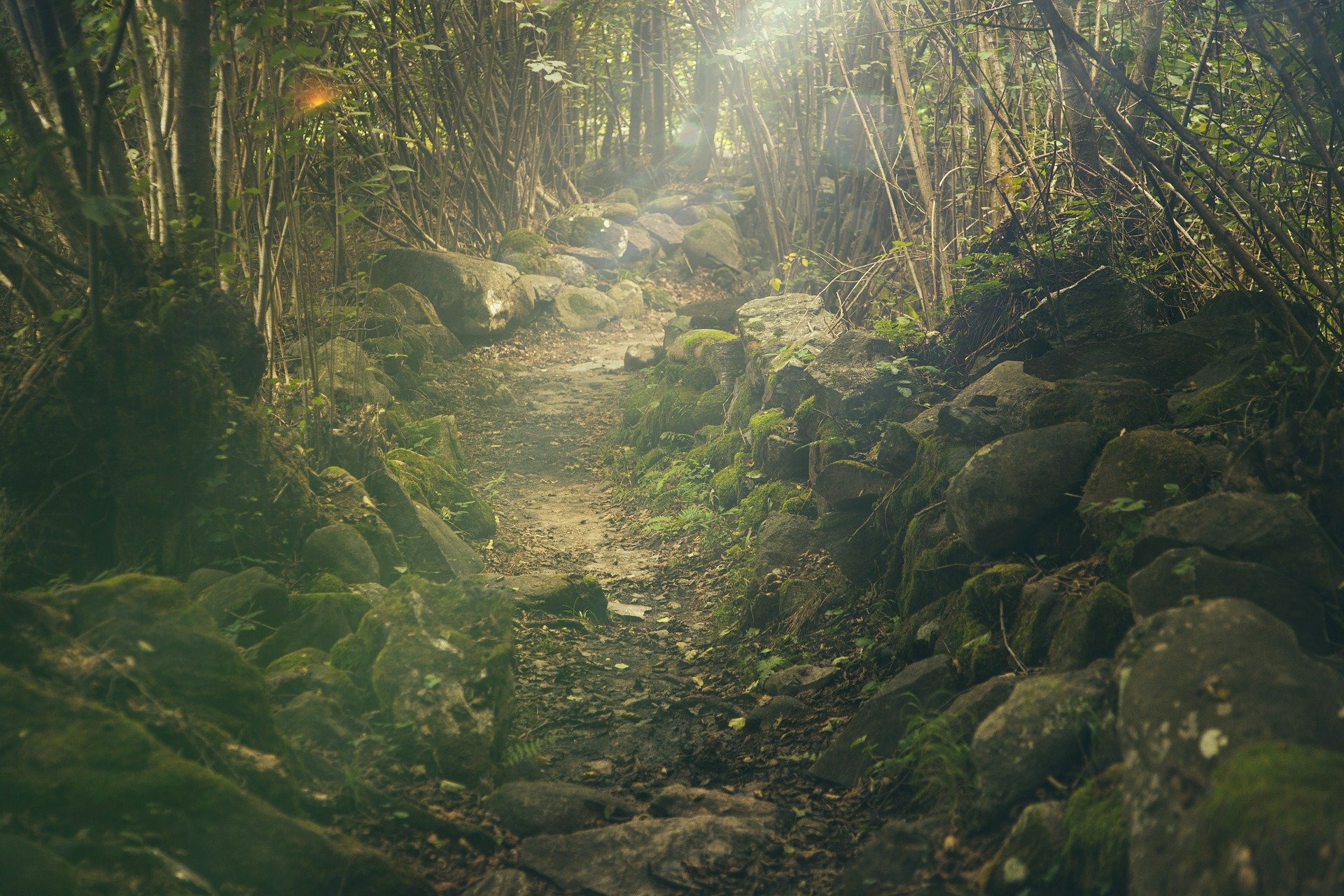 Prior to COVID, my wife and I were a few months into planning a long-awaiting thru-hike of the Appalachian Trail. The closing of parks, national forests, and entire towns meant we (like thousands of other hikers) had to postpone our carefully laid plans and save that six month hiatus from everyday life for another time. It was a major bummer, but we've been able to scratch the itch by section hiking the Appalachian Trail in the meantime.
The groundswell of interest in outdoor activities is one of the positives we all got from the pandemic, and more people are trying their hand at section hiking than ever.
In the article below, I'll share some of what we've learned for anyone who's curious about section hiking. If you're now sure what section hiking is, how to do it, or where to start, you're in the right place.
What Is Section Hiking?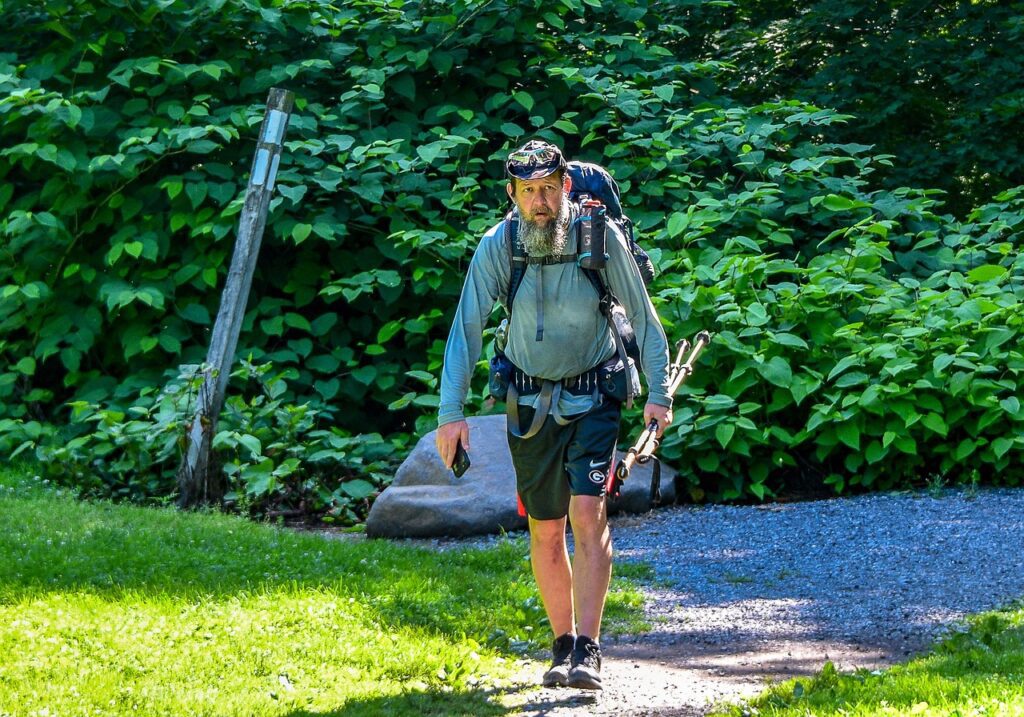 Technically section hiking is hiking any length of a long distance trail (like the Appalachian Trail or Pacific Crest Trail) without completing the entire thing in one season.
That means you could section hike the Appalachian Trail one mile at a time if you wanted to.
Of course that's a ton of work and I don't recommend it, but whether you're hiking one mile or the 1,000, you're section hiking.
Benefits Of Section Hiking The Appalachian Trail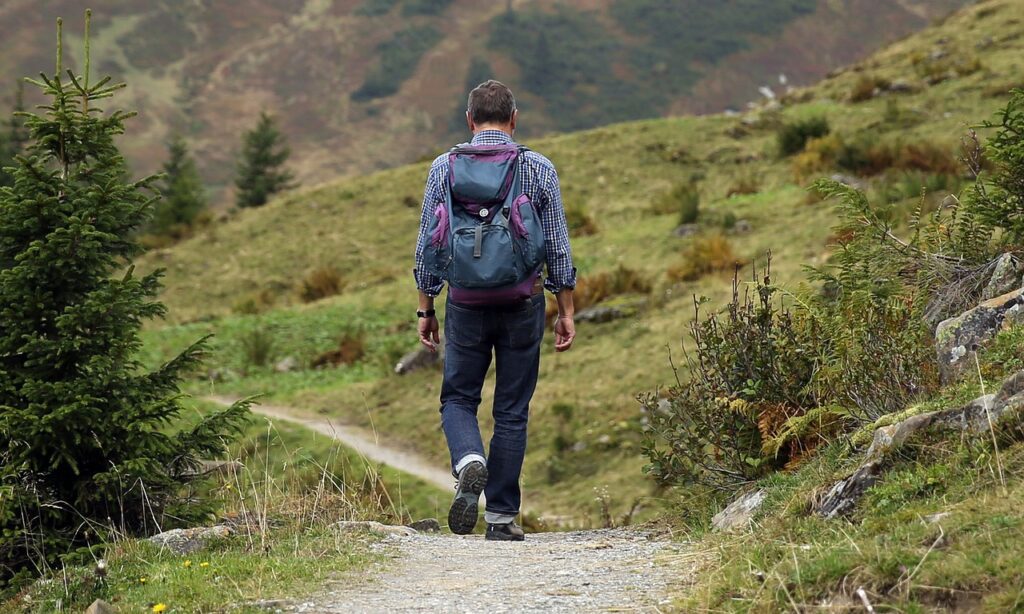 When we were planning out our Appalachian Trail (AT) thru-hike, it involved a lot more than getting gear together and deciding when to start.
A thru-hike takes up to six full months to complete. That means quitting your job, spending a huge chunk of your savings, and missing out on six months of experiences back home with friends and family.
It's a huge sacrifice with a huge reward, and not everyone is keen to take that leap.
Section hiking, on the other hand, doesn't require any of that.
You still get a taste of what a thru-hike has to offer, and see as many of the same sights as you want, but you pick the time and place (or places) that work with your day-to-day life.
Some section hikers take bites out of the trail one weekend at a time, choosing a nearby section and spending one or two nights in the woods before moving on to the next section.
Other folks will spend up to a month tackling larger sections, and getting a feel for the cycle of long days of hiking, short stints in town taking breaks and resupplying, and then getting back into the mountains for a few more days.
Section hiking the Appalachian Trail is all about convenience, so where you hike and how long you keep at it are up to you.
It's also a great primer for anyone interested in learning what it takes to live out on the trail for longer and longer periods of time.
What You'll Need For A Section Hike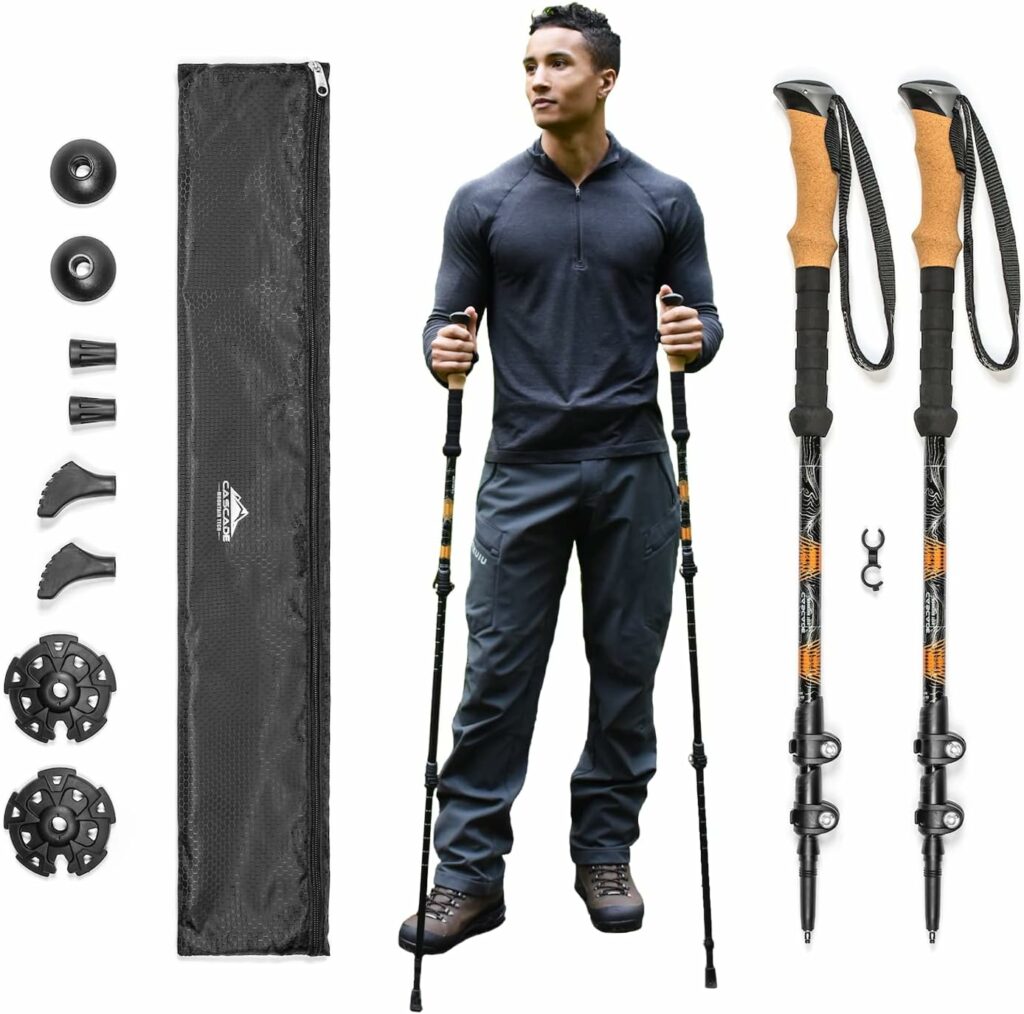 Preparing for a section hike isn't unlike preparing for a thru-hike in that you'll need most (if not all) of the same gear.
It all starts with the "Ten Essentials of Backpacking" so if you're not familiar with those, check out our in-depth breakdown here.
You may be able to get away without certain items like rain gear for shorter hikes with reliably clear forecasts, but if there's any doubt, bring it all.
Aside from that, what you need depends on the length of your hike.
If you're going out for three days or less, you'll be able to carry all the food and provisions you need on your back.
If you're planning a longer hike, you'll also need a resupply plan. Resupply involves a planned detour into a nearby town for some grocery shopping, or shipping yourself a "resupply box" to a conveniently located post office.
Also keep in mind that extended stays in the wilderness require a water plan.
Don't leave hydration up to chance. Review your topo map of the area before you go and know where you'll find water for each day. Remember some smaller streams marked on a map can be completely dry if it hasn't rained in a while, so try to focus on the most dependable sources.
When in doubt, you should call ahead and speak to a local park ranger or trail steward to confirm the best sources and how well they're flowing.
READ MORE: How To Choose the Perfect Backpacking Sleeping Bag
Section Hiking Suggestions For The Appalachian Trail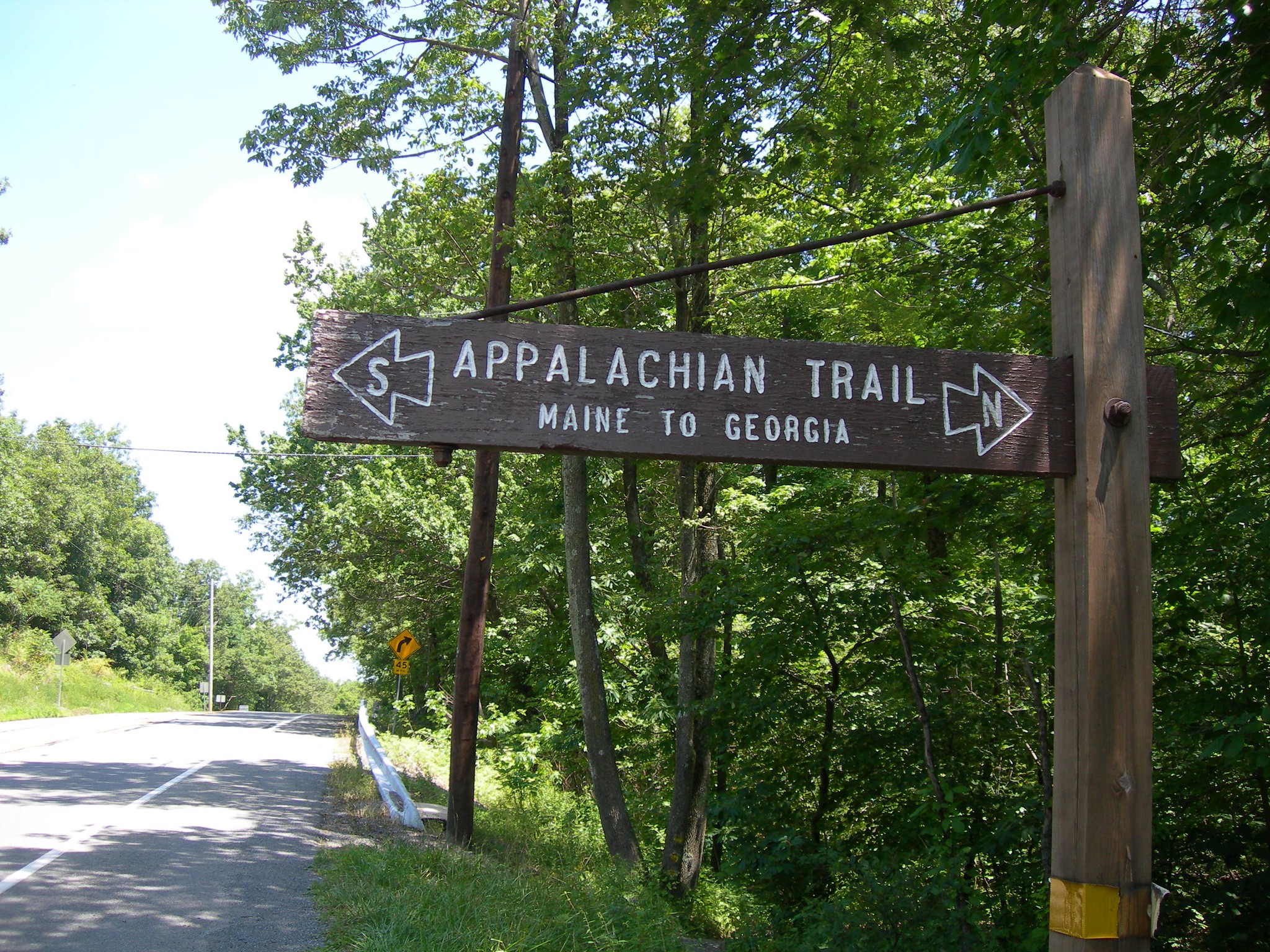 Still onboard? Great.
The National Park Service provides a free interactive map of the entire AT on their website to help you plan your next section hike.
With over 2,200 miles of trail to choose from, there's no shortage of great sections to target.
That's a lot of ground to cover, so below are a few great places from Georgia to Maine to get you started.
Southern Terminus: Georgia – Springer Mountain (77 Miles)
Every year, hundreds of northbound thru-hikers start their Appalachian Trail adventure at Springer Mountain.
The Georgia section of the AT spans 77 miles, starting from the southern terminus and running up to the North Carolina state line between Rich Knob and Bly Gap.
There is a massive influx of thru-hikers at Springer Mountain between March and April starting their hikes, so if you're looking to section hike the beginning of the trail, I recommend starting between the last week of April and early October.
Shenandoah National Park – Virginia (Up To 100 Miles)
Roughly 100 miles of the Appalachian Trail runs through Shenandoah National Park, making this a great place for a section hike or two.
There are plenty of places to start and stop between the southern entrance at Rockfish Gap to the visitor center at Dickey Ridge.
If you're looking to book an extended trip, this entire section can be done in about six to ten days depending on your pace and resupply plan. The good news is although this section is fairly long, elevation change is minimal and there are tons of places to stop from shops to shelters. It's easily one of the most beginner-friendly spots to section hike the Appalachian Trail.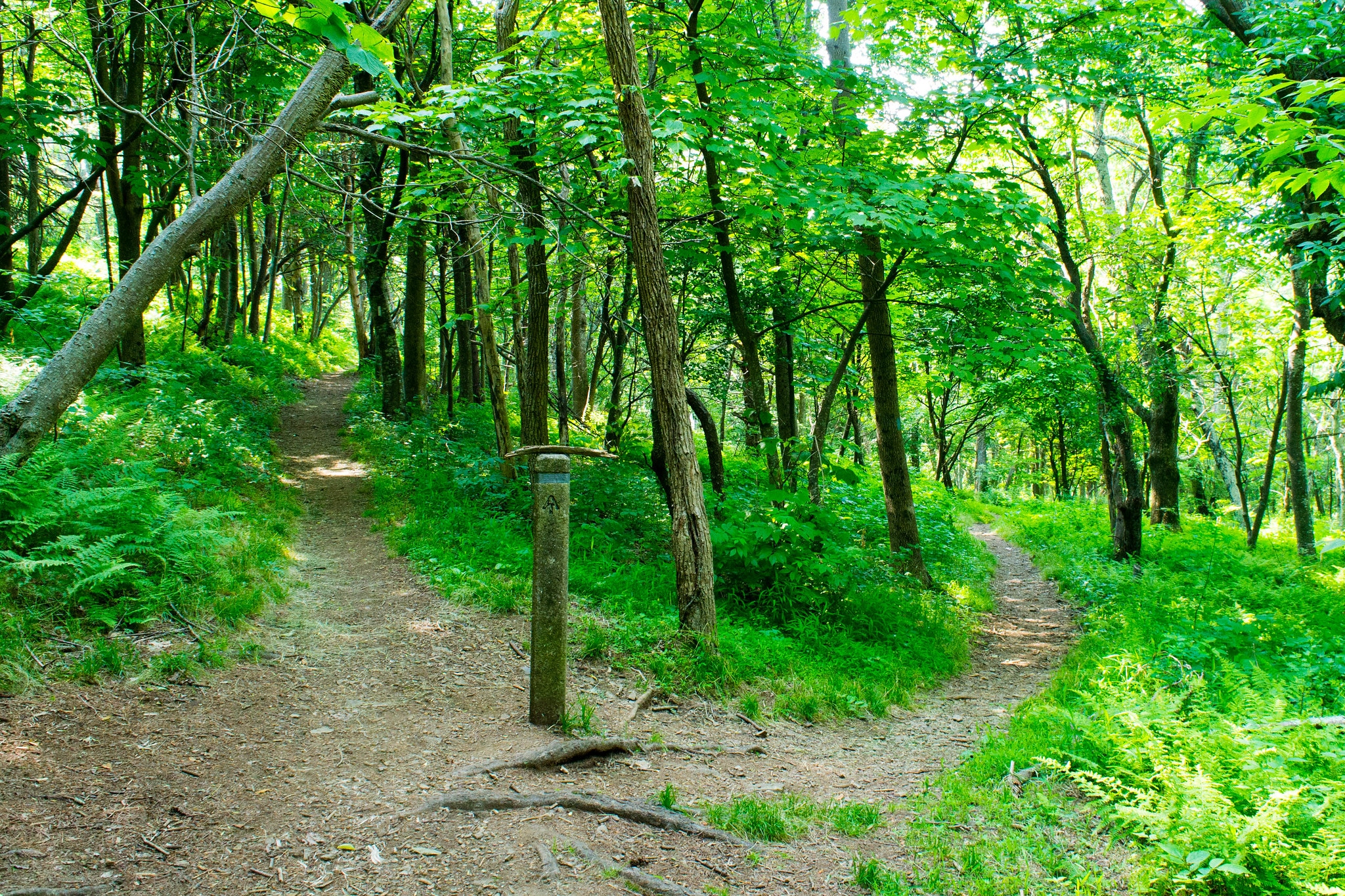 The Entire State Of Massachusetts (95 Miles)
Want to knock an entire state off your section hiking bucket list? You can do all of Massachusetts in a single week if you've got your hiking legs under you.
Starting just south of the state line at the Undermountain Trailhead in Connecticut, this section winds up over Mount Everett before dropping down along the Housatonic River and meandering through western Massachusetts.
The final stretch includes a challenging climb and descent of Mt. Greylock before dropping down into Vermont and hiking the last three or four miles back to humanity.
Northern Terminus: Maine – Mount Katahdin (30 Miles+)
If you're looking for a serious challenge, section hiking from the AT's northern terminus is arguably the toughest part of the trail.
This section hike starts with climbing Mount Katahdin in its entirety, which translates to over 4,000 feet of elevation gain on day one.
You'll also need to be aware that after the first ten miles of this section, you'll enter into the "hundred mile wilderness."
This is a challenging hike from start to finish, but you can find parking lots about thirty miles down the trail at Rainbow Stream or Pollywog Stream and shuttle back up to the beginning. It'll make for a challenging multi-night trip, but you won't be taking on the entire 100+ miles either.
Similar to the southern terminus, there's a window of time from June to July that southbound thru-hikers typically begin an AT thru-hike, so you'll want to avoid those months while the trail is covered in hikers.
Honestly I can't recommend attempting any section hike in Maine from May through July anyway for another reason: Bugs.
Maine is notorious for its swarms of stinging black flies, mosquitoes, deer flies, and gnats in the summer months. Aim for spring or fall if you've got the option, but keep an eye on the weather.
READ NEXT: 9 Things To Know If You Get Lost Hiking
Pin it!