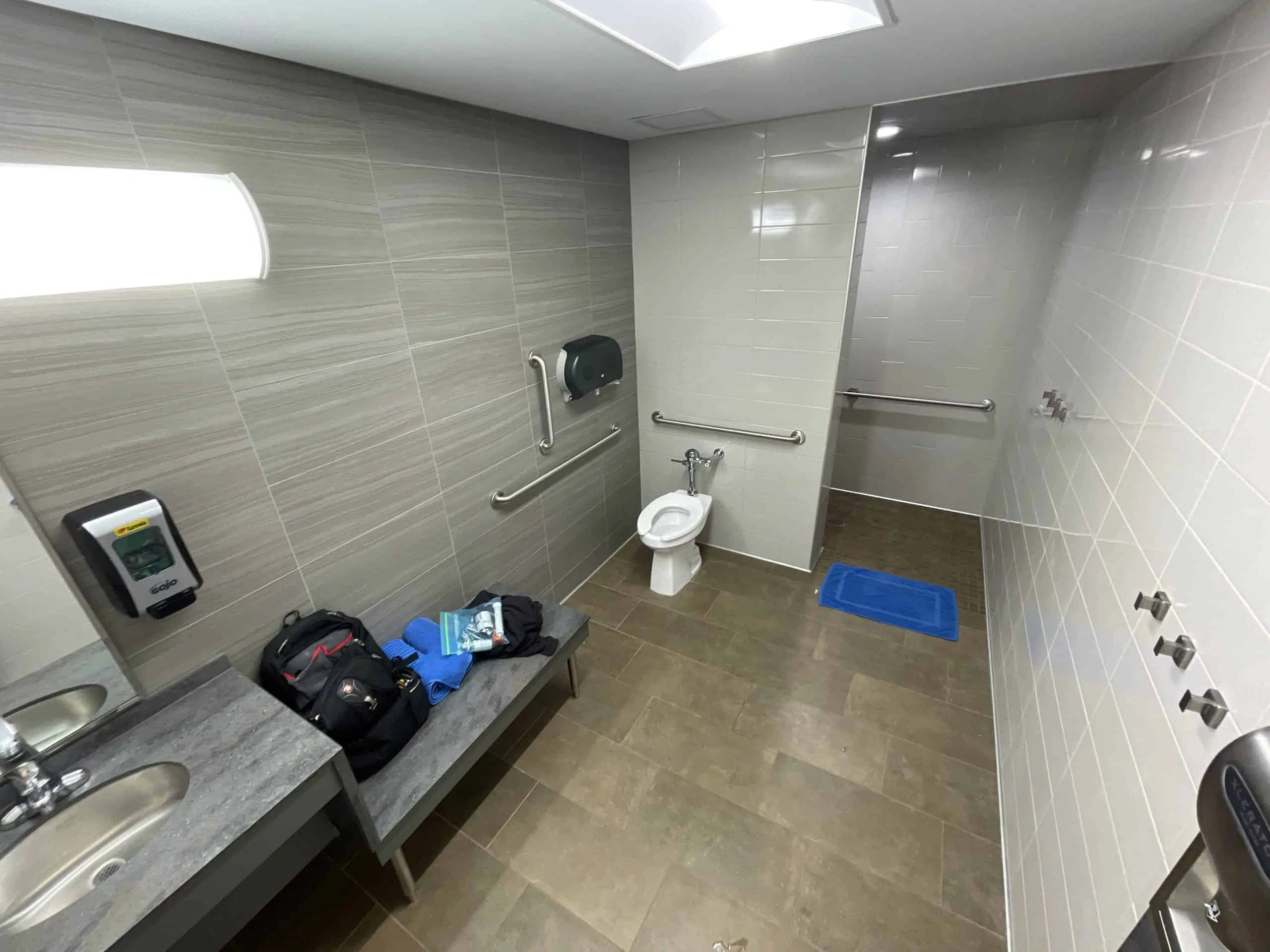 If you are a road warrior or are thinking about embarking on a cross-country journey as part of an epic road trip, truck stop showers can be a luxury and your best friend after a long day.
After hours of driving, nothing will perk you up like a hot shower. For anyone wondering about these facilities, we've outlined everything you need to know about cleaning up during your next road trip.
What is a truck stop shower?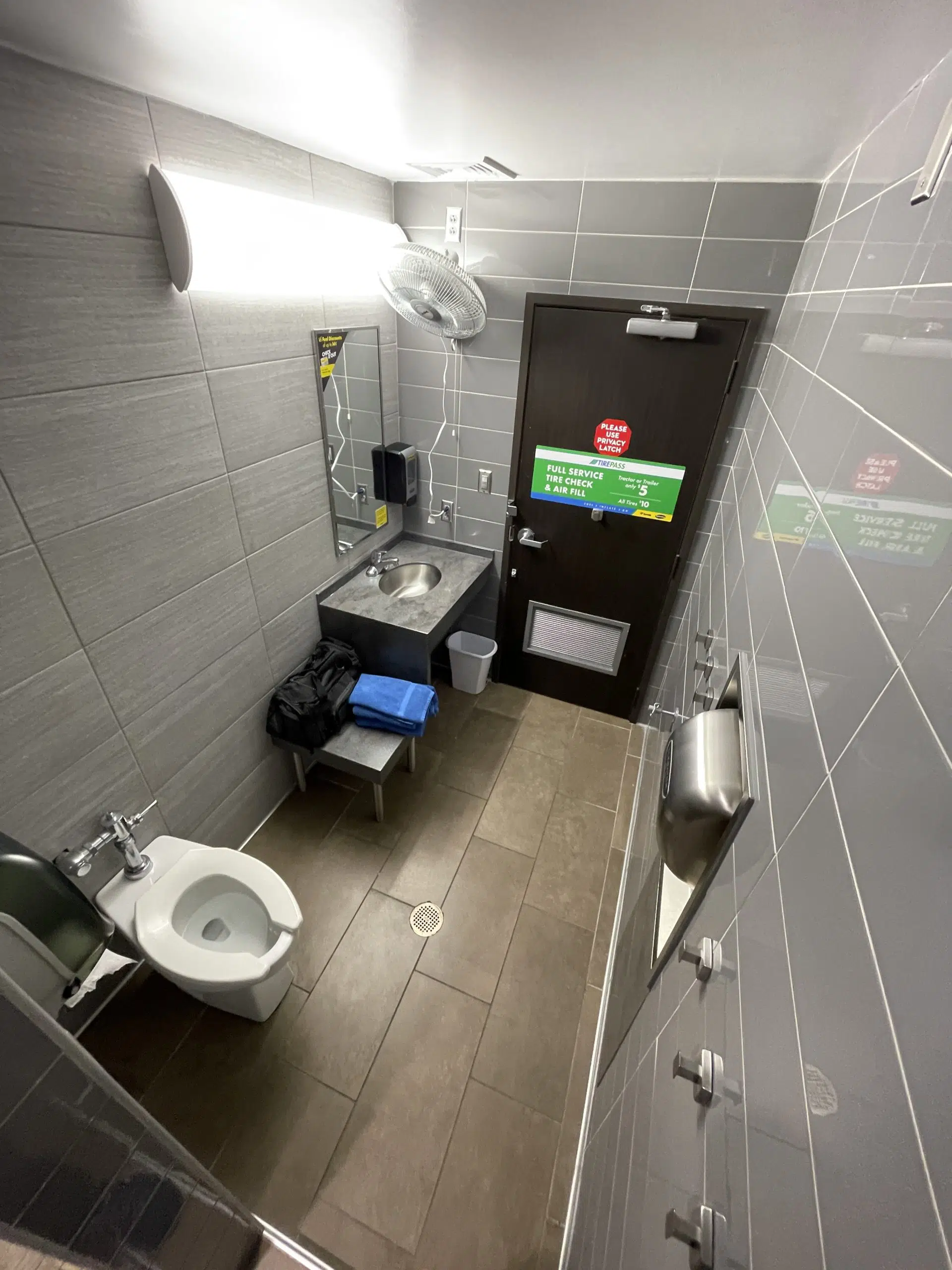 A truck stop shower is a shower area located at truck stops across America and some gas stations. These hot water shower facilities are used by professional truck drivers to freshen up after driving hundreds of miles.
You'll often find these at major truck stop chains, as well as some that are independently run. Some popular shower locations can be found at Love's travel stops, TravelCenters of America (TA)/Petro, and Flying J truck stops.
(Note: For the sake of this article, I'm going to talk about the major truck stop chains because that is all I've encountered so far.)
Can anyone shower at truck stops?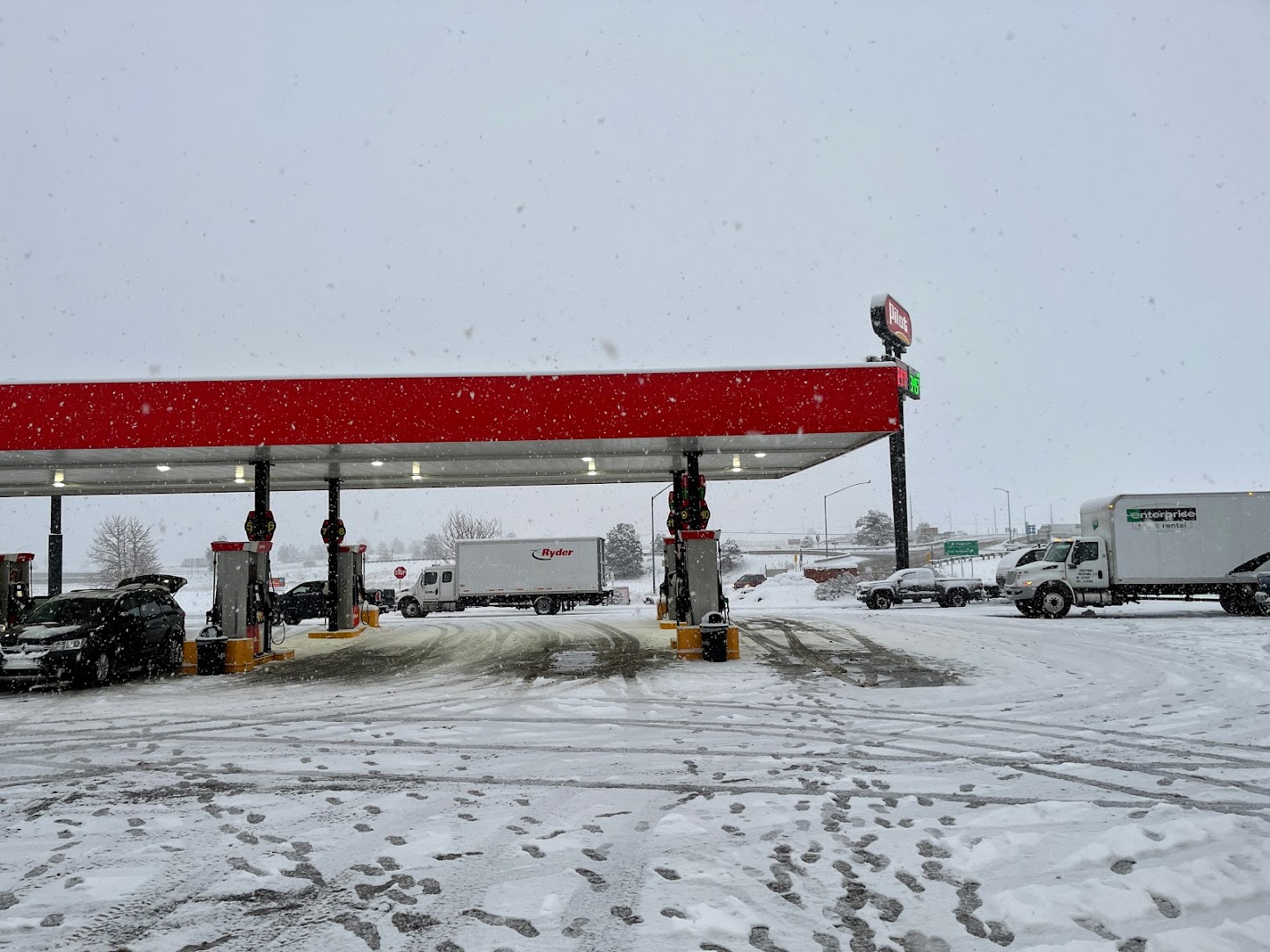 The shower facilities can be used by anyone that is willing to pay for a shower, whether it is complimentary with a diesel fuel fill up or paying the fee. The cost of the shower can depend on a few factors. A lot of truck stops will give you a free shower if you purchase at least 50 gallons of diesel.
Others have reward cards that let you build up points and redeem your points for a shower. If the first two options don't work, you can flat out pay for one with cash.
Because some over the road truckers may fill up twice per day, they may have an extra voucher and if you feel comfortable asking if they are going to use it, you can.
Are truck stop showers clean?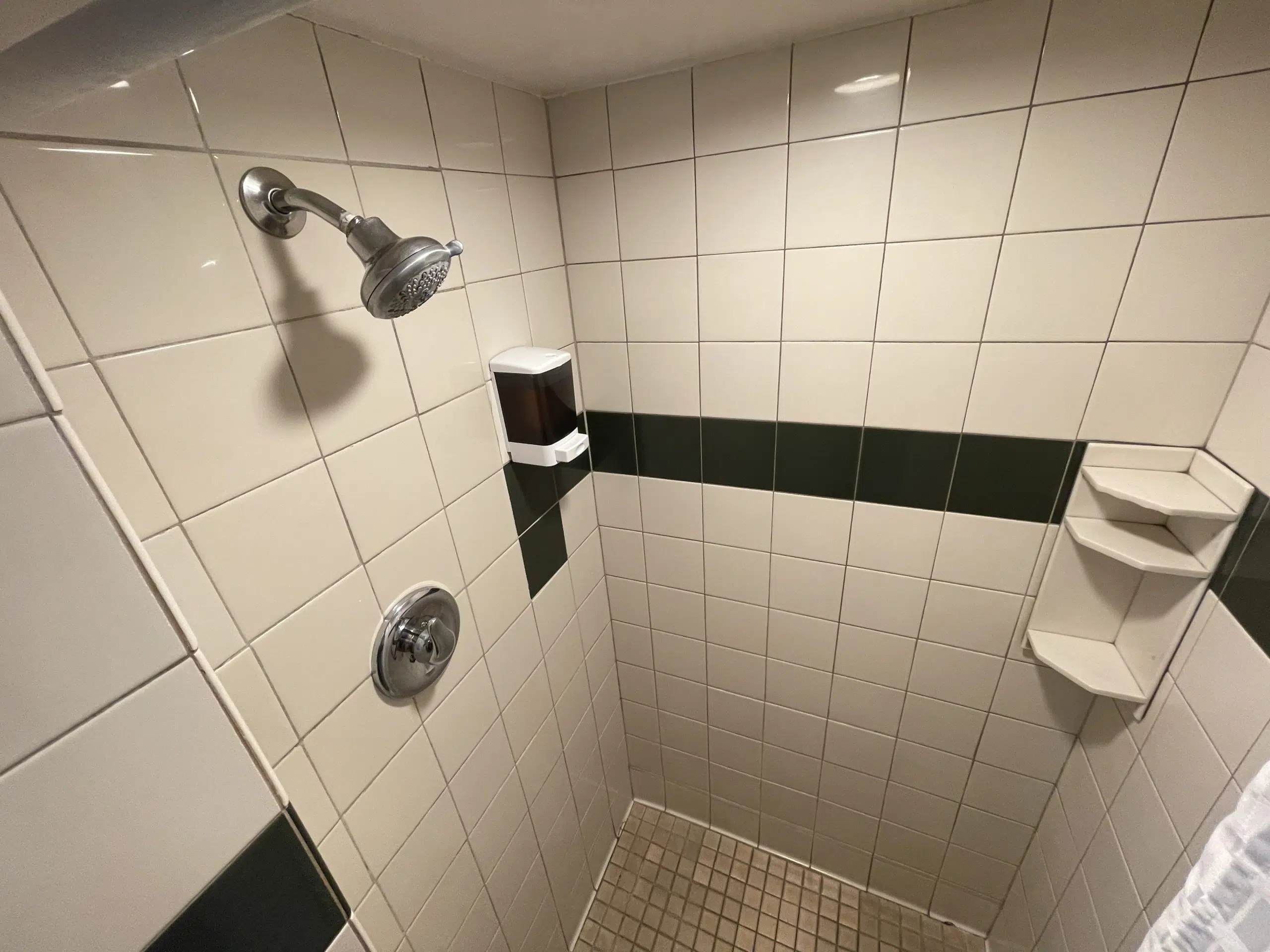 In my experience, the two dozen truck stop showers I've been in have been fairly clean.
However, the cleanliness of the shower will depend on the management and employees. At a minimum you should find that the area has been disinfected, the trash cans emptied, all areas that tend to get wet are wiped down, and towels/washcloths/bath towels have been replaced.
Also, just because a truck stop brand is newer, don't automatically assume that they have cleaner facilities. Love's is the newest truck stop on the block, but I've been to some of their locations that were not up to par with TravelCenters of America.
Because of the sheer number of people that use the facilities on an around-the-clock basis, it's good to bring flip flops into the shower facility. It's just like if you're walking in the bathroom at a hotel pool or campground, the floors can get gross at times and it's best not to have the funk on your skin.
What is inside the shower facility?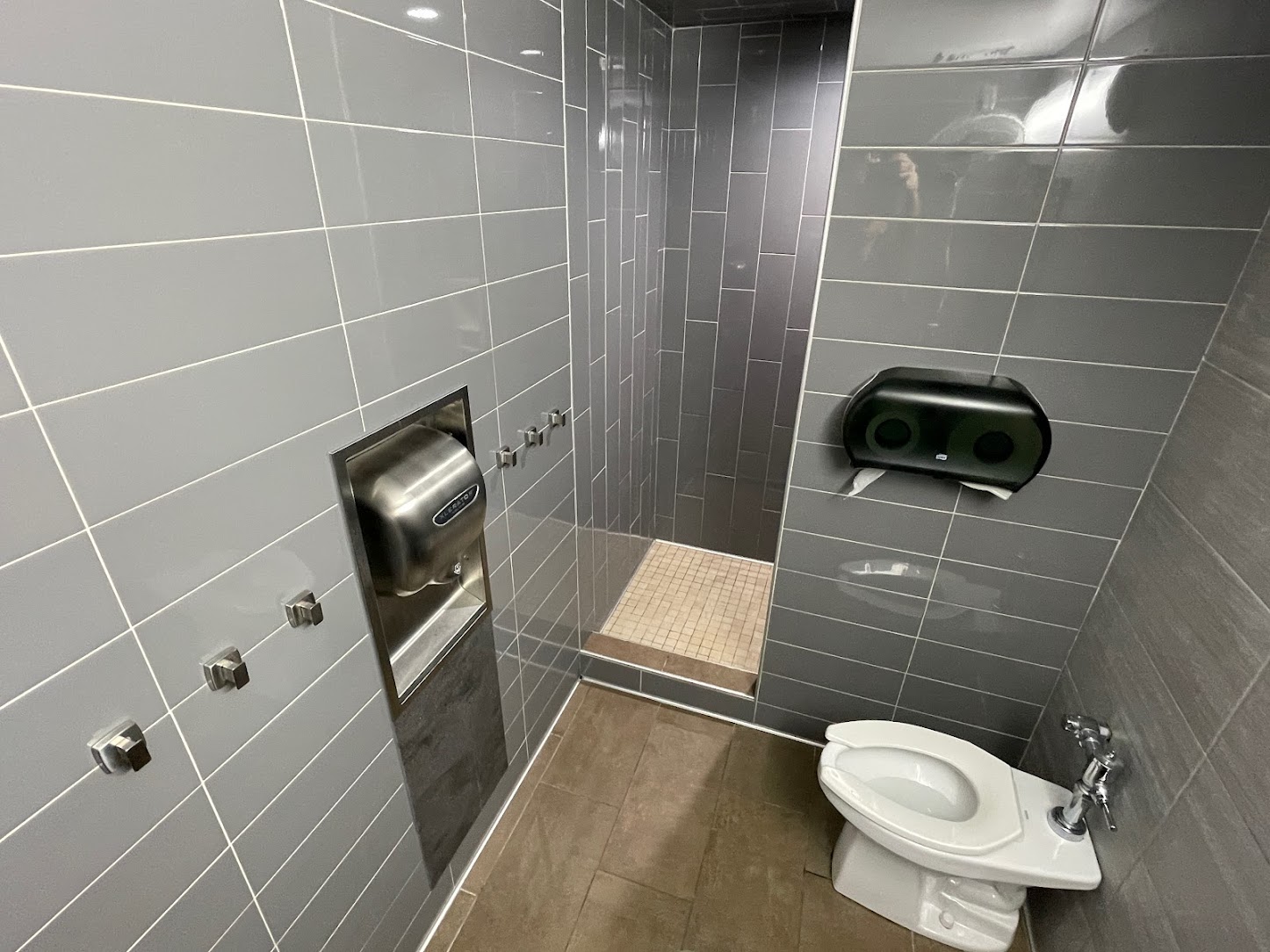 It's best to equate a shower to a hotel room. There is not a shower room designed for only males or females because they are all separate rooms. Each shower room is thoroughly cleaned between uses.
These truck stops usually provide a bathroom, hot shower, soap, and a towel. Some provide shampoo in pump dispensers, but a majority of them just have soap.
If you think you're going to need extra towels, you can always ask or travel with one just to be safe. Some folks may not like the idea of using a towel that has been used by 100s of other people, but to me, it's no different than being in a hotel or using a pool towel at a resort.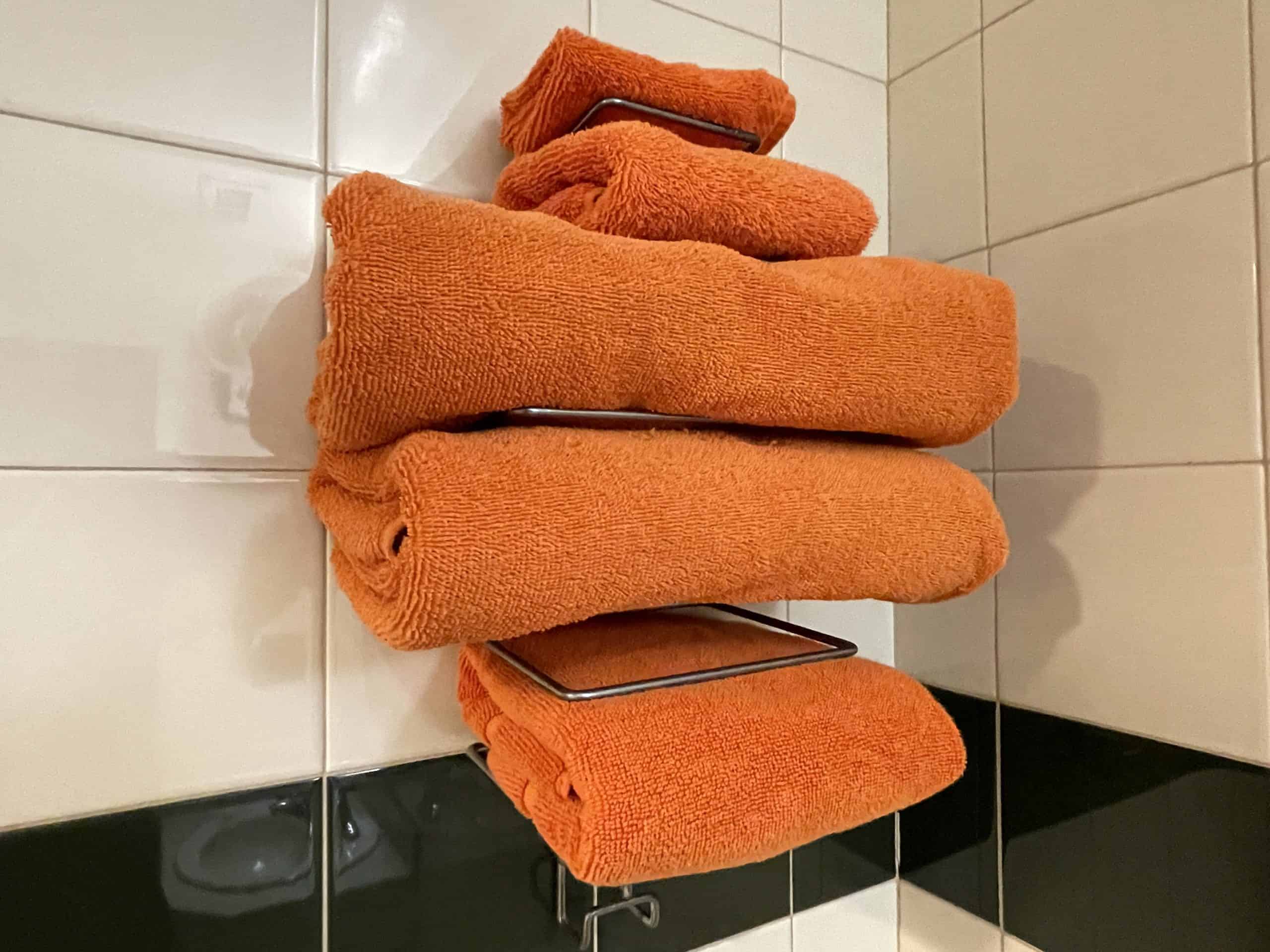 There's usually a fan in the shower room to help dry the area between cleaning. I've found that the fan also helps cut down on moisture and humidity while making the area much cooler. I've never seen a bath mat in the shower.
I've yet to see a blow dryer in a truck stop shower that I've been in but that doesn't mean that they all don't have them.
To ensure privacy, there are latches on the inside of the shower door.
How much does a truck stop shower cost, and how do I pay?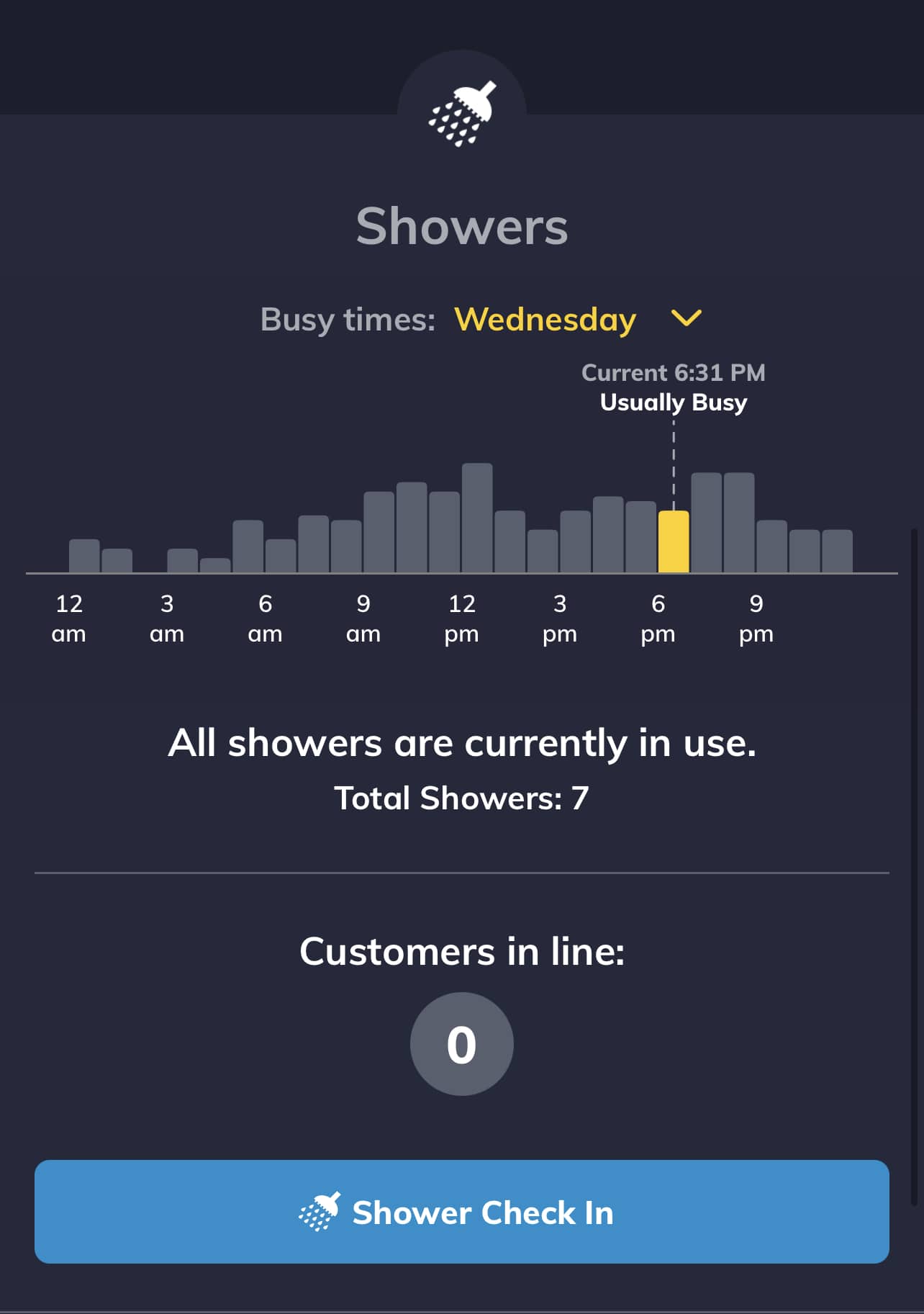 A truck stop shower costs anywhere from $7 to $11 per visit.
To make it as easy and less intimidating as possible, I'm going to break down the steps on how to get from the parking lot to obtaining your shower.
Find a truck stop that has shower facilities. I tend to keep the Love's, Flying J, and Trucker Path apps on my phone. This will show you which truck stops have showers available. Personally, I love the Love's Connect app because it shows in live time how many showers are available and how many are being used.
Once you find the station and park, go to the fuel desk. If you're a newbie, you may walk to the checkout area of the store, but you'll then be directed to the fuel desk. The fuel desk is typically located on the side of the store where the fuel lanes are.
The clerk will ask if you have any vouchers (typically offered by buying at least gallons of fuel) or want to redeem anything. If you don't, that's okay, you'll just pay for the shower with cash or a credit card. The showers I've experienced have been between seven and eleven dollars.
Depending on how busy the truck stop is, you may have to wait. You'll receive a voucher with the shower number and a door code on it. Once your number is called (usually by an automated voice from above) they tell you your shower is ready. It'll be something along the lines of, "Guest number 3433, shower number 11 is ready."
The showers are located in the back of the store, again, opposite the regular gas station bathrooms. Once you find your door, enter the code exactly how it appears on the voucher, including the pound or star character.
You made it! Once you're in the stall, you'll find a toilet, sink, bench, and shower. You'll also find towels. If you think you may have forgotten something, you can leave but come right back. Once the door is shut for 15 minutes, the clerk will assume you have left and they will start cleaning for the next guest. Be sure to lock the door once in there.
After your shower and ensuring that you did not leave anything behind, you can leave. You do not have to tell anyone that you are done. There are time limits when it comes to the shower room; as a rule of thumb and common courtesy, you should not exceed 30 minutes.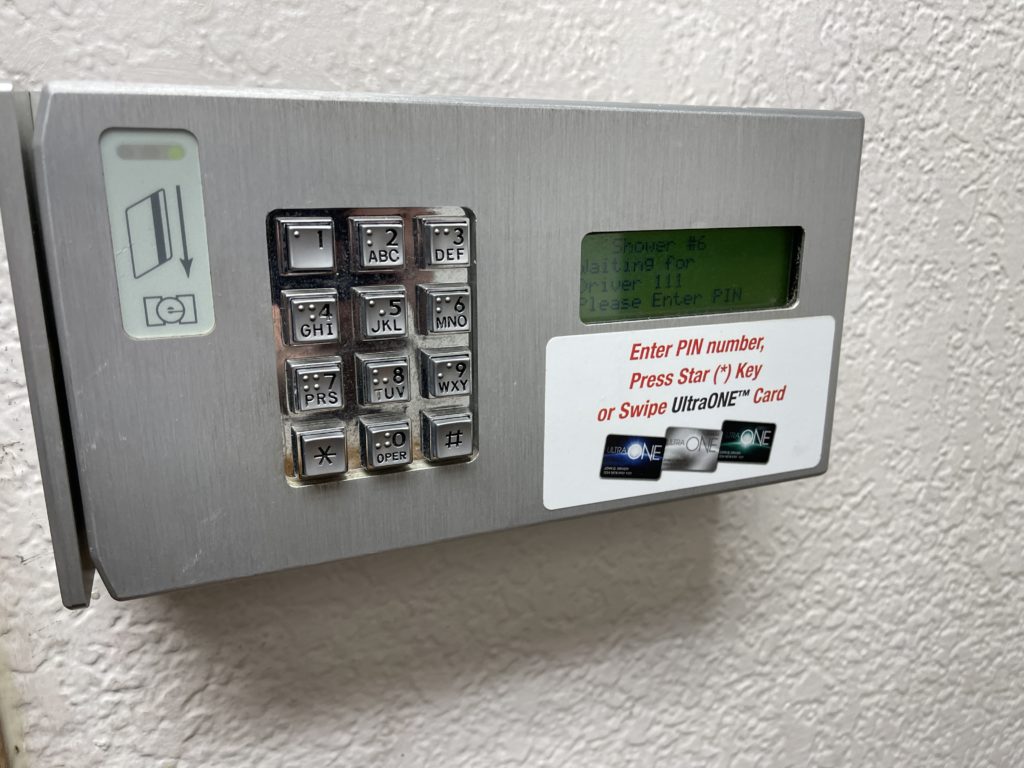 Are Truck Stop Showers Safe?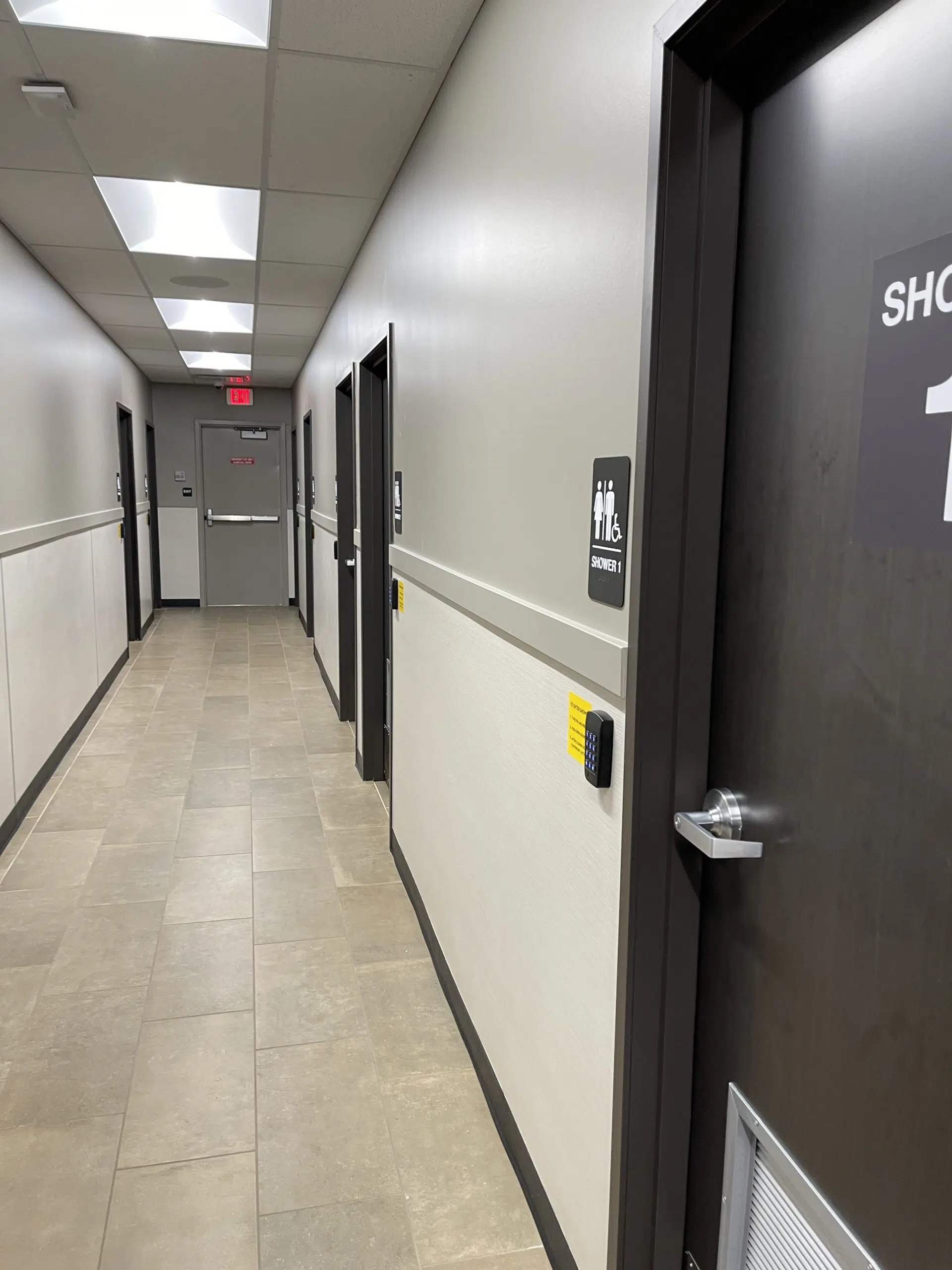 Truck stops are generally safe but always use common sense when visiting travel centers. When traveling along, I always visit during daylight hours, or if it's at night, by a well-lit area.
Since truck stops are located off interstates, you'll want to be careful of your surroundings at all times. There are people with bad intentions everywhere.
Truck Stop Shower Etiquette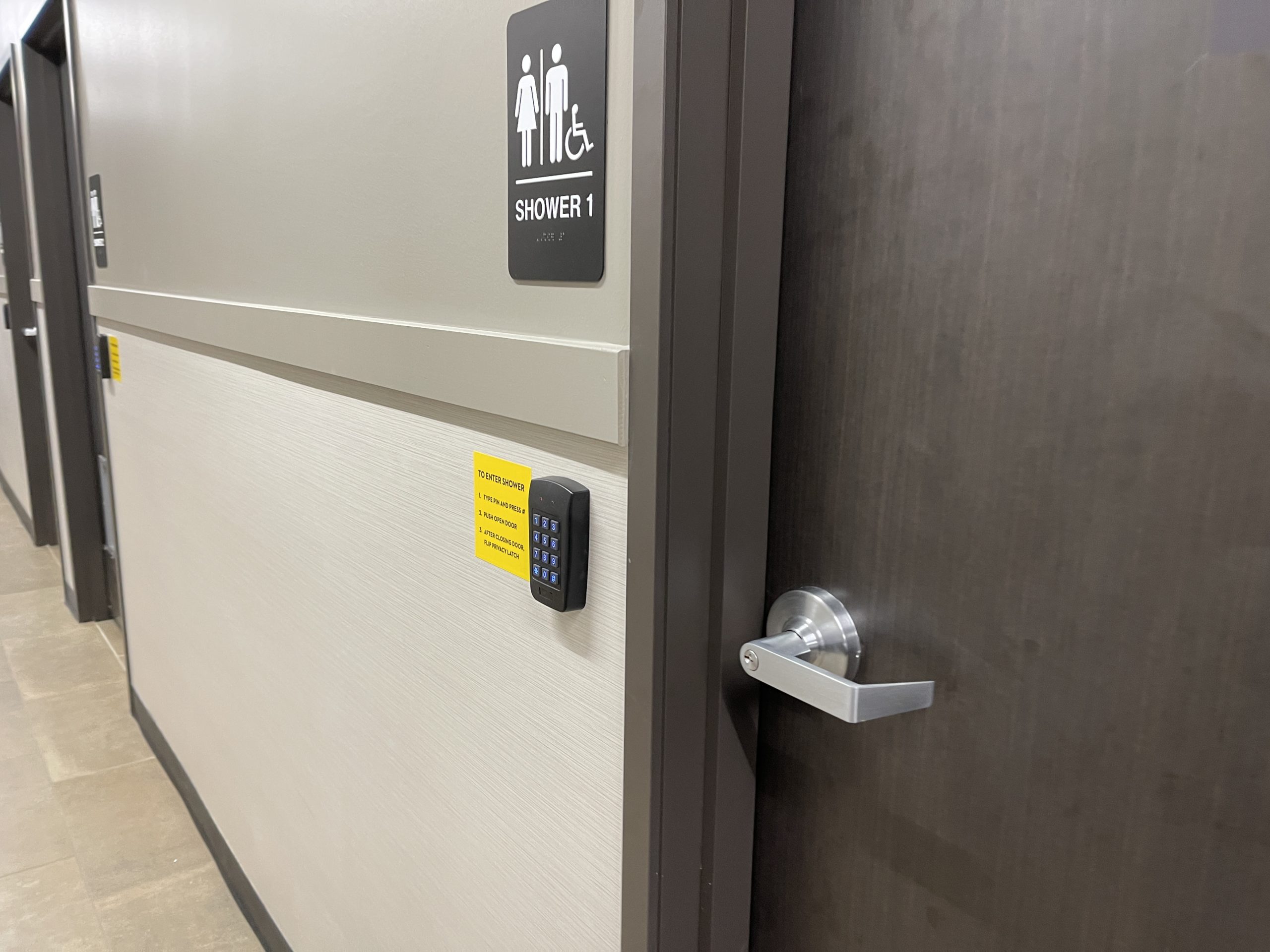 Give over-the-road truckers priority when using the shower. The busiest times in my experience have been between dinner and midnight. The 18 hours outside of that are usually wide open with little to no wait times.
If you are sharing a shower with a significant other, keep in mind that you are typically limited to around 30 minutes. So if you think you that may not be able to get both of you cleaned up in the allotted time frame, it's best to splurge for a second shower. Be respectful of long haul drivers who are trying to get in there before eating dinner or going to sleep.
Be honest. Some clerks will automatically assume that you just filled your truck up with diesel and automatically think you have a shower credit. You don't want to get anyone in trouble, even if it's their mistake.
Leave the bathroom and shower stalls how you found them. It'll be cleaned after you leave, but you still want to be respectful to the clerk cleaning the shower area and turning it over for the next driver.
Truck Stop Shower Tips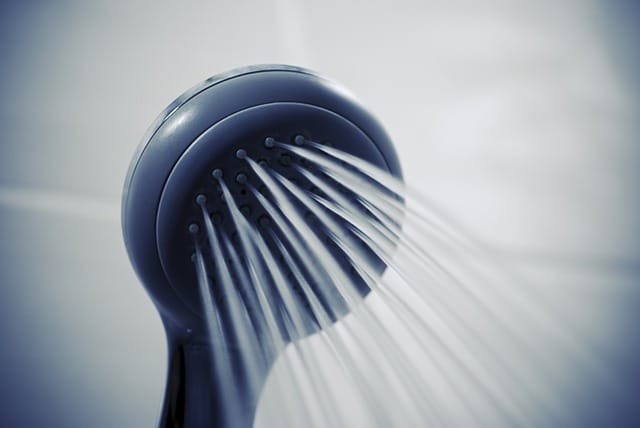 Invest in a pair of shower shoes, water sandals, or flip-flops to take in with you while showering. Even though the area is cleaned, the floors tend to get funky with dozens of people taking a shower every day of the year.
2. Fresh towels are provided at the major truck stops, but it wouldn't hurt to carry your own towel if you think you'll feel cleaner.
3. Bring your own shower caddy with toiletries, or buy them at the truck stop before you go into the shower. You won't find toothpaste or complimentary deodorant provided by the truck stop. The only real toiletry that the truck stops provide is soap and sometimes shampoo.
4. If it'll make you feel safer, bring Lysol anti-bacterial wipes to wipe the counters when you first get into the shower room.
5. Report any lights that are out and if you don't feel safe, ask a clerk to show you how to access the restroom.
6. If you are filling your truck or RV up with diesel, check to see if the truck stop offers a reward program. Most of the major truck stops have loyalty programs, and some independent truck stops may as well.
Bottom Line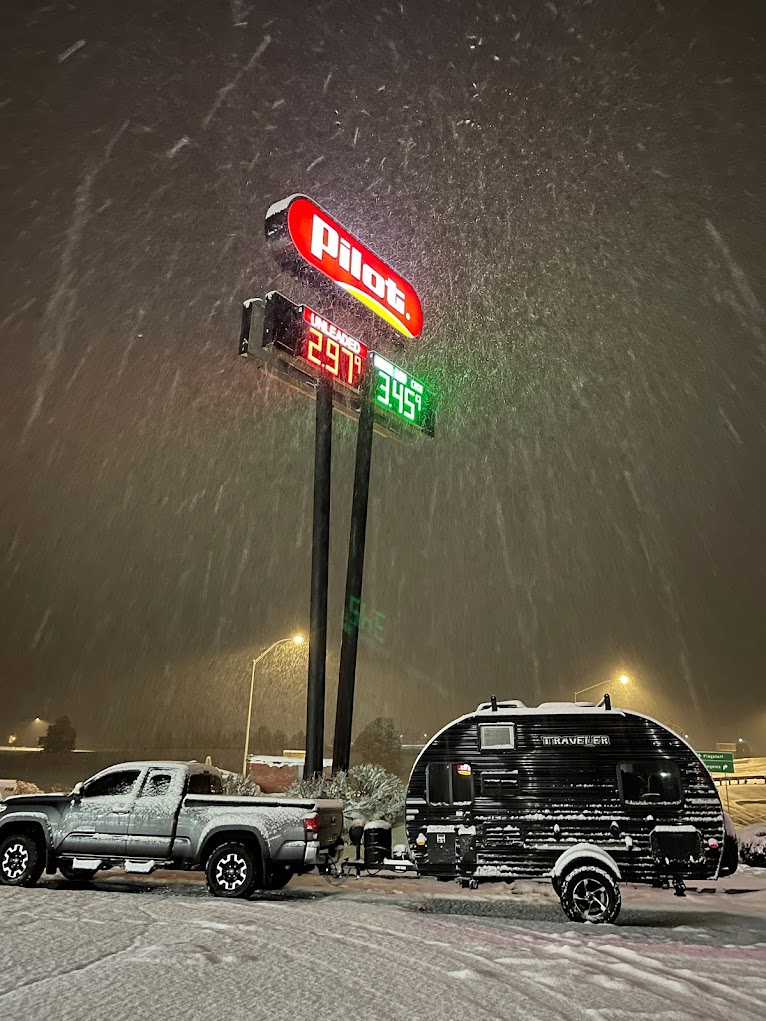 Remember that it doesn't matter if you're traveling the country in an RV or are a professional driver, the showers are open to everyone.
Of course, one location could be better or cleaner than another, but do not stereotype them all after one experience. By following the above, you will have a flawless showering experience.
READ NEXT: Where To Dump RV Waste While Traveling
Pin it!