Camping is where many wonderful memories are made. Fresh air, great company, and beautiful wilderness are the ingredients for a memorable time. Some of the best moments come when everyone gathers around the campfire to share a meal together. Outdoor breakfasts and dinners are a fun time to get creative and try cooking new meals, which is a far better alternative to eating dehydrated foods. With a little planning and preparation, you will wow your friends and family with these great camping foods. 
1. Pancakes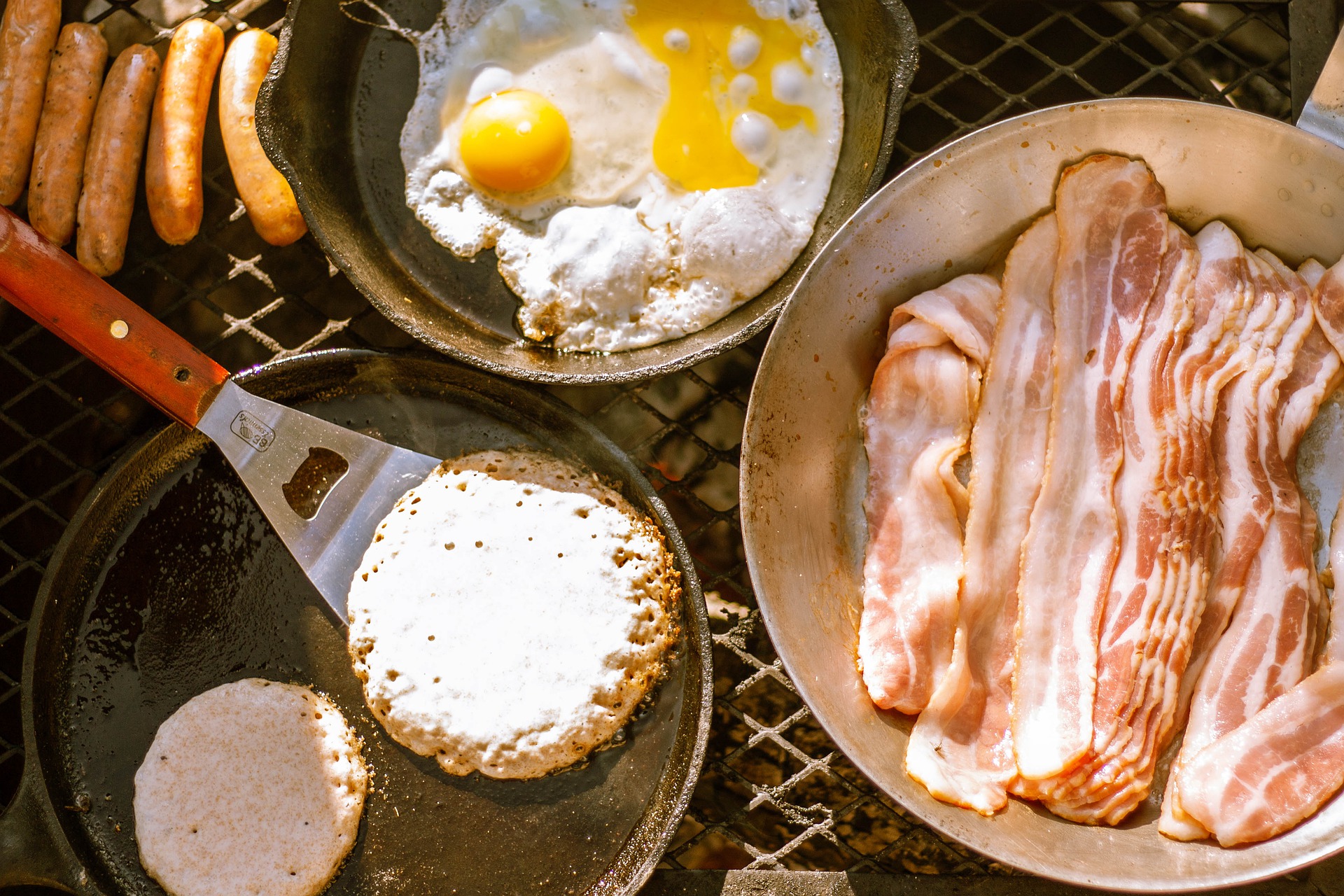 Many people argue that breakfast is the most important meal of the day. No matter where you stand on that front, no one likely argues with the idea of fresh pancakes on the griddle after a good night's rest. Prepare the batter ahead of time and store it in a sealable container in your cooler. The next morning, give it a nice stir, heat up the pan, and get to cooking! Fresh fruit, honey, peanut butter, or jam make for healthy and delicious toppings.  Just make sure to pack a bit of oil to keep your flapjacks from sticking to the pan.  
2. S'mores Oatmeal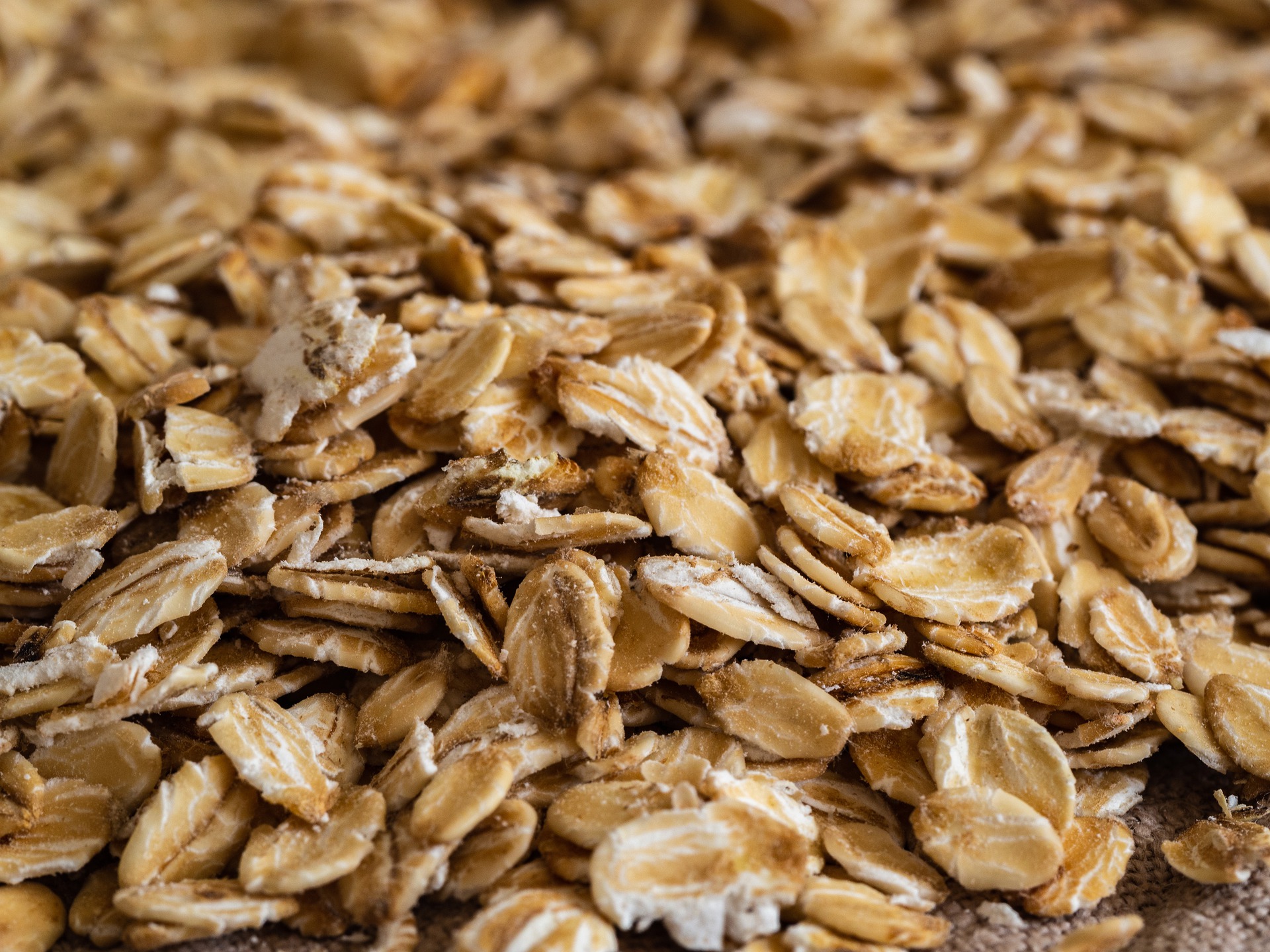 The camping food classic reimagined for breakfast! This simple recipe is a hit with kids and adults alike. The best part is that this meal takes almost no preparation at all. Begin with your favorite oatmeal mix, and add in hot cocoa powder. Taste as you go until you reach the desired level of chocolaty-ness. We recommend topping it off with fresh marshmallows, or at least using the cocoa mix with mini marshmallows included.  
3. Buried Potatoes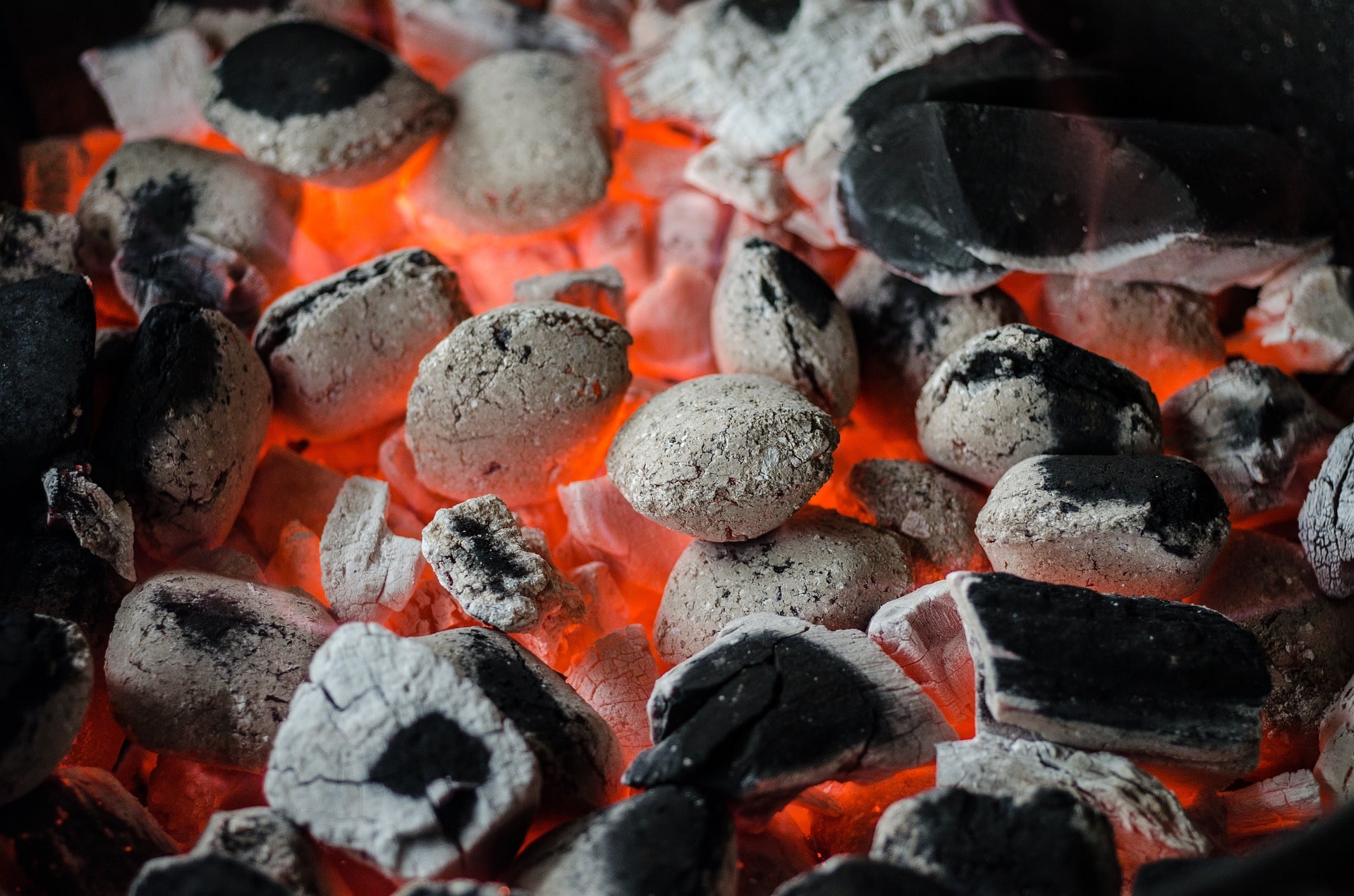 Slow baked, made-to-order potatoes are the perfect dinner after a long day of hiking and exploring. Poke holes in the potatoes, wrap them tightly in aluminum foil, and set them in the coals.  Check them after about half an hour and redistribute coals as necessary to maintain even heat around them. Once they are soft, take them out and add your favorite toppings! To speed up the process, you can partially bake the potatoes at home beforehand.
READ MORE: Guide: How to Cook while Camping
4. Shish Kebabs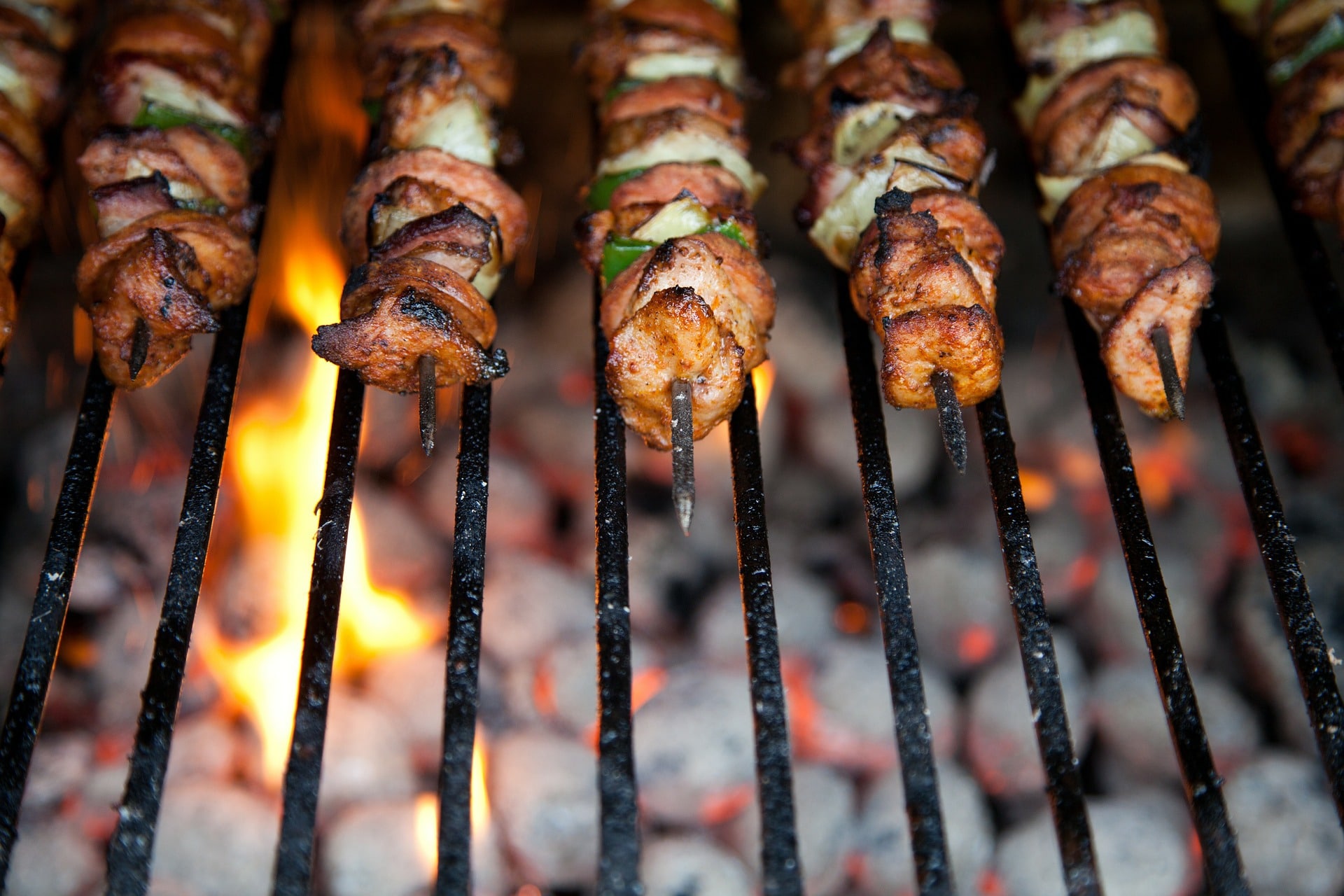 Personalized shish kebabs are just as easy as they are scrumptious, and on top of that, they are fun to cook! Sliced veggies and raw meat of your choice are stacked onto metal skewers and then roasted over the fire. Each camper can choose their favorite mix of vegetables and proteins and cook them how they like it. If you want to kick up this camping food a notch, add your skewer's contents to a tortilla with cheese to turn it into an instant fajita.   
5. Fancy Ramen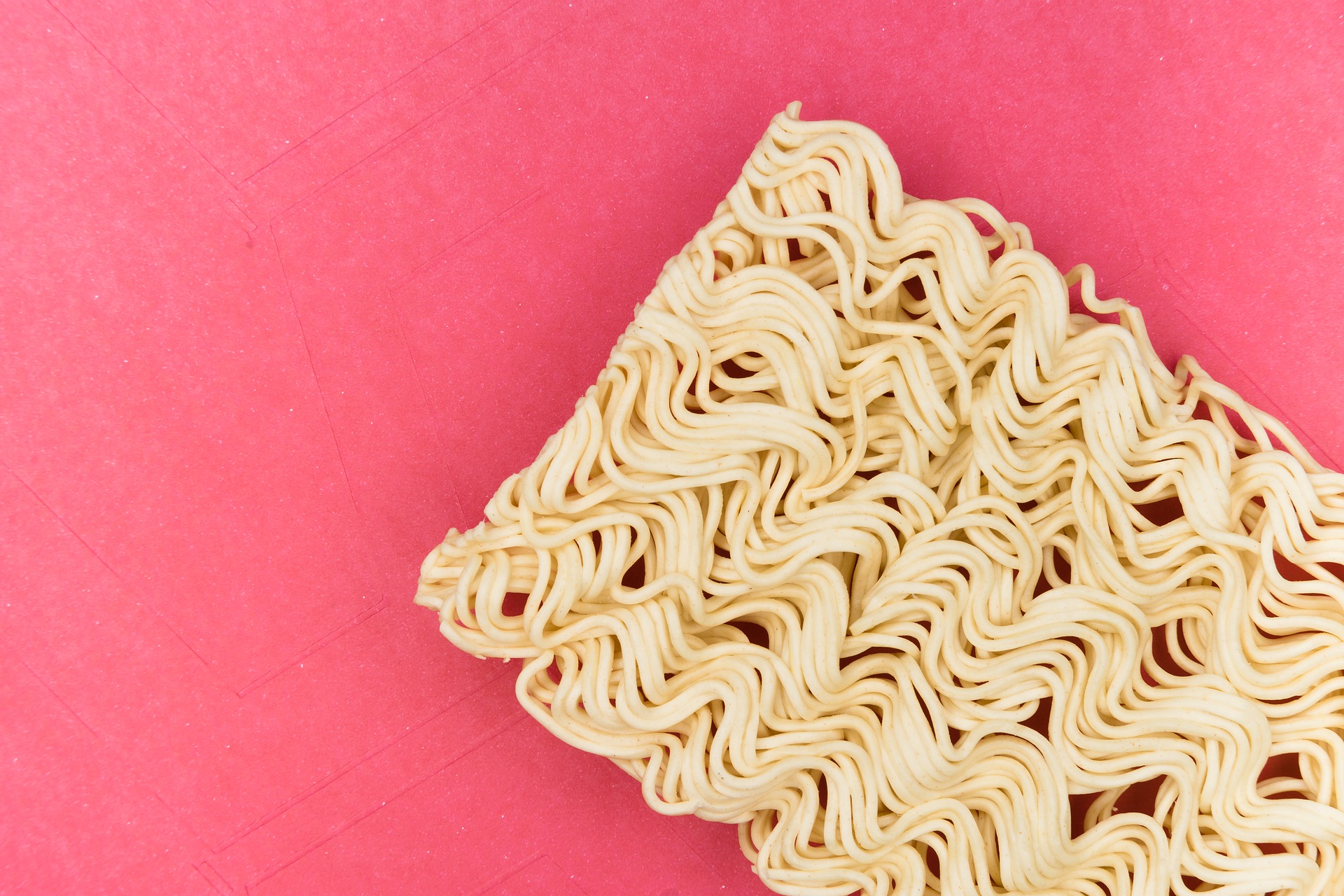 The college dorm room classic is a great camping food, and a few simple additions make this meal go from "meh" to marvelous. Boiling water and packaged ramen noodles are the base ingredients. While the water is heating up, chop up and add in veggies like green onions or peppers. Want to add protein? Try the poached egg upgrade by cracking open several raw eggs into the boiling water and stirring. Once the concoction is complete, add something crunchy like crispy rice noodles or chicharrones on top. This is best served under the stars and around a campfire.
6. Campfire Pies
Everyone loves s'mores, but sticky fingers and flaming marshmallows can be a hassle.  Change up your post-meal menu with a homemade fruit pie baked over the fire, often known as a Campfire Pie or Mountain Pie. These DIY pies are the perfect dessert while camping, and only require a few ingredients.
Use your favorite bread as the outside of a pie. Between two slices, put your favorite jam, fruit preserve, pie filling, or even fresh fruit. Compress the sandwich, taking care to crimp and pinch the crusts together, and wrap it tightly in tin foil.  Place near the coals and let the bread and the filling heat up.  If you want to take your pie-making to the next level, look for a campfire pie tool, which is two cast-iron molds at the end of two sticks.  
This camping season, ditch the dry and expensive freeze-dried meals or boring canned food and opt for something fun and fresh. Not only will these great camping foods make for perfect meals, but they will also open the door for more creative outdoor recipes. Here's to your next adventure, and a tasty meal to go along with it. Bon-appétit!
READ MORE: Starting a Campfire: Beginner's Guide to Fire
Pin it for later!