Skiing and snowboarding are fun, exhilarating activities that get people outside and active all winter long. But due to the steep entry costs, they're not always the most accessible activities. If you're just getting into skiing and snowboarding, or you've decided to introduce your children to the slopes, there are a lot of expenses to consider.
Equipment rentals are available at nearly every ski resort. They allow you to try out skiing or boarding before making a larger financial commitment, and there are professionals to help you pick the right gear for your size and level.
But what about all the ski clothing? If you've never skied or snowboarded before you might not casually own snow pants, mittens, and goggles, especially if you're from somewhere warm. If your kids are young and quickly growing, any ski clothes you buy may only fit them for one season. Is it worth buying your own gear if you only use it three days out of the year and it sits in the back of your closet the rest of the time?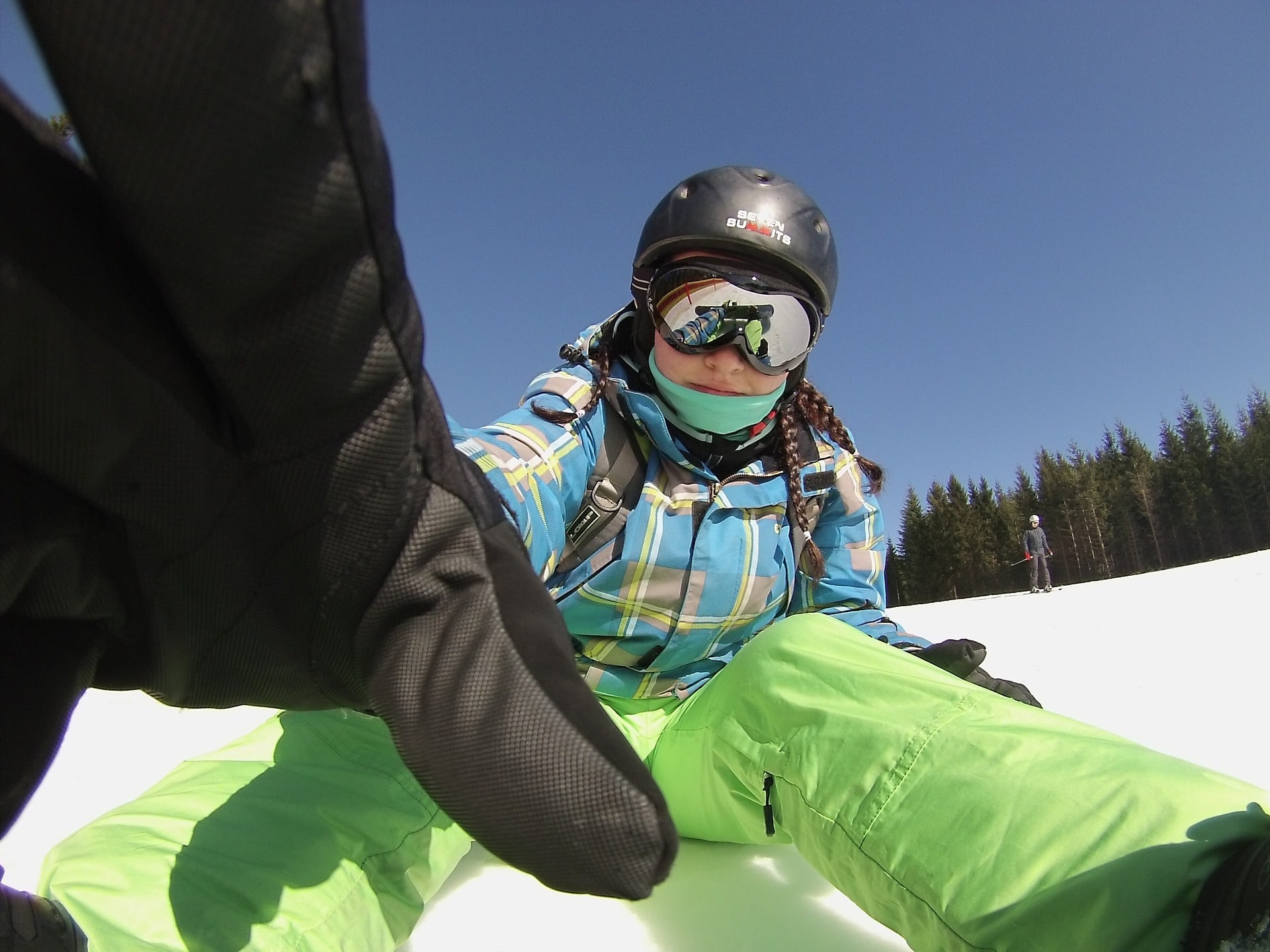 Here, we'll look at renting vs. buying ski clothes, so you can figure out the best option for your situation and get out there to enjoy all that skiing and snowboarding have to offer. 
Renting Ski Clothes
Where to Rent, How it Works, & the Cost of Renting
Renting ski clothes takes a little bit of extra preparation. It's not typically something you can do last-minute, so make sure to reserve your rentals in advance. There are multiple online companies like Kit Lender, Arrive Outdoors, and Zent that offer outdoor clothing and gear rentals. You can rent just the item you're missing, or an entire set that will leave you fully outfitted from base layers to outer layers and goggles.
Once you've picked out the gear you'd like to rent, the company can ship it to your destination so you don't have to pack it along — or it can be sent to your home if that's your preference. When you're done using it, they offer pre-addressed packaging that you can drop in the mail or sometimes even at the front desk of your resort.
It's important to note that some sites have buy-only items such as socks. Also, most sites require you to rent for a certain number of days at minimum. Pricing varies depending on what you're renting, from which company, and for how long. To give you a good idea of rental pricing, here are a few examples: 
Smith Men's Ski/Snowboard Goggles – Kit Lender ($18/day) 

Women's Helly Hanson Complete Outerwear Kit – Kit Lender ($43/day)
Boys' Snow Outerwear Set Ages 6-16 – Arrive Outdoors ($20/day)
Toddler Outerwear Package Columbia Sportswear – Zent ($15/day or $160 for the season)
READ MORE: How to Start Planning an Epic Ski Vacation
Pros:
Convenience. Being able to order an already-put-together set online and have it shipped right to your destination is incredibly easy. Especially if you already know what brands or sizes you like, or if you're renting ski clothing for the whole family. 

Less money upfront. If you're just trying out this whole skiing thing and you don't want to make a huge financial commitment, renting costs a whole lot less upfront. That being 

said, if your first few trips lead you to become an avid skier or rider, you'll want to eventually get your own gear or renting will begin to cost more than buying in the long run.
Try out different brands/products. You might hate a pair of goggles that you rented one year and decide to try out a different pair the next before buying your own. Renting gives you the option to try before you buy.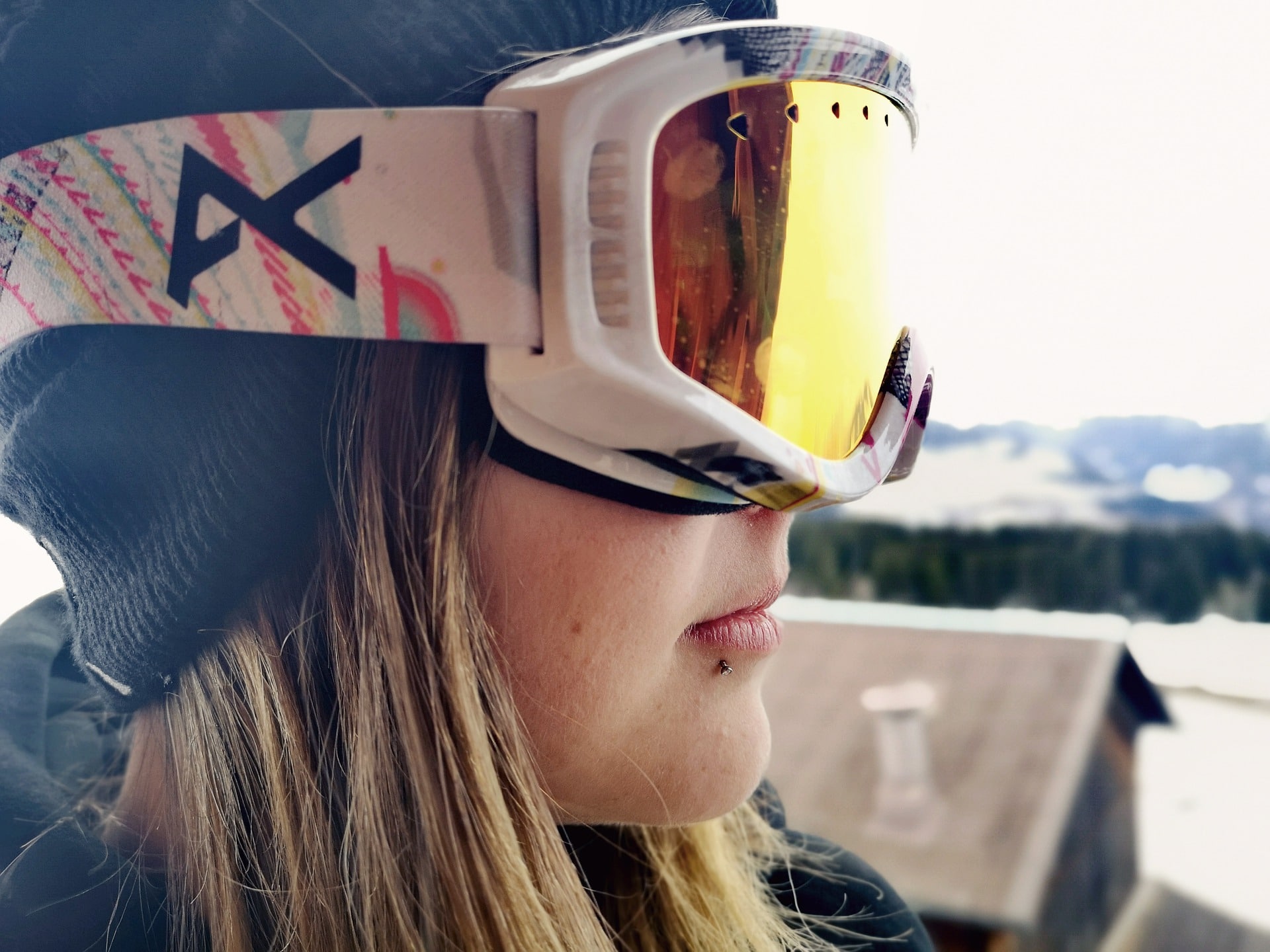 Cons:
You get what you get. Although many sites have lots of the latest gear, you'll still have limited options in comparison to buying your own clothes. This may be especially tricky if you're someone who struggles to find things that fit you properly. You don't have the option to hem your rental ski pants if they're too long.

Will likely cost more over time. This is why it's important to think about how often you're actually going to ski before making this decision. You may want to rent ski clothes a few times before making the full commitment, but don't get too used to it and end up spending more on rentals than you would've on buying your own gear. 
Renting might be the best option for you if
:
You're trying skiing/snowboarding for the first time and aren't sure yet if you're going to stick with it. 

You only ski once every few years, you're not picky about your gear, and you won't use snow clothes the rest of the time.
Your kids will outgrow their snow clothes by next season. (If you ski often, you might want to look into a season-long rental for them)
You're willing to pay more in the long run for the convenience of having pre-selected kits sent directly to your destinations.
Buying Ski Gear
Pros:
One and done. Unless you're a growing little one, your snow gear is going to last you for years to come. It's an investment upfront, but you won't have to think about it again until your gear starts to get worn out years later. 

Get exactly what you want. You've got unlimited options for sizes, styles, and brands of ski clothing, so you can pick out exactly what you want and make sure it fits you the way you want it to.

You'll save money in the long-run. If you continue to ski or snowboard season after season, you'll eventually have spent less money on the clothes and gear you bought than you would have on renting it every time.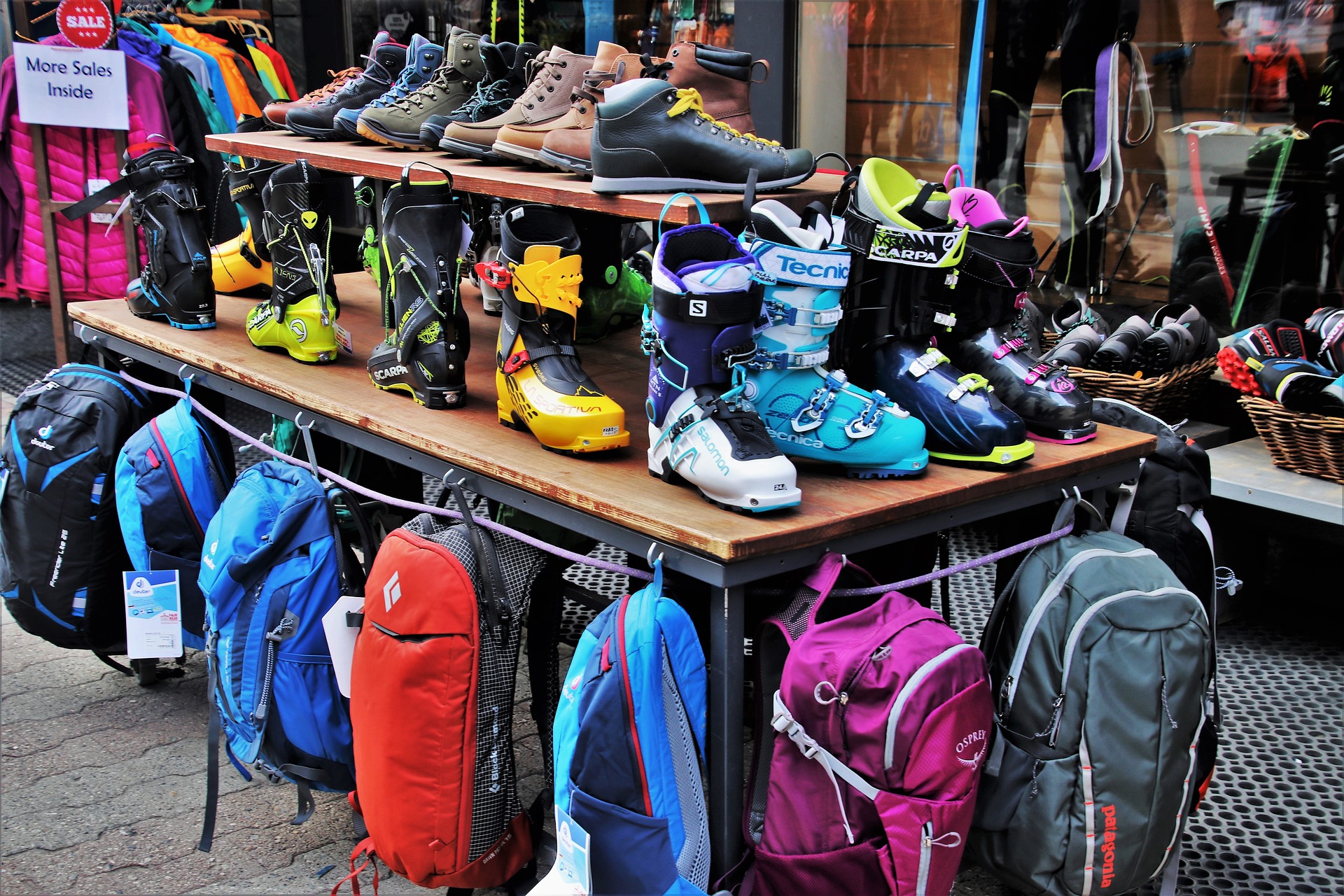 Cons:
Costs a lot upfront. Although it'll eventually be cheaper than renting every time, it can be very expensive at the beginning when you purchase all of your own gear at once. That being said, you can find less expensive gear by buying things second-hand, keeping an eye out for sales or clearance, etc.

May sit in your closet for most of the year if you don't go skiing, snowboarding, or do other snow activities a lot. If you end up never skiing/boarding again or you're an infrequent skier, you may spend a lot of money 

upfront just to have your ski clothes sit around in your closet. On the flip-side, making the investment may motivate you to make hitting the mountain a priority in your life.
Buying might be the best option for you if
: 
You plan to ski/board more than a few times. 

You're an adult/not going to out-grow your gear.
You're picky about your gear and/or want to get clothes you'll love that fit well.
You're in it for the long haul.
READ MORE: 9 Best Apps For Skiing and Snowboarding
By Christa Huddleston
Pin it!