Paradise doesn't have to look like sipping a drink on a tropical beach, it can also be a ski vacation. Winter is one of the best seasons to get away from the hustle and bustle of your day to day and enjoy a fun vacation shredding through the powder, having a hot chocolate by a warm fire, and watching the snowfall out your window.
Planning a ski vacation can seem a little overwhelming. Do you bring your gear or rent gear there? Should you buy a day pass or a multi-mountain pass? What if you're flying? How expensive will it all be? Can you even fit all your puffy snow gear into a suitcase?
Here, we'll cover everything you need to consider when planning an epic ski vacation.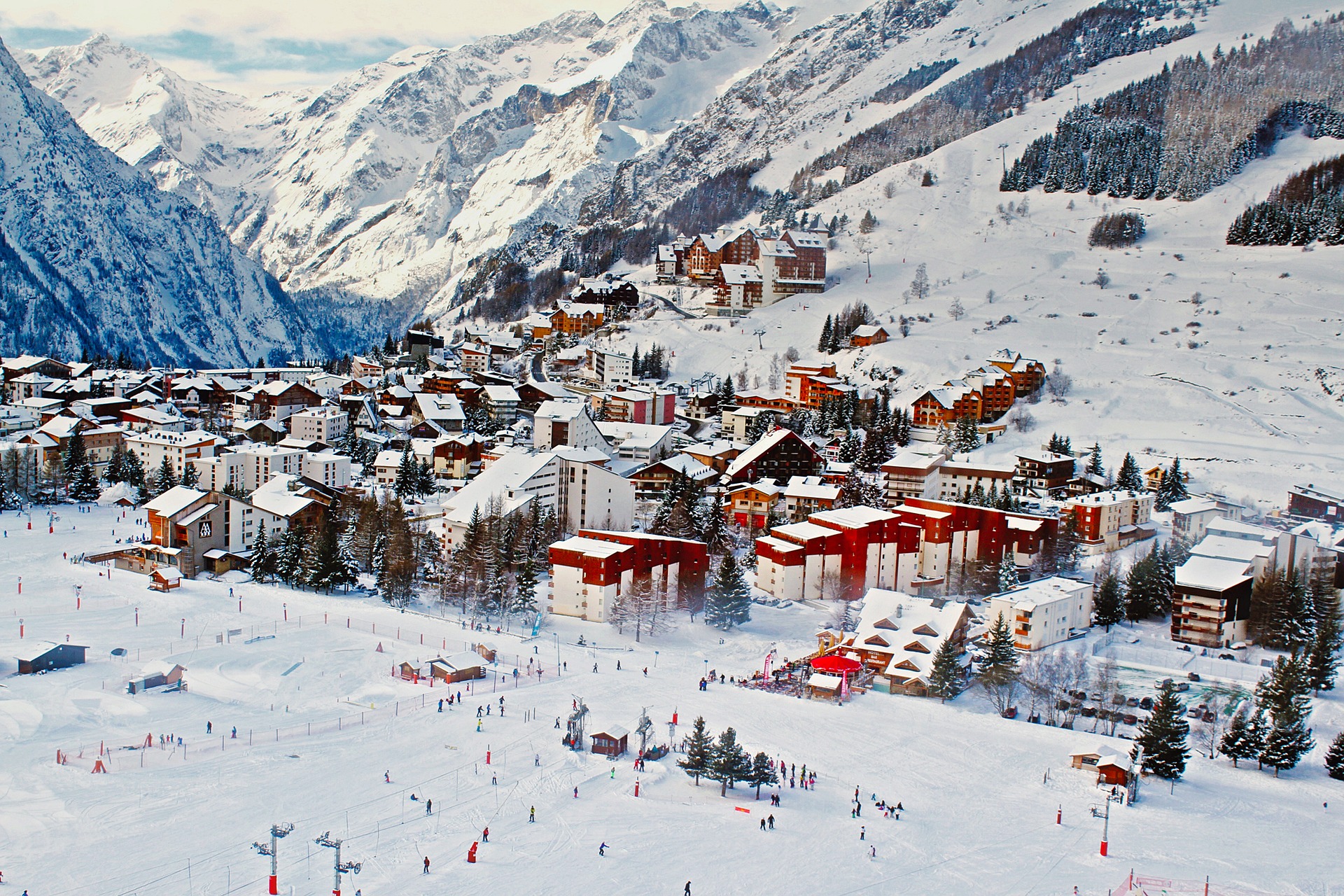 Start Planning Your Ski Vacation Early
Like any vacation, ski trips take a lot of planning — especially this year due to resorts across the country limiting reservations because of COVID-19. Plan ahead and make sure you know what to expect at whatever resort you're going to.
Picking a Resort
One of the most important decisions you'll need to make is where you want to ski. Of course, you'll probably want to choose a resort mostly based on how good the skiing is. And by all means, you should!
However, you'll also want to consider the level of difficulty of the terrain the resort offers (make sure it matches the type of skiing you and whoever you're traveling with will enjoy).
Additionally, you ought to consider the accessibility of the resort —are there direct flights? How will you get there from the airport? Is it close enough to drive instead? What are your lodging and dining options?
Ski Vacation Lodging & Transportation
There are likely some cute, moderately-priced Airbnb's near the resort where you plan on skiing. Depending on how adventurous you are, you could also rent look for an RV or camper rental, or look for glamping sites near the ski resort.
However, you may want to take into account how you're going to travel to and from the airport, Airbnb, and resort. One option is renting a car. Another is looking into your resort's transportation options.
If you stay at the resort, they may have an airport shuttle and ski-in/ski-out lodging. They may also offer lift and lodging deals like cheaper (or free) lift tickets when you stay on the mountain.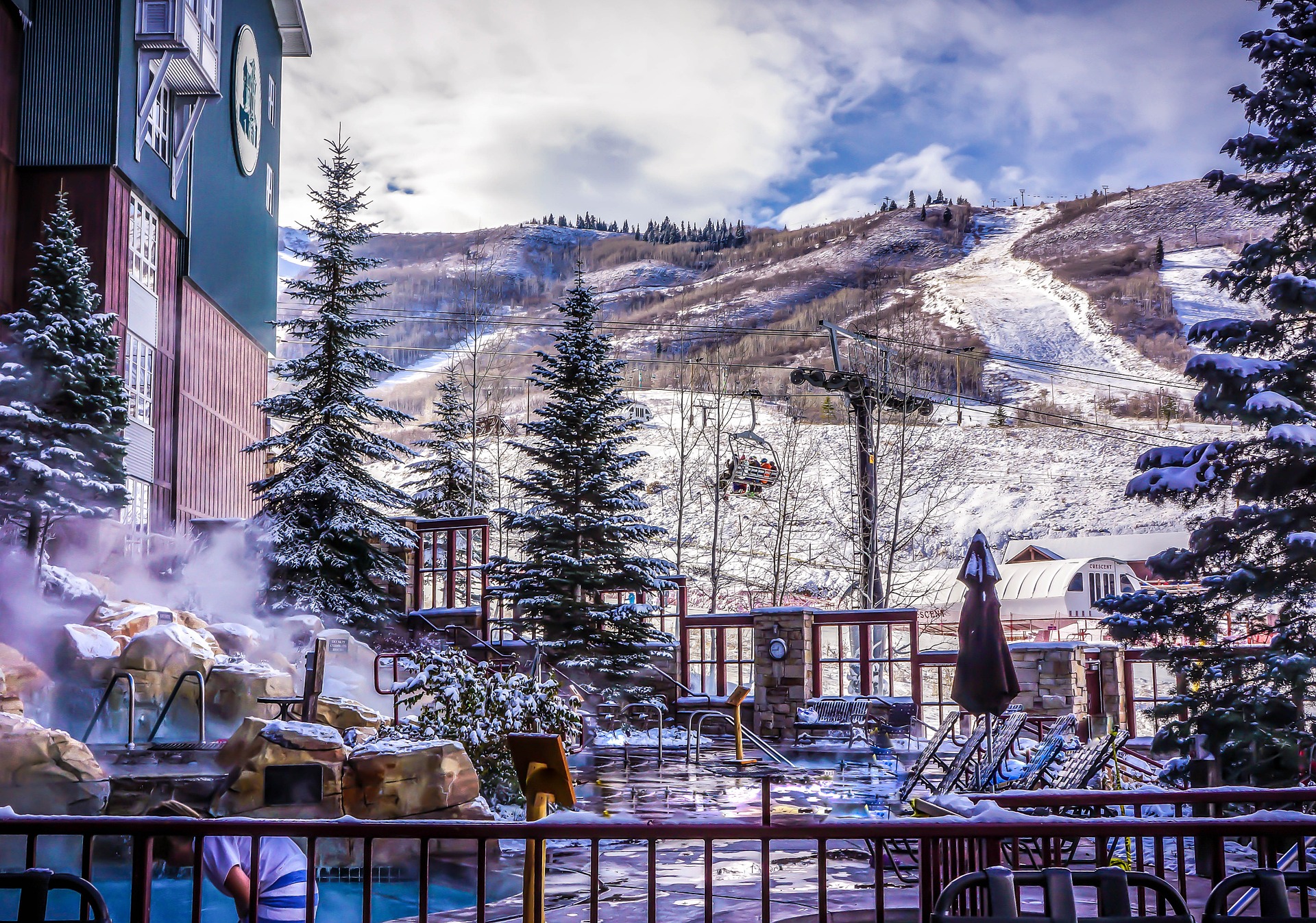 Look into these deals while also considering the location. Some resorts are quite remote and it's more fun to stay in the nearby ski town that's full of restaurants and nightlife. Other resorts offer the only dining and drinking options for miles, and you'd be traveling to and from the resort from your Airbnb for both skiing and dinner.
Many airlines, resorts, and/or passes offer special deals and packages. Check with each of them to see how you can get everything you need for the best price.
If you choose to rental route, make sure you research the area you are skiing. For instance, if you're skiing in Northern Utah in the Wasatch Mountains, you will need a four-wheel drive vehicle.
READ MORE: Which Ski Resort Pass is Best for You?
Flying With Skis or Snowboards
Many of us want to bring our own ski and snowboard gear on trips, and it's not as daunting as it sounds. Every airline has its own rules and regulations for flying with skis. However, across the board, you'll need a bag to fly them in.
Any bag large enough will do, but many people opt for a hard case for extra protection and something with wheels so you don't have to carry it around the airport. You may also want to bring along a boot bag if you don't have room for your boots and helmet in your suitcase.
Some airlines, like Alaska for example, allow skiers and snowboarders to fly one oversized ski/snowboard bag and one boot/helmet bag together for the price of one standard-sized checked bag — a pretty sweet deal.
Because one of your bags is oversized, it's recommended that you show up at the airport a little earlier than usual. When you check-in for your flight, the attendant should be able to point you in the direction of oversize baggage where you will drop off your skis/board for inspection.
Lift Tickets (Ski Passes)
If you plan to ski multiple days in multiple locations, it's worth looking into a multi-mountain pass. The Ikon and Epic passes are the most popular multi-mountain passes because they include many of the top resorts in the world. The Epic pass grants you access to all the Vail-owned resorts in addition to many of Vail's partner resorts both across the U.S. and around the world. The Ikon pass grants you access to all of the Alterra Mountain Company-owned resorts across the U.S. and around the world in addition to its partners.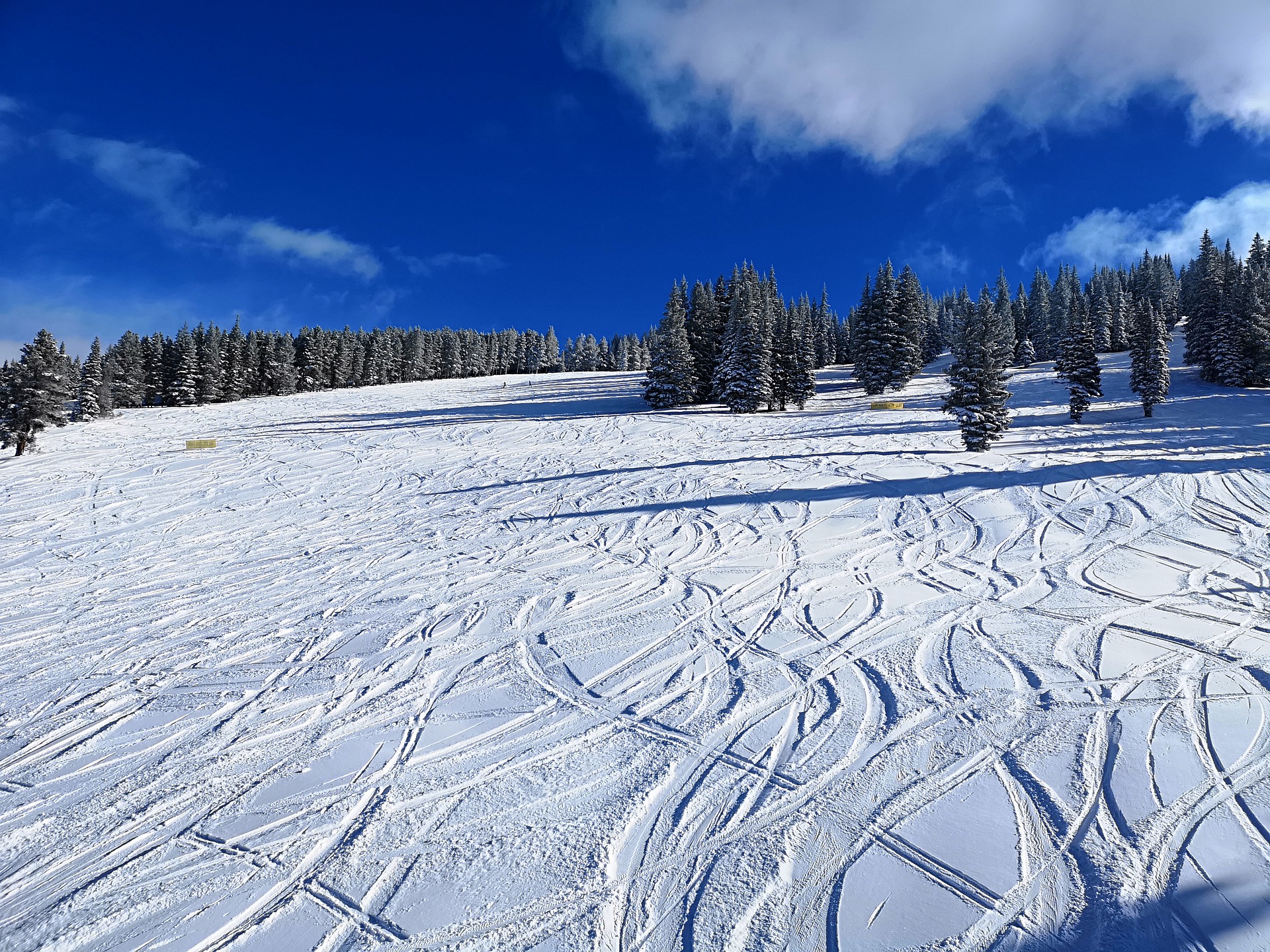 Depending on your location, if you're working with a budget try looking at other options like the Indy pass which will grant you two days each at lots of smaller, independently-owned resorts across the U.S. You should think about where you're located, where you want to travel to ski, how many days you want to ski, and how much you're willing to spend when choosing a multi-mountain pass or deciding if it's worth it in the first place.
Consider Weekday Skiing
If your schedule allows, try skiing on weekdays instead of weekends or holidays. Not only will
this help you avoid the crowds, but you also may be able to ski for cheaper. If you're a season passholder, you may need to consider 'blackout' days — days that resorts restrict access to certain passholders because they are the busiest times of the year.
These blackout days are often on or around holidays. Be sure to check your pass restrictions before making reservations.
Don't Just Ski
Of course, skiing is probably going to be the highlight of your trip. However, make the most of your vacation and check out some of the other activities the resort or surrounding area may offer.
There are often snowshoeing and nordic skiing trails, ice skating, hot springs, thermal spas, restaurants and breweries, tubing, and shopping options. The level of activities and amenities will vary by the resort you decide to go to.
For instance, Park City in Utah is a one-stop-shop for skiing, dining, lodging, and spas. Smaller resorts like Nordic Valley, which is located an hour north, is just skiing and tubing only.
Take a day or two to rest your legs, explore the local area, or try a new activity.
By Christa Huddleston