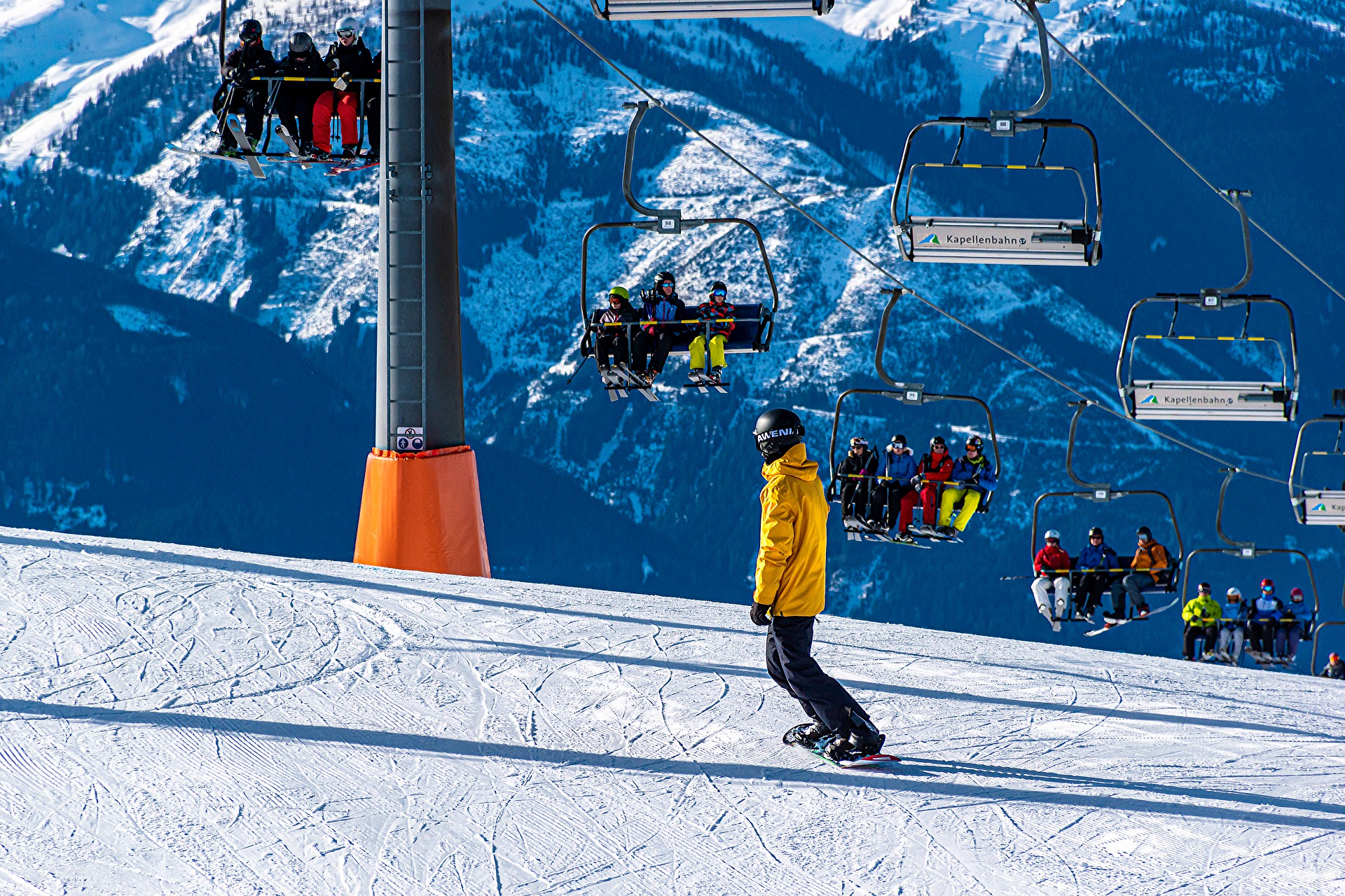 Today's technology allows us access to so much information right at our fingertips. Even when heading out for a ski trip, we're now able to check multiple weather and condition reports, see what lifts and trails will be open, buy tickets, and make dinner reservations all from our phones.
My family even enjoys tracking our laps and seeing who hit the highest speeds while flying down the mountain.
This technology gives us all the knowledge we need to prepare for the day in addition to adding in a little fun competition or accessible goal setting.
Some apps for skiing even help to keep us safe out on the slopes. We've put together a list of the best apps for skiing and snowboarding. Check them out, download them, and see what you think!
Best Apps For Weather & Conditions
As skiers and boarders, we're always looking out for the most accurate weather reports that will give us honest information pertinent to our mountain experience.
1. OnTheSnow
OnTheSnow is essentially a snow reporting app for any and every resort. The app allows you to choose the resort you're interested in and will give you a breakdown of all the stats for that day.
You can see the snowfall, surface conditions, summit and base weather (temps, wind, visibility), elevation, a breakdown of terrain difficulty, how many parks are open, how many runs are open, how many lifts are spinning, and how many acres are open.
Additionally, community members can post to a specific resort's page within the app (including photos) to let others know how the skiing is.
2. Snow Forecast
Snow Forecast has always been my family's go-to weather and conditions app for skiing, as well as my go-to for mountaineering. This is because Snow Forecast gives you a breakdown of the weather at varying elevations at the location you searched.
It also has handy-dandy sections for freezing level, inches of snowfall, and inches of non-frozen precipitation. This allows you to have a better idea of where on the mountain it's going to snow versus rain and how much. It is more focused on weather and won't give you information on which lifts and trails are open.
3. OpenSnow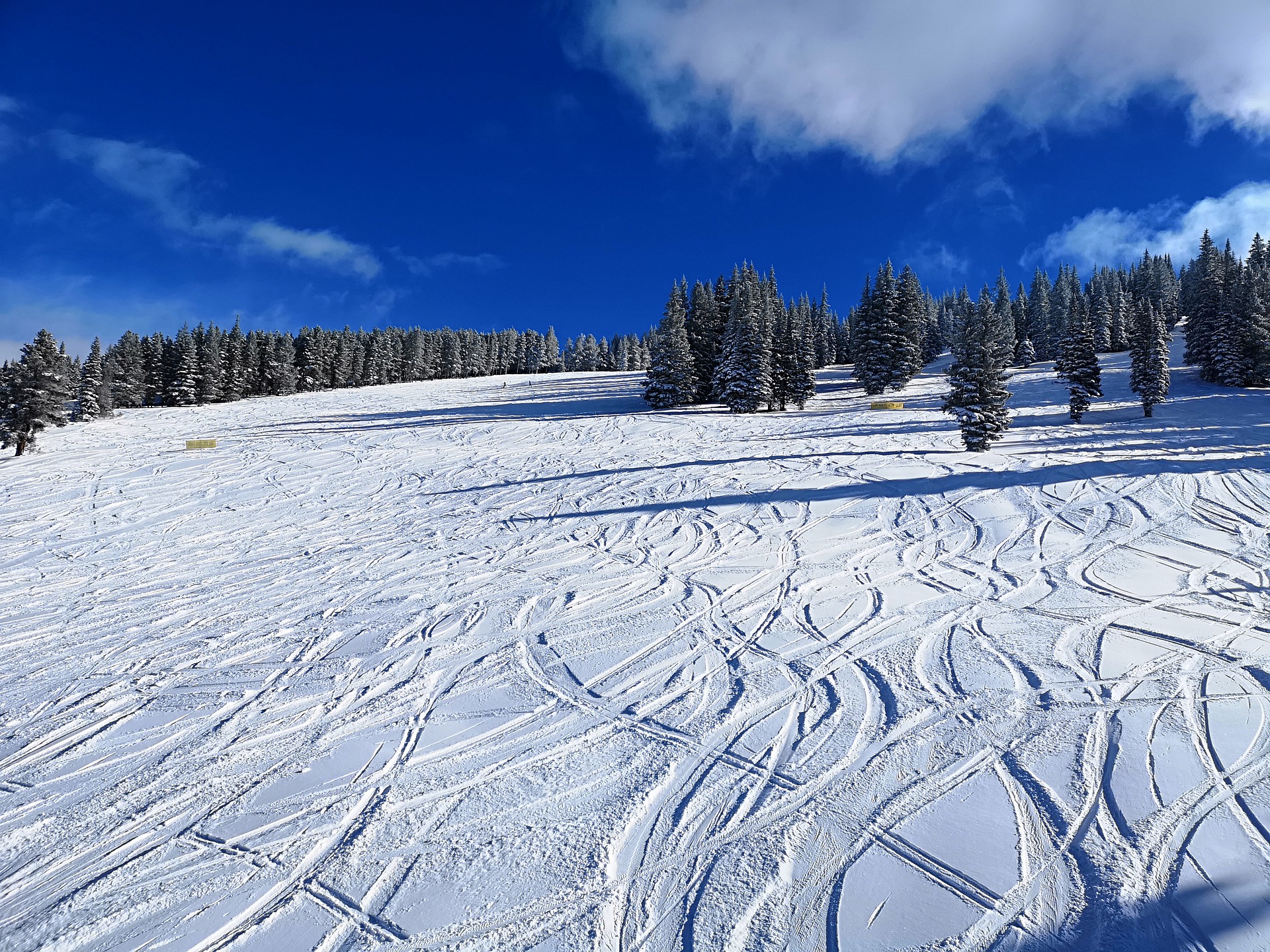 OpenSnow is another popular weather app created by skiers and snowboarders for skiers and snowboarders with powder runs in mind. Local forecasters contribute daily blogs providing information on snow conditions.
It includes forecasts for resorts (not the nearest towns), powder alerts, access to resort snow cameras, snow reports, hourly details, and a 10-day outlook. To access to all of those features you'll need to make some purchases in-app, but this is overall a great tool.
READ MORE: How to Start Planning an Epic Ski Vacation
Best Apps For Fitness & Tracking
Whether you want to know how many calories you're burning for health reasons or you're trying to count your runs to meet a goal, these fitness and tracking apps have got you covered. Plus, they're just downright fun.
1. Ski Tracks
My family has used Ski Tracks for years—it's the longstanding popular choice if you're looking for a tracking app that's got everything you need on a simple, straightforward interface. This ski tracking app gives you all your stats including distance, max speed, vertical, altitude, number of
runs, slope, profile, and duration. It has a one-time fee of just $.99 and has a focus on preserving your phone's battery life.
2. Slopes
Slopes is like the fancier version of Ski Tracks with many more bells and whistles. It renders runs in 3D, tracks your top speeds, and allows you to overlay photos from your trip. The app also has a social aspect that allows users to see leaderboards and tag friends on their trips.
The app is free, however, you can get a premium subscription for access to more run stats, 3D replays, fitness, and more at $14.99 for one week or $3.99 for one day. It also works on Apple watches.
3. Carv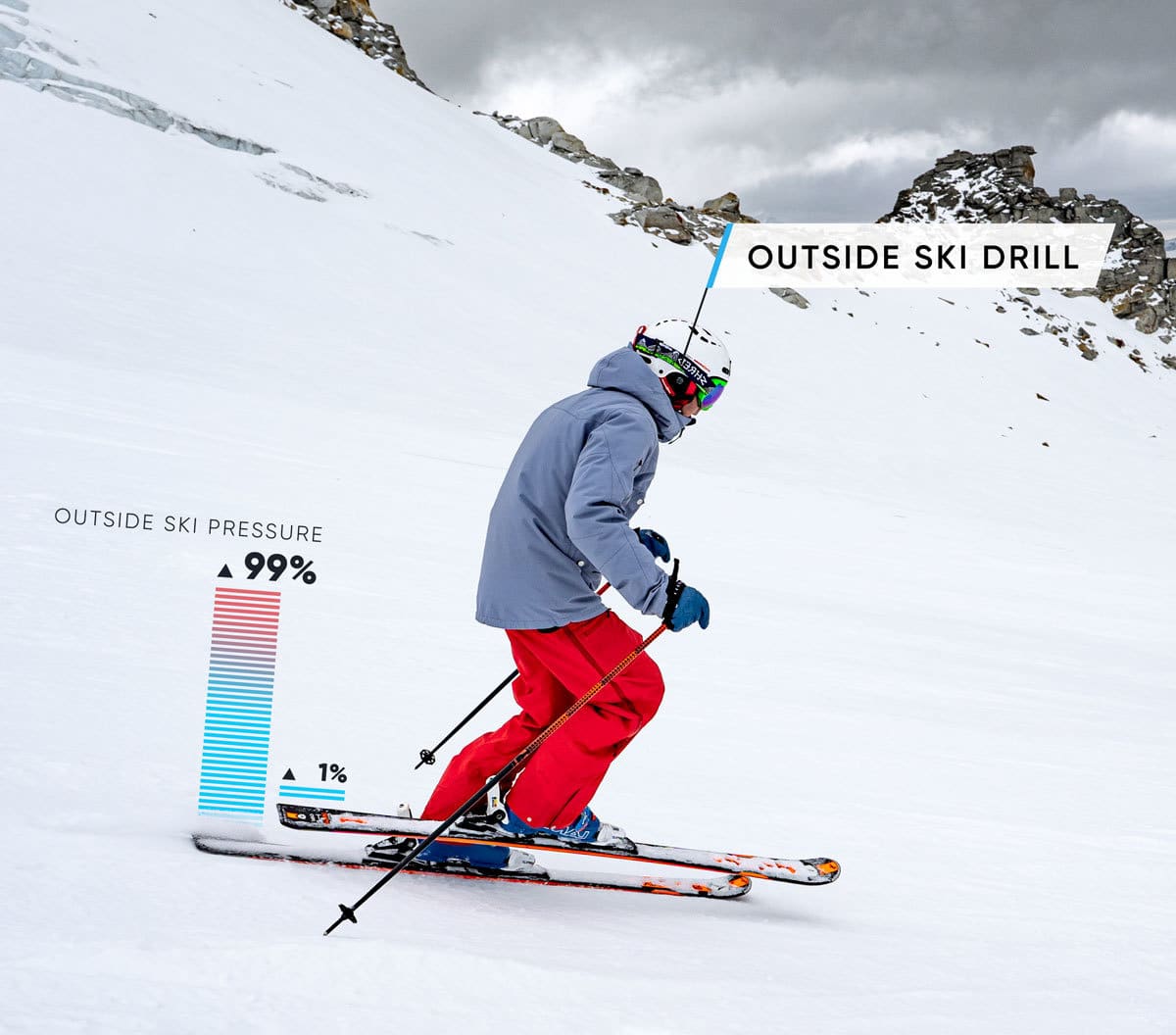 Carv is, believe it or not, an even fancier ski tracking app which offers ski boot inserts with sensors that you can buy to measure the force of your foot and motions while you ski. The app works along with the inserts offering real-time coaching so users can work on specific skills like edging.
The app gives you a "ski IQ" along with a tip at the end of each run. Most of the app's features, aside from weather reports, work offline when you don't have cell service. All of this personalized coaching comes at a steep cost of $349.
Other Apps
Here are a few additional apps for skiers and snowboarders that don't fit into the other categories, but might be just what you're looking for.
1. PeakFinder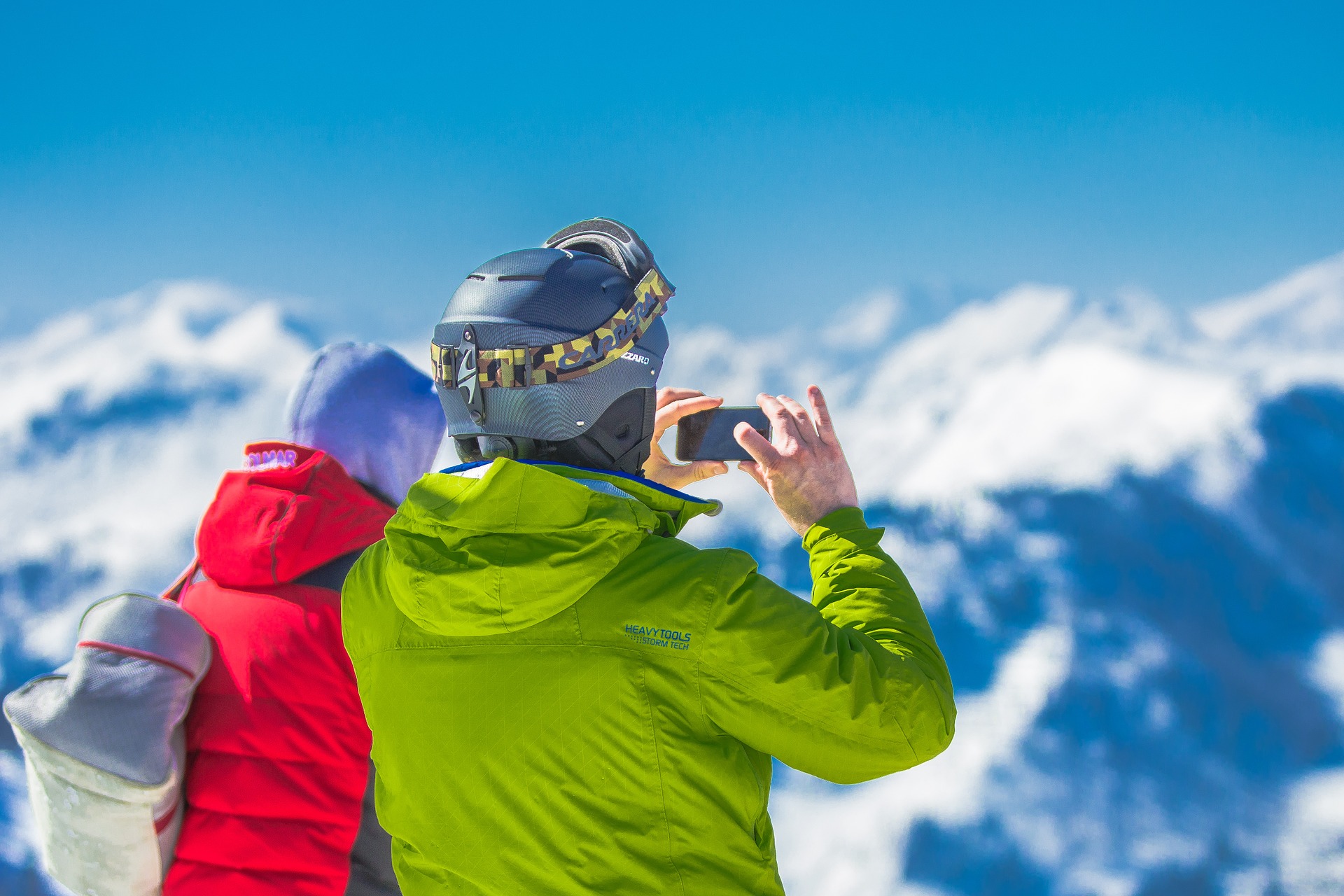 PeakFinder is one of my absolute favorite apps, as someone who is obsessed with a great mountain view. The app uses an elevation model of the whole planet, overlaying images viewed through your camera, to show the names and elevations of nearby mountains.
The app even works offline when you don't have cell service so if you ever wonder what mountain you're staring at, you can easily find out. PeakFinder has a one-time cost of $4.99.
2. Liftopia
Liftopia is an important app to have on your phone for assisting in planning your ski trips. It finds thousands of lift ticket discounts and deals both local and worldwide. You can set up alerts for your favorite local spots, resorts you've always wanted to ski, or even deals at places that might not have been on your radar. Once you find a great deal, you can book directly through the app.
3. Cairn
Cairn is a safety app that allows users to check in with friends and family about their adventure plans. This app is great if you're heading out into the backcountry and want an extra safety measure in place. You can let your friends and family know where you're going and when you plan to return.
It even allows them to track your location and receive "check-in" notifications from you. The app also automatically notifies them if you're overdue and communicates important details so they can call search and rescue in the case of an emergency.
By Christa Huddleston
READ MORE: Snowboarding and Skiing During the COVID-19 Era
Pin it!