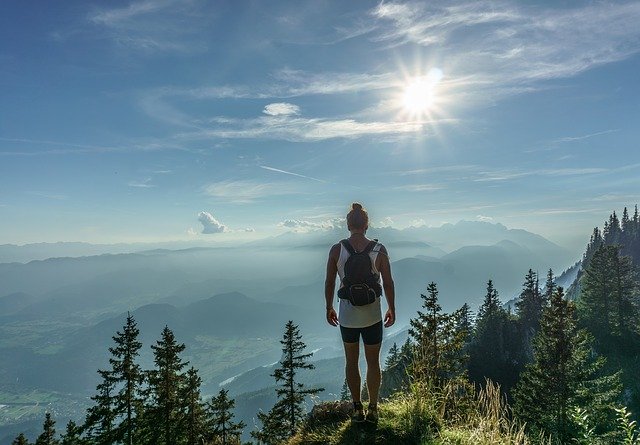 There are few hiking essentials you'll need to master before hitting the trails for the first time.
7 Hiking Essentials For Your First Trip
It's important that before you head out, even if it's for a short hike, you're prepared for anything that may go wrong. Making sure you checked-off these key items before walking out the door will guarantee you'll have a stress-free and fun trip.
1. Happy Feet Makes For A Happy Hike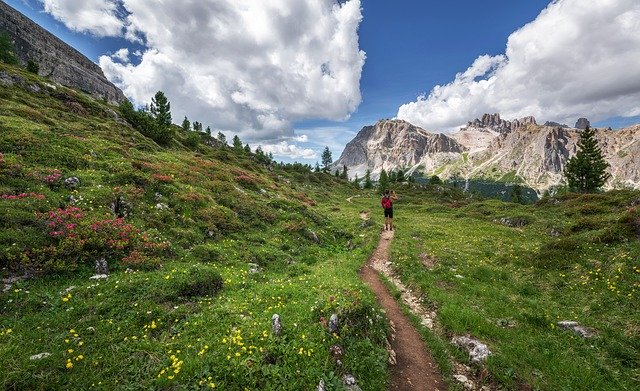 The most important thing when going hiking is to make sure you have appropriate footwear. Depending on the type of trail and area you'll be hiking in you'll need to consider a variety of factors when picking out your footwear, including traction, support and protection.
You want to make sure you're shoes or boots fit well and aren't too big or too snug. Normally with hiking boots, you'll always want to go half a size up, from what you normally wear. This will give your feet some room, once they start to swell-up from walking and being on your feet for an extended period of time.
READ MORE: How To Train For A Hiking Trip
If your shoes or boots are too snug or big, you won't only be dealing with ache feet the whole time, but also black toenails and blisters. Ouch, doesn't even begin to describe what that feels like.
Traction and protection are also important. You want to make sure you have waterproof and non-slip hiking boots if you're headed to an area that is located at a higher altitude and may still have patches of snow along the trail or even puddles of melted snow.
The last thing you want is to slip and fall or even end up with you soaking wet shoes for the rest of the hike.
2. Walking In The Rain Isn't Always Fun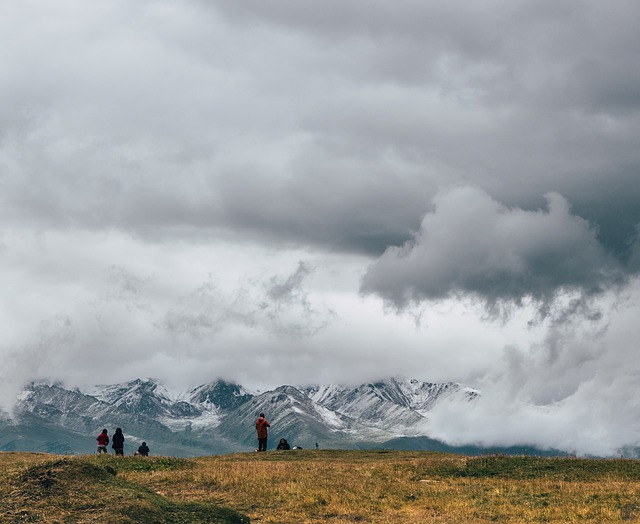 There's absolutely nothing fun about hiking in the rain when you're not properly dressed. That's why you always need to make sure you pack a rain jacket or rain poncho. The weather can always change at the drop of a dime, especially at higher altitudes, so make sure to be dressed appropriately.
The best thing you can do is to dress in layers of Dri-Fit clothes. If it rains or if you're sweating profusely, your clothes will dry up quickly and help keep your body temperature regulated.
3. Remember to Hydrate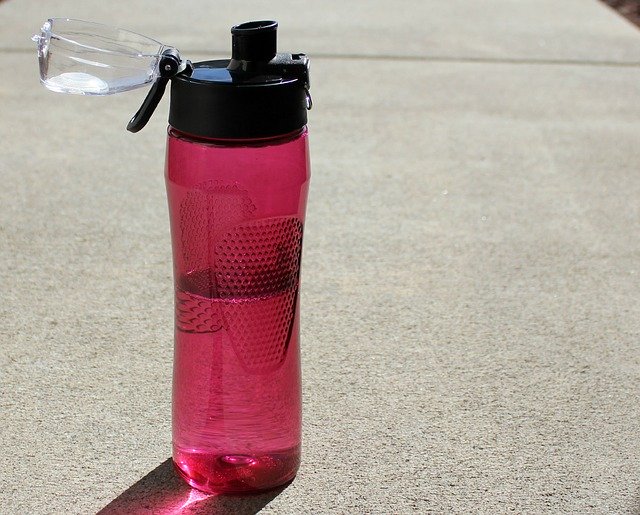 This leads us to the next hiking essential: drinking water. Staying hydrated is the key to help to keep your body temperature regulated while you're hiking, especially in the summer heat.
The rule of thumb is to have half a liter of water per hour on moderate level hikes. Many first-time hikers make the rookie mistake to not carry enough water for their trip. Even though it might not be sunny, there are several other factors that might affect your level of hydration, including how strenuous the trail is, the altitude, overall regional climate and your general fitness level.
You must be wondering how you're going to comfortably carry so much water, especially on really long hikes. Well, one of the most convenient and recommended ways to carry your water with you is in a hydration pack. They come in different sizes with some reservoirs able to carry anywhere between 2 to 50 liters of water. They also have plenty of storage spaces which are great for storing the rest of your gear.
Finally, you always want to do some research ahead of time and see if there are any spots to refill along the way, should you need to.
4. Know Where You're Going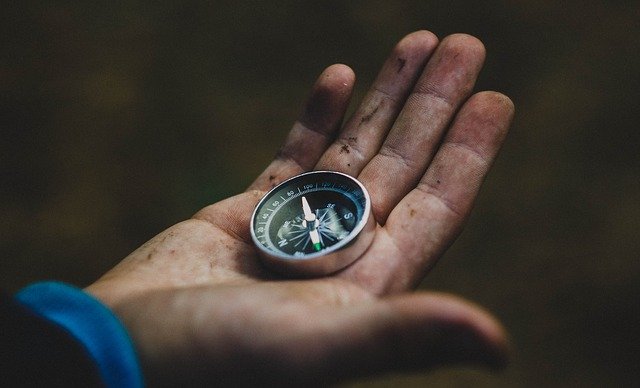 Before starting the trail make sure you have a paper map of the trail and area. Although most trails are well marked, they may not always be and you can quickly get turned around or start heading in the wrong direction. A paper map and a compass are the most reliable way to get around.
A basic compass is another hiking essential that is less expensive than any GPS unit and more reliable. It also takes up less space in your backpack. Paper maps are also easy to come by, a lot of the times you can them ahead of time or just stop by the visitor center and pick one up.
While phones, apps and GPS units are great, you may not always get service, especially in remote areas. On top of that, if your battery dies while on your hike, you could have trouble finding your way back.
If you do go the smartphone road, the AllTrails app is great for beginners because it has essential hiking information about your location, over 100,000 trail maps, and live tracking where you are. Just make sure you back a portable phone charger.
5. Packing A Snack For The Road…Or For The Hike In This Case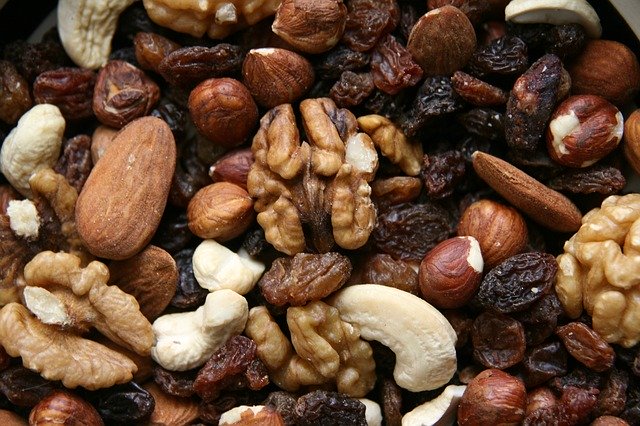 You want to make sure you pack some calorie-dense snacks. All that hiking will definitely make you hungry, so want to be prepared. Some great options are sandwiches, apples with either almond butter or peanut butter, or even granola or energy bars. These are some healthy high-calorie options that will fill you up while giving you enough energy to finish your hike.
6. Have Something To Light The Way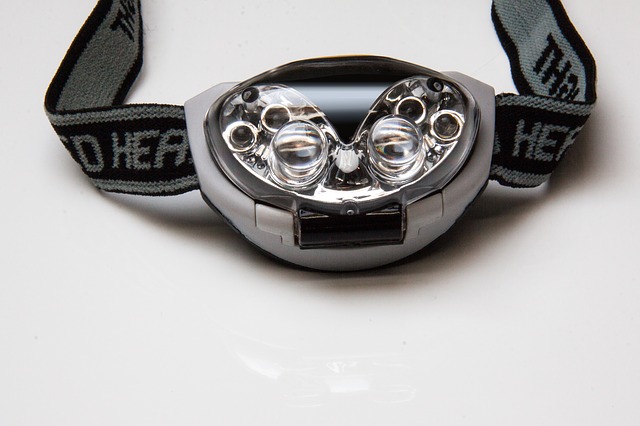 No matter what time you'll be hiking make sure to have either a flashlight or headlamp among the items in your backpack. You never know when you might need it. It's really easy to underestimate how long a trail might take you and if you get caught in the dark, you'll be prepared. You'd be surprised how many hikers make this mistake and then find themselves in trouble.
Although flashlights nowadays are pretty light and compact, headlamps are definitely easier to carry and store. The advantage of a headlamp is that it also frees up your hands, so you can look at your map or GPS and figure out where you're going.
7. First Aid Kit And Survival Skill Basics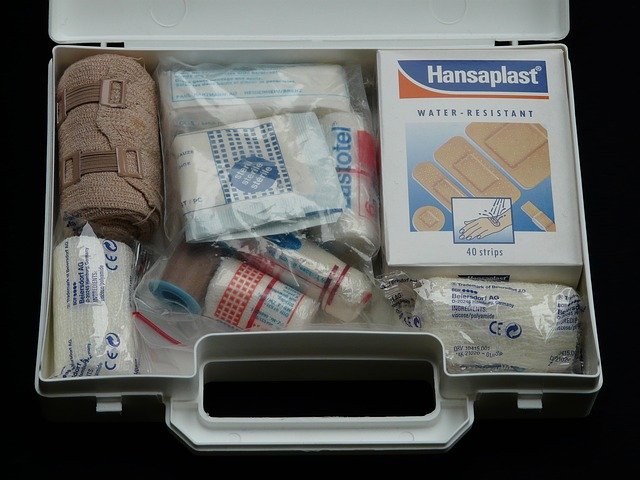 Finally, make sure you have the basic items to treat an injury and are familiar with how to use them. Some of the must-have items, include bandages, gauze, medical tape, antiseptic wipes, antibiotic ointments like for example Neosporin, ibuprofen, and even a multi-tool like a Swiss Army Knife.
All these items fit nicely in a small quarter-sized Ziploc bag and are easy to pack.
The important part though is knowing how to use them if you need to, so it doesn't hurt to take a first aid and CPR class prior to your trip.
Even if you're not going on a treacherous hike, these are still great skills to learn and have even for everyday life. You never know when they might come in handy.
What are some hiking essentials that you take with you outdoors?
Pin it!