While on the quest to test out my new camper, I decided to camp somewhere close to home, which happened to be the Jacksonville North / St. Marys Georgia KOA Campground. Somewhere that I could still go into the office but also do another "test run" through the weekend.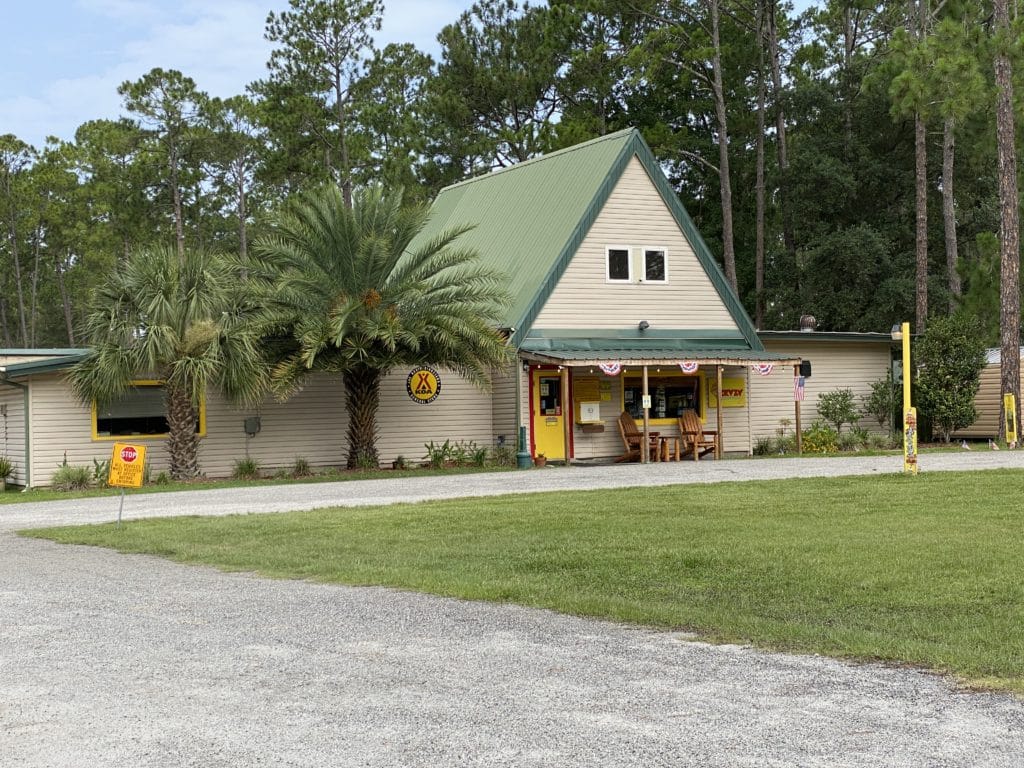 There are a couple of campgrounds in Jacksonville, but since I signed up for the KOA Value Kard, I went with a KOA property again. The card was $33 for the year and saves you 10 percent every time you stay at a KOA site.
They list the property as the Jacksonville North / St. Mary's KOA, although technically it's in Georgia, just over the Florida-Georgia line. There are plenty of stores within a 10-minute drive, such as Walmart, restaurants and truck stops to fuel up.
As an added bonus, this campground is located about thirty minutes from Fernandina Beach, which is a perfect spot for active adventures like kayaking, paddleboarding, or hanging out at the ocean. I booked an Amelia Island kayak rental for the stay. 
Campsites Available at St. Marys Georgia KOA Campground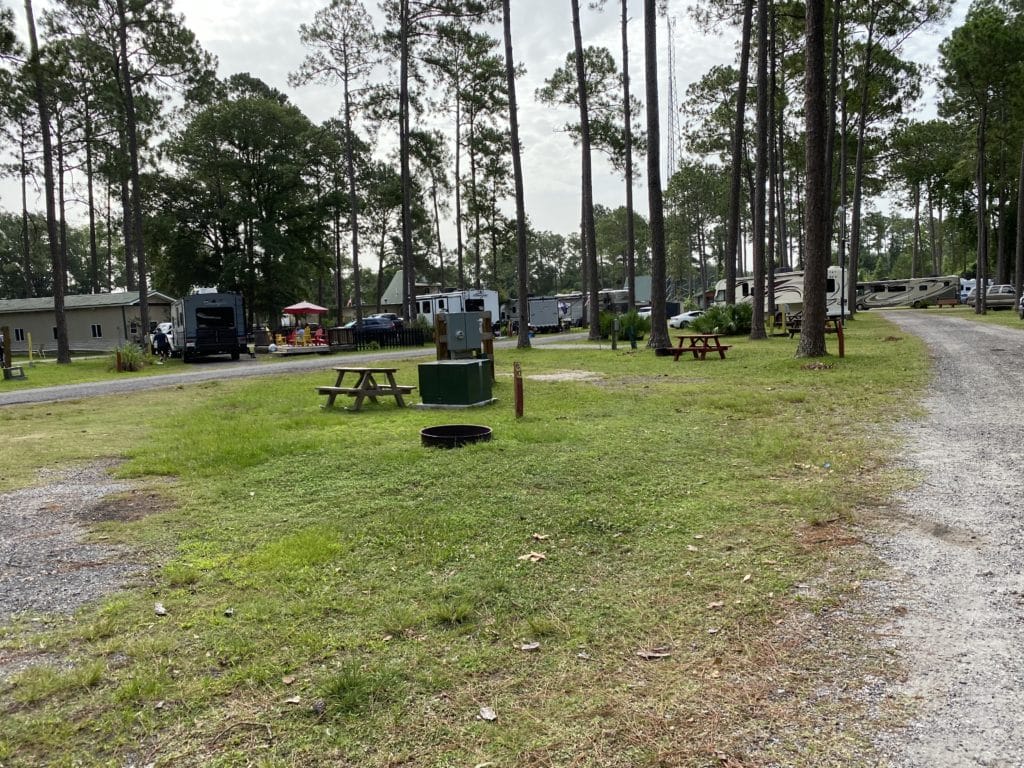 This location has sites with full power hookups (30/50 amp), freshwater and sewer. This location also offers cabin rentals and all the tent sites have 30 amp power and water. They even had two cool teepee replica tents that you could rent by the night.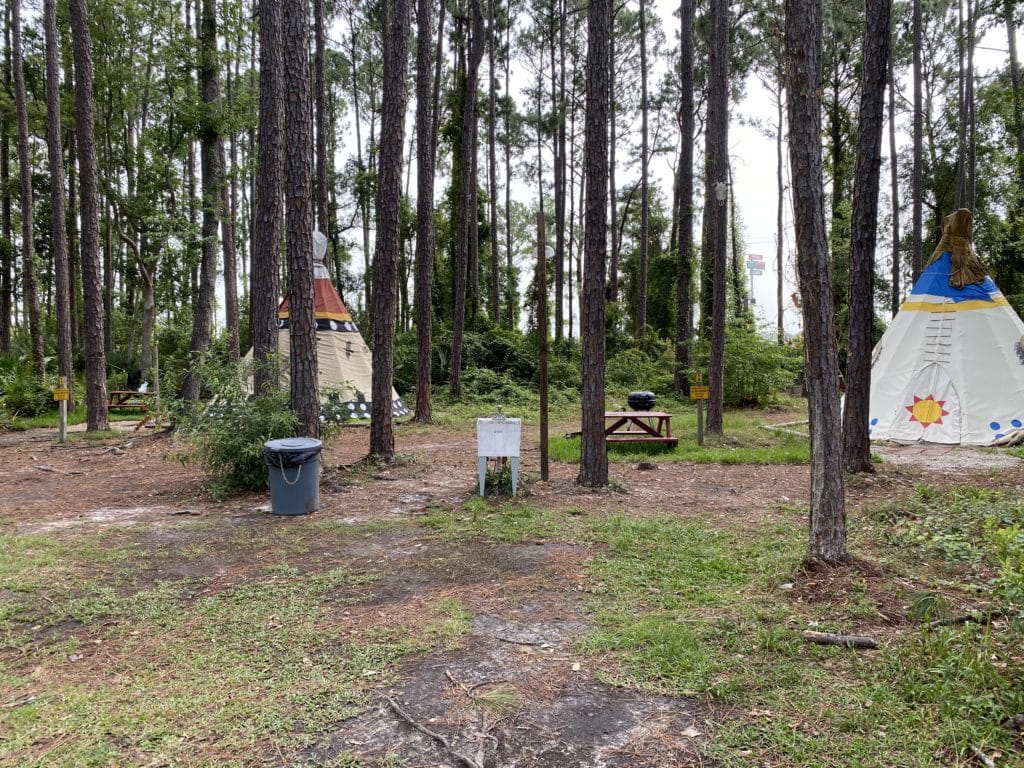 Since I was staying three nights, I paid $53 the first night and $58 the next two nights for a full hookup 30 amp lot. The KOA Value Kard saved me $16.90 for the weekend.
First Impressions of the St. Marys KOA Campground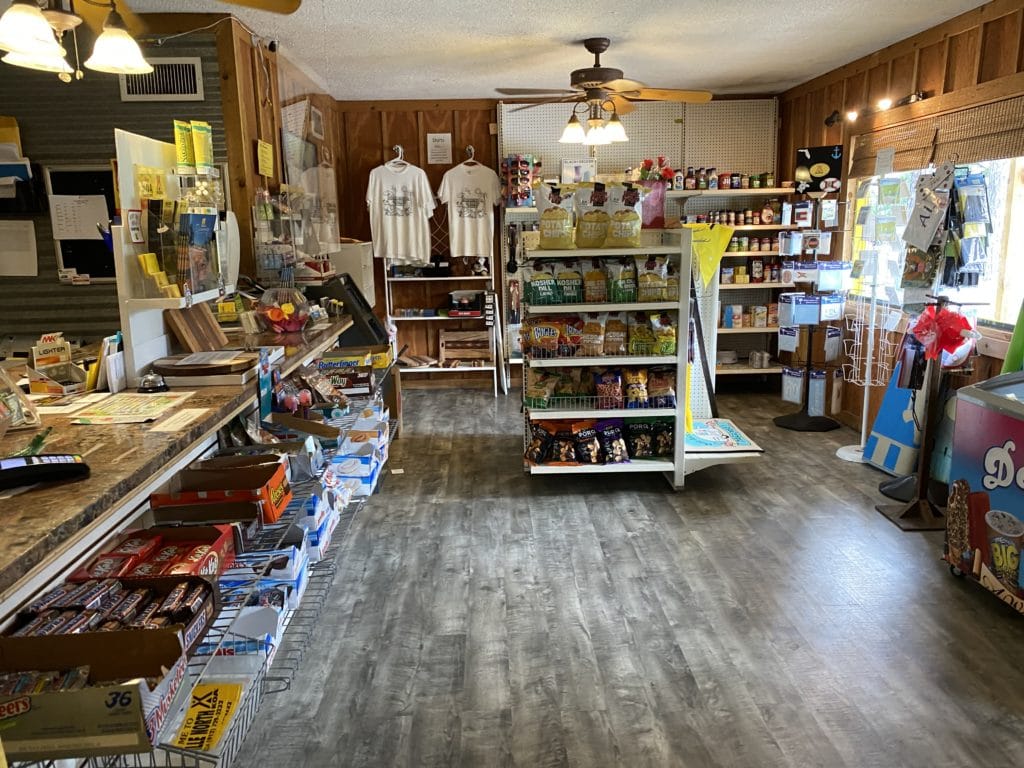 The property was very easy to find, only short drive west of the interstate. The check-in process was quick and efficient, and the staff is incredibly friendly.
One thing I didn't know is that this property has a free breakfast every morning from 8 to  10 a.m. complete with eggs, biscuits and gravy and pancakes. In the same area as breakfast, there's also a casual eatery that serves pizza, burgers and wings.
Checking Out My Campsite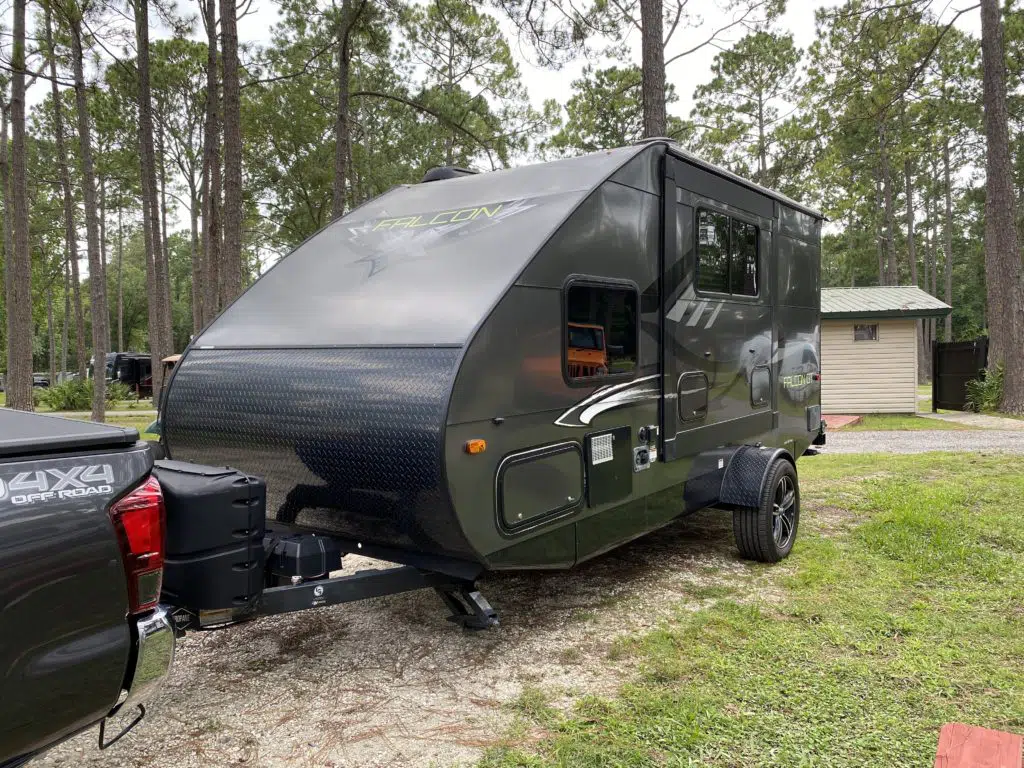 After taking my payment and providing me with a quick layout of the land I was on the way to my campsite.
At KOAs they have an escort that leads you to your campsite and walks through all the electric, water and sewer hookups with you. If by chance a property does not offer an escort, ask them to provide one and they will be more than happy to oblige.
READ MORE: How To Set Up Your RV Campsite
Most of the campsites at this location are pull through, meaning that you can drive right through the site and not have to worry about backing into your site. However, that's not the case at every KOA.
Last week when I was at the Titusville KOA, I had a backup site. If you have concerns about backing your unit in, consider calling ahead and asking for a pull-thru site if available.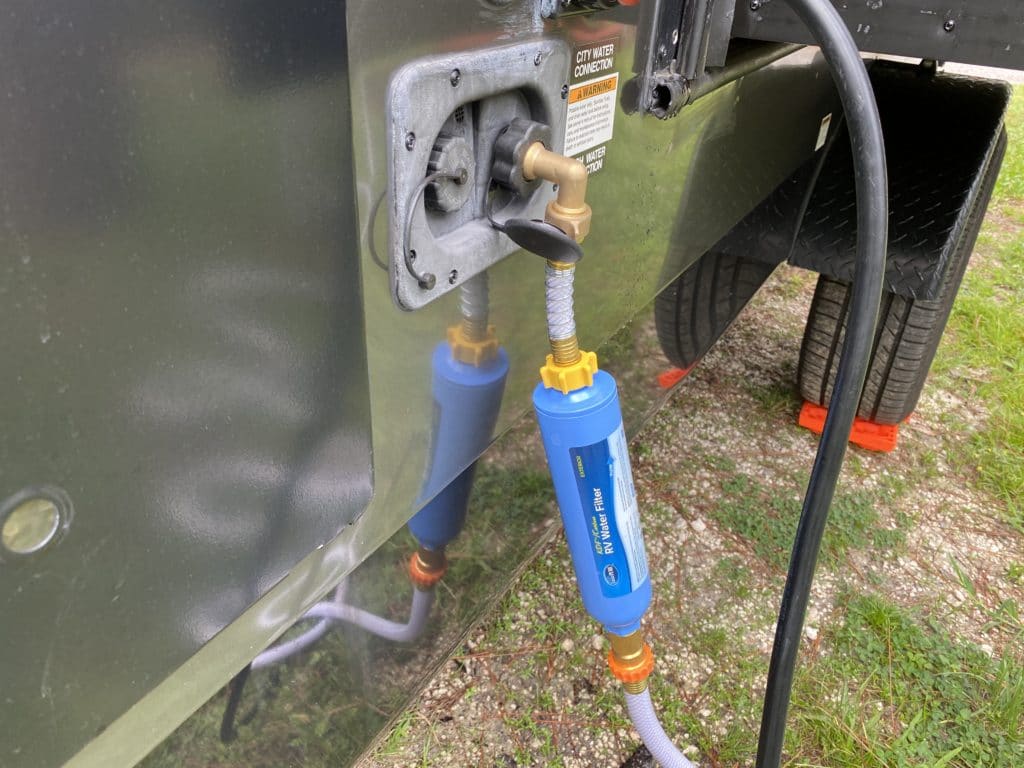 My site was C05. It had a 30 amp power hookup, freshwater and two sewer outlets. If you're wondering why it had two sewer hookups, some of the bigger units have two black or grey tanks, so if you have a large camper or RV, it can be accommodated.
The campsite was not leveled so I had to use my leveling blocks under the left tires to make the camper level. Also, there are some low lying areas around the campsite, so watch where you step when you're plugging in the power cord. You don't want to be holding 30 or 50 amps of power while standing in a puddle.
The St. Marys Georgia KOA Campground at Night
The property seemed very quiet at night. You didn't hear anyone playing loud music or being loud by the campfire. Realizing that this can vary night-to-night, the property does have quiet hours from 10 p.m. to 8 a.m.
The campground is situated right off interstate 95 and I was worried that there might be a lot of noise from tractor-trailers at night, but it wasn't bad at all. However, if you're tent camping, there might be a bit of interstate noise.
WiFi Speeds

It was much faster using my phone as a hotspot than connecting on the campground's WiFi router. The speed was comparable to dial-up internet with upload and download speeds in the range of 1.5 Mbps. In comparison, my iPhone on the T-Mobile network was 23.5 Mbps upload and 10.7 Mbps download.
Bathroom Facilities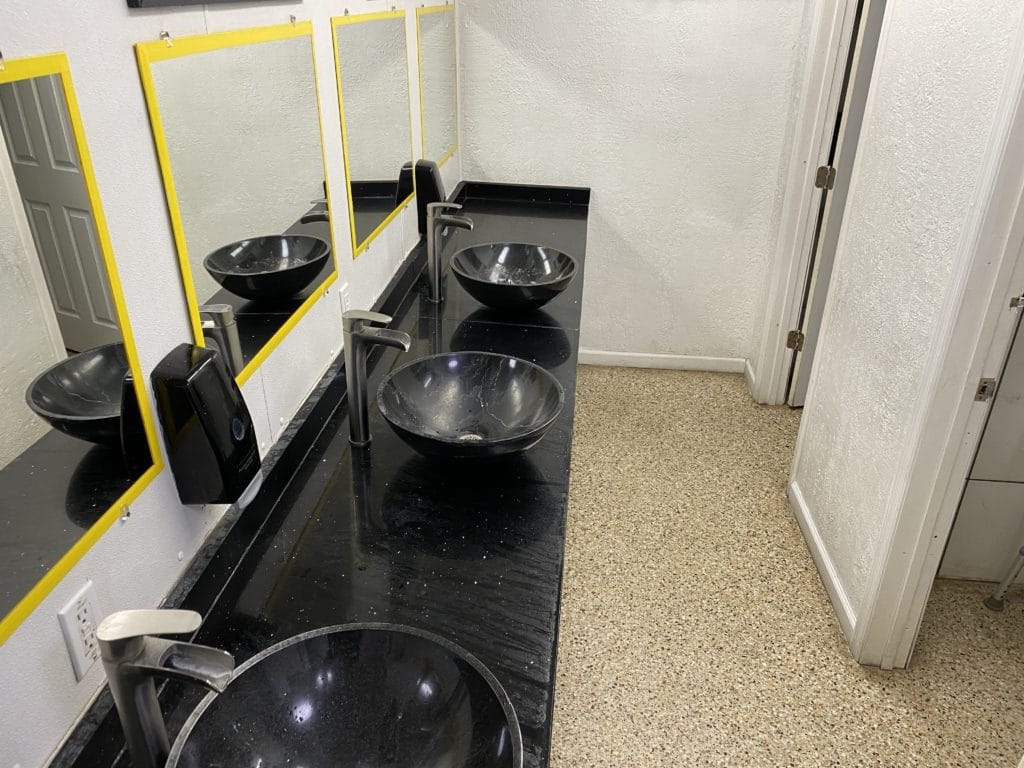 If there is one improvement this campground could use, it would be the bathroom facilities. The men's restroom smelled like urine the first night I was there and the whole facility is very outdated. The baseboards have signs of mold and the tile is funky. I'd highly recommend wearing flip flops to the bathroom and inside the shower.
That said, the water pressure was great and the showers were hot.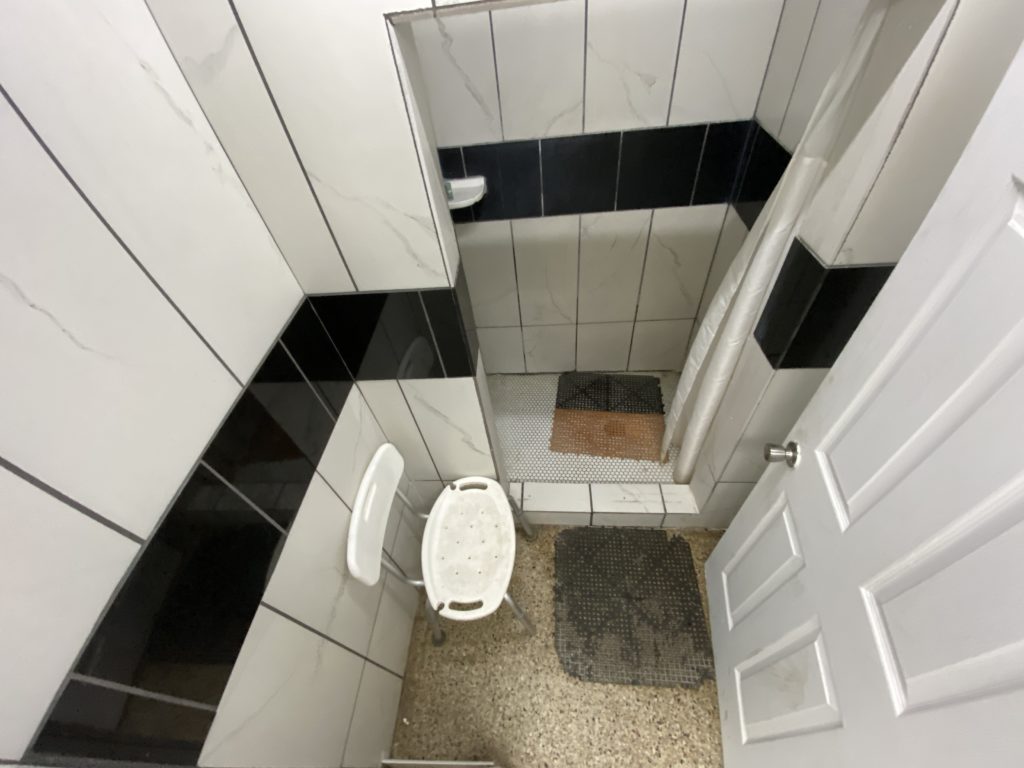 As a side note, while it's commendable that the campsite is environmentally friendly with using hand dryers and no hand towels in the restroom, I felt like there should be paper towels available. In a time when people are constantly washing their hands, no one wants to air dry their hands only to touch a bathroom door to exit. 
Walking Around The Campground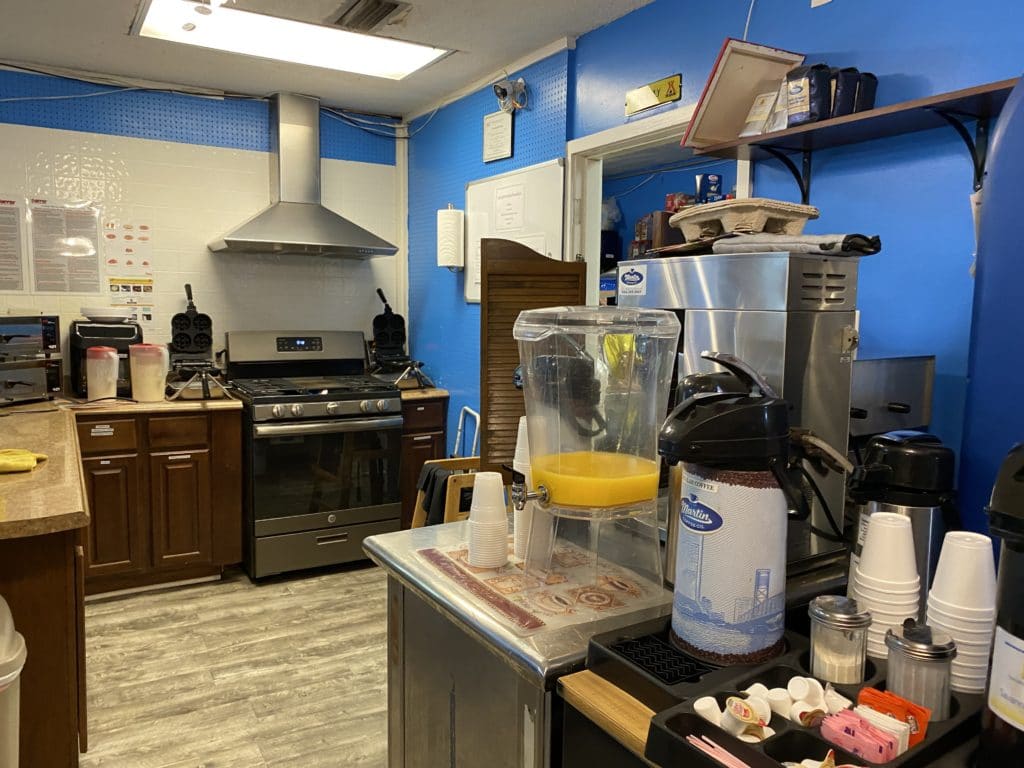 During my stay, I was able to walk the entire grounds and was pleased with the amenities offered, such as the campground general store with camping supplies and equipment that was priced affordably.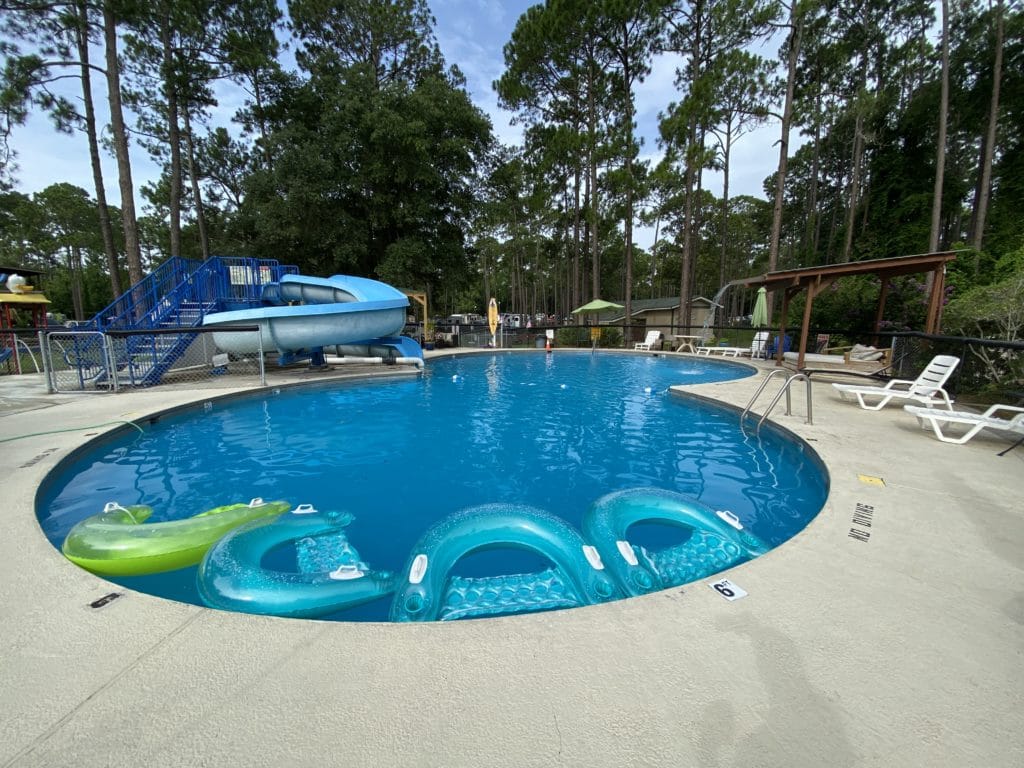 However, you're only a few miles away from Walmart, so you can always price shop the general store to figure out pricing before you buy.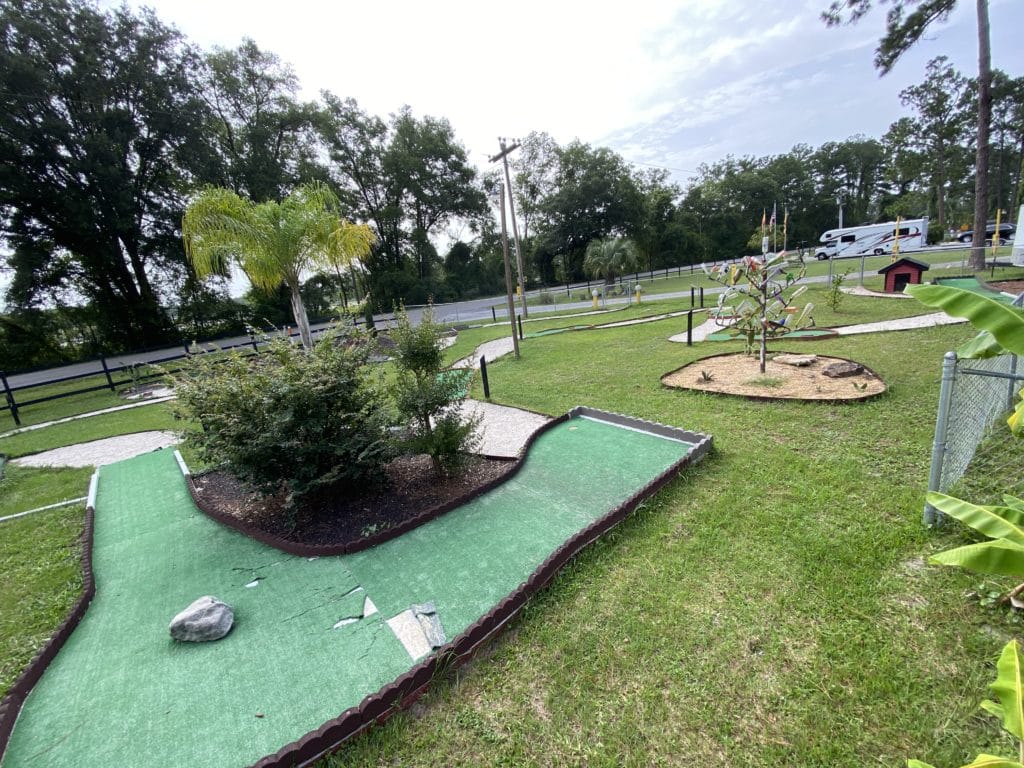 There was an 18-hole miniature golf course, dog park, a pool with a slide (complete with a tiki bar), laundry facilities, and trash/recycle bins and a dump station by the park exit. 
Final Thoughts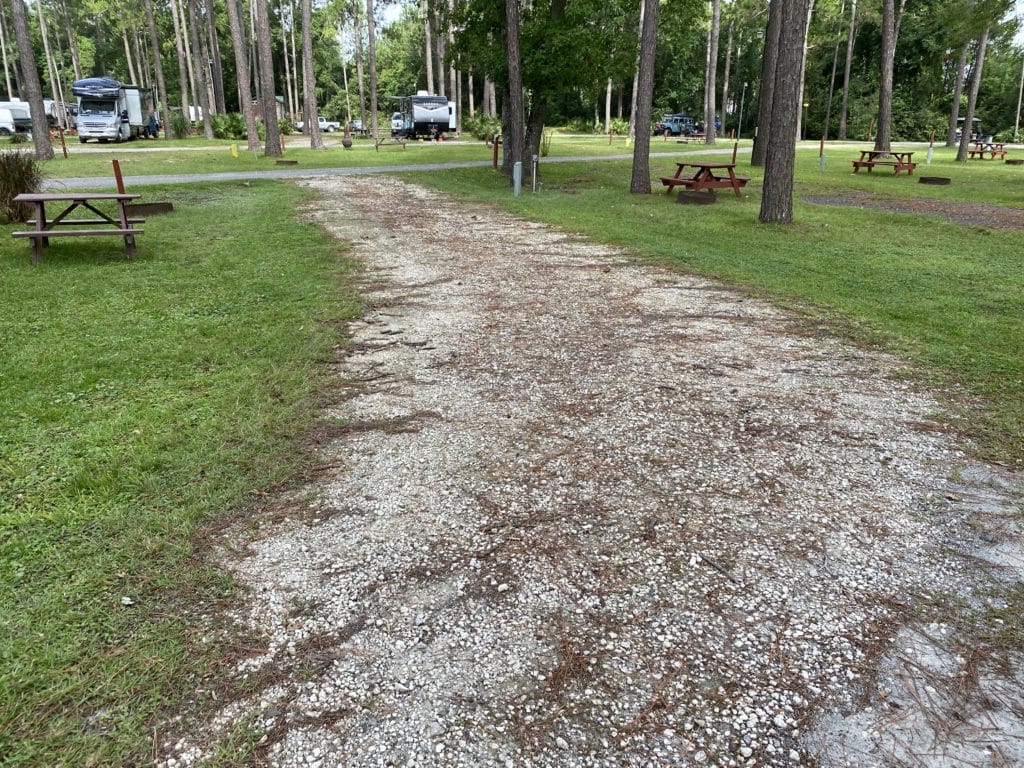 Overall, I would say this campground is solid for any South Georgia KOA Campground. Given the moisture and humidity in the region, you're going to have the outside elements impacting public areas like restrooms, decks, and pool area.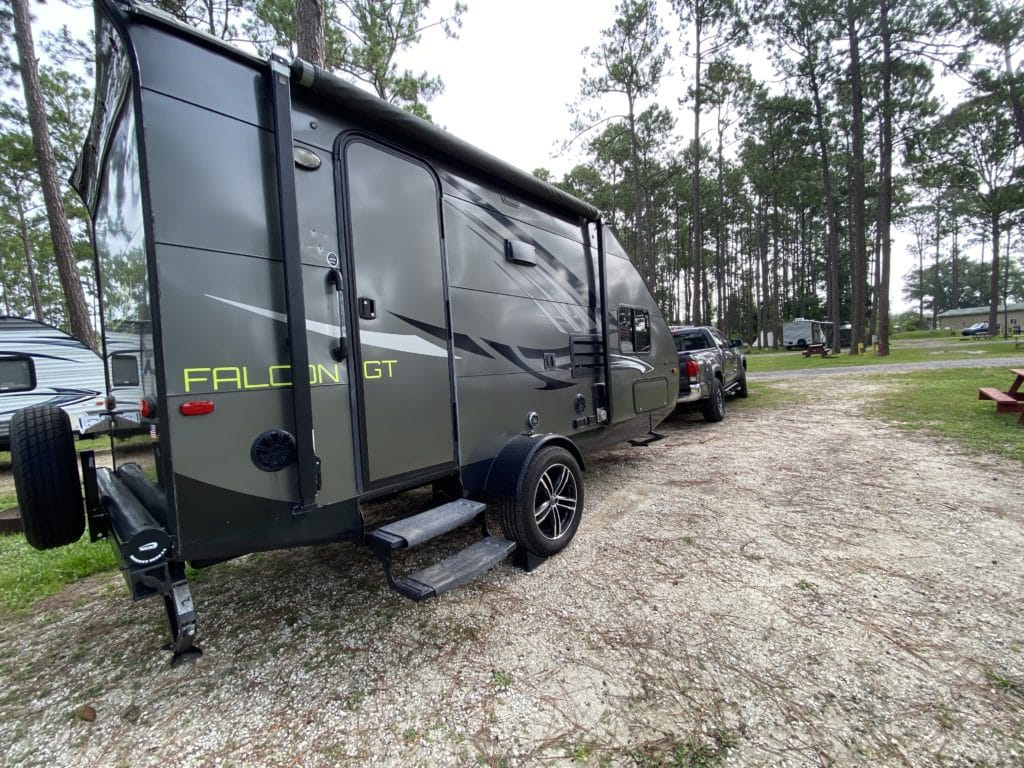 If this is your first time visiting a campground, remember to manage your expectations. You're visiting a campground, not a Hyatt. You will have the basic amenities you need and that's all.