Spending the night outdoors is fun and affordable, and we're here to help with some valuable camping tips and tricks.
READ MORE: Should I Go Camping?
You'll find plenty of places to camp regardless of what part of the country you call home. If you're new to camping things can seem a little overwhelming at first.
8 First Time Camping Tips for Beginners 
Camping is an art. There's a lot to learn, so that's why we've compiled a list of tips and tricks that will turn you into a camping pro in no time. 
1. Make a Camping Checklist
Regardless of your level of camping experience, a camping checklist is a great tool to help keep you organized. Nothing puts a damper on camping trips more than forgetting something important like the tent poles or a headlamp.
REI has a comprehensive camping checklist you can print from home. You can even add or remove items from the list and make it your own.
Start with determining what you need in terms of shelter and then go from there. To determine what additional items you need on your list, consider what sort of campground you'll be camping in.
Will there be picnic tables, fire pits, bathroom facilities and water available or will you be at a more primitive site with only the bare necessities?
Also, consider what types of activities you'd like to do such as hiking, fishing, swimming, biking or just relaxing at camp. Every camper's list will be different based on what outdoor activities you like to do and how luxurious you'd like your setup. 
2. Practice Setting Up Your Tent At Home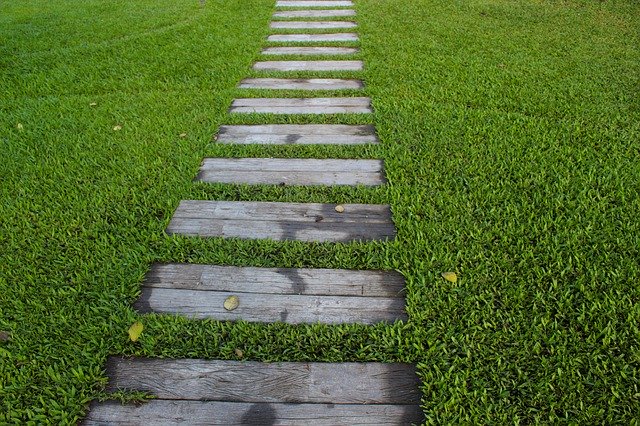 Whether you're new to camping or the proud owner of a new tent, practicing setting up your tent a couple of times in the backyard or living room can prevent unnecessary frustration once you get to the camp.
Sure, the box may say it only takes five minutes to set up, but if there are only a few moments of daylight left or it's super windy and rain is threatening, you won't want to waste time fussing with tent poles and reading setup directions with a flashlight.
It's also a good idea to set up your tent before your first camping trip each season to check for wear, tear and any missing stakes or poles. The worst is putting up your tent at camp and realizing an animal chewed through the netting while it was stored in the garage all winter. You'll also want to test out your camp stove, water filtration system, flashlights and other similar items because they're much easier to remedy at home than at camp. 
3. Rent Camping Gear Before You Buy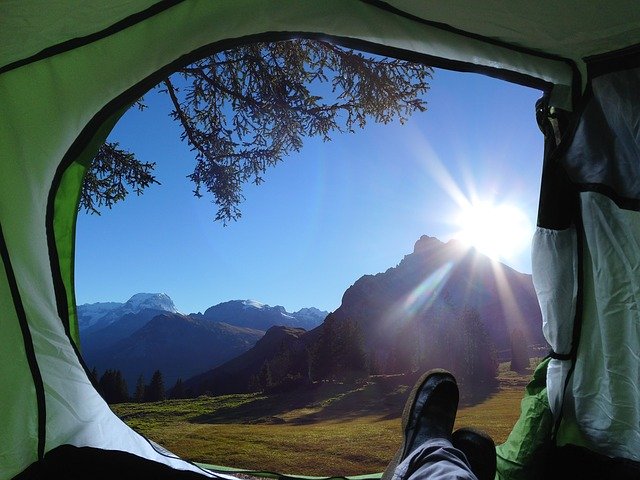 Getting into camping is a huge investment so why not rent before you buy to make sure you even like it. Renting a tent is way cheaper than buying one and it can help you decide what type of tent you'll want if you decide to purchase one in the future.
READ MORE: Must Have Camping Gear 
Outdoor retailers often rent camping packages which may include tents, sleeping pads, sleeping bags, and cooking supplies or you can rent only what you need including items such as camp stoves, solar chargers, bear-proof cans and more. 
4. Plan Meals Ahead of Time
If you're new to camping, plan meals ahead of time and keep things simple. Choose easy recipes with few ingredients and do much of your prep at home. When planning your menu, know what type of cooking methods you'll have available. Are you bringing a camp stove or will you be relying on campfires for cooking? Grocery stores are often a long way from campgrounds so you'll want to make sure you have everything on hand to make your meals. 
GUIDE: How To Cook While Camping 
Consider easy breakfasts with no cooking required like cereals, muffins or yogurt parfaits and simple sandwiches for lunch. Pasta, ramen, rice and couscous dishes, and even BBQ are easy options for dinner. With experience, you can begin to experiment with more elaborate campfire meals.
5. Don't Wait Until Dark to Find a Campsite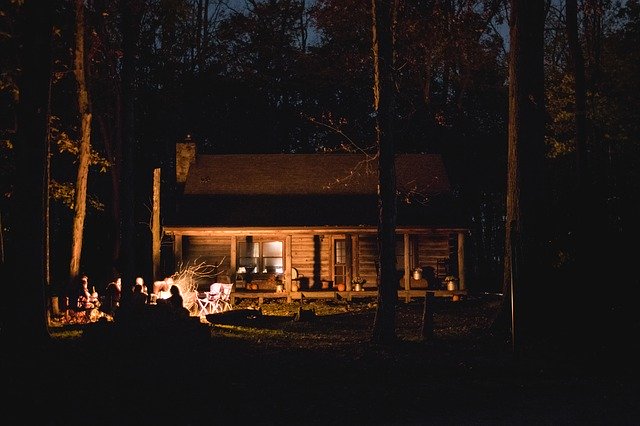 Although it can't always be helped, try to arrive at camp as early in the day as you can. Not only will you have a better choice of campsites, but you'll be able to get your camp set up without rushing and have the evening to enjoy cooking and campfire time. Unless you're a pro at setting up your tent, setting up a tent in the dark can be a giant pain. Headlamps attract bugs and you may wind up with a ton inside your tent. 
If you know you won't arrive at camp until dark, make sure you have everything you're going to need readily available including a headlamp, tent, sleeping bags, pads, toiletries and cooking supplies if you need to make dinner after you've arrived.
To keep bugs out of your face and out of the tent, use your headlamps redlight function or keep it off until you've got all the doors zipped.  
6. Stay Close to Home on Your First Camping Trip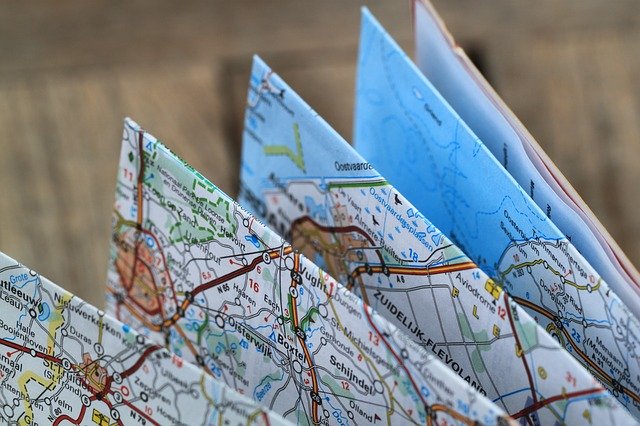 For your first camping trip, planning a trip close to home isn't a bad idea, especially if you're camping with kids. Staying at a local campground gives you the chance to dial in all your gear before you head cross-country on an epic camping trip. It will also give you great information on other items you'll need or can go without. Staying close to home also gives you the option to bail if your tent is not as waterproof as claimed or you quickly realize you're not cut out to be a camper.  
7. Be Prepared for All Kinds of Weather No Matter the Forecast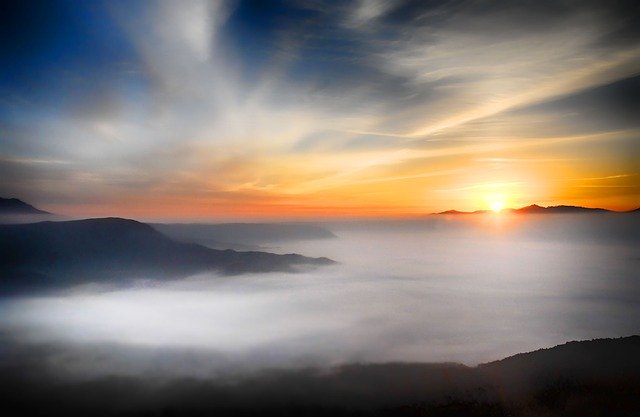 Even if the forecast shows nothing but sunny skies, always be prepared for rain, just in case. Put your tent up on higher ground to avoid water from pooling in if a storm blows in. Orienting doors away from the wind can also prevent rain from getting in.
Always pack rain jackets, a few inexpensive ponchos and extra tarps. Tarps can be rigged up to make a rain shelter and can provide additional protection under the floor of the tent.  
8. Leave the Campsite As You Found It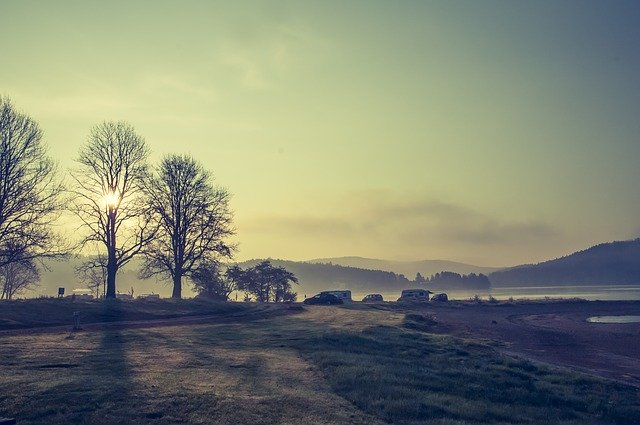 Out of respect for other campers and the beautiful outdoors, always make sure to leave the campsite as you found it, if not better. This means packing out all your trash and even cleaning up trash left by other campers and making sure your campfire is dead out before you leave.
Always do a once over before you leave your campsite to make sure you haven't left any of your gear or trash behind.  Familiarize yourself with the Seven Principles of Leave No Trace to minimize your impact and leave a clean campsite for the next visitor.
The biggest camping tip is to keep things simple and don't overpack. What camping tips can you share after your first outdoor adventure? 
Pin it!