Whether you're headed out on a camping road trip or into the backcountry, solo camping can be intimidating the first time you go. However, with proper planning and camping experience, you too can feel prepared to head out by yourself.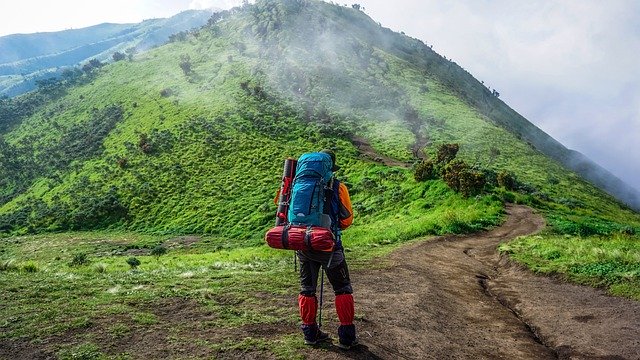 Having the freedom to go camping alone opens so many more doors for you. You're no longer tied to finding friends who want to camp or backpack. You can do things on your schedule and not have to worry about how everyone else feels or wants to do next. 
If you don't have much experience camping at all, it's best to go with people who have gone before. That way you can learn some of the tricks of the trade before heading out by yourself. You will feel much more comfortable heading out by yourself after having done it once already.
Let's look at some tips that will make solo camping both easier and safer for yourself.
Make Sure Someone Knows Where You Are
Before you head out, make sure you have an emergency contact that knows where you are going to be and for how long. Establish a time with your emergency contact of when you will be back at the campground.
When you arrive back to cell service or are on your way home from camping, check-in with your emergency contact so that they know you are okay and won't worry. This way, if something were to happen to you out there, someone could direct search and rescue to look in the right area. In other words, always maintain contact throughout your trip with your emergency contact. 
Have A Solo Camping Plan
Before you head out, have a plan in place of where you will be camping. This does not have to be an exact plan but should cover multiple options for camping and activities you will do. If you're headed out solo backpacking, you don't necessarily know the exact places you will camp.
Instead, plan out the route you will take and mark out a few possible camp spots on the way.
Also, know what trails you will take and how far you can realistically hike each day. It is better to overestimate how long your trip will be than to take longer than expected and run out of food or water. Fail to plan and you plan to fail.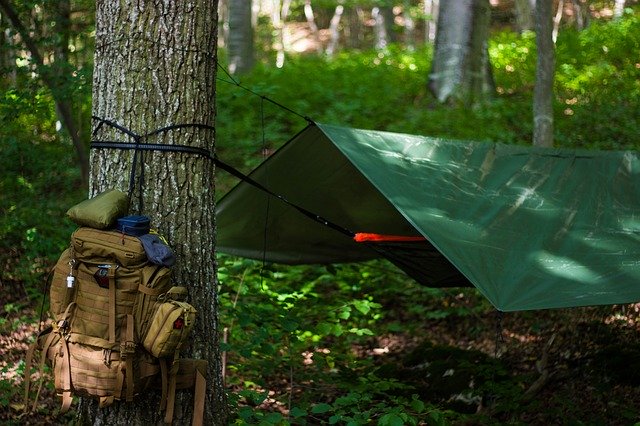 3. Check Your Solo Camping Skills
Before heading out solo camping, check your skills. You'll want to be comfortable with the basics on your own before you test those skills on your first solo camping trip.
Make sure you know how to pitch a tent, build a fire, clean water, establish camp, encounter wildlife, read the weather, navigate the outdoors and deal with minor injuries.
READ MORE: 10 Camping Safety Tips
If you are confident doing all of these things by yourself, then you will be fine solo camping. If not, get out and practice your skills before heading out.
4. Learn To Relax
When solo camping, your mind and senses will be much more alert than normal. It's okay to not get much sleep the first night or two. Learning to relax while solo camping is part of the process. You need to learn that you don't need to worry any more than when you camp with others.
If you're prepared and have camping experience you will learn to relax your mind and enjoy the experience. Give yourself some time to get to this point and don't expect it to come naturally right away.
5. Emergency Device
If you know you won't have cell service where you are going and have access to an emergency device you should bring one. Devices like the SPOT or inReach can send messages via satellite to check-in.
These devices can be expensive and may not always be necessary. Usually, a cell phone works well to check in daily, even if you have to hike to the top of the ridge to do so. Whatever you do, have a plan in place with your contact person.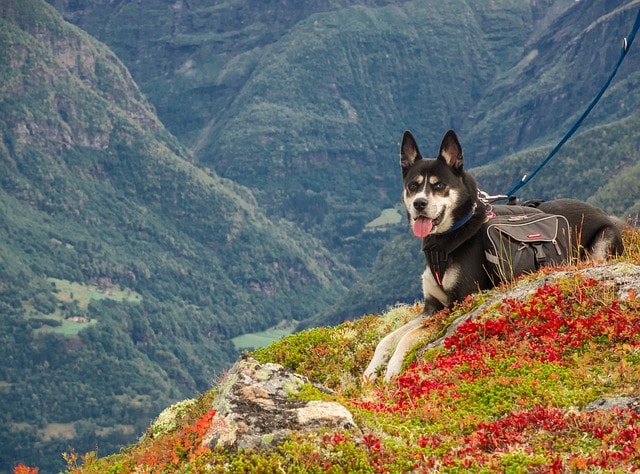 6. Something To Do
You're going to be out by yourself, bring something to do. This could be a book, fishing rod, bird watching binoculars, etc. You will have a lot of time to yourself so think about how you want to fill it. This is your time to relax and do you. If you have a dog, they could make a great companion during your solo camping trip.
7. Murphy's Law of Solo Camping
Always remember that Murphy's law is in play here. Murphy's law is anything that can go wrong will go wrong. You want to plan and be prepared for anything that could go wrong. Not everything is going to go perfectly and that is okay. If you are prepared to handle these experiences, you will be okay. Sometimes these experiences can make the best stories to tell your friends and family the next time you get together.
8. Have fun
Most importantly, you should have fun. If you don't have fun while solo camping, then maybe it's not for you and that's okay. Understand your limits and make the most of your experience!
Pin it!