Free camping is the best, but being able to find camping spots at no charge is getting more and more difficult. It is understandable why more places are enforcing paid camping as more people are heading out to camp and RV.
Being able to find a good place for free camping is considered an impressive skill nowadays. 
Easy Ways To Find Free Camping 
One of the main reasons free camping is difficult to come by is because it's not posted online, anywhere. Usually, you hear about these places via word of mouth, map reading and navigational skills or pure simple luck. However, most people are not quick to give away their free spots since they want to save them for themselves. Typically, you're on your own when it comes to finding free camping spots. 
Free Camping on Public Land
You can camp anywhere for free on public land as long as the area is not posted as "no camping" and you are at least 100 feet off of the main road. To find free camping, look at a map that details where the public and private land boundaries are.
While Google Maps is not the greatest resource for public land boundaries, there are a few other resources.
OnX Hunt and The Dyrt are good smartphone applications for your phone that will tell you where the public land boundaries and campsites are.
Another good resource is the Forest Service or Bureau of Land Management (BLM) offices. They will be able to help you out with maps, public land boundaries and possibly point out some good places to camp. 
Keep in mind that free camping typically does not include a bathroom or dumpster. You will need to have a bathroom plan before heading out. A portable bucket toilet allows you to easily pack out all of your waste and can be purchased for as little as $20.
Additionally, you'll have to pack out all your trash with you when camping for free. Make sure to follow the "leave no trace" principles and leave areas better than you found them.
So you have your maps, the car is packed and you are ready to hit the road. As you head out into public land, start to look for less established dirt or two-track roads just off the main roads.  Unless you have a four-wheel-drive vehicle you feel confident in, it is sometimes a good idea to scout roads before heading down them. Usually, there are pull-out areas and semi-established camping areas down these roads. 
Free Camping/Overnighting Off The Interstate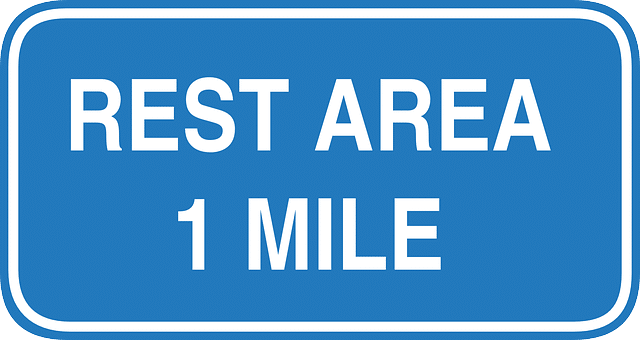 If you're not tied to sleeping in a tent, then even more options begin to open up for you. If you can sleep in the back of your SUV, a van or RV, then anywhere that allows overnight parking should work out for you.
Cracker Barrel allows free overnight parking and even has dedicated parking spots for RV and travel trailers. They also have a smartphone app that shows your locations. 
Places like Walmart that are open 24 hours allow you to sleep in the parking lot. While this may not be the most scenic camping place, it is free and you have access to a bathroom 24 hours a day.
READ MORE: 10 Camping Safety Tips
Another good option for a free place to sleep on a road trip is highway rest areas, 24-hour travel centers, or truck stops. Check the state's local rules and regulations before sleeping at a rest area, so are more lenient than others.
If taking the Cracker Barrel or Walmart route, it's always good to call ahead and ask the manager on duty if their store allows overnighting and if spots are still available. 
Look For Posted Signs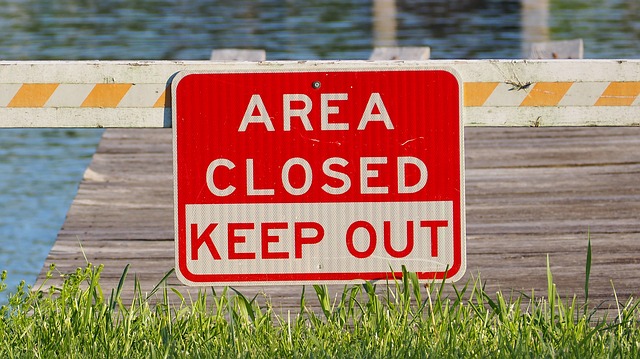 The number one thing to watch out for when looking for free camping is private land and areas with "no camping" or "keep out" signs posted.
It is never okay to poach these areas, especially private land. The last thing you want is to wake up to an angry landowner questioning why you are camping on their land. 
Start Your Free Camping Search Early
It is also a good idea to start looking for free camping spots earlier in the day. As the sun sets, it becomes harder and frustrating to find less established two-track roads.
In some cases, you may be driving around for a while until you find a good free place to camp. Since there isn't a directory to find these places, you will be looking around until you find something good. 
Patience is a Virtue 
Have patience when looking for a free campsite. Drive slowly so that you have time to look out for open pullouts to camp in. If you're driving too fast, you're probably going to pass by some good opportunities. 
Being comfortable finding and choosing a free campsite comes with time and experience. The more you go looking for good free camping spots, the better you become and the easier those spots are to find.
Pin it!