Tucked into the southwestern corner of Colorado, the San Juan Mountains offer some of the most stunning and varied scenery in the Rocky Mountains. Spanning the Continental Divide, the San Juans are made up of dozens of vividly-colored volcanic peaks with fourteen of the peaks above 14,000 feet. The range is home to gorgeous turquoise alpine lakes, waterfalls, and numerous streams including the headwaters of the Rio Grande and the San Juan River.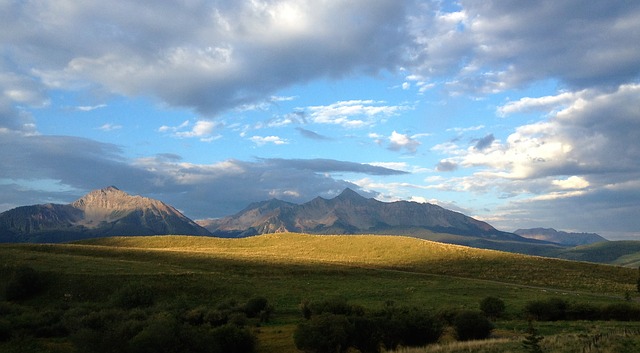 Gold and silver were discovered here in the 1870s and several small communities literally sprung up overnight in the San Juans. The area has a very colorful mining history and today, you can visit ghost towns and old mining buildings, wander down old mining trails, visit one of the area's numerous mining museums, and even go underground and tour a once profitable gold mine.  
Much of the land in and around the San Juans is designated national forest, which includes several public campgrounds and plenty of open space for dispersed and backcountry camping. There are also plenty of RV parks and private campgrounds to choose from if you'd rather be close to town and enjoy some amenities.  
Make Campground Reservations in Advance
The major towns in the San Juan Mountains are Telluride, Silverton and Ouray. Durango and Dolores to the south, Ridgeway to the north, and Lake City to the east can also serve as basecamps for adventures into the San Juans. Campsites can be difficult to come by on most weekends during the summer and early fall, especially on holiday weekends, so book campground reservations as soon as you know your travel dates.
There are several full-service RV parks in Ouray and Silverton and the only option in Telluride is the Telluride Town Park Campground, a cozy camp spot right in town suitable for tents and small RVs.   
Read More: 8 Best Tips for Wilderness Camping

Look for National Forest Campsites Early in the Day
There are only a handful of developed national forest campgrounds in the heart of the San Juans and they are extremely popular. The campgrounds are almost always full on weekdays and weekends throughout the summer months, so you'll want to arrive early in the day for your best chance of getting a spot. All the campgrounds listed are at high elevation (8,400 feet or higher) so be prepared for cool nights.   
South Mineral Fork Campground
The South Mineral Fork Campground is about seven miles west of Silverton and offers 26 well-spaced sites with vault toilets, drinking water and trash services. All sites are first-come, first-served. The incredibly popular and highly strenuous trail to Ice Lakes Basin starts from the parking area north of the campground and is arguably one of Colorado's most scenic hikes. The trail leads to several brilliant blue lakes and the meadows are filled with a stunning array of wildflowers in late July and early August.   
Amphitheatre Campground
This 35-site campground is built into the side of a mountain above Ouray, Colorado. Campsites are small and best-suited for tents and small trailers (RVs under 35 feet in length). About half the sites are available on a first-come, first-served basis, the others are reservable up to six months in advance. The Amphitheatre Campground is named for the small natural amphitheater it occupies and provides easy access to the town of Ouray and the Ouray Perimeter Trail, a 4.2-mile loop trail that circumnavigates the town of Ouray and passes by many of the town's most interesting sights. 

Little Molas Lake
This national forest campground is situated right along the Colorado Trail (the 486-mile trail that traverses the Rockies from Denver to Durango) eight miles south of Silverton. There are ten first-come, first-served campsites and only five can accommodate small RVs. Facilities are rather primitive and there is no drinking water or trash service available. There's also another campground nearby called Molas Lake Park and Campground, which is privately operated and reservations are available.   
Read More: 8 Tips and Tricks on Camping for Beginners
Endless Dispersed Camping Options Are Available If You Have 4×4 
Much of the public land around the San Juan Mountains is available for dispersed camping, meaning camping in national forest land outside of a designated campground. These sites typically have no facilities such as picnic tables or trash services, but some areas may have fire pits and toilets.
There are several large dispersed camping areas suitable for RVs along Forest Service Road 585 outside of Silverton and near Ironton off Highway 550. There's also a nice dispersed camping area along Cunningham Creek on Country Road 4 just eight miles southeast of Silverton.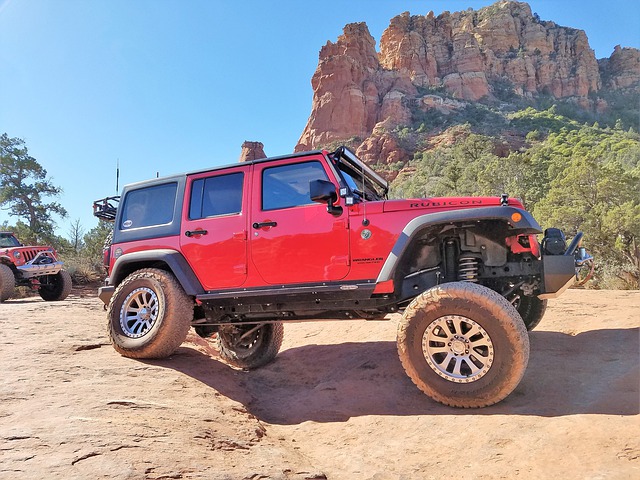 If you have a high-clearance 4×4 vehicle, you'll find endless dispersed camping options along the 65-mile Alpine Loop Scenic and Historic Byway, which connects the towns of Silverton and Ouray with Lake City. The loop winds through spectacular mountain scenery while passing by several old mining areas, ghost towns and natural wonders. Several side routes split off from the main loop offering plenty of opportunities for finding campsites away from other campers.      
Dispersed camping comes with a few extra responsibilities and skills such as carrying out all of your trash and disposing of human waster property and it is your responsibility for knowing the rules and regulations. Driving off-road to find a camp spot is always prohibited and only use sites that look like they've been used before. Follow all posted instructions and check to make sure fires are allowed in the area you'll be traveling.   

Head into the Backcountry for a Night 
For a truly memorable experience, load up your backpack and spend a night in San Juan's backcountry. Ice Lakes Basin, Blue Lakes, Highland Mary Lakes, and anywhere along the Colorado Trail are popular backpacking spots. Another fun option is to take the Durango and Silverton Narrow Gauge Railroad and get dropped off in the Weminuche Wilderness for a night out in the wild. There are several backcountry outfitter shops in Ouray, Telluride, and Durango to pick up any last-minute backpacking needs. 
Stay in a Lookout Tower
If you want a night off from camping, but still want to enjoy an evening close to nature there are several creative lodging options in the San Juan Mountains. One of the most popular is the Jersey Jim Lookout Tower, which was used as a U.S. Forest Service fire lookout from the 1940s through the 1970s. The tower was renovated in the early 1990s and can be rented for one and two night stays from late May through mid-October. 
Pin it for later!