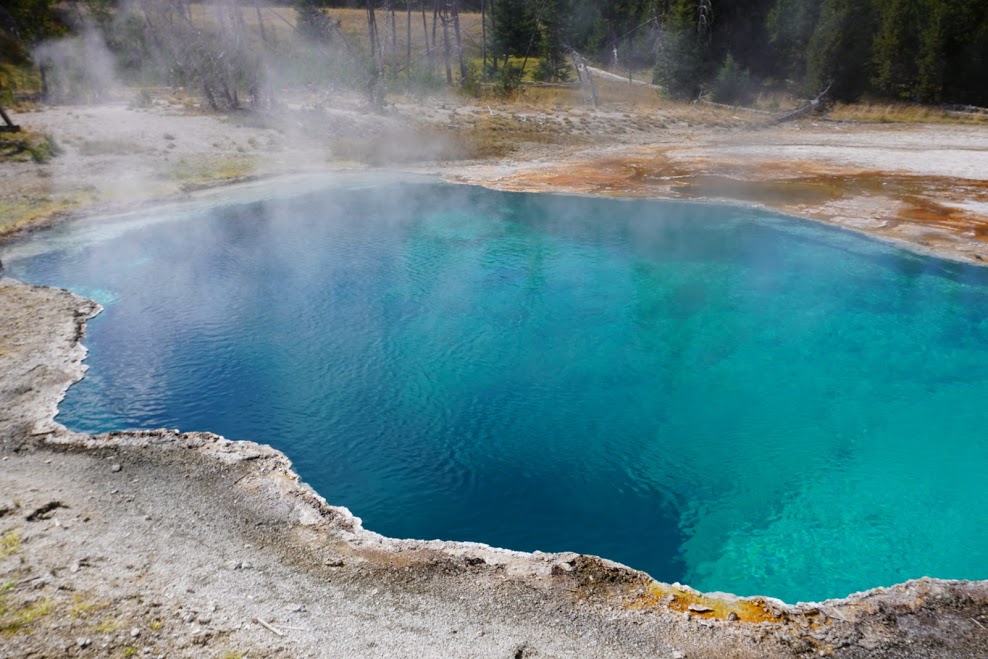 If you're making the drive to Yellowstone from Glacier National Park, why not take your time and visit a few other sights along the way.
Whether you have a few extra days or you're just looking for a place to stop and stretch your legs on the seven-plus hour long journey. You'll find plenty of interesting historic towns, geological wonders, and gorgeous scenery to explore between the two national parks.
Everything from earthquake-ravaged hillsides and impeccably restored gold-rush era towns to beautifully carved caverns and grasslands teeming with bison, here are some of our favorite side trips when traveling between Yellowstone and Glacier National Park.
Quake Lake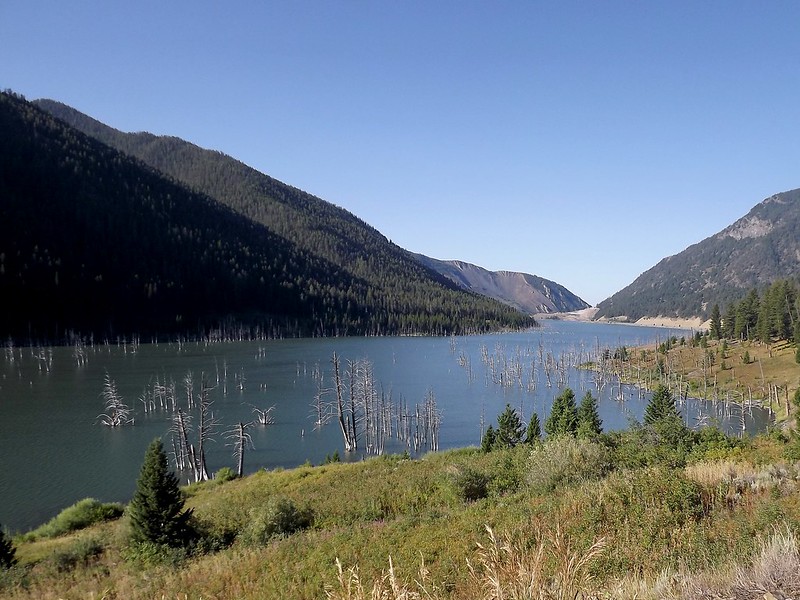 In 1959, a 7.3 magnitude earthquake hit near Yellowstone causing a huge landslide that blocked the flow of the Madison River and formed a new lake, which was later named Quake Lake.
Known as the Hebgen Lake Earthquake, it was the second-largest earthquake to ever occur in the continental U.S. at its time. Twenty-eight people lost their lives in the landslide and many of its effects on the landscape can still be seen today. 
The Earthquake Lake Visitor Center is located 30 minutes northwest of West Yellowstone, Montana. There you'll be able to see where the mountain collapsed and the new lake was formed, a monument dedicated to the individuals who lost their lives, as well as, interpretive displays about the earthquake. It's a perfect stop on your drive to Yellowstone.

Virginia City, Montana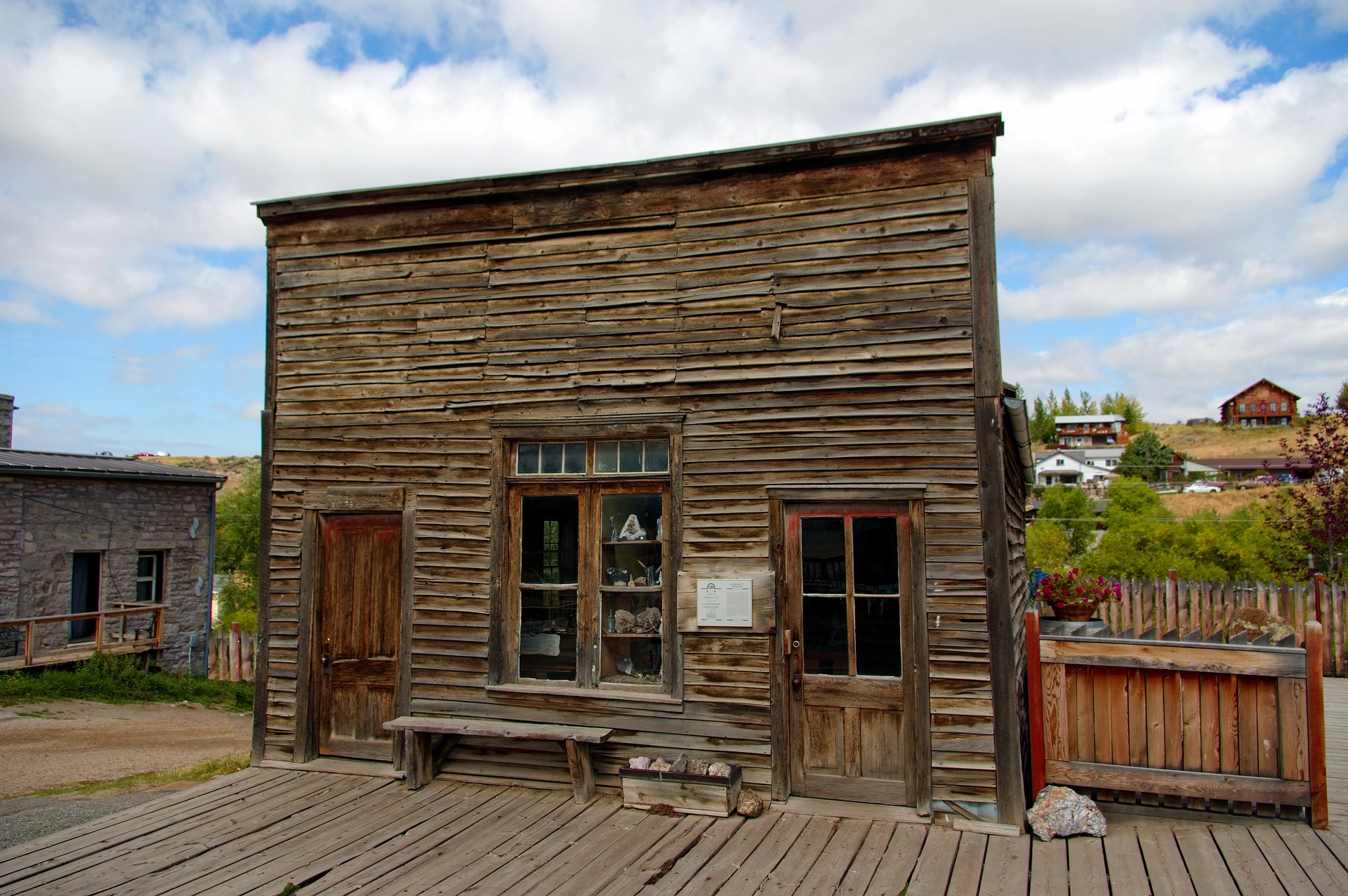 When Gold was discovered in Virginia City in 1863 within weeks thousands of prospectors rushed to this southwestern Montana town in hopes of striking it rich. At its peak, Virginia City served as the capital city of the Montana Territory. However, once the gold ran out prospectors abandoned the area.
In the 1950s, this ghost town had a bit of revival when a local couple began buying up the old buildings and properties with the goal of preserving them for historic value. Today, Virginia City is one of the best-preserved gold mining towns in the west and a National Historic Landmark.
Visitors can go on a horseback tour of the town, pan for gold, catch a vaudeville-style performance at the Virginia City Opera House, and sample Montana brews at the Bale of Hay Saloon, Montana's oldest watering hole.  
Read More: Guide: Yellowstone National Park Camping Tips
Missouri Headwaters State Park
A little over an hour north of Virginia City on the drive to Yellowstone you'll find a Montana state park that marks the beginning of the Missouri River. Here the Jefferson, Madison and Gallatin rivers unite to form the Missouri River.
Camping, hiking, fishing, and paddling are popular activities in the park and interpretive displays note the significance of the spot to area tribes and the Lewis and Clark expedition. 
Lewis and Clark Caverns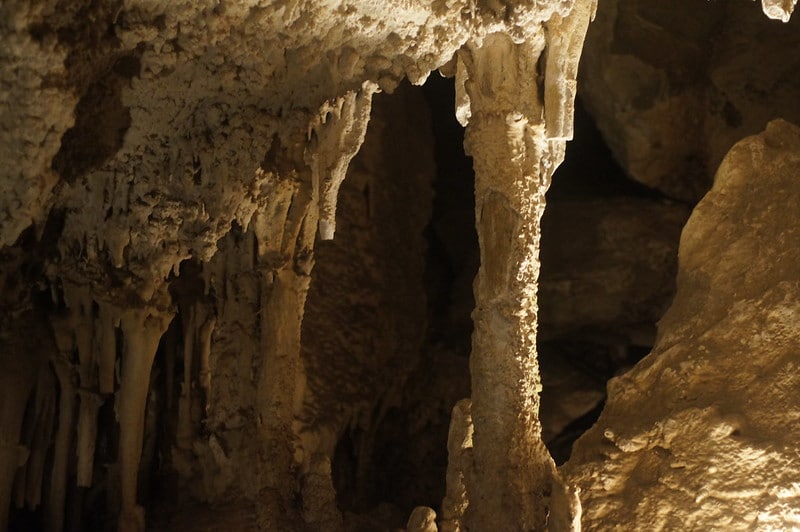 Lewis and Clark Caverns State Park is one of Montana's most visited and best-known parks. It's only 25 minutes from Missouri Headwaters State Park and two hours north of West Yellowstone. Here you'll find one of the most remarkable limestone caverns in the west.
Adorned with stalactites, stalagmites, columns, and other intricately carved formations, the Lewis and Clark Caverns is a definite must-see when traveling between Yellowstone and Glacier National Park. 
The only way the caves can be explored is with a guided tour. Tours are offered daily from May through September and tickets are available at the visitors center.
Special candlelight tours are also offered during the month of December. The park also offers hiking and mountain biking trails, camping, cabin rentals, and two visitors centers with a small museum, interpretive displays, and nature programs. 
Gates of the Mountains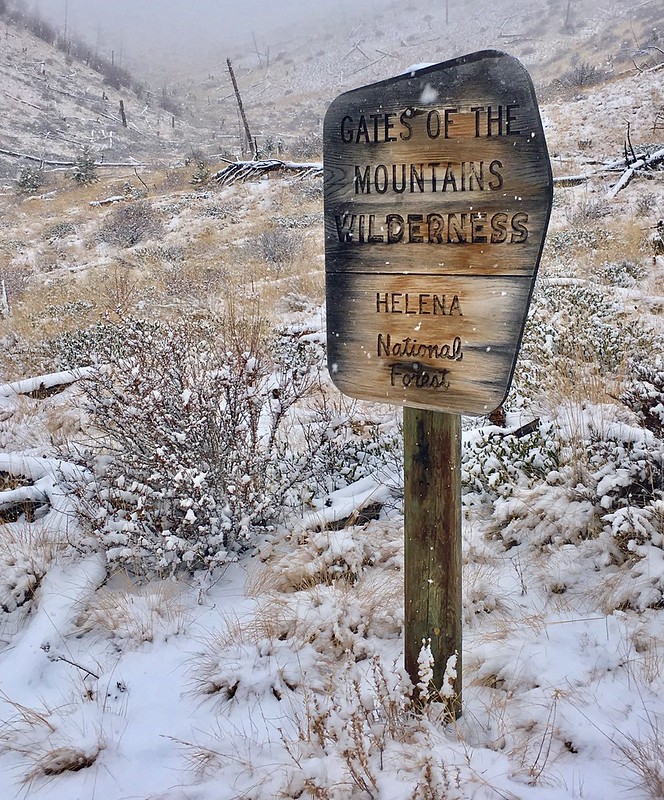 Located about halfway between Yellowstone and Glacier national parks, the Gates of the Mountains Wilderness is a wild and wonderful natural area only accessible by foot or boat. When the Lewis and Clark expedition passed by the area in July of 1805, Lewis remarked about how the towering cliffs surrounding the Missouri River resembled gates, so they named the area the "gates of the mountains."
Today, most visitors explore the Gates of the Mountain on a boat tour. Open-air boats cruise down the Missouri River passing rugged rock formations, ancient pictographs, and the site of a horrific forest fire that killed 13 smokejumpers and was the inspiration for Norman Maclean's book Young Men and Fire. There are also over 50 miles of hiking trails that weave through the wilderness accessible by numerous area trailheads.
Read More: 10 Reasons and Benefits of State Park Camping
Drive to Yellowstone Pit Stop: Downtown Missoula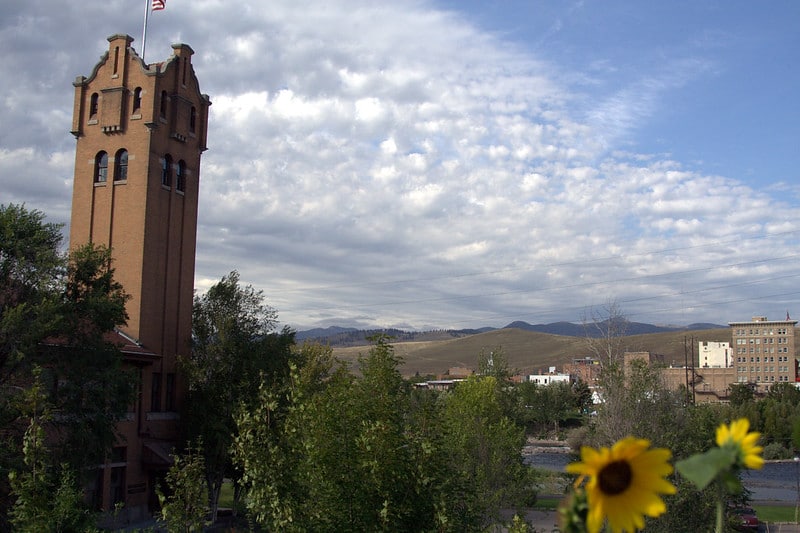 If you're craving a good meal or a little shopping time after spending a few days out in the wild, swing by the town of Missoula, Montana for a little urban fun.
Home to the University of Montana, Missoula has a bit of a college town vibe and its historic downtown is packed with craft breweries, boutique shops, and cultural attractions such as the Montana Museum of Art and Culture and the Historical Museum at Fort Missoula.  Missoula makes a perfect pit stop on the drive to Yellowstone.

National Bison Range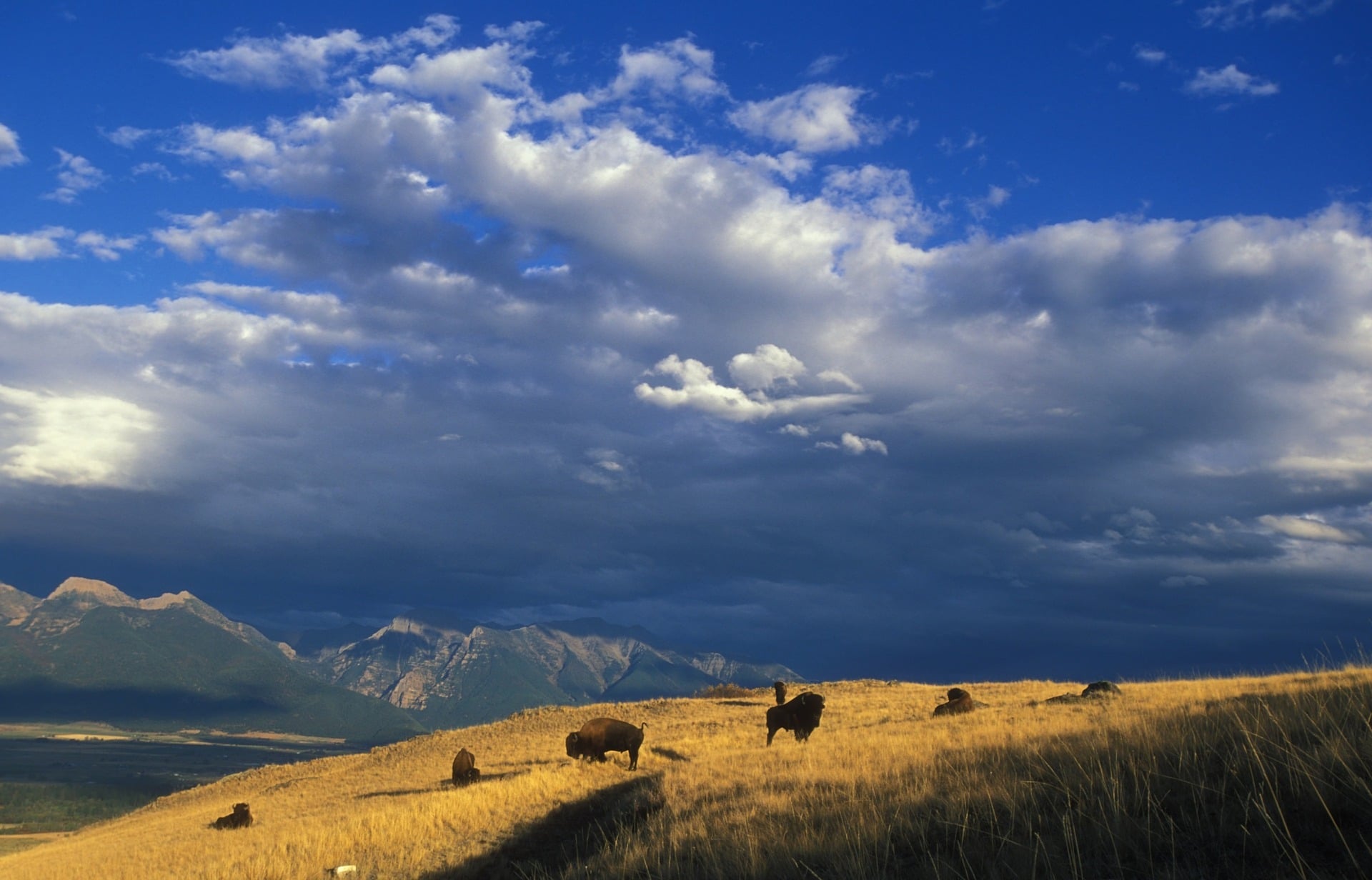 The National Bison Range is a National Wildlife Refuge located an hour south of Missoula and two hours from West Glacier. The sanctuary was established in 1908 to provide a protected habitat for bison and to create a center for bison research.
When Europeans first began moving westward in the 1700s, there was an estimated 30 to 60 million bison living in America, but by the early 1900s, there were barely 1,000 bison left. 
Visitors can learn about the history of bison in North America at the visitor center and then take the scenic drive to the bison viewing areas. Currently, the range maintains a herd of 250-300 bison. The refuge is open year-round, with May being the best month to see newly born calves.
Flathead Lake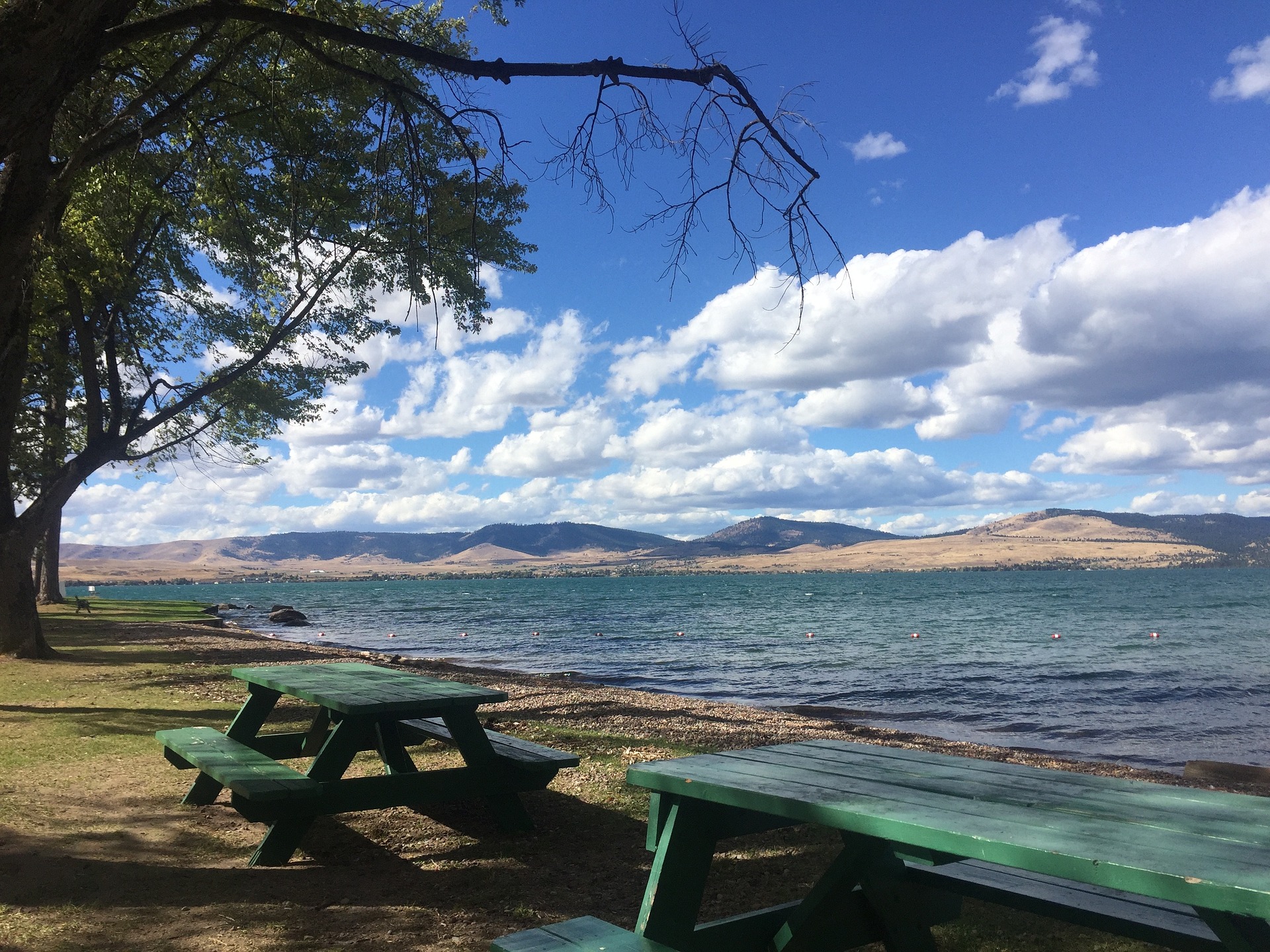 Flathead Lake is a massive natural lake only 30 miles south of Glacier National Park's west entrance with countless camping, boating, hiking and fishing opportunities. The lake is 30 miles long and nearly 15 miles wide in spots making it the largest natural freshwater lake west of the Continental Divide.
The lake boasts 185 miles of shoreline and several islands to explore, including Wild Horse Island which is a fantastic spot for viewing bighorn sheep.
Scenic highways parallel both sides of the lake and six Montana state parks offer plenty of spots to camp. There are also several private resorts and marinas that offer boat, kayak, and paddleboard rentals, as well as several outdoor outfitters that offer guided fly fishing trips on the lake's tributaries. Flathead Lake is a highlight for many on the drive to Yellowstone.

Pin it for later!