Death Valley is one of the wildest landscapes in America. Not only is Death Valley National Park home to the hottest, driest, and lowest spot in all of North America, but it's an incredibly diverse landscape where badlands, canyons, sand dunes, salt flats, and mountains all collide.
Death Valley's reputation for being a harsh and inhospitable place is no joke, but with a little preparation this unearthly landscape is fascinating to explore. As long as you come prepared with enough fuel, food and water, and some protection against the elements, you should have no problem enjoying a safe and memorable visit.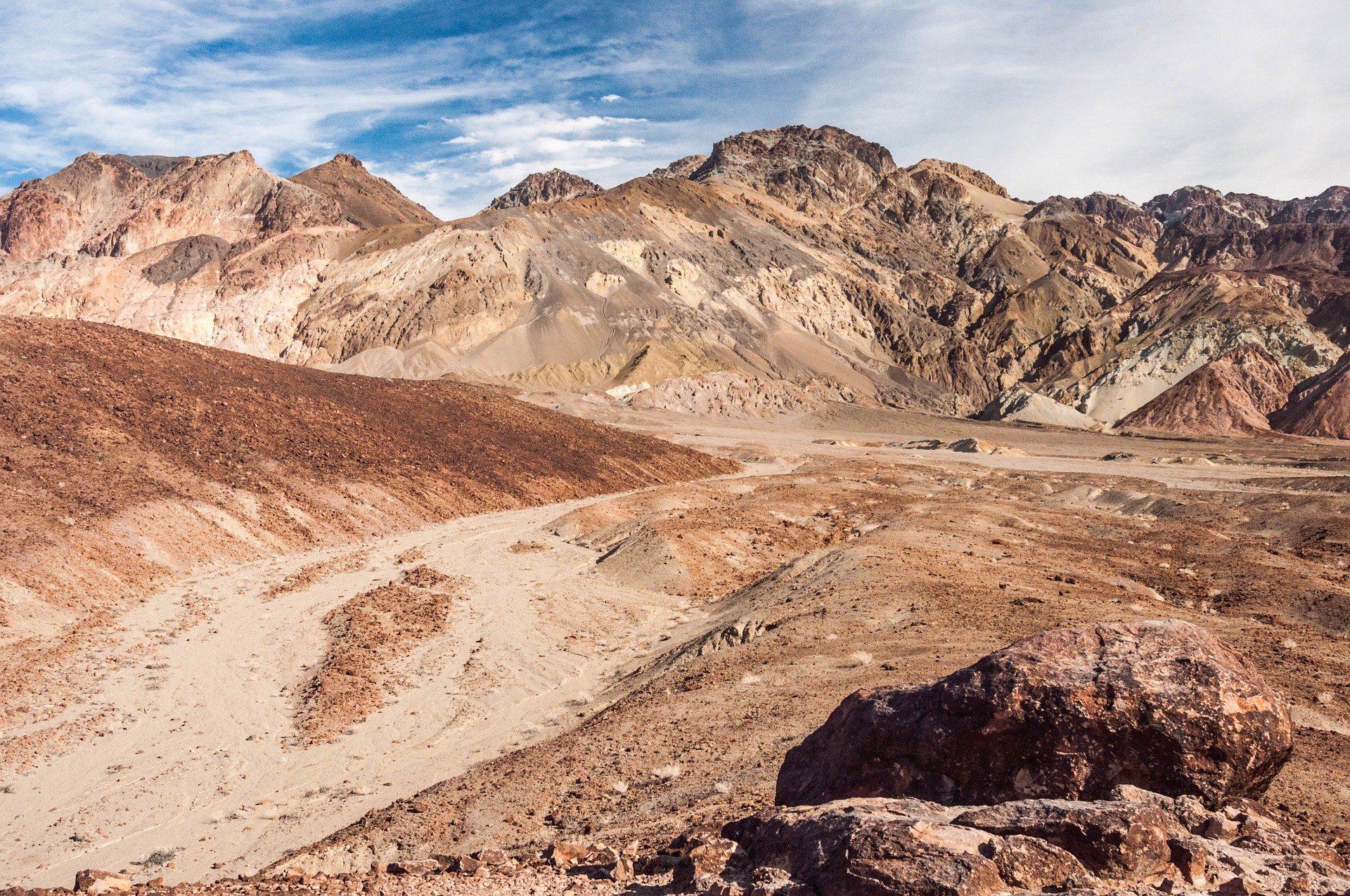 My best advice is to not take your visit too casually, unless you're visiting during the winter months when daytime high temperatures do not pose a threat. Here are some things to consider when planning your trip to Death Valley National Park.   
Have a Plan — Death Valley is Huge!
Death Valley National Park is the largest national park outside of Alaska. Nearly 1,000 miles of paved and unpaved roads lead visitors to famous landmarks such as Badwater Basin and Zabriskie Point to more remote locales like Eureka Dunes and The Racetrack. Dozens of maintained hiking trails weave through some of the park's most fascinating natural features, and unlimited opportunities for backcountry travel exist.
If you only have one day, you'll want to choose your itinerary carefully. Travel time between attractions can be very far so if you can, choose a different entrance and exit route. You won't want to miss a visit to Badwater Basin — the lowest point in North American with a depth of 282 feet below sea level — and other must-see wonders like the Mesquite Flat Sand Dunes, Zabriskie Point, the Devil's Golf Course, and the Artist's Palette.  
Arrive Early in the Day For Your Choice of Campsite
Unlike other national parks, most sites in Death Valley are available first-come, first-served and you can almost always have your choice of campground if you arrive early in the day. Furnace Creek Campground is the only one that takes reservations, and reservations are available up to six months in advance.

From May through September, only the higher elevation campgrounds are open due to the extreme heat. Campgrounds may fill on most weekends throughout the summer, especially over holiday weekends.
During the summer months, you may want to skip camping altogether and stay at one of the four nicely air-conditioned lodges within the park. Panamint Springs Resort is the most affordable option and the Inn at Death Valley is by far the most luxurious. There's also affordable lodging in Beatty, Nevada, located about 25 minutes from the park entrance.
READ MORE: A First Timer's Guide To Yosemite National Park
Be Prepared for Extreme Weather Conditions
Death Valley is famous for being the hottest and driest place in all of North America, but heat isn't the only weather element to be prepared for. Late summer thunderstorms can cause flash floods and winds can be fierce especially in the spring. Avoid canyons if rain is threatening and be alert for water running across road dips.
Summer temperatures often reach 120°F and rarely fall below 90°F in the evening. A wide-brimmed hat, sunglasses, and sunscreen are essential when out under the Death Valley sun. Higher elevations will be cooler than the valley floor, and you may find snow in early spring and late fall.
During winter, average daily temperatures range from the high-60s to the mid-70s with overnight lows rarely dipping below freezing. No matter what time of year you visit, it's not a bad idea to always pack some warm clothing in case a freak storm occurs.  
Make Sure Your Vehicle is Ready for Dirt Road Travel
Death Valley National Park has more miles of roads than any other U.S. national park. Paved roads criss-cross throughout the park and provide access to many of the park's most well-known landmarks. But to really get a taste of how remote and wild this park is, you'll want to explore beyond the pavement.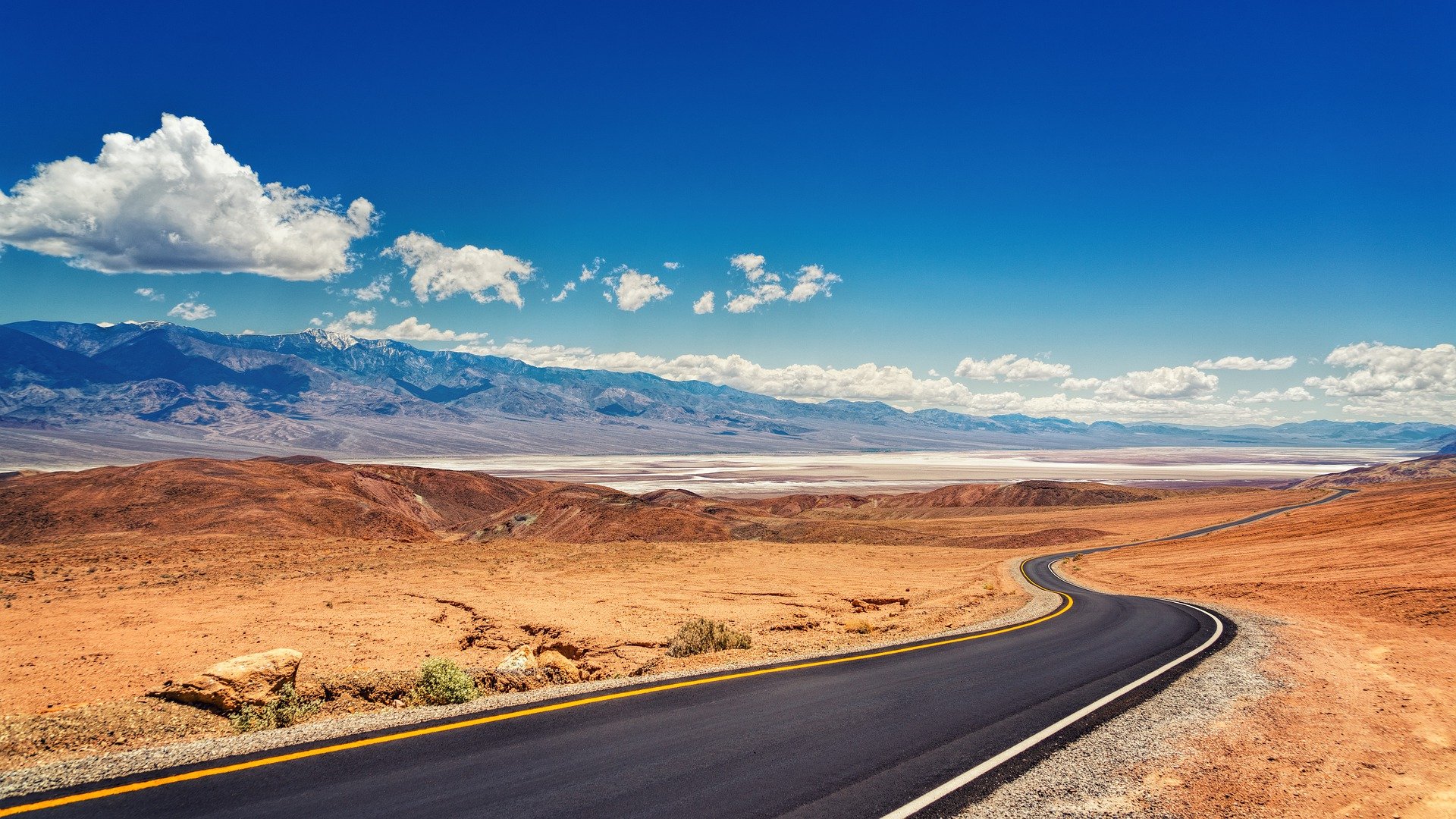 There's a wide variety of dirt roads to choose from and several can be safely navigated with a regular passenger car. Death Valley also has a huge network of rough and rocky dirt roads that can only be safely traveled with a high-clearance 4WD vehicle. If you find yourself drawn to the remote backcountry roads but don't have a suitable vehicle, there's a jeep rental place right across from the Furnace Creek Visitor Center, as well as guided jeep tours if you don't feel like driving yourself.
Start Your Day With a Full Tank of Gas
You'll want to make sure your fuel is topped off regardless if you're sticking to the pavement or hitting some wild and rocky backcountry roads. The park is huge and there are lots of empty space between sights. You don't want to take any chances, especially during the squelching hot summer months.
Always make sure to have extra water in your car and more food than you think you'll need. If you're venturing beyond the pavement, you'll want to make sure your car is in good working order and that you check your spare tire before heading out. Flats can definitely happen on the rocky 4×4 roads and you can't count on cell service in most of the park. GPS devices tend to be unreliable in the remote backcountry so always have paper maps on hand.
Don't Miss the Quirky Sights Outside the Park 
Some of my favorite Death Valley area sights are located just outside the park boundaries. The Amargosa Opera House is located in the tiny town of Death Valley Junction just outside the eastern entrance to the park. Marta Becket, a New York artist and dancer who was touring the country as part of a one-woman show, discovered the abandoned theatre while waiting for her tire to be fixed at a nearby gas station in the late 1960s and strangely fell in love with the place.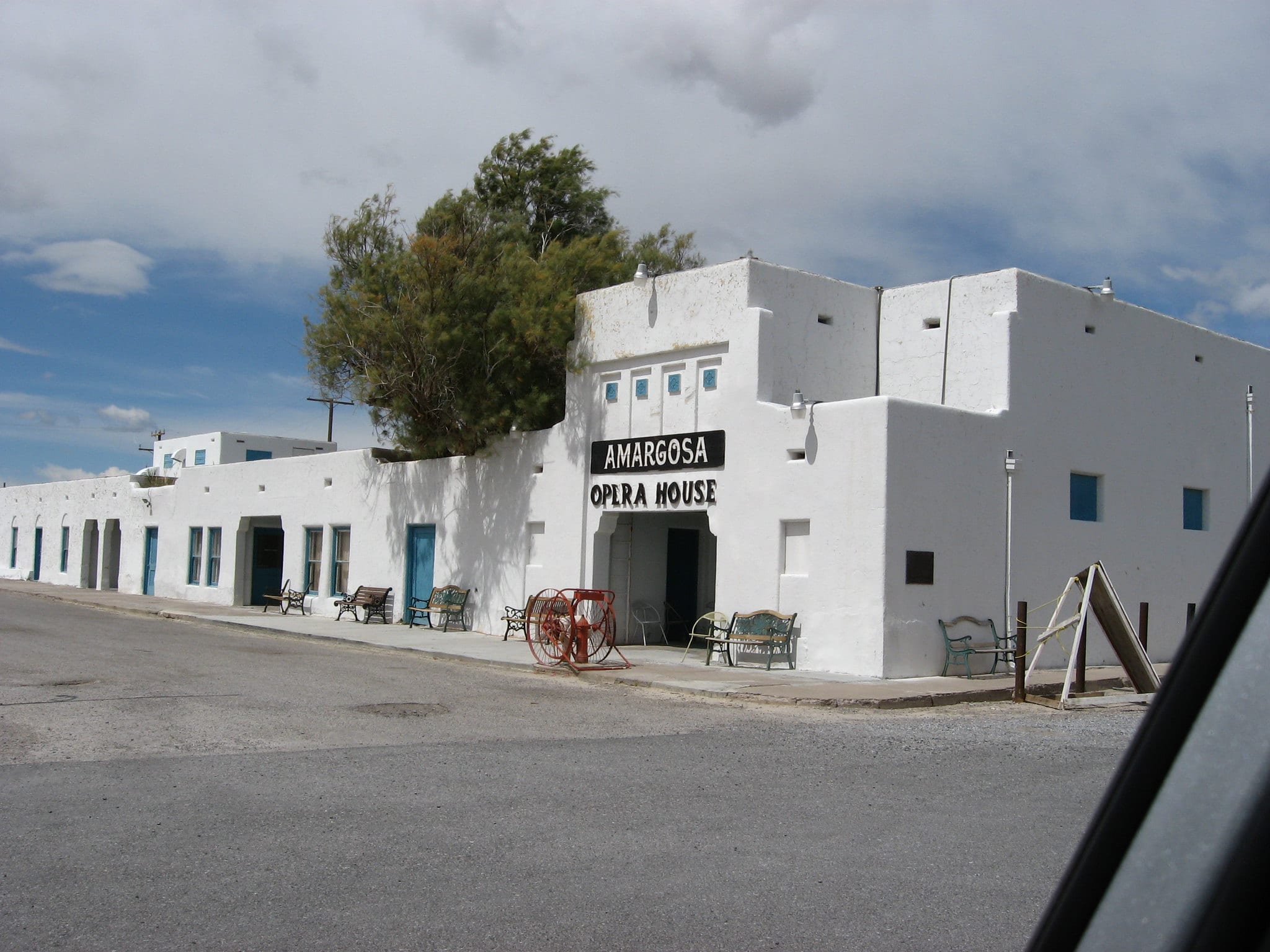 Becket spent years restoring the theatre, covering nearly every inch of it with elaborate murals, and then began performing her own shows, at first, with no audience before an article in Life Magazine propelled the theatre to international fame. Becket passed away in 2017, but you can still tour the opera house and catch a show inspired by Marta's legacy.
If you like ghost towns, Rhyolite is not to be missed. This well-preserved ghost town is located just outside Beatty, Nevada. There are also plenty of strange works of art strewn across the ghost town including a giant LEGO-like statue of a woman and an eerie rendition of The Last Supper with ghost-like figures that are fun to photograph.
READ MORE: How To Buy a U.S. National Parks Pass
Pin it for later!