Finding a campsite in Yosemite National Park can be a challenge, but scoring one will always be worth the effort. As one of America's most popular national parks, you can count on campsites filling quickly during the peak summer season.
With proper planning, some flexibility, and a bit of patience, chances are good you can still find a campsite in Yosemite despite the demand. Here are some tips for increasing your chance of scoring a prime camping spot in Yosemite.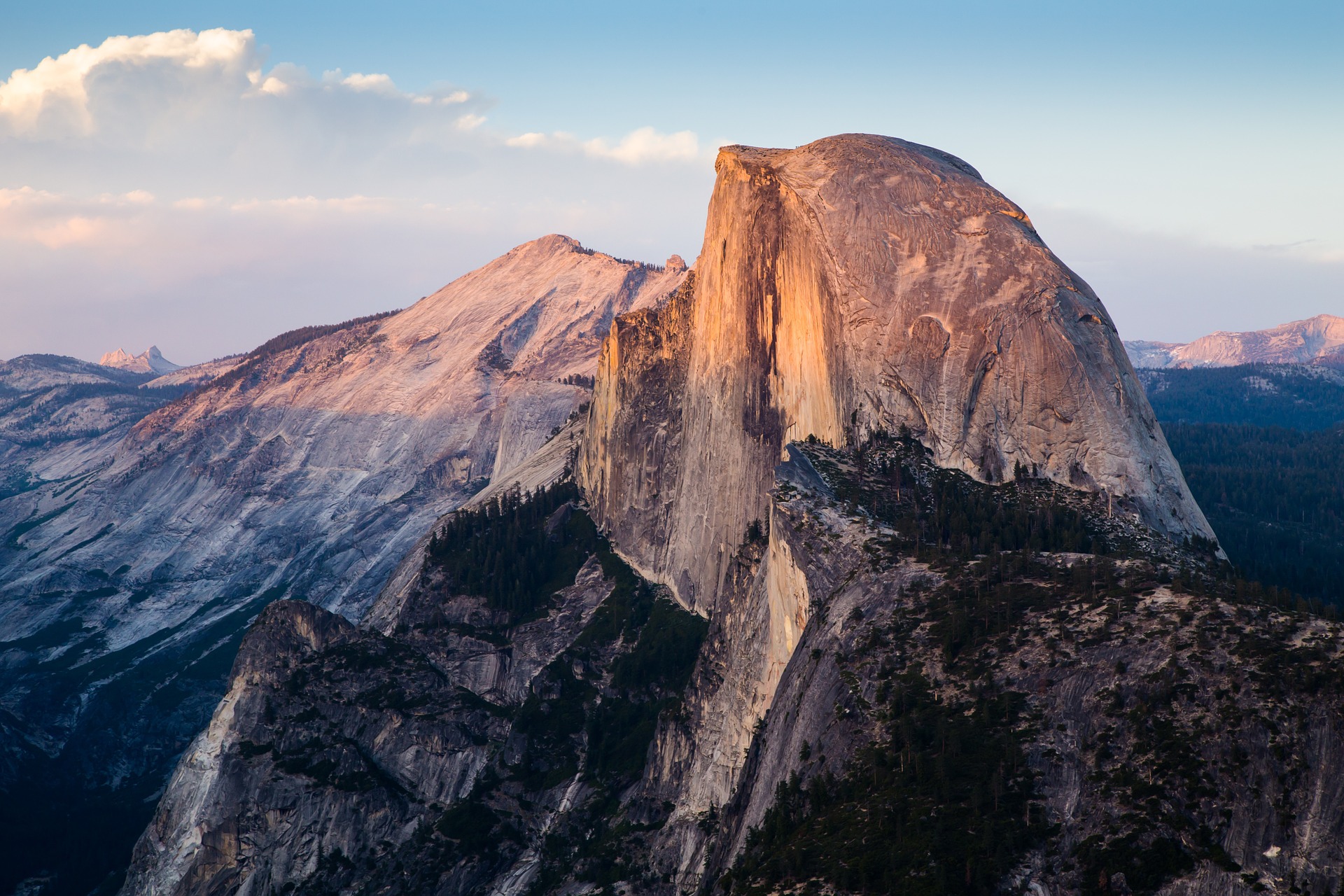 Set Your Alarm For The Moment Online Reservations Open
Campsite reservations for the months of May through September reliably fill within moments of being available. For the best — and really only — chance of reserving a spot in advance, you must be ready to submit the reservation form the moment it opens online.
Campground reservations are available in month-blocks, five months in advance, on the 15th of the month at 7 am Pacific Standard Time (PST). Set a calendar reminder, maybe even several, to make sure you're ready to submit your reservation request the moment the reservation website opens. Make sure to create an account in advance so you don't get hung up in the registration process. For the best chance of getting your preferred dates and campground, make sure you have as much of the reservation form completed as you can just before 7 am PST. 
Regularly Check For Campsite Cancellations
If you're anything like me, it can be hard to plan a week in advance let alone five months in advance, so thankfully there's still hope for scoring a reservation if you missed the reservation window or are planning a more spontaneous trip. People cancel reservations all the time, and if you're persistent, you can usually find a spot.
For the best of luck, only search one day at a time. Then if you find an open campsite, you can see how many days it is available for and book as many of the open days as you'd like. Even if you can only find one day, that's better than showing up in Yosemite without any reservations, so you'll want to be sure and nab it right away. If you want to camp for more nights, you'll have a better chance of scoring a first-come, first-served campsite considering you're already in the park.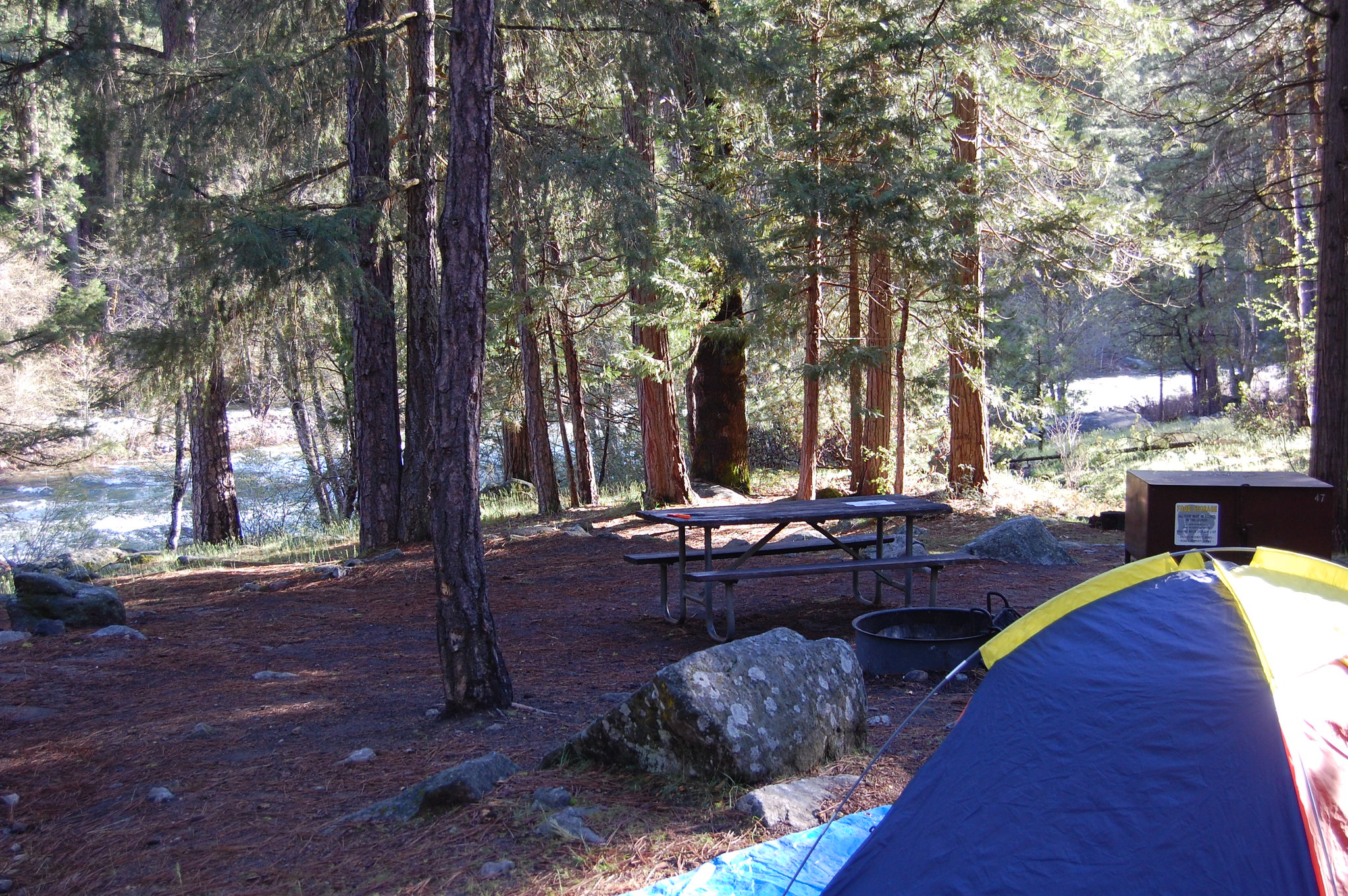 Arrive Crazy Early in the Morning For First-Come, First-Served Campsites
If you don't have a reservation or you want to extend your stay, Bridalveil Creek, Tamarack Flat, White Wolf, Yosemite Creek, Porcupine Flat, and Tuolumne Meadows all have first-come, first-served sites available (Camp 4 sites are only available through an online lottery one day in advance).
For your best chances of finding a first-come, first-service site, you must start looking first thing in the morning. This means by 10 am at the latest if you want to have a reasonable chance of finding a campsite July through September or earlier if you want to be guaranteed a spot. Very few first-come, first-served campsites are available in May and June, so try really hard to nab a reservation if you're visiting during that time.
READ MORE: A First Timer's Guide To Yosemite National Park
Increase Your Odds of Getting a Spot at Camp 4
Getting a campsite at Yosemite's famous climbing basecamp, Camp 4, is downright difficult. The campground only has 36 sites which can accommodate six people in tents only. It's a shared site, which means six people will be assigned to your campsite regardless of your group size.
Campsites are only available via a daily lottery system which opens from midnight to 4 pm Pacific Standard Time each day, with results emailed shortly after the lottery closes. Applicants can apply for up to seven nights, meaning some days there may be no sites available.
For the best chance of getting a spot at Camp 4, avoid holiday weeks and all summer weekends or visit outside the daily lottery season when sites are first-come, first-served.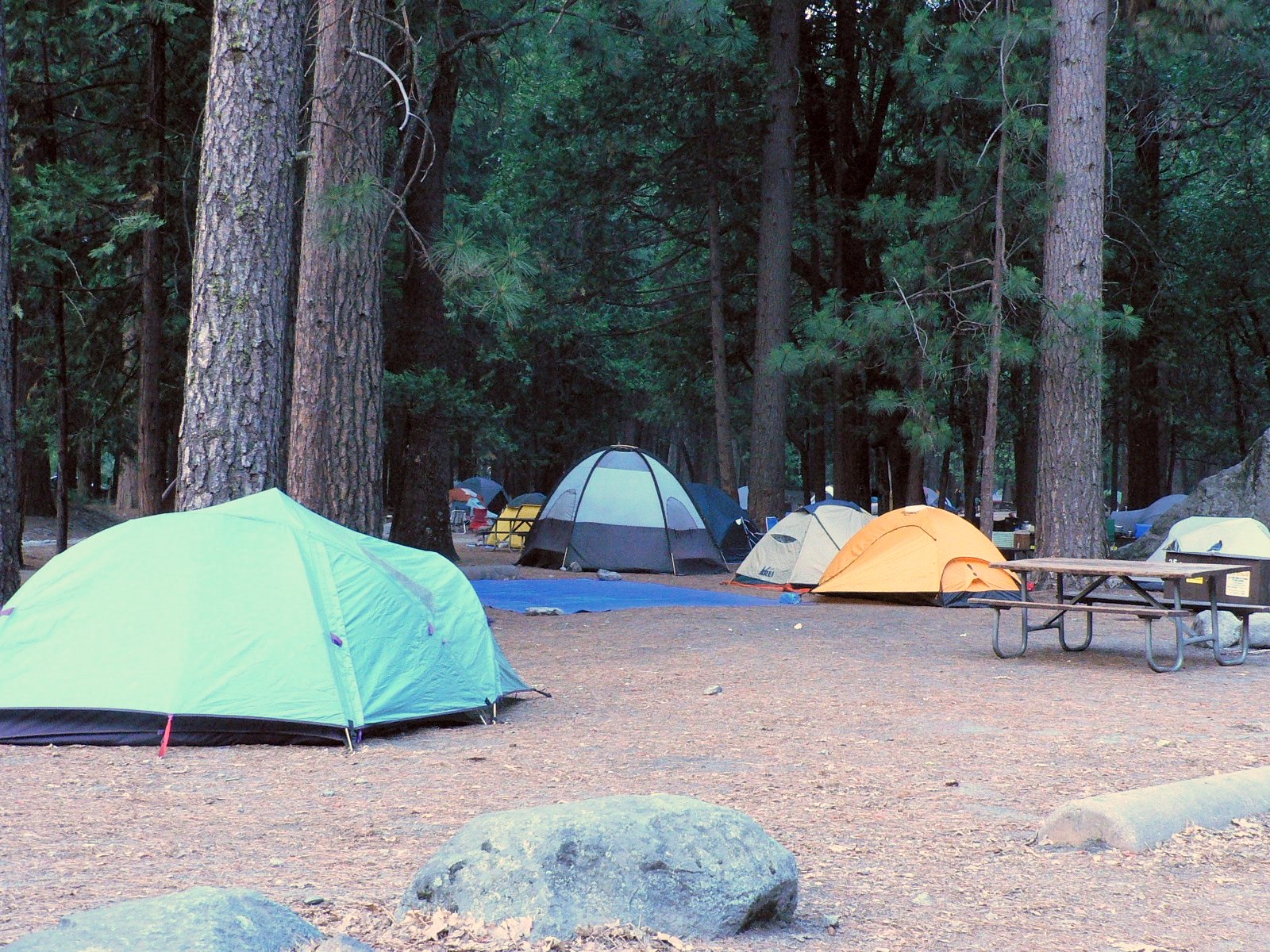 Visit Yosemite Outside Peak Season  
The best times to visit Yosemite National Park are in May and September. This is just before and after the peak summer crowds. The chances of getting a campsite reservation are much better during this time and the trails will be much less crowded. Better yet, visit from October through April and you may find yourself with plenty of campsite choices.
Weekend visitors from the San Francisco Bay Area often flood Yosemite Valley during the weekends, so plan your visit for Sunday through Friday morning if you can, regardless of what time of year you visit.
Camp Outside the Yosemite National Park Boundaries 
If the idea of battling other visitors for a campsite or scouring the reservation system daily to snatch a canceled spot just sounds like too much work, there are several campgrounds outside the park boundaries that don't require as much time and planning to get. Campgrounds near the gateway towns of Groveland, Merced, and Lee Vining also tend to have more amenities such as hookups for RVs, free Wi-Fi, swimming pools, and yurt rentals.
For those on a budget, the cost of national park campsites can really add up, so luckily there is plenty of free dispersed camping in the area as well. You'll find dispersed campsites as well as more reasonably priced national forest campgrounds in neighboring Inyo, Sierra, and Stanislaus national forests.
Pack Smart and Heed All Bear Warnings
Weather can be unpredictable and temperatures can change quickly in the Yosemite Area. It is not uncommon to see freezing temperatures and even snow as late as June, especially if you're visiting the higher elevations. Be sure to pack plenty of extra layers, including long-sleeve mid-layers, a down or fleece pullover, and a lightweight waterproof jacket even if you're visiting in summer. A plastic poncho can also come in handy for freak downpours and misty waterfall hikes.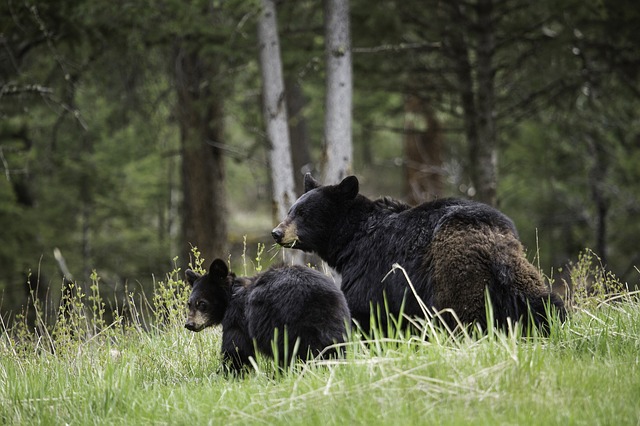 Yosemite's black bears are notoriously curious and are known for their voracious appetite. Bears that frequently come into contact with human food and other scented or flavored items like toothpaste can become aggressive towards humans and then sometimes need to be euthanized by park staff.
To keep the bears safe, it's important to follow all food storage guidelines. It's also the law, and not following the rules can result in a hefty fine and loss of your camping permit. Bear food storage regulations include storing all food and scented items in your food locker, only having food out if you are actively using it, and disposing of all food in bear-proof garbage cans. If you're backpacking, you need to use bear-resistant food containers, which can be purchased or rented in Yosemite National Park.
READ MORE: 9 Best Solar-Powered Gadgets for Outdoor Adventures
Pin it for later!