Even if you've never heard of Forest River, chances are you've been exposed to their products. This company is the biggest and baddest (in all the best ways) of outdoor recreation in the United States and beyond. Forest River builds a full suite of Class A, B, and C motorhomes, cargo trailers, coach buses, and pontoon boats. Today there are over nine million RV's on the road in America — the highest number ever — and the majority of them are manufactured by this company.
The history of Forest River stems from a guy with a singular dream: bringing recreational opportunities to the masses. That guy was none other than Peter Liegl, the visionary that started Forest River in 1996. The beginning stages included acquiring another company and setting its sights on manufacturing pop-up campers, fifth wheel and tow behind campers, and park models. It has since continued to grow, expanding into various camper models, boats, buses, and more. Forest River, Inc., remains an independent name, even now as it is A Berkshire Hathaway Company (owned by Warren Buffett).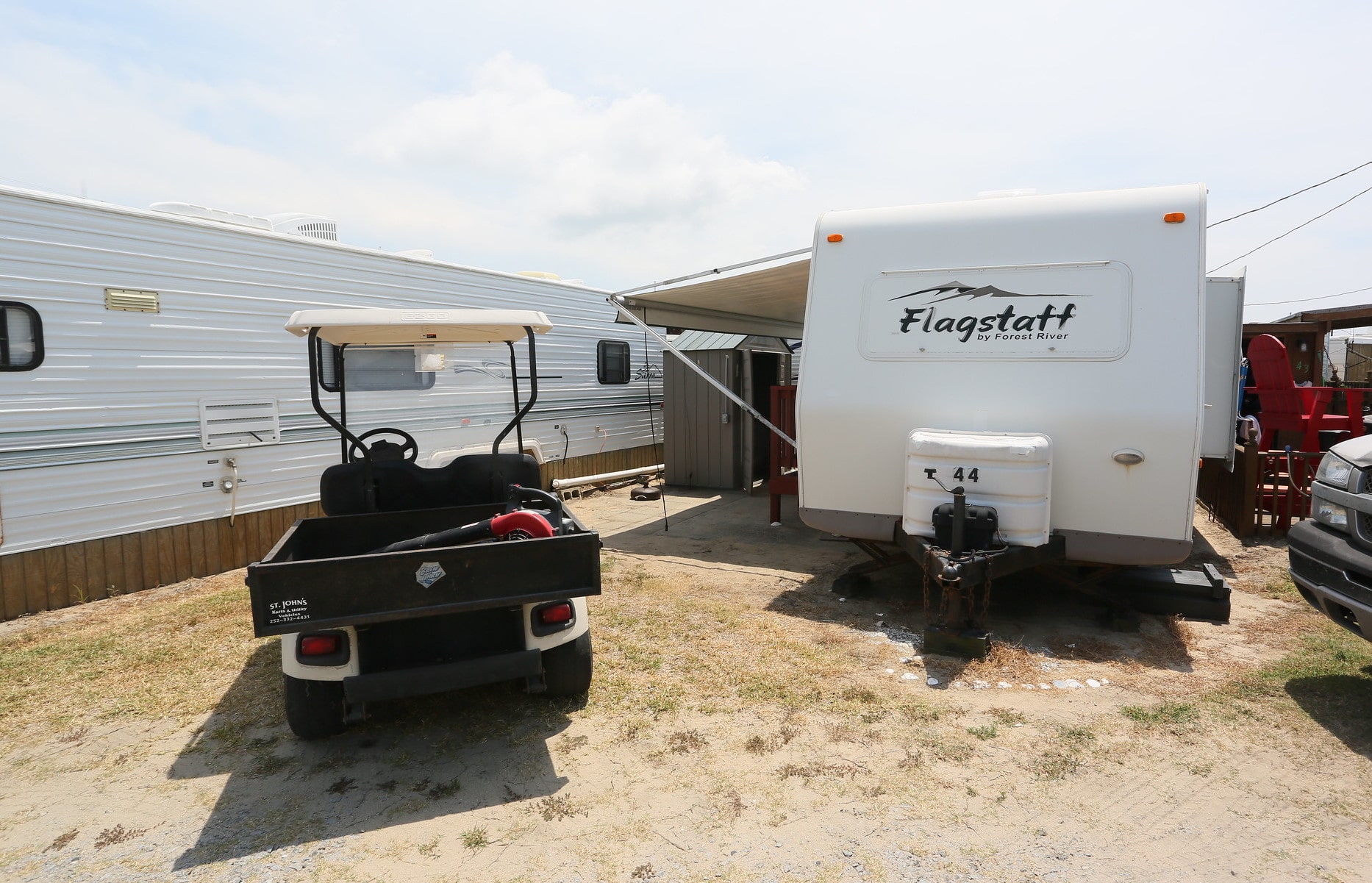 Forest River's headquarters is located in the manufacturing center of America — Elkhart, Indiana — but the company has over 100 plants nationwide. It's no surprise that the U.S. state with the most trailers sold annually is Indiana, estimated at $6.8 billion dollars — responsible for manufacturing 80 percent of RVs on the market today, according to RVIA.
Their reputation remains strong, with a full line of recreational vehicles in seemingly every size and every price point. It's an excellent plan, designed for the newest of campers to enter the market and continue moving up in size and class, purchasing a Forest River product at each step.
Many recreational vehicles are branded under a recognizable name, for example, Coachmen, Dynamax, Shasta, and Primetime, to name a few – but are all ultimately Forest River subsidiaries. Many of the most popular camper models are made by Forest River, including the ever-increasingly popular R-Pod, Berkshire, Charleston, Lexington, Rockwood, Flagstaff, Cedar Creek, Wildwood, and Sunseeker models.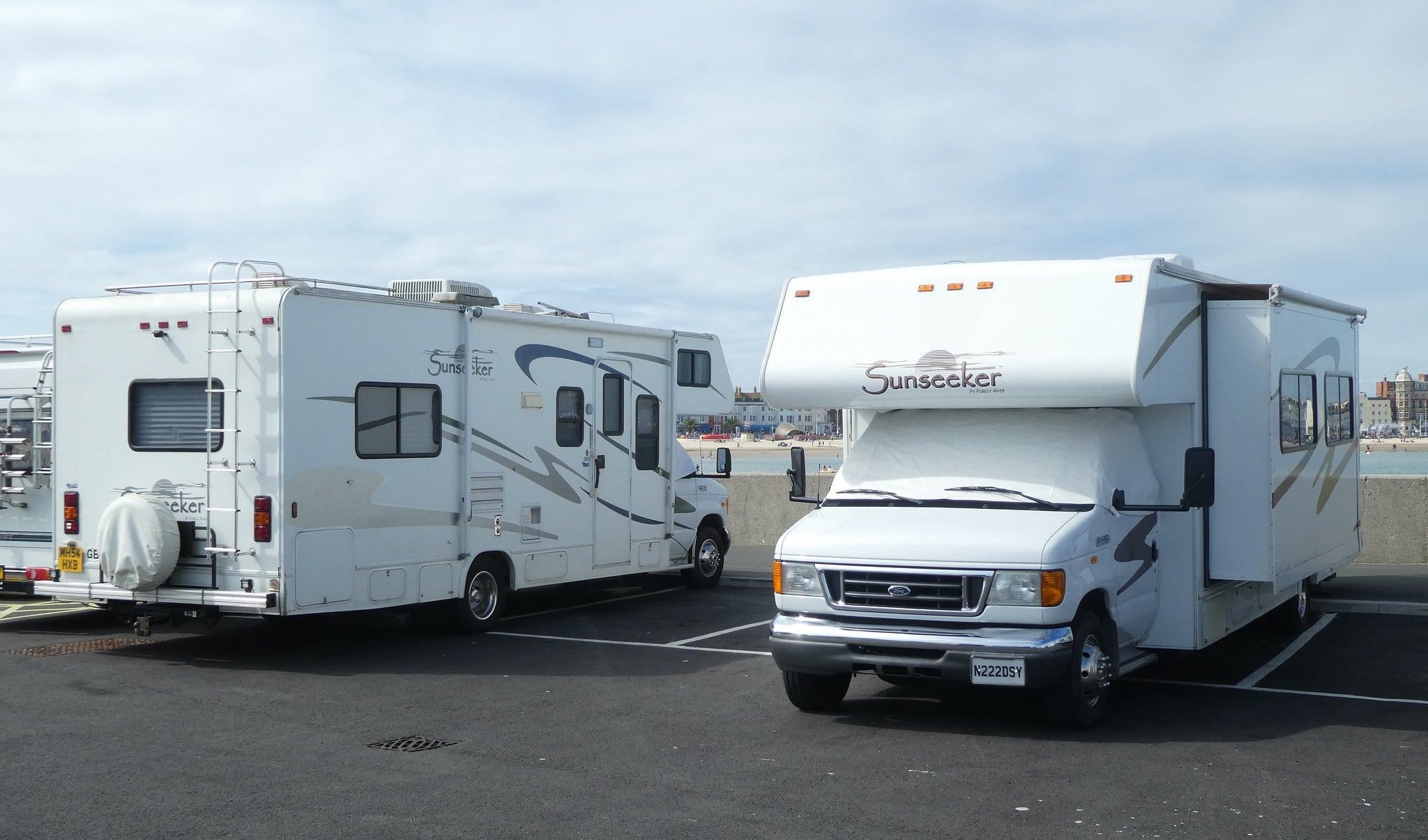 The Georgetown XL holds the title of best small Class-A RV on the market, which is saying a lot in a bracket that includes high-end brands like Tiffin. The popular Sunseeker model was deemed one of three best Class C motorhomes, when comparing cost to amenities.
Today, Peter Liegl remains the Chief Executive Officer (CEO) of Forest River. Even through a battle with blood cancer, he remained at the helm of his Indiana-based company. This struggle prompted Liegl to engage his employees to support kids currently battling cancer, making it a personal goal to bring awareness to childhood cancer. As a company, he then pledged $1 million dollars to help send children to specialized oncology summer camps. Liegl spoke about how nature helped him through his own journey, and he wanted to provide opportunities for sick children to experience nature during their own treatments. A connection to the outdoors remains at the soul of Liegl and the Forest River brand.
READ MORE: Where To Dump RV Waste While Traveling
As many long-term campers know, the experience creates a community of outdoorspeople that enjoy the adventure of travel. The company took this simple idea and ran with it in 2011, creating FROG — the Forest River Owners' Group — which organizes gathering events both local and international (Canada and U.S.). Other membership benefits include discounts, merchandise, one year of 24/7 roadside assistance, and invitations to FROG events. The only requirement for joining FROG is the purchase of a Forest River manufactured RV, and owners can sign up easily at forestriverfrog.com/Membership.aspx.

Although the company continues to experience excellent growth, it hasn't always been smooth sailing. With such a huge manufacturing footprint, cranking out hundreds of models under 20 different brand names, there's bound to be some bumps in the road. Several lawsuits have surfaced in the last 30 years, some of which cite issues with Forest River refusing to honor their warranty (see Forest River, Inc., VS. Posten, for example). Some of the lawsuits sound very similar, with buyers paying a hefty sum for an RV or camper, only to have immediate and recurring issues with their rig.
Despite other turbulent court appearances, the Forest River name still packs a punch as the industry leader in all things recreation and road travel. Reviews from RV Insider, an independent RV owner's online forum, accumulate to an almost four-star rating. And just this year, Forest River's Cardinal 390FBX won the award for Luxury Fifth Wheel of the Year and took home the award for Class A Motorhome of the Year for the Georgetown 7 Series 32J7.
The future is looking bright for Forest River. According to IBIS World, the average growth rate for the recreational vehicle industry is about 6.6 percent per year. This translates into big earnings for the companies both building and selling recreational vehicles. Forest River is one of three "major players" in the recreation vehicle world, accompanied by Winnebago and Thor Industries. Reports suggest that the industry will continue to grow following the surge in demand at the onset of the COVID-19 pandemic, and all top three major players in this industry continue to soar.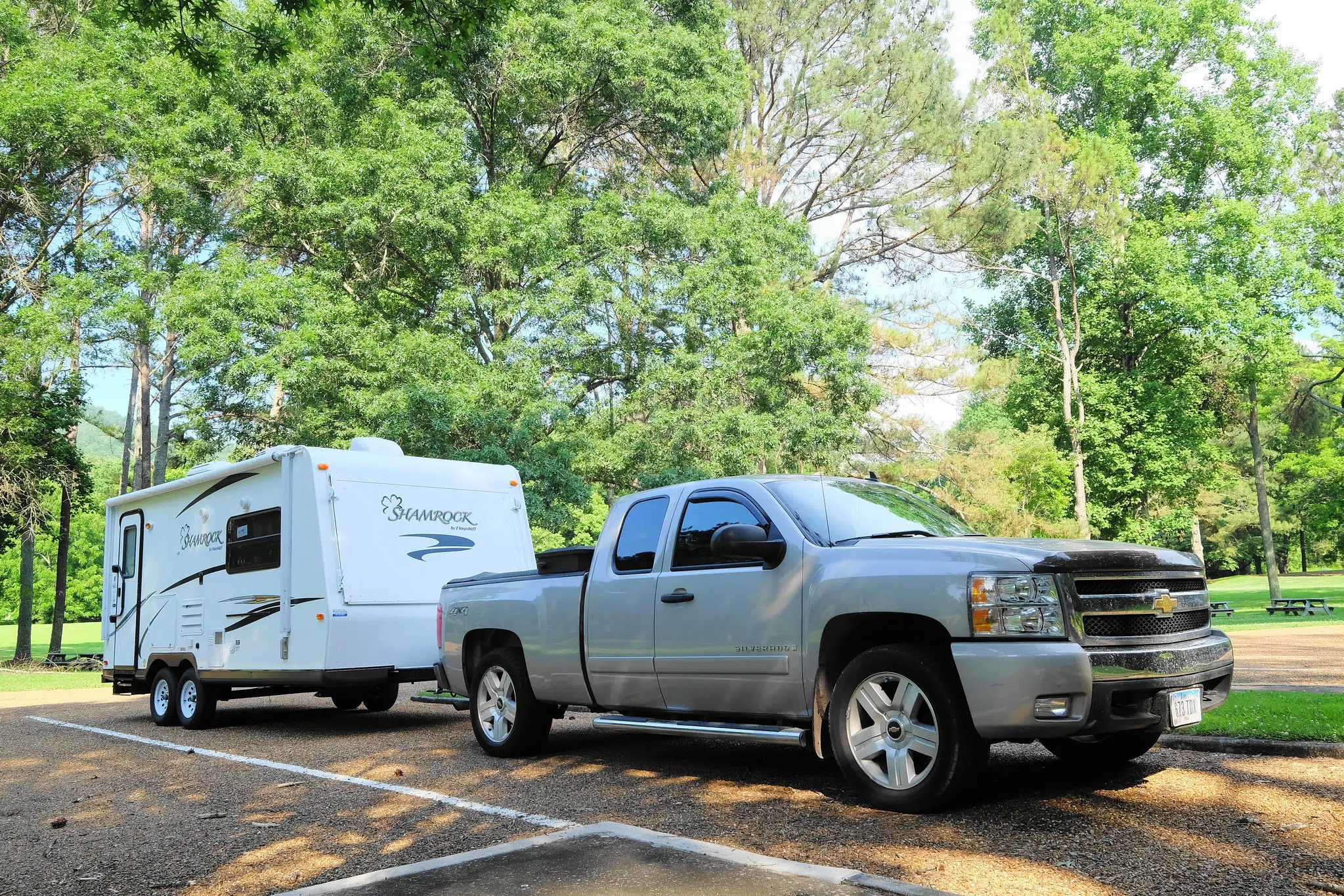 In February of 2021, Forest River entered into a contract with GreenPower Motor Company to build all-electric EV Star Cab and Chassis for a new line of zero-emission products, suggesting Forest River is active in evolving alongside modern electric vehicles. That alone opens up a whole new set of possibilities for Forest River and those that love camping and are interested in long-term sustainability. We'd love to hear from your own experiences — do you love your Forest River RV? Leave your comments here.
By Loren Tucker
READ NEXT: 10 Amazing State Parks in Montana
Pin it!