The majority of modern campers are traveling with pets. Because of that, many campgrounds have expanded and improved areas for dogs to provide a great camping experience for the whole traveling family. From the rocky coast of Maine to the playful shores of California, here is an excellent list of dog-friendly campgrounds for your next vacation.
1. Sagadahoc Bay Campground, Maine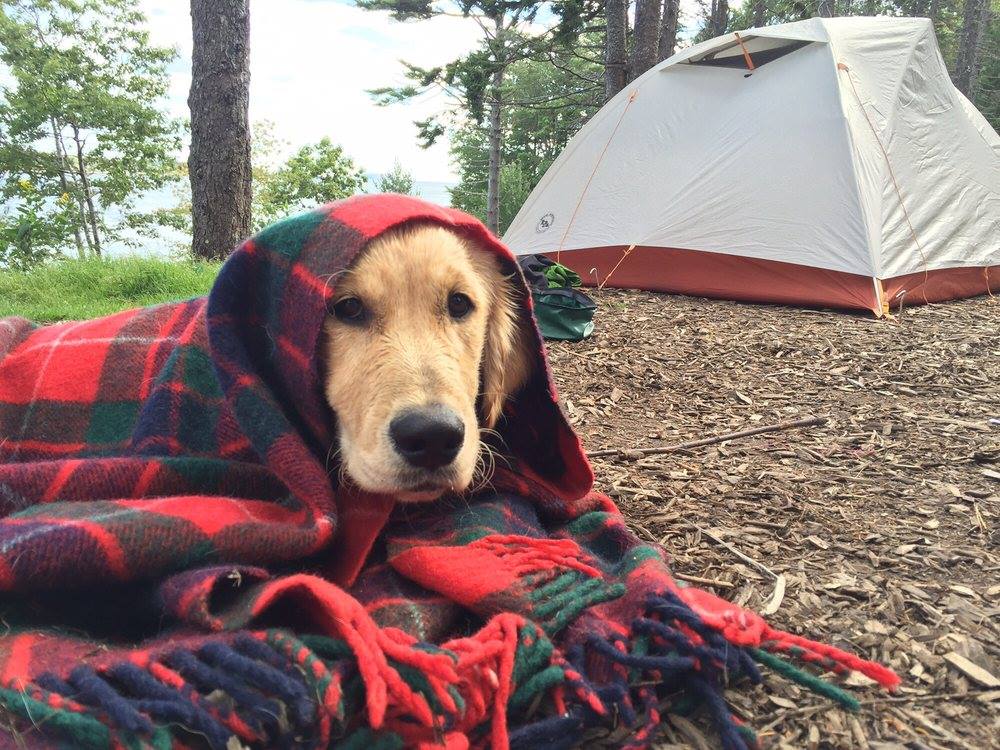 This dog-friendly campground, founded by dog-lovers, operates around the motto "pets are family, too." That sentiment reverberates throughout the park, which is situated oceanfront and surrounded by the breathtaking scenery of Maine's shoreline. There are pet-friendly sites for tents or RVs and rental cabins are available.
Swimming, fishing, clamming, and boating are popular here, and there's a convenient on-site boat launch. The launch is located next to the sprawling 1.5 mile-long sandy beach where all dogs are welcome to join their human companions. At low tide, visitors enjoy exploring tidepools and allowing the dogs to run through the mudflats.
This unique location is located on a peninsula separating the Atlantic Ocean and the Kennebec River. While at the campground, the owners ask that dogs remain leashed. Dog-friendly Reid State Park is just a short drive away, with miles of trails and areas for picnicking. Make a reservation here: sagbaycamping.com.
2. Lake George RV Park, New York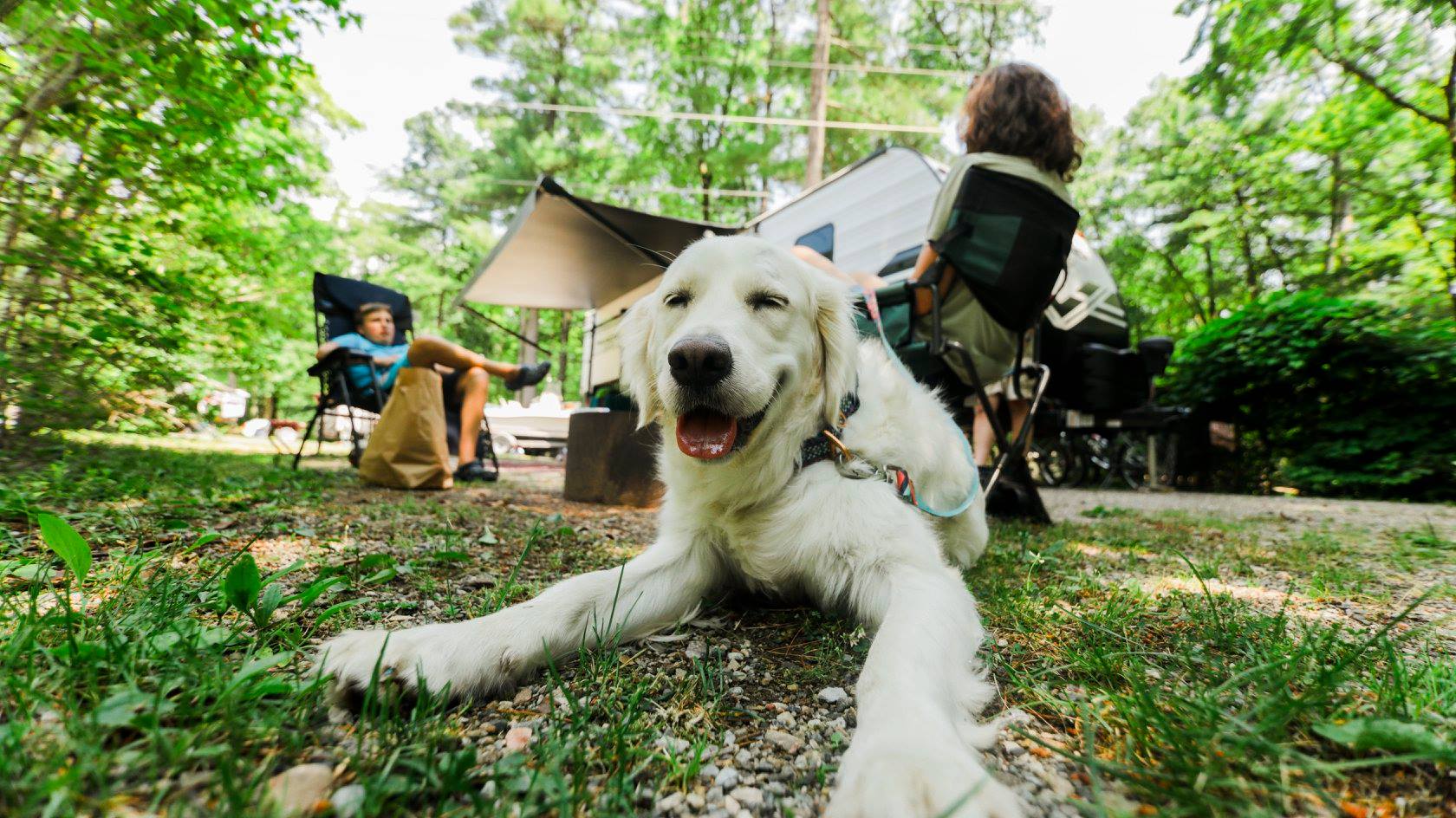 Have you ever experienced a dog treat vending machine? You can enjoy this special canine amenity and more at Lake George RV Park. Dogs are required to be leashed while walking within the campground, but most dogs spend their time at the two-acre Charlie's Bark Park — an off-leash dog paradise.
This park has safely separated areas for large and small dogs, plenty of comfortable seating, and an indoor dog wash station. A huge turf play area and the doggy spray fountain are two favorite attractions.
The dog play area is easily accessed with parking for bikes, golf carts, or vehicles. When you're done playing with other friendly dogs and testing skills on the agility course, shaded trails are available to walk and explore at your own pace.
There are so many attractions in the surrounding area of Lake George, you'll want to stay a few extra nights. Make a reservation here: lakegeorgervpark.com.
3. 4Paws Kingdom Campground, North Carolina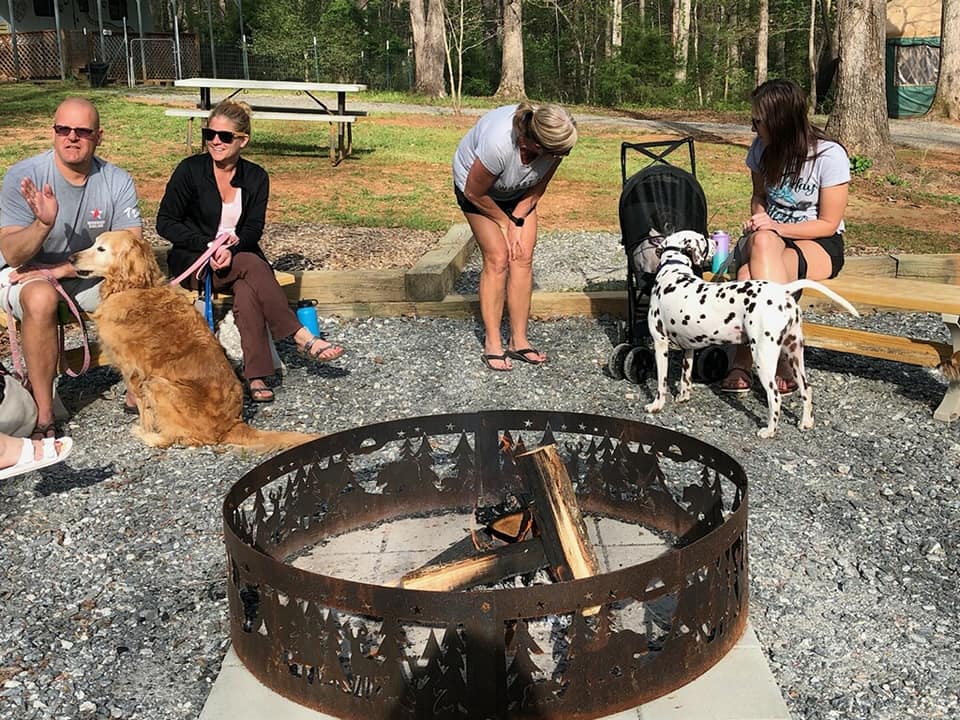 This list wouldn't be complete without this excellent camping experience designed specifically for canine companions. Human campers must be 18+ but all dogs are welcome, and the amenities here are focused on dog fun.
This includes a fully fenced-in pond for swimming, an on-site self-service grooming salon, walking trails, and plenty of space for off-leash freedom. Campers take full advantage of the fun agility park for training and exercise.
The campground's event calendar includes events like Barktober Fest in October and Barkoween Weekend in November. There's even plenty of doggy goodies stocked in the campground store.
There are many RV sites here and rental options available, ranging from Yurts to cabins. Nightly rates include up to four dogs and two humans. Book your stay at this canine oasis here: 4pawskingdom.com/book-now.
READ MORE: 5 Must-Have Accessories For The Camping Family
4. Cherry Creek State Park, Colorado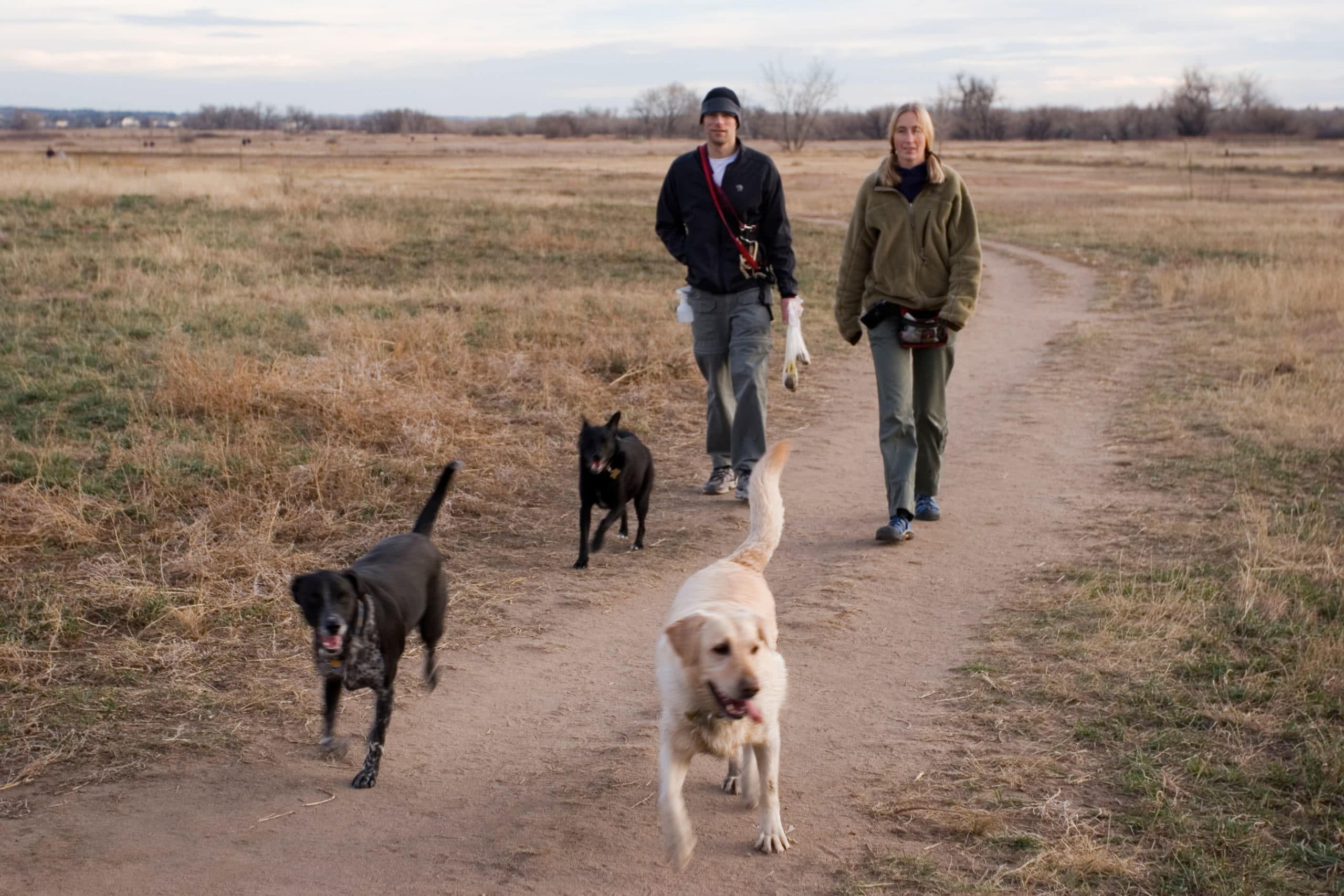 This highly-rated getaway destination is located in Aurora, Colorado, near Denver. Recreation is focused around the 880-acre reservoir, where there are opportunities for boating, jet skiing, and so much more.
Numerous group campsites and group picnic areas are available, as well as an allotment of basic or full hookup sites. The best part is, no matter what kind of site you choose, they are all pet-friendly.
The highlight for visitors is the off-leash "dog area" located in the southeast portion of the State Park. The dog area is equipped with restrooms and plenty of space to roam. There's a beautiful flowing stream, which is a major attraction for dogs that love water or need to cool off on a hot Colorado afternoon.
Many walking trails are well constructed throughout the state park, and one leads to a dog obstacle and agility course. The views of the surrounding mountains complete the experience, and you can spend all day frolicking in the grassy areas with your pup since this dog area is open daily from 5 am to 10 pm.
Learn more or make your reservation at this dog-friendly campground here: cpw.state.co.us/placestogo/parks/CherryCreek/Pages/Camping.aspx.
5. Cascade Locks / Portland East Holiday KOA, Oregon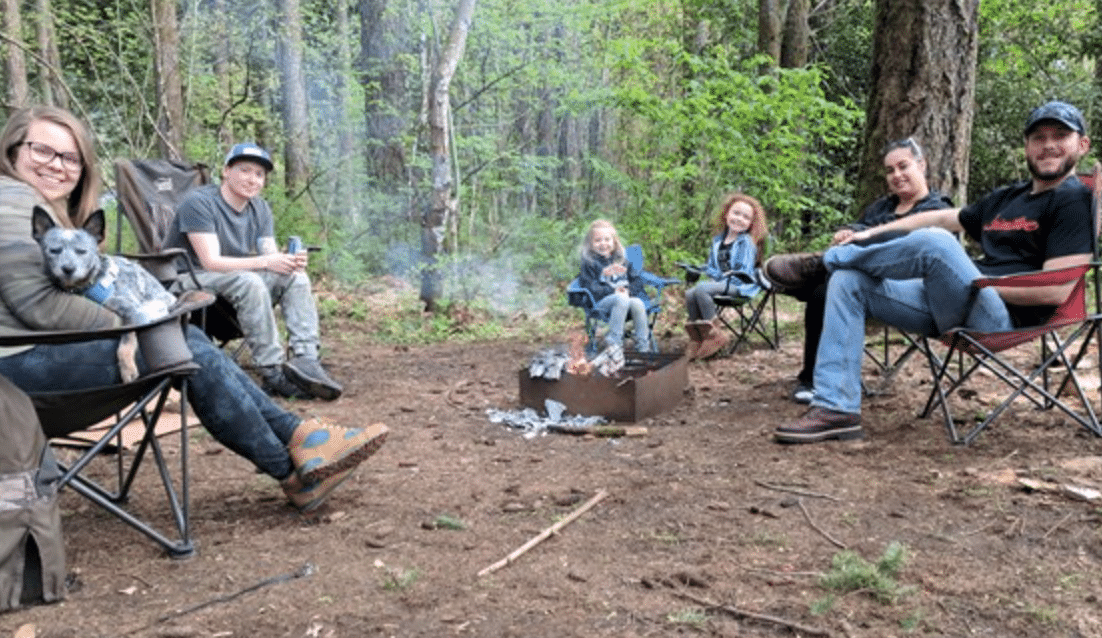 Kampgrounds of America (KOA's) deserve a special shoutout for being dog-friendly, as most of them have fenced-in off-leash dog parks on-site. This particular KOA gets bonus points for being just outside the limits of Portland, Oregon, which is consistently voted the number-one dog-friendly city in America.
In this area, you may find streets where just about everyone is walking with a canine friend, and many buildings (including restaurants) allow dogs inside.
The Kamp K9 park here is located in the quiet northeast corner of the campground along the tree line. Humans and dogs alike will appreciate the forested scenery of this campground and the plethora of walking, hiking, and biking trails available in any direction.
Friendly dogs of any size are welcome, but are required to be on a leash when walking around the campground. Start the reservation process here: koa.com/campgrounds/cascade-locks.
6. Campland on the Bay, California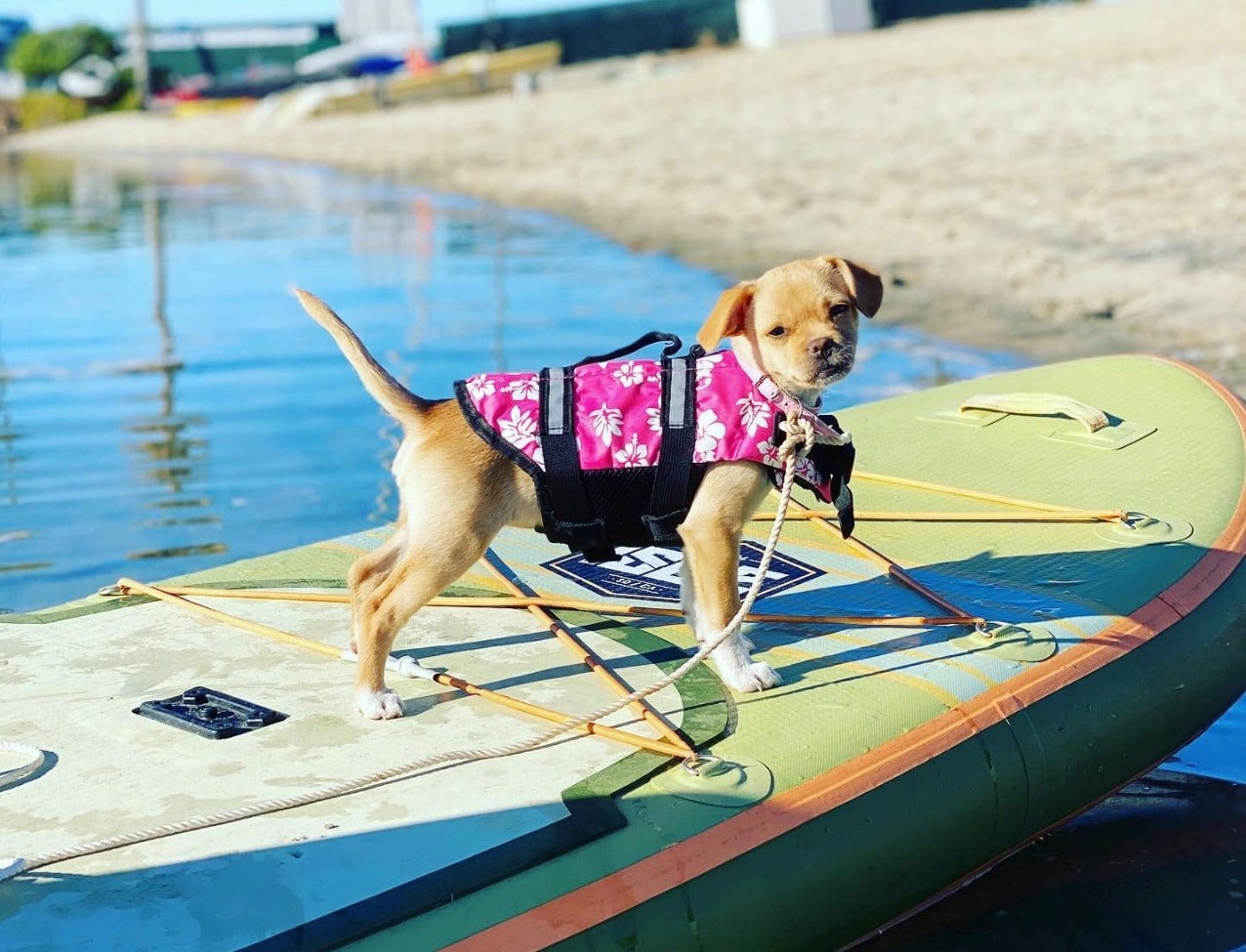 This dog-friendly campground has collected numerous awards, including but not limited to winning the Best Place to Camp in San Diego in 2019 and placed in the Top 5 Campgrounds category by TravelAwaits. It welcomes guests of all ages — and their dogs — to a waterfront paradise full of recreational opportunities.
The campground fosters a community feeling among dog owners, joining together to watch dogs play in the nicely landscaped Dogwood Park. With real grass, shade trees, and room to run, this area is loved by both dogs and their owners. The campground market stocks a full array of pet supplies and necessities. The pet dress-up and costume contest events are popular among campers, particularly for holidays.
There is a maximum of two dogs per campsite, and there may be specific breed restrictions so check the rules before you book your stay. Make a reservation here: campland.com.
By Loren Tucker
READ NEXT: 9 Tips for Camping With Your Dog
Pin it for later!