Montana state parks make fantastic pit stops when road tripping between Yellowstone and Glacier national parks. Visiting Montana state parks are a great way to explore the state's natural and cultural history and are a great option for those looking to explore lesser-visited locales.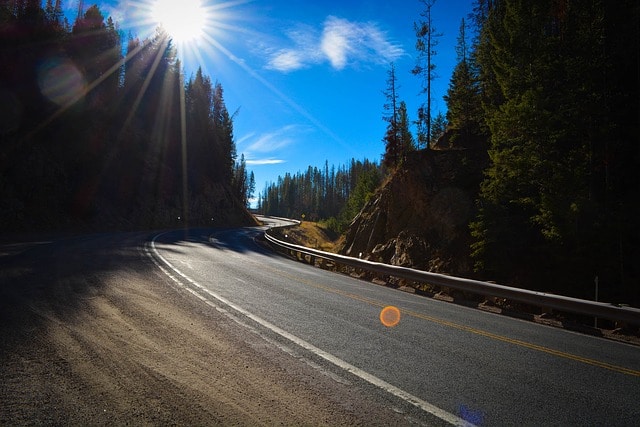 Scoring campsites at state parks are often easier than national parks, and state parks offer a myriad of other benefits when compared to national parks such as lower entrance fees and the tendency to be more pet-friendly.
Out-of-state residents can purchase a Nonresident Entrance Pass to Montana State Parks and receive free entrance and discounted camping fees to all Montana state parks. 
From fascinating limestone caverns and well-preserved ghost towns to culturally significant Native American sites and bubbling natural springs, Montana state parks offer endless opportunities for adventure and discovery. Here are some of Montana's best and most visited state parks.  
1. Lewis and Clark Caverns State Park
By far, Montana's best-known state park is Lewis and Clark Caverns State Park, home to some of the most spectacular limestone caverns in the west. Although the caves were known by indigenous people long before the days of Lewis and Clark, the caves were named for the explorers since the cave overlooks several miles of Lewis and Clark's original route.
The park is open year-round, but the caves can only be explored on guided tours. Guided tours of the caverns are offered daily during the summer months, and special candlelit tours are offered in December. The park also features ten miles of hiking trails, a 40-site campground, cabin and tipi rentals, and fishing along the Jefferson River.  

2. Bannack State Park
Gold was discovered in Bannack in 1862, which set off a massive gold rush to the region despite its incredibly remote location. At its peak, Bannack had a population near ten thousand, but by the 1950s, the town was almost completely abandoned. Today, over 60 well-preserved historic buildings still stand and most can be entered and explored on your own.
Two campgrounds are located just outside the ghost town, which can accommodate both tents and RVs, as well as provide tipi rentals and group sites. Guided tours are also available, and the annual Bannack Days takes place at the end of July and features reenactments, live music, horse-drawn wagon tours, and gold panning lessons.
Read More: Guide: Yellowstone National Park Camping Tips
3. Medicine Rocks State Park
Teddy Rosevelt visited Medicine Rocks in the late 1800s and described it "as fantastically beautiful a place as I have ever seen". Located in the far eastern edge of the state near its border with both North and South Dakota, Medicine Rocks State Park is named after a series of sandstone rock formations called "Medicine Rocks." 
Indigenous People of the Great Plains were attracted to the area because of the many medicinal plants which grew here, and hundreds of petroglyphs and pictographs can be seen carved and painted onto the rocks. Admission to the park is free, and twelve primitive campsites are available on a first-come, first-served basis. A museum is located in nearby Ekalaka and a hiking trail winds through the formations.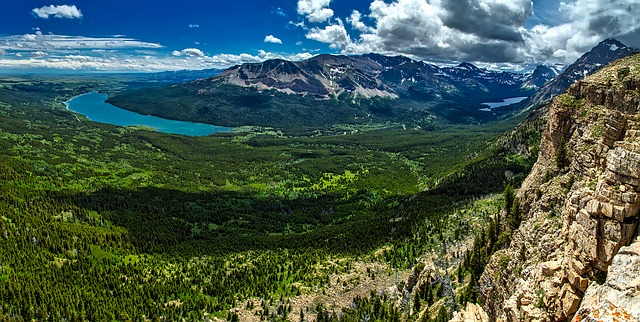 4. Missouri Headwaters State Park
Located near the town of Three Forks, Montana 30 minutes from Bozeman, Missouri Headwaters State Park preserves the spot where the Jefferson, Madison, and Gallatin rivers merge to form the mighty Missouri River. Lewis and Clark camped at the confluence in July of 1805, and it was also here that Sacagawea was kidnapped as a young girl.
The park makes a great side trip when traveling from Yellowstone to Glacier National Park, and visitors will find 17 campsites, tipi rentals, hiking trails, and several interpretative displays noting the cultural and historical significance of the area. River floating, fishing, cycling, and hiking are popular activities in the park. 
5. Pictograph Cave State Park
Located in the sandstone bluffs outside of Billings, Montana, Pictograph Cave State Park features three caves with hundreds of rock art paintings. The cave complex is of huge cultural significance to Great Plains tribes, and thousands of artifacts inducing stone tools, basketry, clothing, and other tools have been found here. Visitors can explore the caves via a paved interpretive trail and learn about the area's significance at the Visitors Center. Bring binoculars for a better view of the pictographs. 

6. First Peoples Buffalo Jump State Park
First Peoples Buffalo Jump State Park is a National Historic Landmark and state park just outside of Great Falls, Montana. The park is home to Ulm Buffalo Jump, the world's largest buffalo jump (a cliff used by indigenous people to hunt and kill buffalo in large quantities). Hunters herded the bison and drove them over the cliff, causing them to fall to their death.
The park features an interpretive trail to the cliff summit, a visitors center with exhibits about Native American buffalo culture and how the buffalo jump was used, and a picnic area. No camping is available in the park, but several campgrounds are found in the nearby Flathead National Forest. 

7. Flathead Lake State Park
Flathead Lake is the largest natural lake in Montana. It is nearly 30 miles long and up to 15 miles wide in spots making it the largest freshwater lake west of the Mississippi, as far as surface area goes. Flathead Lake is located in the northwestern corner of the state nine miles south of Kalispell and 70 miles north of Missoula. 
There are numerous public access sites around the lake, including six state parks with plenty of opportunities for camping, hiking, fishing, boating and swimming. Wild Horse Island State Park is only accessible by boat, and it's incredibly scenic shoreline is a fantastic spot for swimming and wildlife viewing.
8. Hell Creek State Park
Hell Creek State Park is a popular camping area near Jordan, Montana, located on Fort Peck Lake, Montana's largest reservoir formed by the damming of the Missouri River. Hall Creek State Park is known for its fishing and watersports. A year-round private marina offers boat rentals and fishing services, and the campground offers both electric and non-electric sites. 

9. Whitefish Lake State Park
Situated 30 miles from the west entrance of Glacier National Park, Whitefish Lake State Park offers excellent access to the Whitefish mountain biking and hiking trail system and a 25-site campground right near the lake. Dogs are welcome in the campground and at the designated swimming area, making this a much more pet-friendly camping option compared to Glacier National Park.  The only downfall is the trains that frequently run near the campground throughout the night. 
Read More: How To Make The Most Of Yellowstone National Park
10. Giant Springs State Park
Discovered by Lewis and Clark in 1805, Giant Springs is one of the largest freshwater springs in America. Located on the east bank of the Missouri River just northeast of Great Falls, the Giant Springs water remains a constant 54 degrees Fahrenheit year-round, which makes for an impressive steamy landscape in winter. 
Visitors can wander along the mighty Missouri River, see the source of these remarkable springs, and the Roe River, which once held the title of world's shortest river in the Guinness Book of World Records, and visit the nearby Lewis and Clark Interpretive Center. Camping is not available in the park, but it is available nearby in the Helena-Lewis and Clark National Forest.