With five national parks, seven national monuments, 43 state parks, and endless public lands to explore, camping in Utah is an outdoor lover's dream.
Camping is one of the best ways to enjoy the myriads of natural wonders the state has to offer. There are hundreds of campgrounds scattered across every region of the state, including over 20 million acres of the public lands to pitch your tent on. 
You'll find everything from super secluded backcountry sites to full-service glamping resorts and everything in between. These tips will make your camping trip to Utah a breeze.  

1. Know the Rules When it Comes to Camping on Public Lands
The Bureau of Land Management (BLM) manages about 42% of the total land in Utah. Public land can be found outside of the boundaries of national parks and monuments, state parks and national recreation areas and is often referred to as "public lands." Although the BLM does manage developed campgrounds and trails in these areas, most Utah public land is just wide-open space without much in terms of developed recreation sites. 
The wonderful thing about public lands is that they are owned by all Americans, so anyone is free to use this land as long as they abide by a few rules. Camping outside of designated campgrounds on public lands is called dispersed camping and it's allowed on most public lands, unless the area is posted as closed to camping. In general, it is free to camp on public lands in Utah, which makes it a great choice for budget travelers.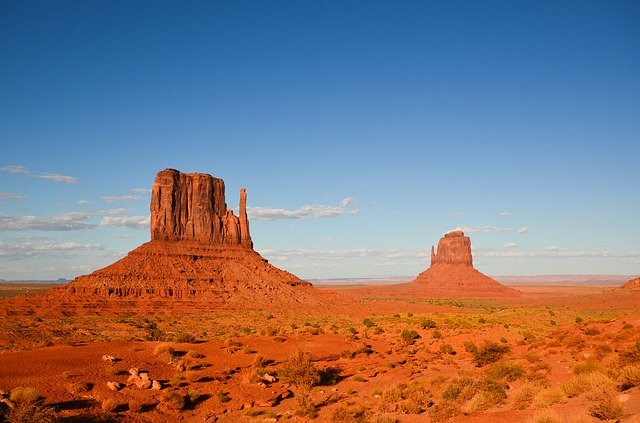 Dispersed camping is allowed on Utah public lands for a total of 14 days within a 28-day consecutive period. After 14 days, the camper needs to move their camp outside a radius of 25 miles from their first camp. This means you could spend an entire season moving from camp to camp across the mountains and deserts of Utah and not pay a dime for a campsite.
READ MORE: How and Where To Camp For Free
Keep in mind that dispersed campsites do not offer drinking water, trash removal or other amenities. Some popular dispersed camping areas in Utah, such as the San Rafael Swell, may have vault toilets available. If possible, use a campsite that has been used before to avoid creating any new disturbances to the land and use existing fire rings.

2. Always Travel With More Water Than You Think You'll Need 
Two gallons per person per day is a good rule of thumb when camping in the Utah desert. Not all Utah campgrounds will have drinking water available, so you'll want to invest in a large water jug (7-10 gallons) to make sure you have plenty wherever you go.
Having a large water jug will also enable you to stay at dispersed campsites where water may not be readily available. Water jugs can be refilled at many visitor centers, parks and campgrounds. 
3. Be Prepared for Challenging Conditions 
Summers are hot, winters are cold, monsoon season thunderstorms can be severe and snow can fall any time of year at higher elevations, so be sure to come prepared for all seasons regardless of the time of year. The Utah desert sun is strong, even in winter, and it can be hard to find a shady spot in the desert. Bring along a sun shelter or canopy tent and plenty of sunscreen to avoid getting baked under the desert sun. 
It's not unlikely for Utah temperatures to fluctuate 30-40 degrees in one day, so be sure to bring along extra layers and a warm sleeping bag even during the summer. Southern Utah is also notoriously windy so make sure to stake down tents well and secure anything that could potentially be blown away before you leave camp for the day.    

4. Camp High in the Summer Months
Nearly all of Utah's top outdoor attractions are located near a mountain range or high plateau. These high-elevation areas, such as the La Sal Mountains just outside of Moab and the Aquarius Plateau situated between Bryce Canyon and Capitol Reef National Park, make great basecamps for exploring the lower-lying areas. Temperatures at the higher elevations are much cooler in the summer months and you can also find plenty of alpine lakes and streams to cool off in.  
5. Come Prepared with Paper Maps and Guidebooks 
Cell service is unreliable in Utah's national parks, wilderness areas and public lands, so you'll want to come prepared with printed maps and guidebooks or pre-loaded offline maps on your phone. Service can even be spotty in the small towns outside the parks. If you need to get connected, visitors centers and tourism offices typically have free Wi-Fi, plus they're great spots for up to date information on campground availability. 

6. Don't Bust the Cryptobiotic Crust
Much of the Utah desert is covered with mini-mountain ranges of sand dotted with crusty black or white peaks. These patches of soil are called cryptobiotic soil crusts and they're actually a conglomerate of bacteria, lichens, algae, and fungi that binds the soil together so it doesn't get washed or blown away. 
The little valleys in between the tiny mountains of sand are the perfect place for plants to grow and the crust provides all the nutrients plants need to grow in such a harsh environment. Cryptobiotic soil crust is literally the lifeline of the desert. It defends against erosion, stores precious water after a storm, and converts nitrogen from the air into a form that plants can use.
That's why it is important to only use existing campsites and stay on established trails to avoid damaging this fragile soil. Cryptobiotic soil is easily damaged and it can take years to grow back. Just one wayward footstep can damage the crust and have a lasting impact on the health of the desert. Luckily there are several clever phrases to help you remember, such as "Don't bust the crust!" and "Tiptoe around the crypto!"   
7. Download a Night Sky App
Utah has the highest concentration of International Dark-Sky Association designated Dark Sky Parks in the world. Dark Sky Parks are places with so little light pollution that you can see the Milky Way easily with the naked eye. Natural Bridges National Monument boasts some of the darkest skies in the world and Antelope Island State Park on the Great Salt Lake offers unparalleled night sky viewing within an hour of Salt Lake City. 
Camping in Utah offers unbelievable stargazing experiences and using a stargazing app is a fun way to explore the night sky. Dark sky apps will help you spot planets and identify constellations. Plus, they can give you information about the phases of the moon and sunrise/sunset times.
Pin it!