For many, visiting Yellowstone National Park is a once in a lifetime experience. Looking at a map of this massive park, it's hard to not get overwhelmed with how much there is to see and do.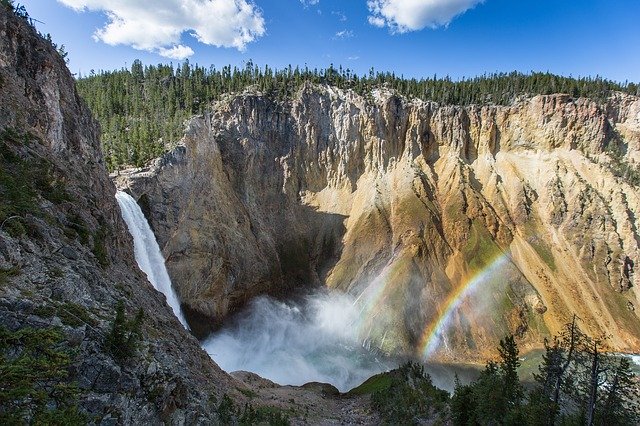 Plan on staying a few days and if possible, schedule your trip when the park is less crowded. Yellowstone is just too big to experience in one day.  
How To Navigate Yellowstone National Park
You'll want to put in a good deal of preparation and planning before your visit to make sure you don't miss any of the park's best sights. Here are some tips to help you make the most out of your trip to Yellowstone National Park. 
Make a List of Yellowstone National Park Sights You Want to See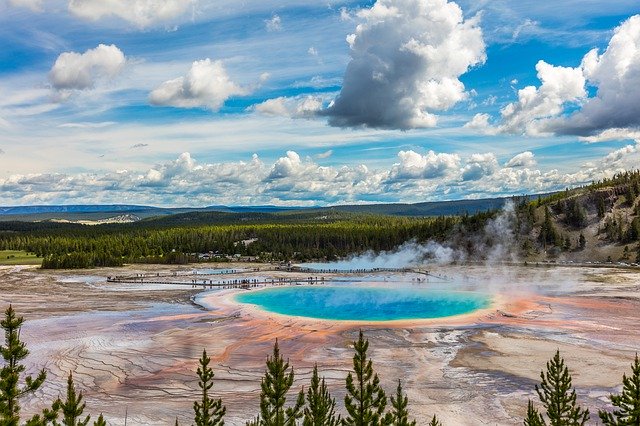 At 2.2 million acres, Yellowstone National Park is larger than Rhode Island and Delaware combined. Even if you had a whole month to explore the park, you would still only see a fraction of its bubbling geysers, hot pots and canyons.
The best tip for making the most out of your trip to Yellowstone is to plan ahead. First-time visitors often underestimate the size of the park and how long it takes to drive from one place to the next.
That's why it's recommended that you spend time researching the sights you must want to see and prepare a good itinerary. Just make sure not to overschedule your days, you'll want to leave some room for unplanned sights that entice you along the way.  
Visit Yellowstone National Park For At Least Three Days
Everyone seems to agree that three to four days is the absolute minimum amount of time you should plan to stay in the park. It can take three whole days alone just to see the park's top attractions, including Old Faithful, Mammoth Hot Springs, Yellowstone Lake and the Norris Geyser Basin. 
Read More: 10 Camping Safety Tips For First-Timers
The Grand Loop is a figure-eight road, comprised of an upper and lower loop, that winds through the park's most incredible natural features. Tackling one loop a day is a great way to see the park, but it's a little too long to tackle the whole thing in a day. Although the Grand Loop is only 142 miles, the speed limit is 45 mph and traffic often moves much more slowly. Bison traffic jams are not uncommon and can sometimes block the road for hours. 

Make Camping Reservations Well in Advance
The heart of Yellowstone National Park is quite a distance from the gateway towns of Cody, West Yellowstone or Jackson, so if you want to avoid hours commuting into the park each day, you'll want to stay right inside the park. Although there are several lodges in the park, camping in Yellowstone is by far the most popular and economical way to stay within the park. 
Campgrounds book up fast, so make reservations as soon as you know your visit dates. It is not uncommon for Yellowstone campgrounds to fill up an entire year in advance. If you don't have a reservation, luckily seven of Yellowstone's twelve campgrounds offer first-come, first-served sites. Just make sure you arrive first thing in the morning. 
If you're traveling during the busy summer season, plan to get in line early at the campground kiosk to ensure a spot for the night. Checkout time is 10 am, but you'll want to be in line well before then. Scoring a spot definitely requires some patience, but it is certainly worth the convenience of camping in the park.    

Plan To See Old Faithful Early in the Morning
Getting up early is key to enjoying Yellowstone's top attractions without the crowds. Old Faithful is the park's most popular attraction. Not to mention, the world's most famous geyser, so it's not uncommon to share the viewing platform with several hundred others. Thankfully, Old Faithful crowds are easy to avoid.
The park is busiest from 10 a.m. to 5 p.m. and this is the time most tour buses and large groups visit Old Faithful. Plan to make the most of off-peak hours and try to see Old Faithful as early as possible. For a truly unique experience, catch it at sunrise when the cool air and warm light makes it appear even more dramatic.  
Old Faithful erupts every 60 to 90 minutes or so and prediction times are posted on the Yellowstone National Park website and the Yellowstone App.
Visit During the Off-Season If You Can
If you like to avoid crowds, then definitely don't visit Yellowstone National Park in July and August, if you can help it. May and June are far less crowded, but you may run into snow at the higher elevations. Once kids head back to school, September is a wonderful time to visit the park. Visiting late into October is pushing it a bit weatherwise, but if you don't mind the cold and snow, winter is an absolutely magical time to be there.    
Venture Beyond the Pavement 
The vast majority of Yellowstone's 4 million annual visitors don't venture more than a quarter of a mile from their car. Hiking is a great way to ditch the midday crowds and experience the wildness of the park in a much more intimate way.  
Yellowstone has over 900 miles of hiking trails and there's a trail for every age and ability. The Lamar River Trail, Bunsen Peak and Mount Washburn are all five miles long or less making them fantastic short hikes. Serious hikers and backpackers won't want to miss Specimen Ridge or the Black Canyon of the Yellowstone Trail.  
Read More: 7 Hiking Essentials for Beginners
Be Aware of Bears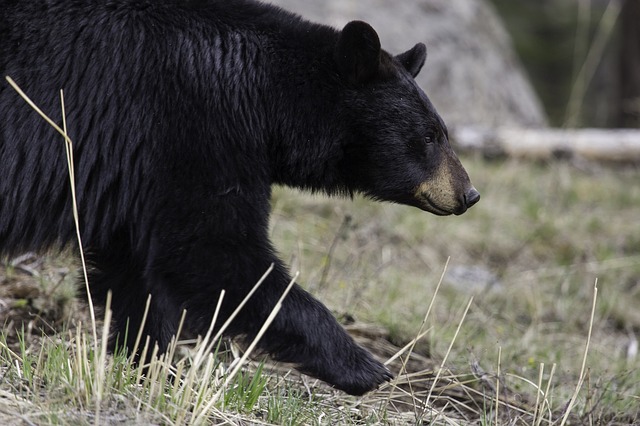 Don't let the fear of bears keep you from hitting the trails. Your actual chances of running into a bear hiking are not that high, but it's still a good idea to learn about what to do if you were to encounter a bear. To avoid run-ins with wildlife, stick to maintained trails, avoid hiking at dawn and dusk, hike in large groups, carry a bear bell or just make a lot of noise when hiking, and carry bear spray.
Know When and Where to Look for Wildlife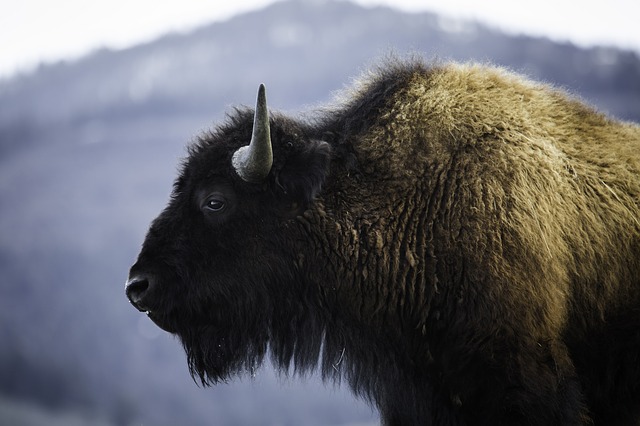 Lamar Valley is by far the best spot to see wildlife. The grasslands that cover this region of the park are home to bison, elk, moose, bear and wolves. Early mornings and evenings are the best times to see wildlife and binoculars are a must  
For your best chances of seeing Yellowstone's more elusive species, such as grizzly bears and wolves, take a guided wildlife viewing tour in the park. Animals are constantly moving to different locations around the park in response to the weather conditions and food availability and a wildlife guide will know where the animals are currently hanging out. 
If you want to head into the backcountry and are equally excited, as well as frightened about the chance of spying a bear in the wild, going with an experienced guide is a fun and safe way to do so. Plus, wildlife guides often provide spotting scopes and binoculars so you can get great views of wildlife from a safe distance. 
Pin it!