When going for a hike no matter what time of year it is, one of the key factors to an enjoyable hike is making sure you've dressed appropriately.
Not being adequately dressed for the elements could really make or break your hike, and can even be potentially harmful to your health.
What To Wear Hiking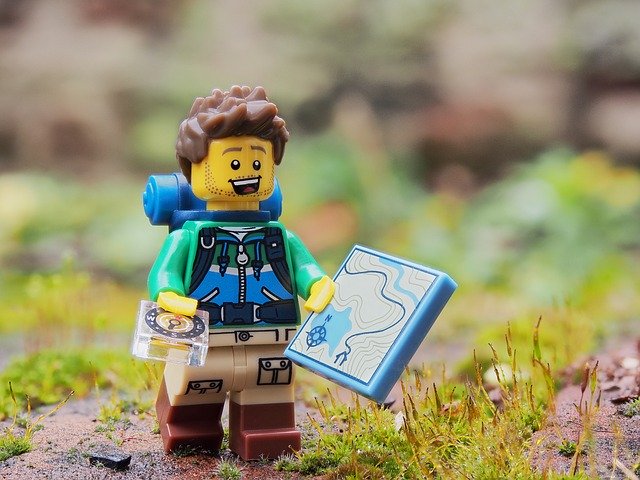 There are a couple of staple pieces of clothing that every hiker should have in their wardrobe that will keep them comfortable during any hike.
Moisture-Wicking Or Quick Dry Clothing
You'll want to make sure you're dressed head to toes in moisture-wicking athletic wear, like for example garments that are Dri-Fit. The reason for it is because these breathable materials are great at absorbing the sweat off your body and quick-drying, helping keep your body temperature regulated.
You also want to make sure that if you're going to be layering clothes, that all your clothes are made of breathable material.
Otherwise, your clothes won't be drying appropriately and you'll find yourself walking around in a pool of your own sweat, feeling clammy. And let's be honest that's not a great feeling.
This leads us to the type of material you definitely shouldn't wear when going for a hike, and that's cotton. Cotton clothing has a tendency to retain moisture and sweat, making it impossible for you to cool off when hiking in hot temperatures and from keeping you warm when hiking in cooler weather.
Just save your favorite jeans and t-shirts for your post-hike attire.
READ MORE: Camping Hacks To Stay Cool
Comfy Pants Hopefully With Plenty Of Pockets
There's a reason serious hikers always wear cargo shorts, and it's all about the additional storage. Now, they're not a must, but they're definitely extremely convenient and comfortable to hike in. Especially, if you're hiking for several hours.
Wearing the wrong types of pants or shorts in the summer heat? Well, chafing may be the end result, and let's just say it'll painfully bring your hike to a quick end.
A great pair of bottoms to consider buy are zip-off pants. They're incredibly convenient and let you go from pants to shorts in second. Making them especially convenient when hiking in areas with multiple types of climate or fast-changing weather patterns. Many brands, especially those that specialize in outdoor goods, offer some great inexpensive options.

Layers Are Key
Wearing or packing layers is the best way to head out for hike. Layering helps you adjust your wardrobe as the weather changes during your hike.
Depending on the altitude, region and weather forecast for the day, you might find yourself starting your hike in chilly weather and ending it sweating profusely with the sun beaming down on you, or you might start it off with a sunny morning and end it with a rainy hike back. Regardless of the scenario, you want to be able to peel off or add on layers to help make it an enjoyable trek.
Fleece shell jackets are great and lightweight, making them easy to store and carry in your backpack. Another great option to buy is a rain jacket. They're waterproof and lightweight, some even come with a removable inner fleece shell.
Rain pants are also a great item to purchase, especially if you're going to be hiking in a region known for rainy weather during certain times of the year. All of these can easily go over any layers you might be wearing.

Wear A Brimmed Hat, Quick-Dry Cap or Beanie
Depending on the time of year you'll be hiking, you'll want to consider wearing a hat regardless. In the summer months, a quick-dry cap or brimmed hat can keep your head dry and protected from the sun's rays. While in the colder months a wool beanie can help insulate heat to keep you warm.
READ MORE: How To Train For Hiking And Hike Faster
Proper Footwear To Wear Hiking
You want to make sure you have some solid footwear, whether its hiking boots or trail running sneakers. Your footwear can either make or break your hike.
Depending on the type of trail and the terrain, you want to wear something that has traction and protection. Waterproof and non-slip hiking boots are a great investment, even trail running sneakers are a great alternative for short less difficult hikes.
The proper footwear will keep you comfortable and pain-free, especially on long hikes. The wrong footwear can have some painful consequences, including blisters, black toes nails and even just sore ache feet.
At the end of the day, you want to make sure you're worried about the function and not fashion. The functionality will make things significantly more enjoyable while out on the trials.
Pin it!