Utah is full of scenic spots to camp. There are literally hundreds of campgrounds scattered throughout every region of the state. You'll find everything from national park campgrounds and state parks to secluded national forest campgrounds and private camping resorts loaded with amenities. You'll also find millions of acres of public lands where it's free to pitch your tent.
To help you choose where to camp in Utah, we've put together a list of the main camping areas and what you need to know as far as reservations and rules go. Here are some of the top spots to go camping in Utah. 
Utah National Parks Camping
Staying right inside one of Utah's five national parks is a special experience. You can enjoy a park sunset right from your camp chair and have quick and easy access to hiking trails first thing in the morning. You'll want to make sure to book a campsite as soon as you know your travel dates, since Utah National Park camping is very popular and sites fill up fast.
Campsites are limited in Arches and Canyonlands national parks, and reservations fill quickly in Bryce and Zion. Even in Utah's lesser-visited Capitol Reef National Park, campsites can be difficult to score during the peak season. 
Arches National Park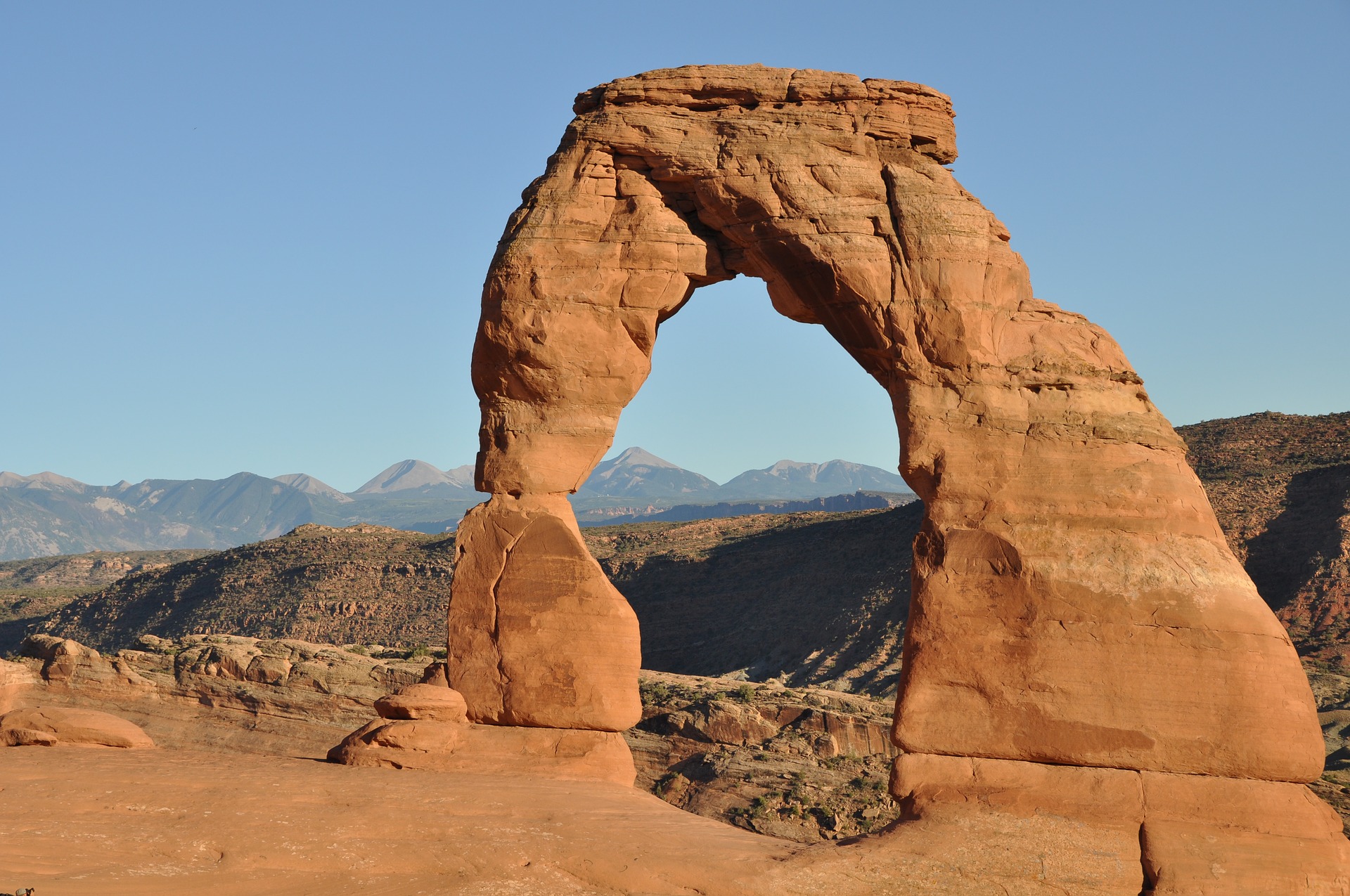 Camping in Arches National Park is extremely limited. There is only one campground — the Devils Garden Campground — and it's usually full every night during the busy season from March through October. Advanced reservations are almost always necessary and typically fill months in advance. 
You can reserve campsites up to six months in advance online, so book as soon as you know your travel timeframe; you may have to adjust your travel dates based on campground availability. All sites are first-come, first-served between November 1 and February 28, and chances are high you'll find a spot if you arrive early in the day.  
Canyonlands National Park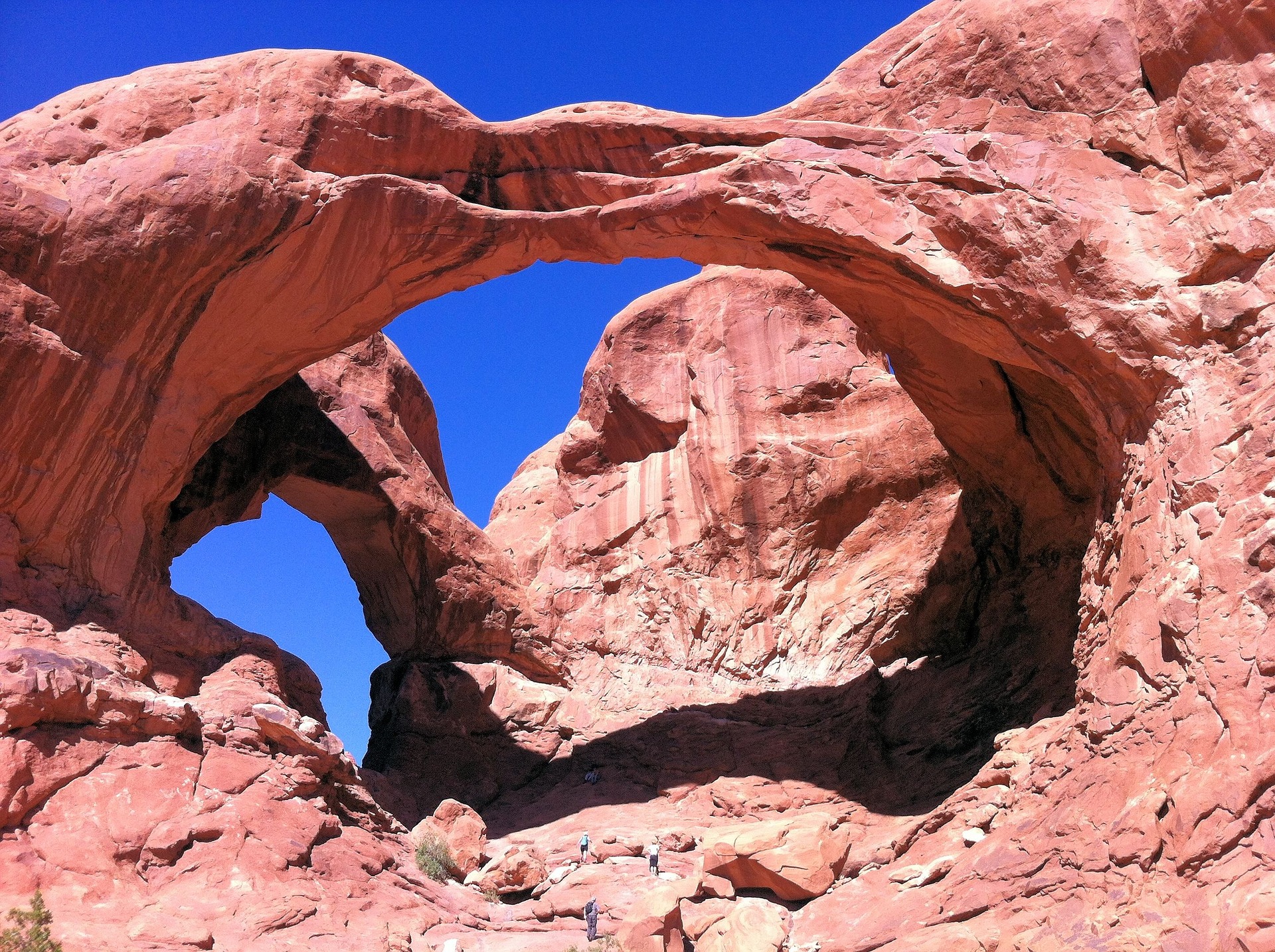 Canyonlands National Park is divided into three districts called the Island in the Sky, the Needles, and the Maze. Island in the Sky is the closest district to Moab and it's the easiest to visit. The Willow Flat Campground at Island in the Sky only has 12 campsites and they are only available first-come, first-served. Sites fill quickly and there is no water available at the campground.  
A handful of sites can be reserved in advance at the Needles Campground in the Needles District, 75 miles south of Moab. The campground has 26 individual sites and expect them to fill fast in the spring and fall. All sites are first-come, first-served for the rest of the year. The Maze District is very remote and sees very few visitors. Camping is limited to the backcountry in the Maze and permits are required. 
READ MORE: 7 Tips For Camping In Utah
Capitol Reef National Park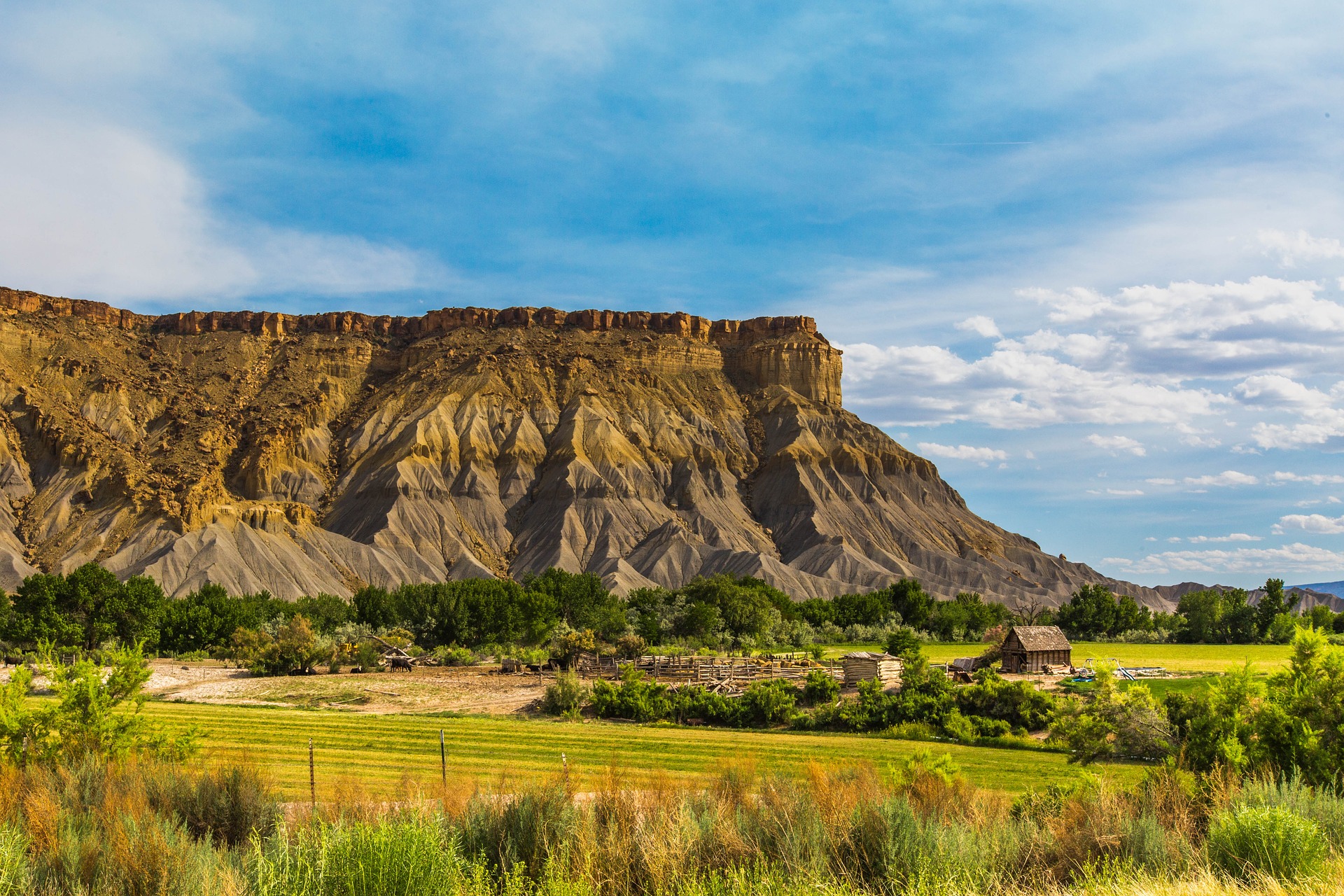 Surrounded by the historic Fruita orchards in Capitol Reef National Park, the Fruita Campground has 71 campsites, which all require advanced reservations from March 1 to October 31. Reservations can be made up to six months in advance, and no first-come, first-served sites are available during the peak season. 
Capitol Reef also has two primitive campgrounds located in the more remote regions of the park. The Cathedral Valley Campground has six campsites and the Cedar Mesa Campground has five campsites. Both campgrounds are open year-round and operate on a first-come, first-served basis. Due to their remote nature, the campgrounds rarely fill. Visitors should inquire about current road conditions at the Capitol Reef Visitor Center before venturing out to one of these campgrounds since a high-clearance, four-wheel-drive vehicle is often necessary to get to these campgrounds. No water is available at these primitive campgrounds, so be sure to pack plenty. 
Bryce Canyon National Park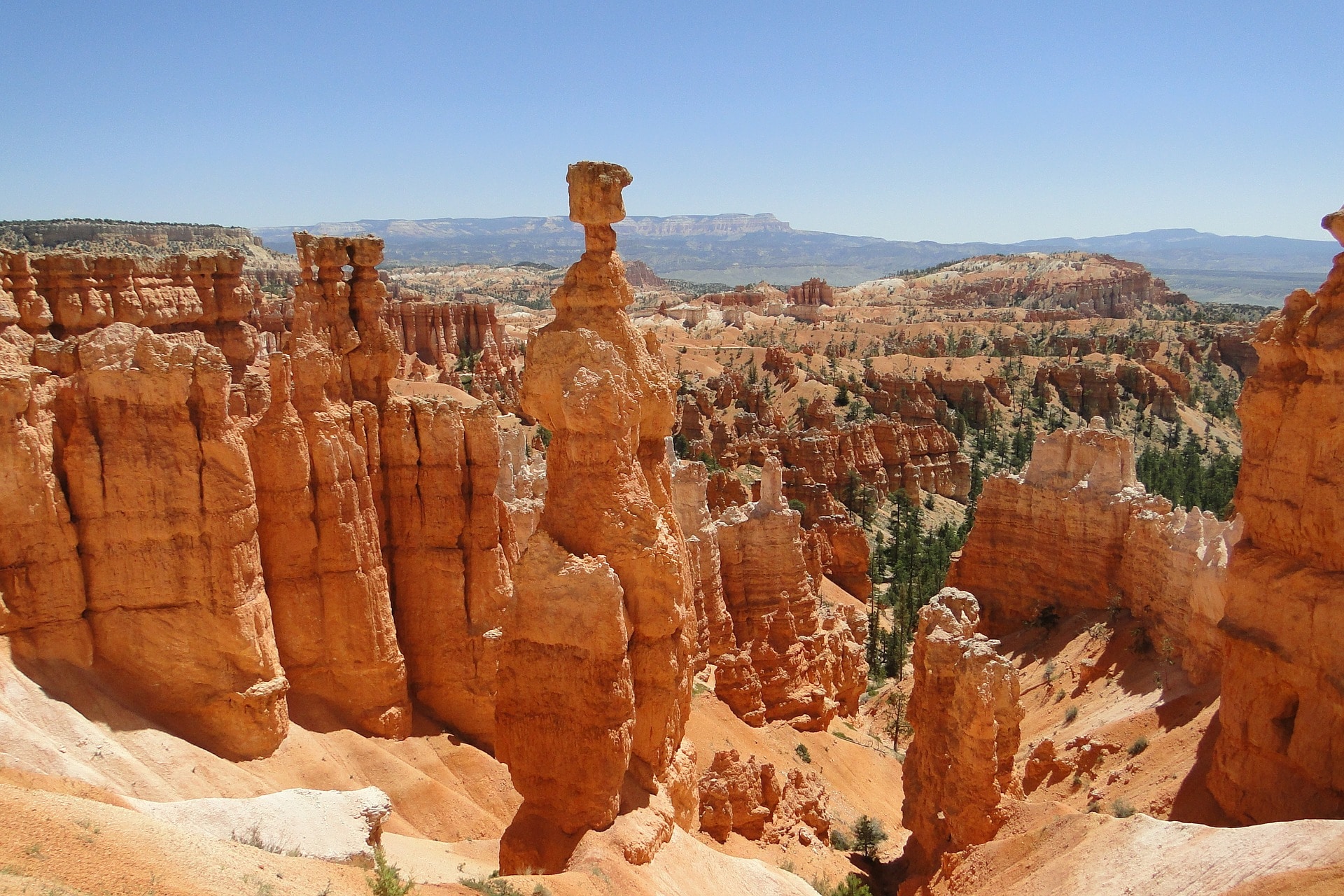 Bryce Canyon National Park has several options when it comes to camping. The North Campground is open year-round and has 99 campsites. All sites are available on a first-come, first-served basis only. Reservations are required at the 100-site Sunset Campground during the peak season from mid-April through mid-October, and can be made up to six months in advance. Just outside the park, Ruby's Inn RV Park and Campground offers over 200 campsites for both tents and RVs with full services including a swimming pool and Wi-Fi. A free (with park admission) shuttle takes visitors into the park from Ruby's Inn.  
Zion National Park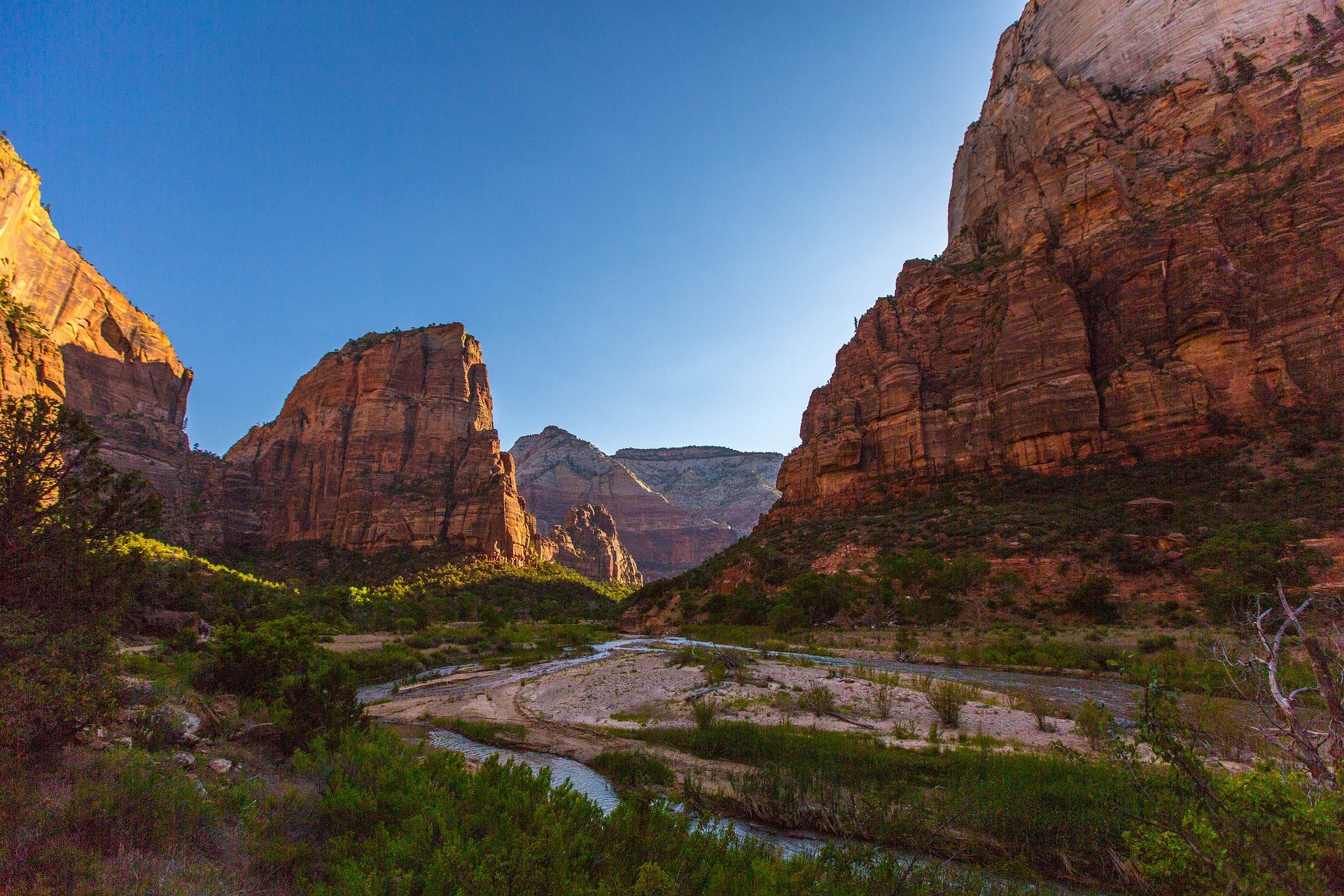 Camping in Zion National Park is extremely popular, so it can be challenging to get a reservation. Reservations are almost always necessary during peak season, and first-come, first-serve sites often fill just after sunrise. Be warned that Zion gets very hot in the summer and many campsites have very little shade. 
Located near the main (south) entrance of the park, the Watchman Campground is the park's only year-round campground, and reservations are strongly recommended from March through October. Count on the campground being full every night during the reservation season, and be sure to nab a reservation several months in advance. First-come, first-served sites are only available from December through February. 
The South Campground also requires reservations from March through October, but reservations only open two weeks in advance. The Lava Point Campground, situated off Kolob Terrace Road, about an hour drive from Zion Canyon, offers six primitive first-come, first-served sites. There is no fee to camp here, but amenities are limited and there is no drinking water available. 
Utah State Parks Camping
It is often easier to find a campsite in one of Utah's state parks rather than in the state's five famed national parks. Several parks, such as Deadhorse Point State Park and Kodachrome Basin State Park, are located right outside the national parks and have both reserved and first-come, first-served campsites. The state parks themselves tend to be less crowded, and feature the same fantastic natural scenery as the national parks. 
Utah's state parks aren't just limited to the red rock wonders in the southern section of the state. You'll find several great state parks located in the northern section of the state, including Antelope Island State Park, an island on Great Salt Lake brimming with bison, antelope, and waterfowl, as well as Bear Lake State Park, featuring a brilliant aqua-blue lake with miles of sandy beach on the Utah-Idaho border.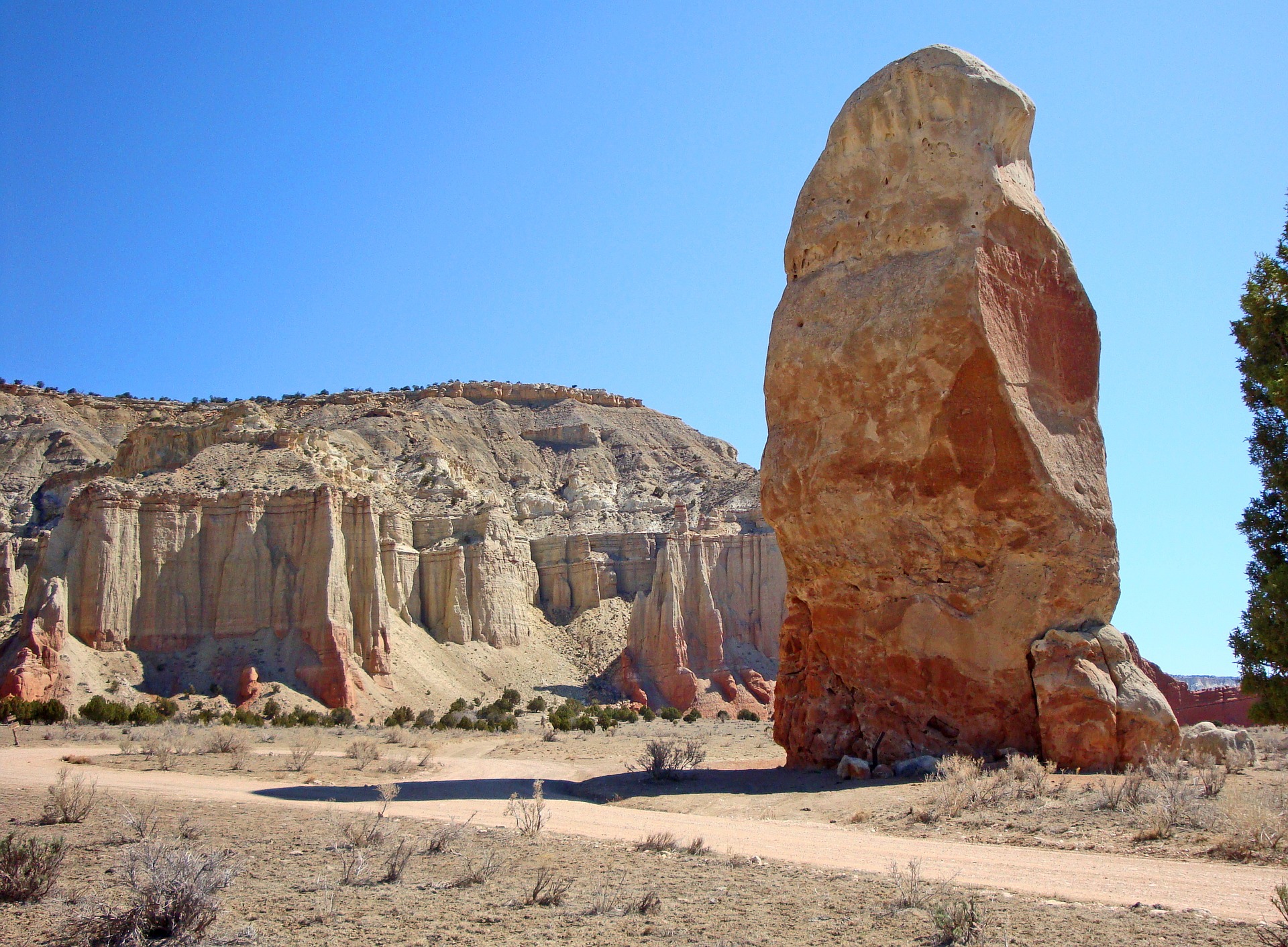 Utah Public Lands Camping
If you're the kind of camper that wants to be as far away from other people as possible and you can go without many of the campground comforts such as restrooms, picnic tables, and trash service, Utah Public Lands offers a nearly endless list of dispersed camping options to choose from. Popular dispersed camping areas include the Indian Creek area right outside the Needles District of Canyonlands National Park, the San Rafael Swell, and the Grand-Staircase Escalante National Monument. 
Most Bureau of Land Management (BLM) and U.S. National Forest land in Utah is open to dispersed camping, meaning free camping outside of a designated campground with few (if any) amenities. Dispersed campsites are located along most dirt roads on public lands and camping is free and legal unless posted otherwise. Only use existing sites to keep land disturbances to a minimum and follow area campfire rules, pack out all trash, and dispose of human waste properly — often in desert areas that means carrying it out in Wag Bags or via portable camping toilet systems. 
Other Utah Car Camping Options  
You'll also find several private campgrounds outside of Zion National Park and in the city of Moab outside Arches and Canyonlands national park. Developed National Forest campgrounds are also a nice place to camp and some of the popular ones can be reserved in advance. Utah is also home to seven national monuments, where you'll find seven more camping options.
READ MORE: How To Buy a U.S. National Parks Pass
Pin it for later!