Fortunately for all visitors planning a trip to the Florida Keys, the iconic American island chain destination offers many types of accommodations. From popular resort brands to public campgrounds and everything in between, there is a place for everyone to stay in the Florida Keys.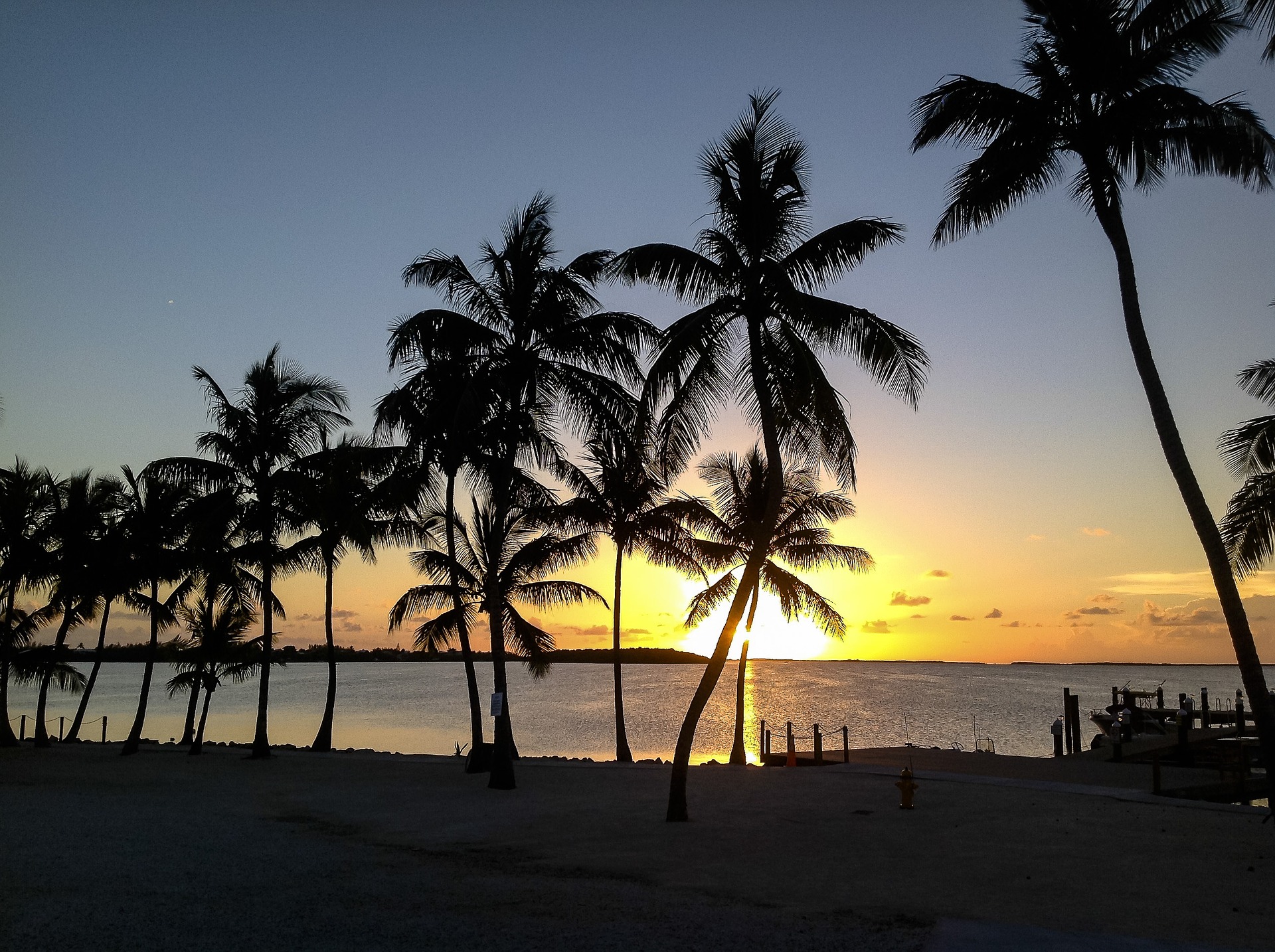 Multiple price points exist and vary greatly based on type of services, desired experiences, island location, and season. High season (November to April) will typically demand higher rates across the board. So to help, we outlined a few resorts and unique accommodation choices to showcase the options available when looking for where to stay in the Florida Keys.
Luxury Resorts
When budget is no concern and travelers seek the most luxurious experiences, the Florida Keys provides access to award-winning resorts.
Little Palm Island (mm 28.5)
One of the top resorts in the United States, the recently reopened Little Palm Island Resort & Spa resides in the lower keys. Here, hotel patrons enjoy beach bungalows with an intriguing British West Indies vibe complete with stellar ocean views and all-new interiors. Guests dine on world-class cuisine and have access to a top indoor/outdoor spa and water excursions via charters. All visitors must arrive by boat to this island resort, and there may be no reason to leave the island for your entire vacation.
Opal Key Resort & Marina (mm 0)
The recently rebranded Opal property, Opal Key Resort and Marina, can be found in the heart of Old Key West. If location matters to you, then this property is a perfect choice as it is just mere footsteps from most Key West attractions, as well as the famous sunset celebration at Mallory Square. Key amenities include a poolside oasis for guests along with access to Sunset Key.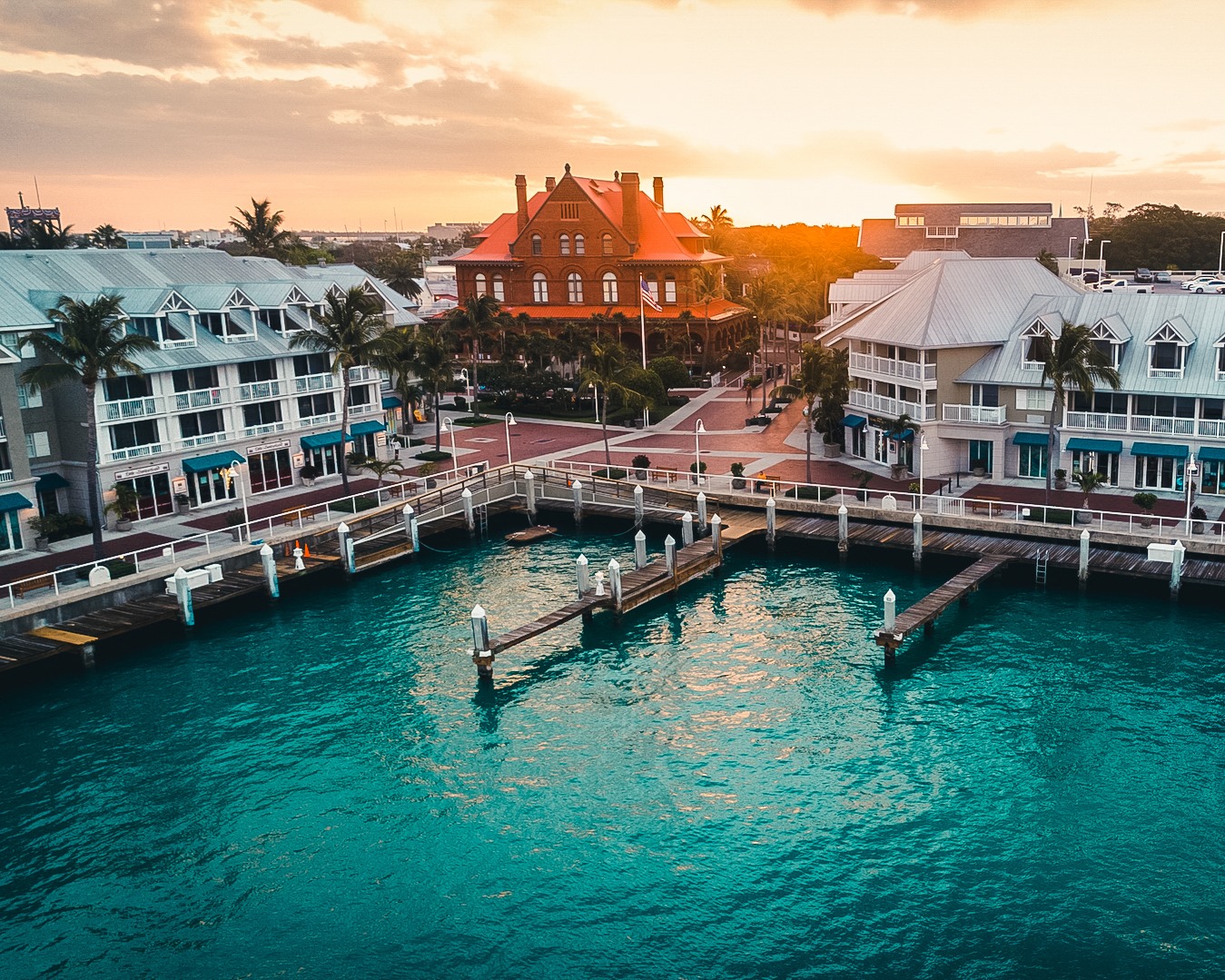 Airbnb and Vrbo
The Florida Keys is home to numerous rental properties, from community condos to complete canal homes available for nightly, weekly, and even monthly rentals. Searching these sites can be fairly time-consuming to find exactly what one is looking for; that is why it is best to know which Florida Key you want to visit before beginning the search.
Two important descriptions — regardless of location — that can improve your vacation are 1: finding recently renovated properties (construction and improvements are a premium) such as a listing from Kawama Yacht Club (mm 99) in Key Largo and also 2: learn the proximity to water and water views.
Boutiques and Traditional Bed & Breakfasts
Both boutique properties and traditional bed & breakfasts can be an interesting option when visiting the Florida Keys.
Casa Morada (mm 82)
Visitors can find a quaint 16 suite, adults-only boutique property nestled on the quiet bayside of Islamorada. Casa Morada, complete with complimentary yoga, kayaks, and bicycles offers a small private oasis for such discerning guests. Breakfast is included, but with no on-site restaurant, the property offers dine-in (delivery) services from local restaurants, but also encourages everyone to explore the nine most popular restaurants in Islamorada.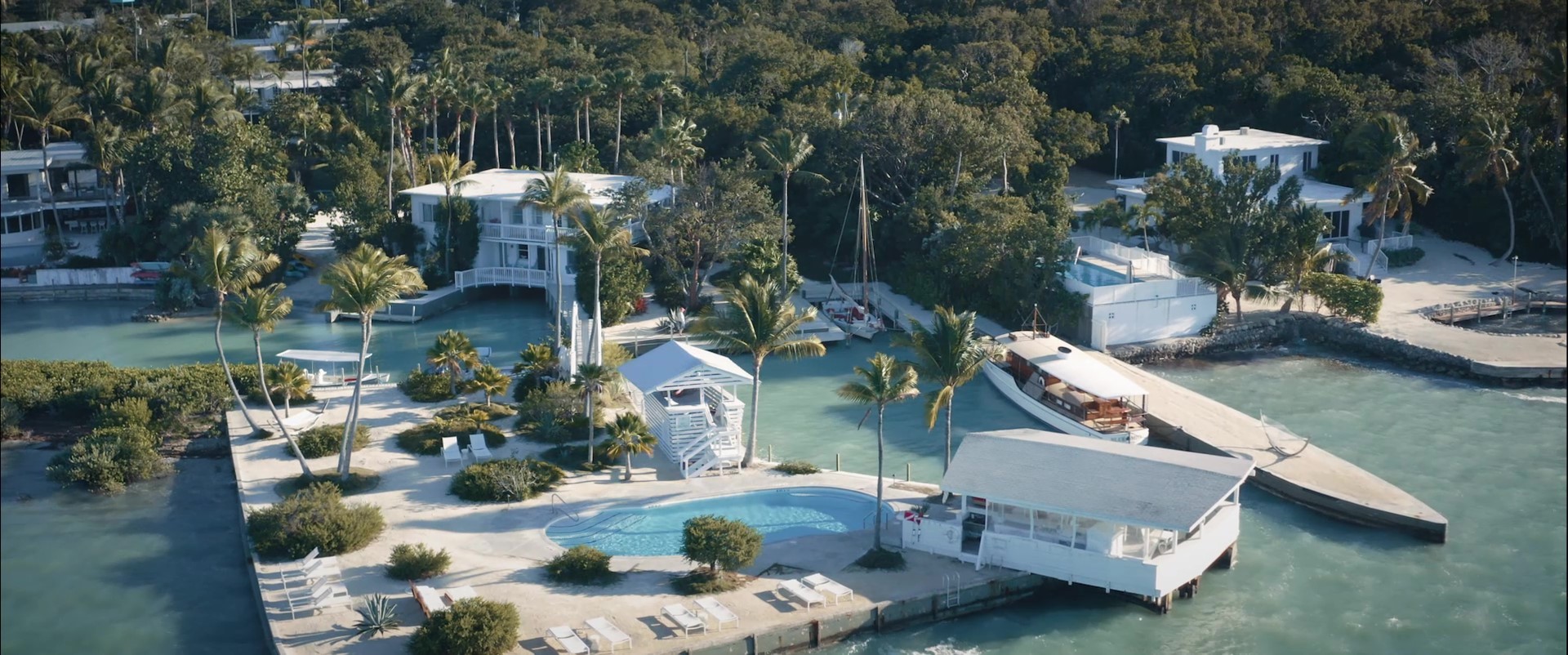 Amsterdam's Curry Mansion Inn (mm 0)
Many B&Bs can be found among the downtown streets of Key West, and one of the most historic remains the Curry Mansion on Caroline Street. Originally crafted in the 1860s and redone to a Georgian Revival style in the 1900s, this house still stands on the original homestead of the Curry family. Having changed hands numerous times, the restored property began operations as a bed and breakfast in 1988. Complete with a parlor, three fireplaces, and numerous wings and annex properties, the Curry Mansion offers multiple room types at multiple price points and multiple sleeping arrangements for those looking to appreciate the history of Key West.
Campsites and RV Parks
As with most areas, the best economical option remains both public and private RV parks or campsites.
Florida State Parks
Visiting the nine most popular Florida state parks in the Florida Keys is a great way to appreciate all the beauty found in the Florida Keys. Plenty of the parks, such as the popular John Pennekamp State Park and Bahia Honda State Park, offer campsites for both RVs and tents. You need to book a year in advance, but at this price point it's worth the hassle.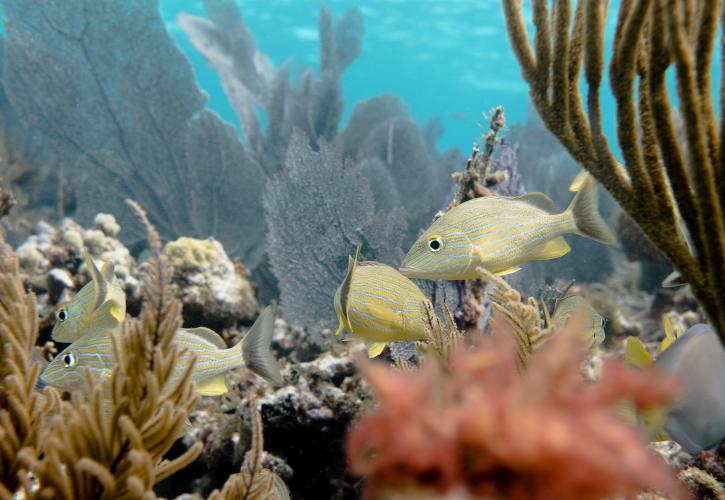 Family Adventure Camp (mm 35)
In the lower keys, Camp Jackson Sawyer serves both Boy Scouts and non-registered Scout families alike. Here guests experience a Keys glamping experience. The Family Adventure Camp offers luxurious tents complete with beds, Adirondack chairs on each porch, and even air conditioning.
The campsite promotes a scouts-style program (which does prohibit alcohol) and places a big focus on family activities through available excursions from the campground.
RV Parks
RV parks are a popular option in the Florida Keys, with numerous parks and resorts located on the long stretch of islands. Locations such as Lazy Lakes RV Resort (mm 20) and Grassy Key RV Park Resort (mm 58) are just two that offer hookups, plenty of services, views of water, and a long history of serving the Florida Keys.
Most of the parks are found south of Islamorada (below mm 70), but still choosing a park really can depend availability and location.
Sail Boats, Charters, and Under the Sea
The Florida Keys are best explored by the water, so why not stay on or even under the water?
Calypso Sailing
Located in Key Largo and Key West, Calypso Sailing offers the opportunity to charter and even bareboat charter numerous vessels. They offer everything from instruction and captains to complete provisioning services across their fleet of catamarans and single hull vessels.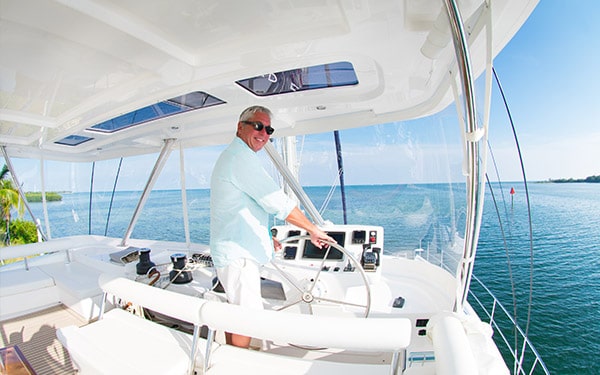 Sailboat, but Not Sail
Want to stay out at sea on a sailboat? Well, visitors can find numerous "house boats" available, and also examples of a sailboat off Key West. In the Keys, travelers can rent an entire boat complete with dinghy access available for transport to and from the islands for a vacation. If you desire days on the islands and evenings at sea, this may be the perfect option, but you'll need to pack light.
Jules' Undersea Lodge
To stay on the water or with a view of the water definitely enhances a Keys trip, but how about staying under the water? At Jules' Undersea Lodge, visitors can book a night under the sea at old underwater research center-turned hotel.
Modern décor will not be found inside this bit of history, but guests can watch a movie after the visibility from the ocean windows fades, with recommended options provided on a 42-inch screen complete with a dinner delivery via a SCUBA diver.
All of the Florida Keys offer many types of accommodations, and this list provides a unique sample of locations and types of experiences available for all visitors. Now, it's time for you to book the type of accommodation that best fits your Florida Keys travel plans.
READ MORE: 7 Florida Keys Beaches to Visit
Pin it for later!