Finding the perfect campsite can make or break your camping trip, but what constitutes the perfect camp spot depends on what type of camper you are. Some of us will need to have a hot shower no matter what, whereas others will only care about the view and proximity (or lack thereof) to others.
No matter what kind of camper you are, these tips will help you find the best tent camping spot for you.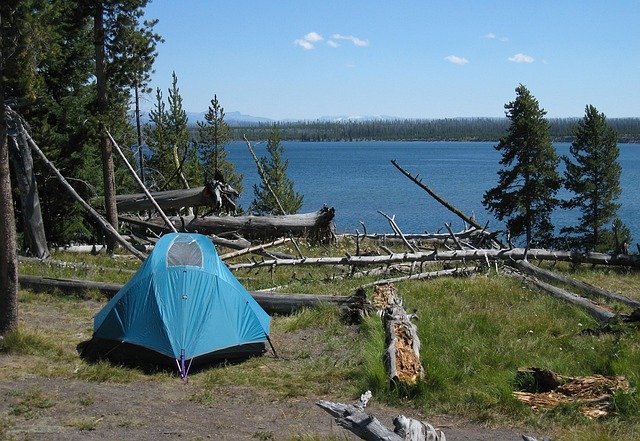 Start Looking for a Camp Spot Early in the Day
Allow yourself plenty of time to find the perfect camping spot, especially if you are planning on camping there for several days. Plan your day so you can start looking for a campsite mid-afternoon or at least several hours before dark. Unless you're sleeping in your car, setting up a tent in the dark can be very frustrating when you're new to camping. 
Looking for a campsite early in the day is particularly important if you're looking for a campsite on a holiday weekend or other prime camping time. Nothing can turn a joyful day in the outdoors into a stressful experience quicker than searching for a campsite in unfamiliar territory in the dark and finding every spot taken. Plus, choosing a campsite while there's still plenty of light will ensure you pick the spot with the best views.  
Make Reservations as Early As You Can 
Advanced reservations can often be made for popular areas such as national parks, national forest campgrounds, and private campgrounds. Campground reservations are especially handy if you're going to arrive at your destination late in the evening or are traveling to a popular destination during peak season. Reservations are also a good idea if you're a planner and the idea of traveling without knowing where you're going to lay your head for the night makes you too anxious. 
Just be sure to make reservations as soon as you know your trip dates. Campgrounds near large metro areas and well-known national parks, such as Yellowstone National Park, often fill up months in advance. Not much is worse than pulling up to your destination and finding the campground full with very few other options nearby.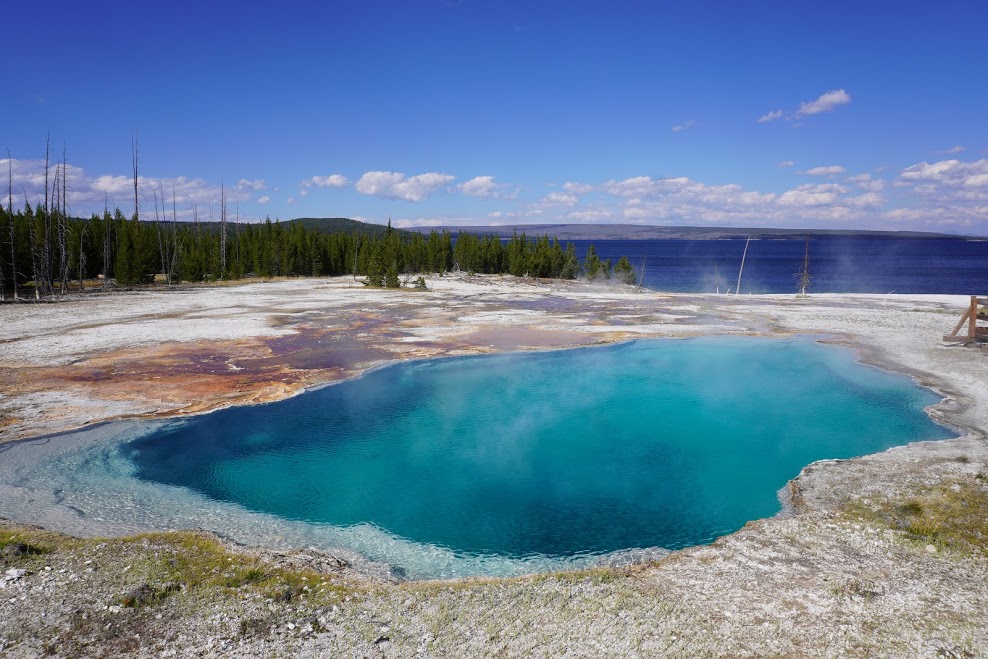 Consult Online Campground Review Sites For Advice
Several campground review sites have popped up around the Internet and provide loads of useful information on where and when to camp. Websites such as Campendium and Hipcamp offer reviews on thousands of campgrounds across the U.S., including such helpful information as which campsite is the best, what the amenities are like, and how reliable cell service is there.
Some of these sites allow you to book a campsite right from the website or app. You can also search by location, desired activity, or just browse the listings for inspiration. 
Look For Campsites with Flat Ground and Ample Shade
Flat ground is the most important thing to look for when choosing a camp spot. This can mean the difference between a restful night's sleep and waking up multiple times throughout the night crammed against a tent wall or rolling off your sleeping pad. Look for areas covered with sand, pine needles, or grass for the most comfort.
The best camping spots will have plenty of shade, yet catch plenty of early morning sun. This will provide shade from the midday sun, but help warm you up on chilly mornings. If you're an early riser, point your tent towards the east so you can catch some early morning sun. There's not much better than catching the sunrise from your pillow.
If you're expecting wind, angle your tent or car (if you're sleeping in it) so that the narrowest part is facing the wind. Also, set up camp near something that can help break the wind like a large tree or cliff face.
If you're camping in the desert, be mindful of low spots such as dry washes or narrow canyons. Although these sandy areas look like a cozy place to set up camp, flash flood risks are real even if the sky is clear above you and there is little risk of rain. Floodwaters can travel from miles away and wash away anything in their path.   
Look for Campsites Near Water, But Not Too Close
Sure, that campsite right along the water looks inviting but water, especially stagnant sources like ponds and swamps, are breeding grounds for mosquitoes and other annoying insects. To stay safe if rain is threatening, think "high and dry" when it comes to choosing a campsite. Avoid areas close to creeks and choose an elevated spot if you can, to prevent water from pooling under your tent.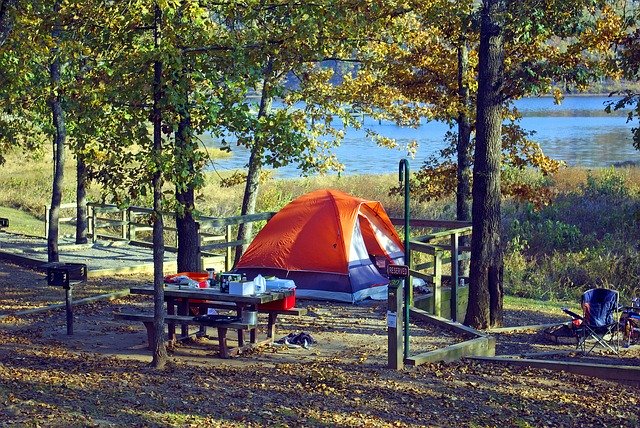 Don't Limit Yourself To Pay Campgrounds
If your idea of the perfect camp spot means being miles away from other campers, don't limit yourself to designated campgrounds. Dispersed camping is the name given to camping outside of designated campsites on public lands, and it's free to do so on National Forest and Bureau of Land Management (BLM) lands across the United States.
Unlike pay campgrounds, dispersed campsites tend to offer few if any of the amenities you'd typically expect like toilets, drinking water, fire pits, and trash cans. But what you get in lieu of such luxuries is utter solitude, better views, and the pleasure of knowing you're truly out in the wild.
Look for Pre-Existing Dispersed Camp Spots
One of the rules of dispersed camping is to only camp at pre-existing sites if you can. This avoids creating any new disturbances to the land and oftentimes campers before you have already picked out the most scenic and easily accessible spots. Look for sites that have some evidence of human use, such as trampled vegetation, fire rings, or tire tracks, and avoid contributing to further degradation of the area by following all Leave No Trace ethics.
Ranger stations and Forest Service offices are great resources for finding dispersed camping areas. Certain high-use areas or sensitive ecosystems may be off-limits to camping and dispersed camping is often not allowed near existing campgrounds, trailheads, or visitor centers. But other than that, dispersed camping is allowed on a majority of public lands.
Pin it for later!