If you're starting from scratch, this basic tent camping checklist may look a little intimidating at first. Getting into camping can seem overwhelming, so it's best to keep things simple and start packing far enough in advance. You may already have many of these items around the house so you don't necessarily have to go out and buy all new gear.
It's a good idea to consider renting or borrowing costly items, such as a tent or camp stove to get you started. That way you can make sure you actually enjoy camping before investing in new camping equipment. With time, you'll find what works for you and can add to your camping kit gradually so as to not break the bank with one huge spending spree.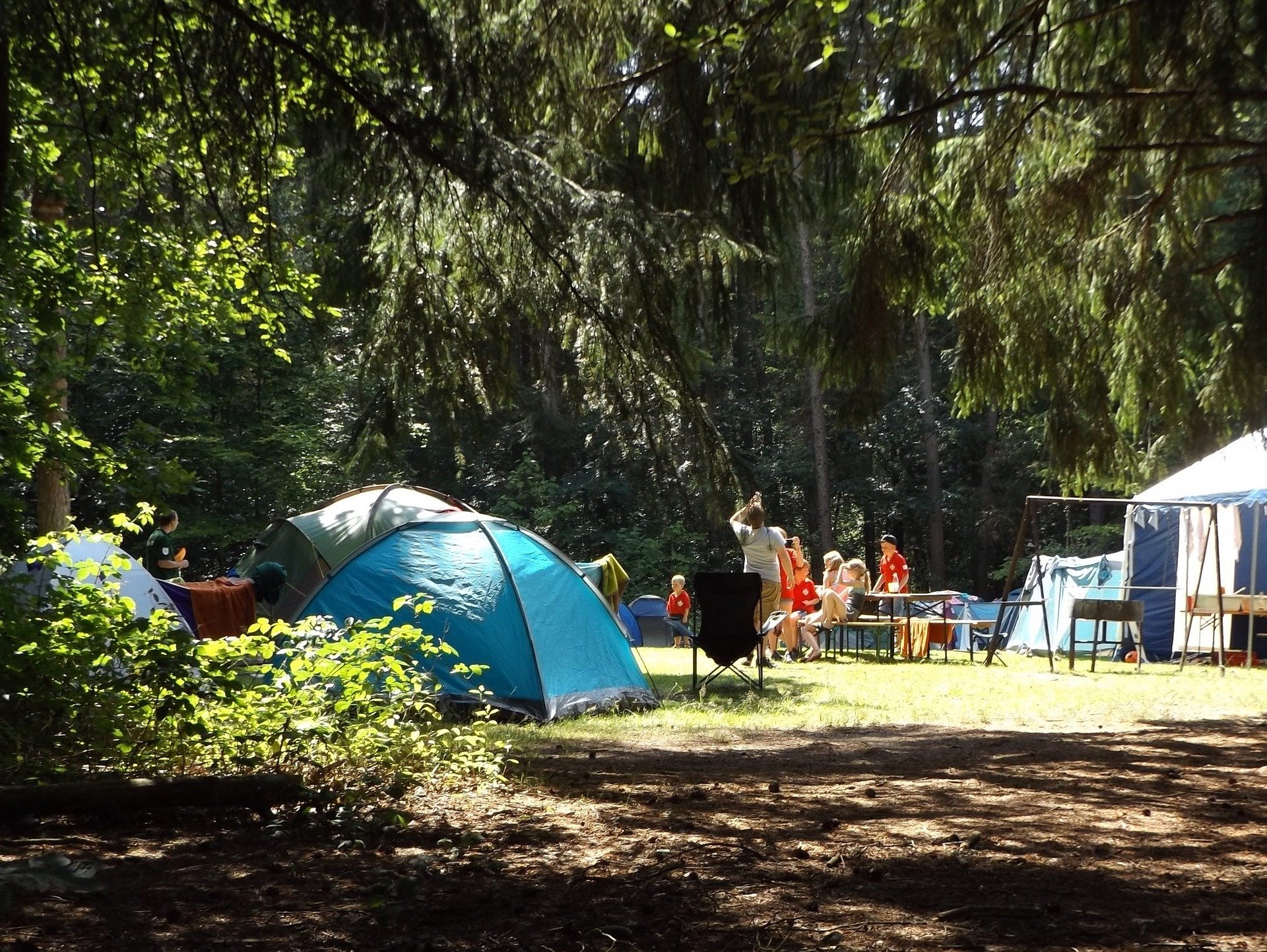 This tent camping checklist is a great way to get you started. With experience, you can adapt this list to fit the your family and the unique needs of your trip. 
Sleep and Shelter
Your sleep system is the most important and likely the most expensive part of your tent camping kit. Unlike backpacking, you don't really have to worry about the weight and size of your gear since you won't be carrying it, so go for comfort rather than packability. Consider using a standard blow-up mattress if you have space, and blankets can easily be used in place of a sleeping bag if you don't have your own. You can always try sleeping in your car instead of setting up a tent.
Sleeping Pad

Sleeping Bag (or blankets)

Camp Pillow

Tent (and footprint or tarp, and stakes) 
Kitchen Gear
Your cooking setup can be as simple as a cup, a few eating utensils, and a selection of food that doesn't require cooking. But since you're traveling by car, you can go all out with some extra kitchen gear like a two-burner camping stove, cook pots, cutting boards, and whatever else you think you'll need to make gourmet camp meals. For easy kitchen clean-up, don't forget to pack a dishpan or large plastic container, biodegradable dish soap, and paper towels. Large plastic bins are useful for organizing your camp kitchen gear. 
Camp Stove

Lighter and/or Matches

Water Jug

Cooler

Cook Pots and Cooking Utensils

Plates and Bowls

Eating Utensils

Dishwashing Bins and Biodegradable Dish Soap 

Can Opener, Bottle Opener, and Corkscrew

Cutting Boards

Paper Towel

Sandwich Bags and Aluminum Foil 

Garbage Bags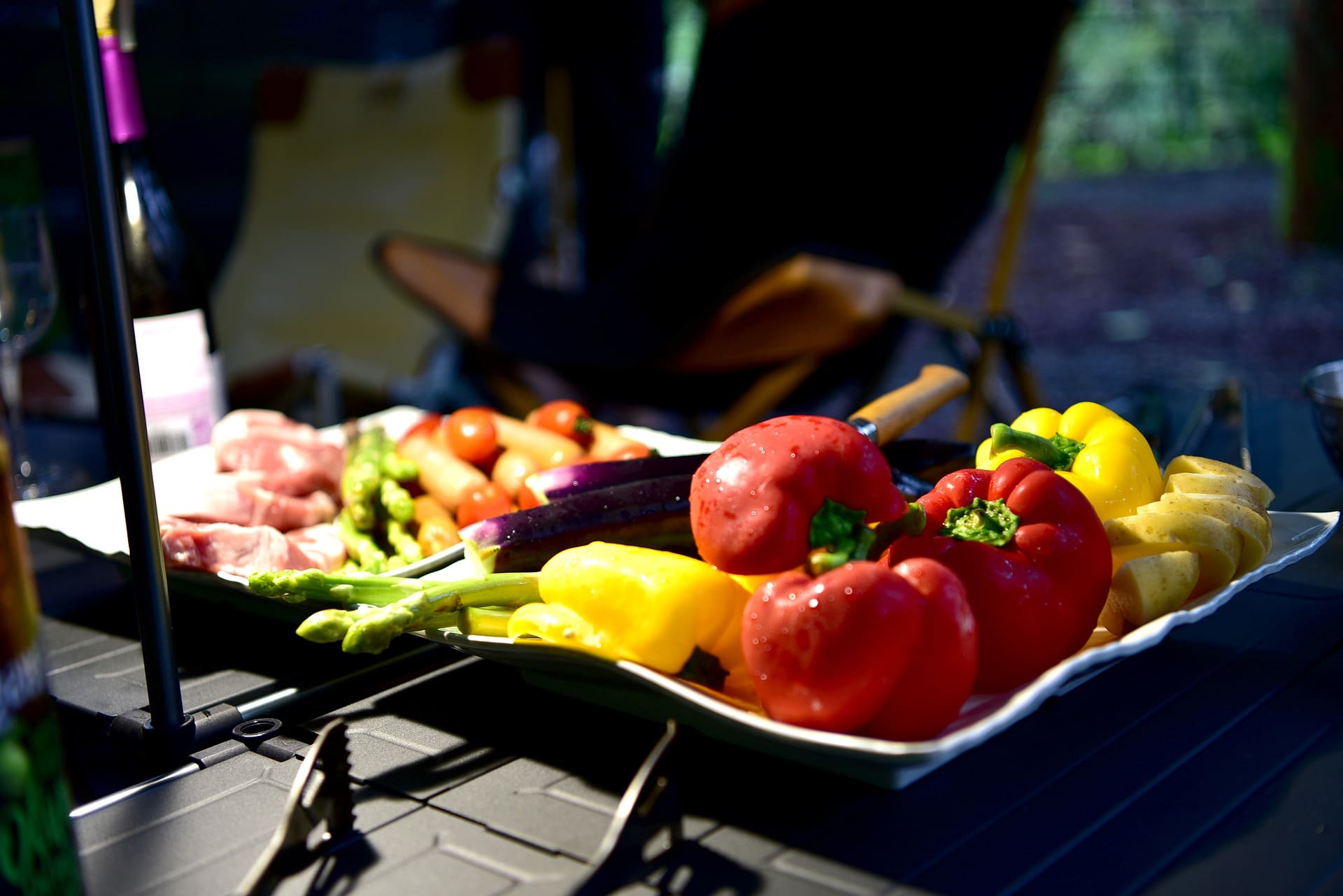 Campsite Items
Pack one camp chair per person; any lawn chair or folding chair will do. Most campsites have a picnic table, but if you are dispersed camping you'll want to pack a folding table for cooking. Make sure you have a headlamp or flashlight for each person, and a daypack for adventures around camp. Pack a pop-up shade structure or tarp in case you can't find a camping spot in the shade.
Camp Chairs

Camp Table

Headlamps or Flashlights

Lantern

Daypack

Camping Shade or Tarp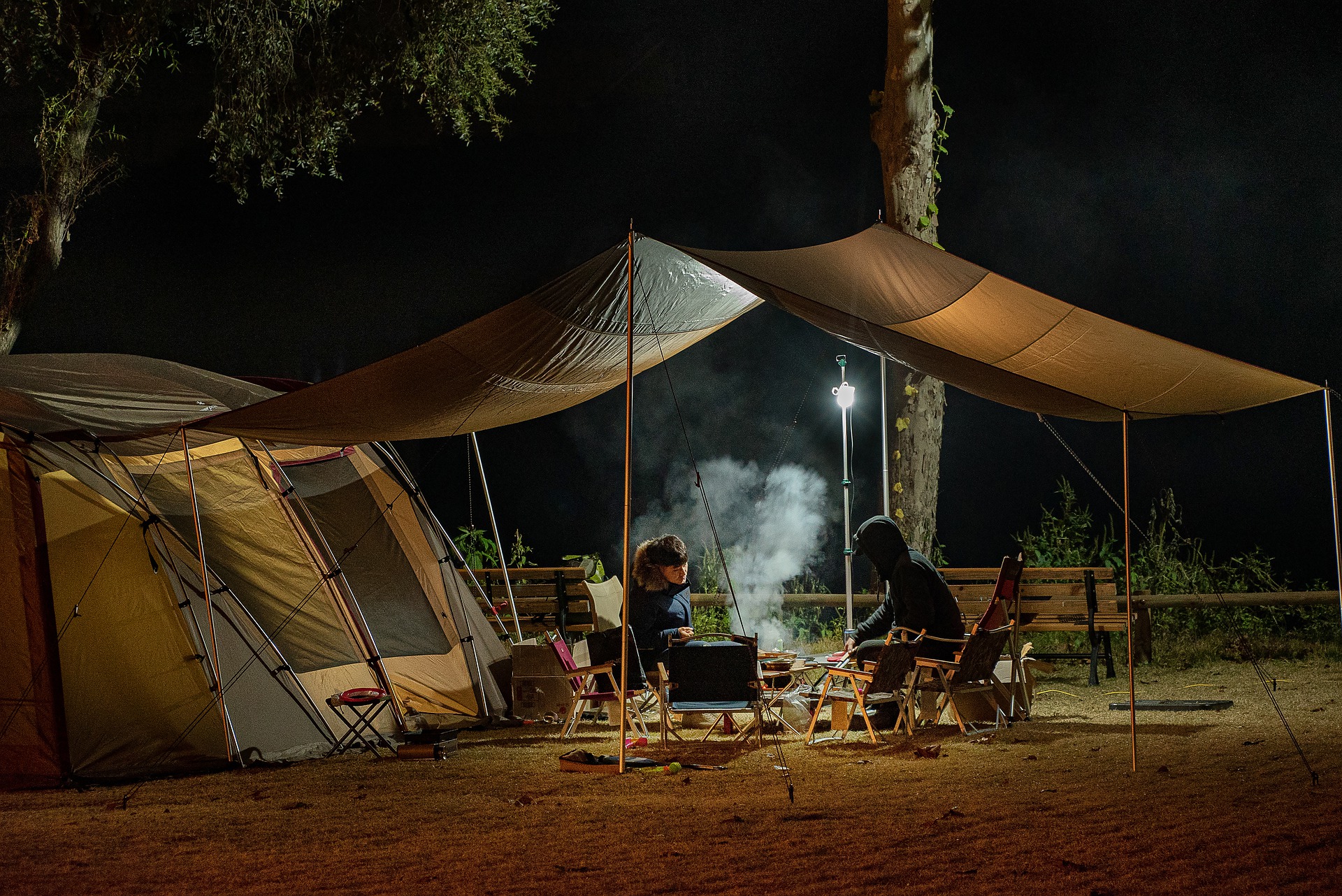 READ MORE: 5 Ways to Make Coffee While Camping
Tent Camping Emergency Kit
When it comes to camping safety, preparing an emergency kit is essential. A fully stocked first aid kit is a good first step. Always have paper maps and other navigational tools handy since you may not have reliable cell service for the entirety of your camping trip. Spare batteries, a fire-starter kit, and extra food and water can be helpful in emergencies. Duct tape, multi-tools, and repair kits are useful items to have in case you run into any problems with your gear.
First Aid Kit

Map or Compass

Spare Batteries or Solar Charger

Fire-Starting Kit

Extra Food and Water

Sleeping Pad Patch Kits

Duct Tape

Nylon Cord or Rope

Multi-Tool or Pocket Knife

Camp Axe or Hatchet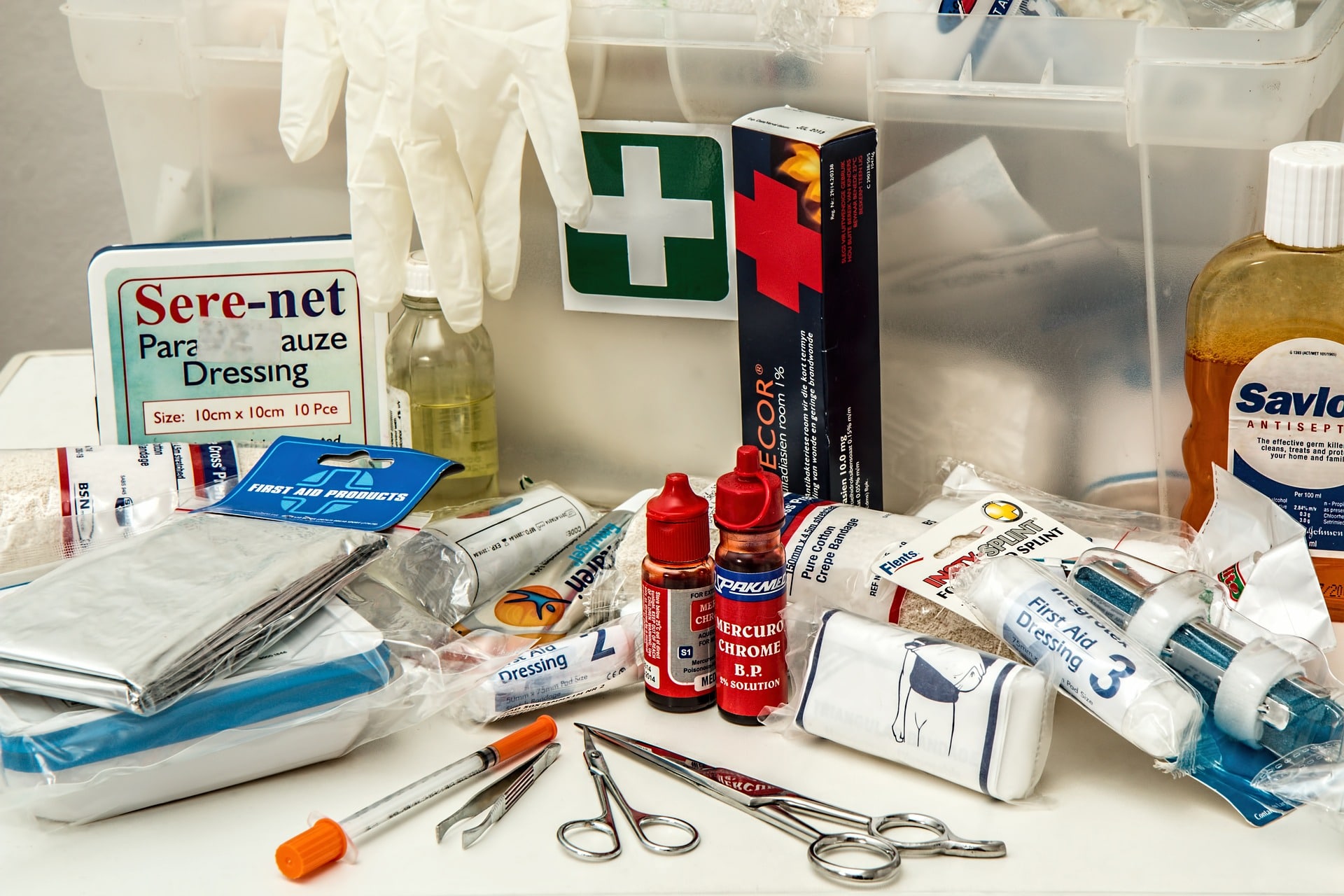 Clothing
Your checklist for camping clothing will vary widely depending on the time of year, climate, and weather forecast. At a minimum, your packing list should include t-shirts, a long-sleeve shirt, a light jacket, shorts, pants, underwear, socks, and some sturdy hiking shoes. In colder weather, pack plenty of extra layers and a warm jacket. Packing a warm hat and gloves is always a good idea in case you experience unanticipated poor weather.   
Packing the proper clothing is key if you're going to be camping in the rain. Opt for clothing items made out of synthetic materials or wool over cotton, and have a good rain jacket or poncho on hand. Always pack extra underwear and socks. 
Moisture Wicking T-Shirts

Quick Dry Pants and Shorts

Fleece or Warm Jacket

Rain Gear

Sleepwear

Socks

Underwear

Bandana and Visor

Warm Hat and Gloves 

Hiking Boots or Trail Shoes 

Swimsuit
Personal Hygiene
Since you're camping, you can usually get away with packing only basic hygiene supplies such as a toothbrush and toothpaste, deodorant, and any necessary medications. Some campgrounds have showers available and in that case, you'll want to bring along soap, shampoo, and shower shoes. Baby wipes are a very valuable camping tool — they're great for cleaning your hands off, washing your face, and giving your body a quick wipe-down at the end of the day.  
Toothbrush and Toothpaste

Deodorant 

Medications

Baby Wipes

Sunscreen and Lip Balm

Insect Repellent

Hand Sanitizer

Toilet Paper 

Towels

Solar Sun Shower (if there aren't shower facilities available)
Personal Items
Be sure to bring along some cash and/or your checkbook; many National Forest Campgrounds only accept cash or check for campground fees. Also, make sure to have paper copies of any campground reservations or proof of reservations available on your phone.
Credit Cards and Cash

Campground Reservation Confirmations

Cell Phone and Charger

Sunglasses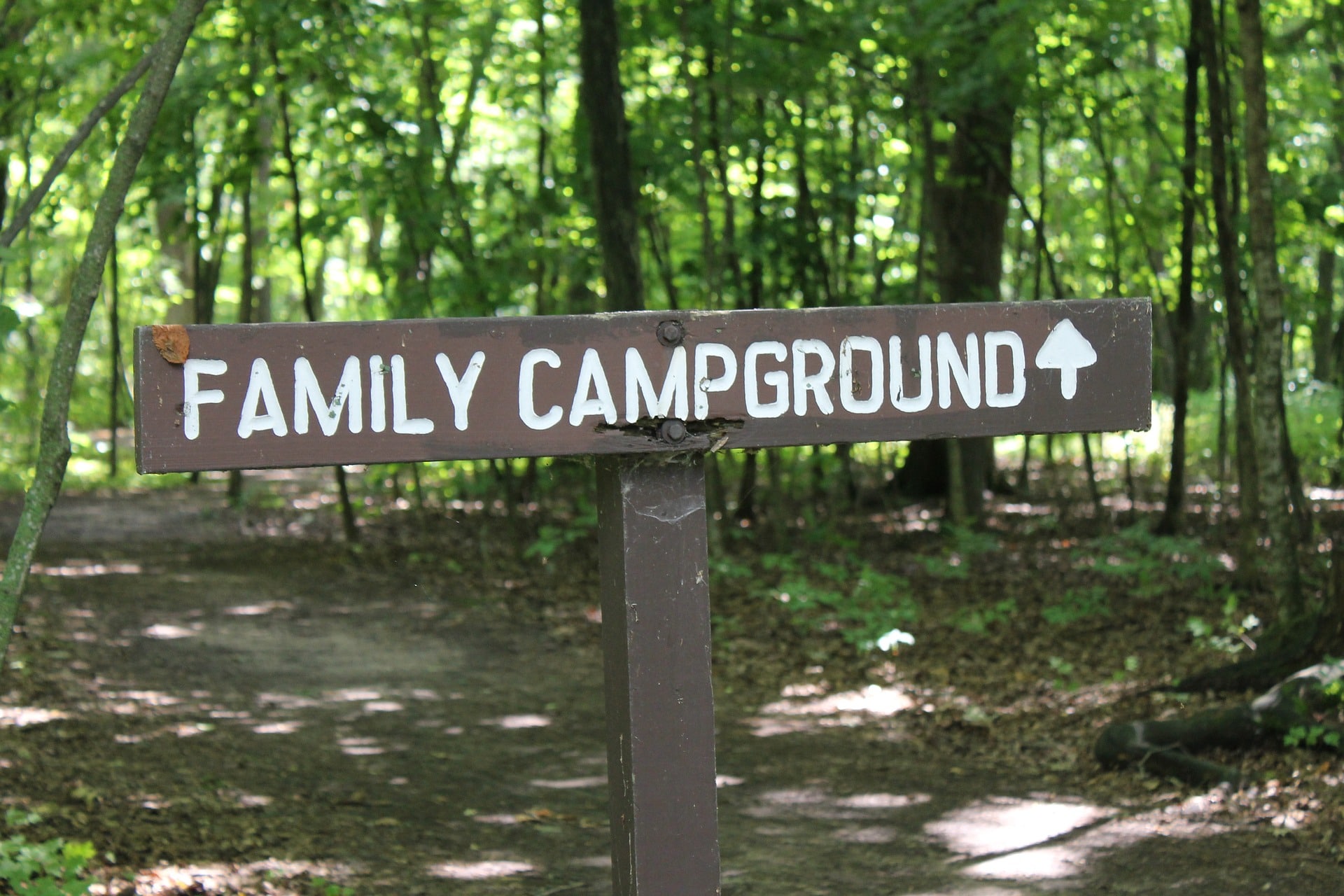 Optional Tent Camping Items
Now that you have all the tent camping essentials taken care of, it's time to think about what kind of fun you want to have at camp. Camp favorites include stargazing apps, a deck of cards, a frisbee, and musical instruments. If you're camping solo, a journal or good book is priceless.
Night Sky Apps

Travel Games or Cards

Frisbee, Cornhole, or other yard games 

Field Guides (Trees, Flowers, Wildlife, etc.)

Journal and Pen

Books and Magazines

Trekking Poles

Fishing Gear

Musical Instruments 

String Lights

Camera

Binoculars

Dog Gear
READ MORE: Guide: Tent Camping for Beginners
Pin it for later!