Among all the North American cities with ski resorts, Salt Lake City, Utah has carved quite a niche for itself. The city boasts of winters that are straight out of a fairy tale.
Snow-covered mountains with the sky partly shrouded with clouds, the weather makes it a perfect venue for skiing. Acknowledging the evolution of skiing from adventure sports to a wholesome family bonding time, Salt Lake City offers at your disposal a wide array of ski resorts to make your vacation a memorable one. 
The city has some of the best ski resorts that make their way to the bucket list of anyone who loves to ski.
We dive into four Salt Lake City ski resorts and what they have to offer.
1. Park City Mountain (31 miles from Salt Lake City)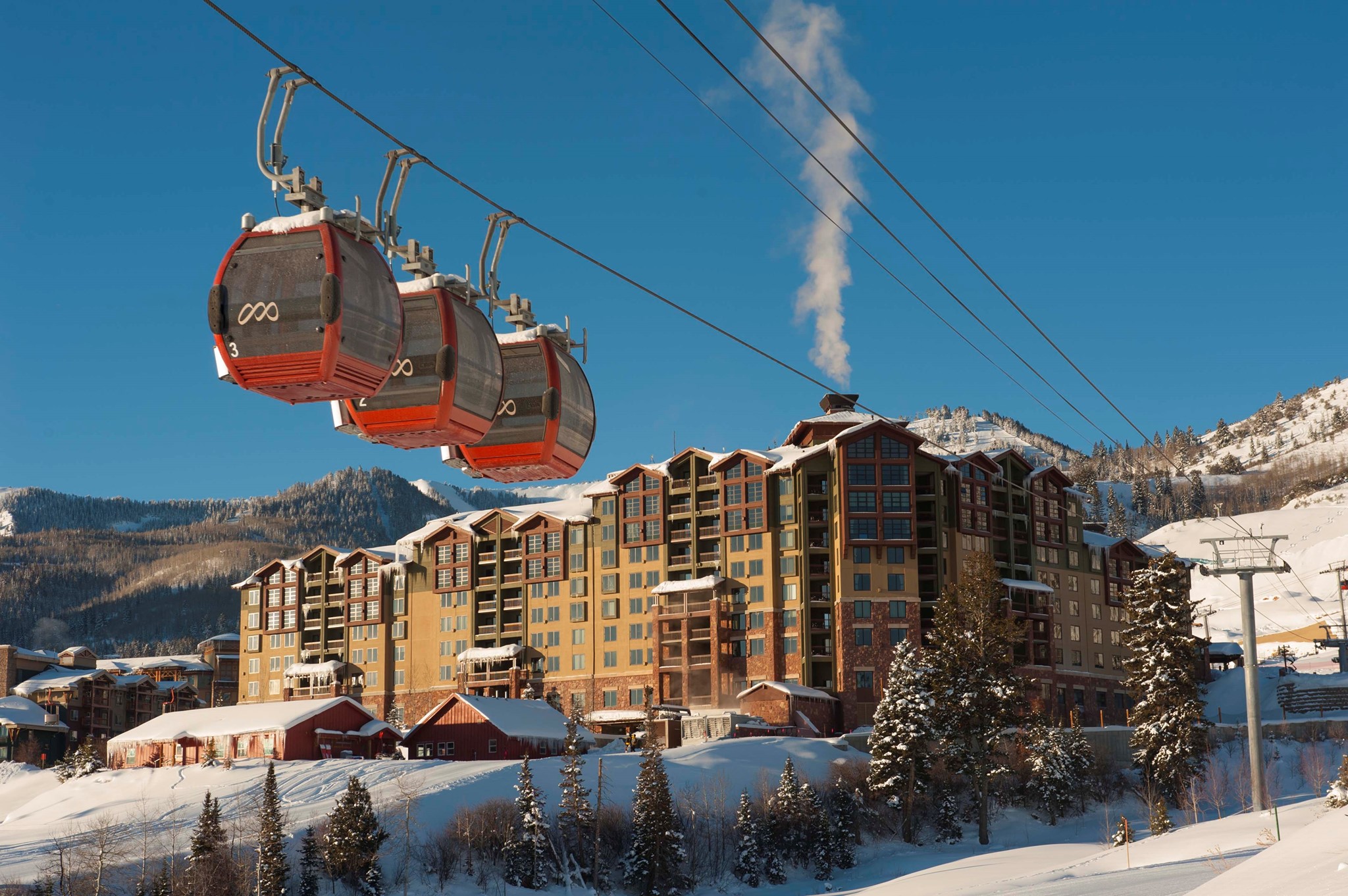 One of the best ski resorts near Salt Lake City, Park City Mountain is magnificence personified.  Having the distinction of being the largest ski resort, Park City Mountain elevates the ski experience by a few notches.
Located at the very heart of Park City, it's a place frequented by the who's who of the ski world. It offers some of the best facilities to make your ski vacation an unforgettable one. Park City Mountain packs quite a punch to your ski vacation with its 330 trails, 44 lifts, and 7,300 skiable acres.
The resort knows that skiing may be the mainstay of your vacation, but it's the other things that go on to make an everlasting impression on your mind. Relax while savoring the choicest of cuisines and drink in the spectacular vistas of the resort. 
Beyond the grandeur of Park City Mountain lies its stellar historic legacy. 2002 was a year of great significance for the establishment. It had the pleasure of being the host of quite a few events of the 2002 Winter Olympics. With fans from all over the world, towering names in sports, and a whole lot of journalists covering the event, the resort was an epicenter of activities pulsating with life. 
This ski resort is magic all year round. If mountains are about snow and skiing, activities off the mountains come with their own charm. The calendar brims with off the mountain activities for you to pick and choose from. January is all about the iconic Sundance Film Festival, while August holds the Kimball Arts Festival. All other summer months are dominated by golf, mountain biking, horseback riding, river rafting, and hot air ballooning. 
And for nature lovers, beyond the adrenalin thrill of skiing, there are the picturesque scenic drives around the resort. These mountain passes have some of the most captivating byways. Treat your eyes to the incredible views that nature has to offer.
2. Brighton Resort (30 miles from Salt Lake City)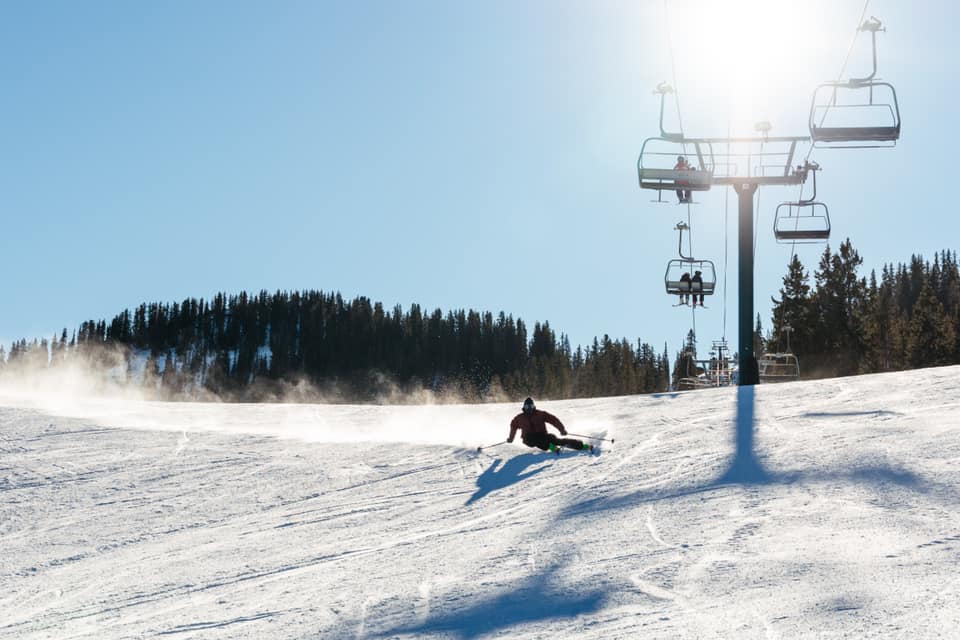 If you are looking for a ski resort with an old-world charm about it, Brighton Ski Resort is the right destination for you. Compared to other nearby ski resorts, Brighton is conspicuous because of its absence of glitz and glamour. Having a nonchalant and relaxed atmosphere, it lures families and prominent snowboards alike. 
Brighton Ski Resort is the epitome of tradition entwined with modernity. It has scored a double hat trick as a #1 ski resort for families and as the best value. The air of antiquity is juxtaposed with modern and diverse families giving its patrons the best of both worlds.
The resort redefines the word copious when it comes to snow. There is just so much snow that you might wish the dictionary had a new word to adequately describe it. With an average of 500 inches of snow in winters, affordable accommodation, 100 percent terrain accessibility, and an uninterpreted vision of the alluring hinterland, this ski resort is a delight for every skier. 
True to its reputation of being a family-friendly resort, Brighton Ski Resort has an array of activities to engage skiers of all ages. From private lessons for both children and adults that guarantee one-on-one attention and group sessions to multi-week programs and workshops, is has something for everyone. The resort also organizes a host of activities for children between the ages of 6-15 during summertime. 2019 was all about a particular theme each week, and had an impressive list of 30 camps to choose from. 
One of the biggest attractions is night skiing, complete with 22 runs and 200 lights that totally enthrall your senses.
READ MORE: The Best Places to See Fall Foliage in Utah
3. Solitude Mountain Resort (28.5 miles from Salt Lake City)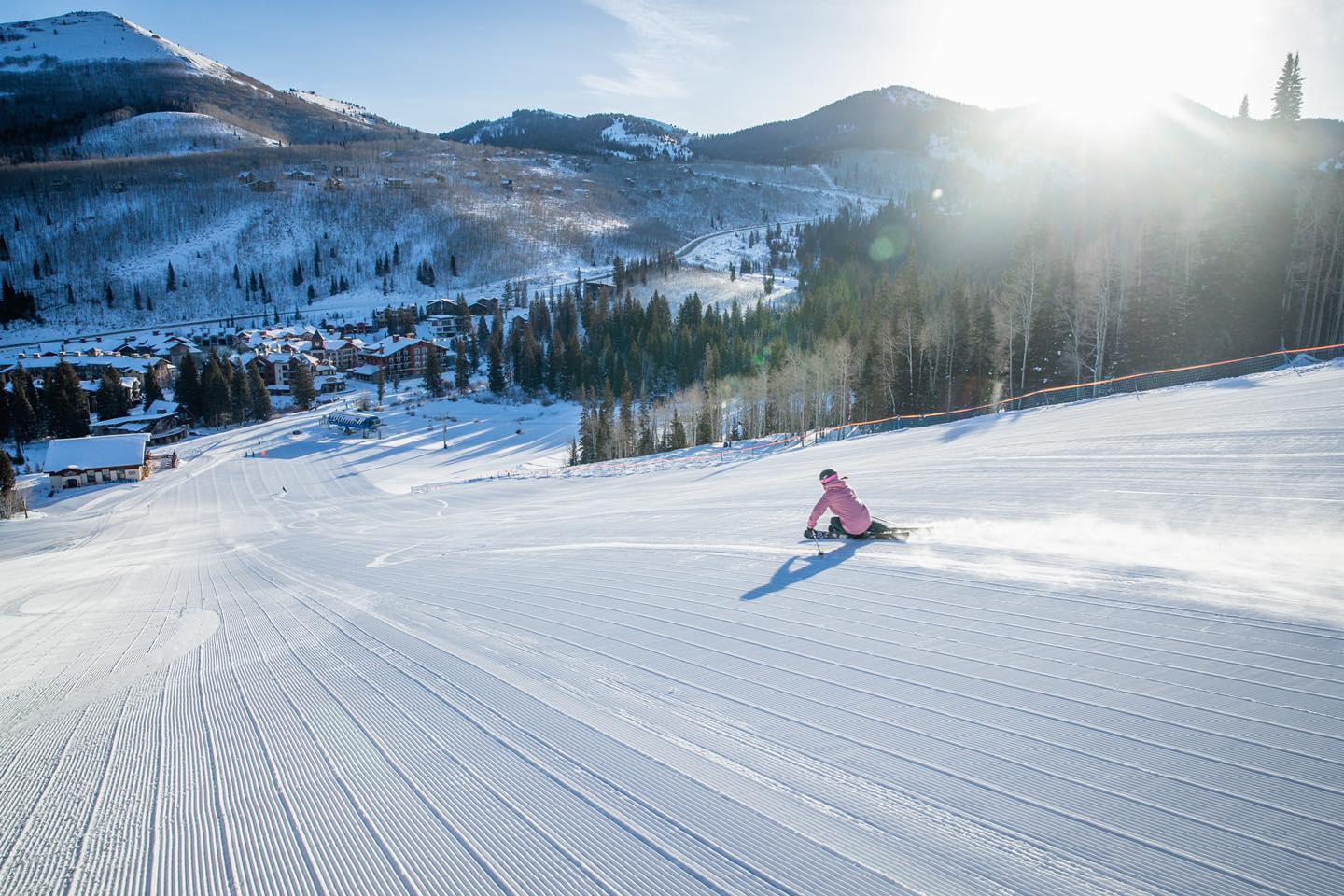 Little Cottonwood Canyon is a bundle of charming contradictions. Its powder frenzy is complimented with the absolute tranquility of Solitude Resort. Free yourself from the constant ticking of the clock and embrace the unhurried pace of the resort. The absence of humanity is what attracts people to Solitude Mountain Resort. 
The name says it all. Solitude Mountain Resort all about being with yourself. Conveniently located just 30 minutes from Salt Lake City, it boasts of 82 named runs and 3 bowls across a scenic spread of 1,200 acres. Far away from the crowds, solitude is expecting you as its guest at 10,488 feet. Being in the company of the snowiest canyons in North America offers a beguiling journey in any of the many off-piste terrains. Diverse choices of accommodation coupled with the most delectable cuisine alternatives to tantalize your taste buds make this resort an effortless entry in a ski lover's bucket list. 
Solitude Mountain Resort has two distinct areas. Moonbeam, which caters to day skiers, and a Village area that is tailored for the lodgers of the resort. A full-service spa and multiple dining options make you feel like you're at home away from home.  
4. Snowbird (26.7 miles to Salt Lake City)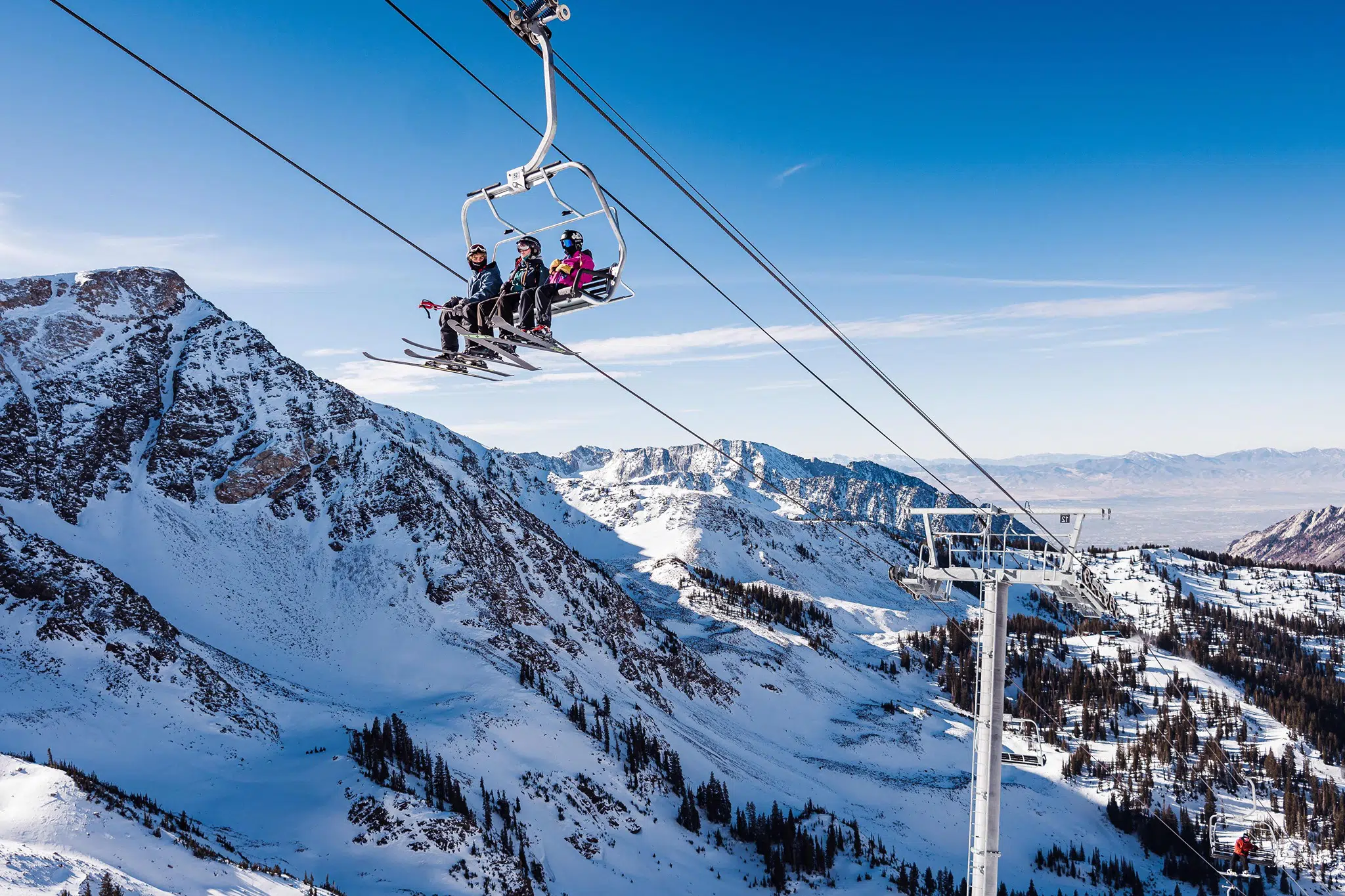 Snowbird Ski and Summer Resort offers powder days that legends are made of. Great runs and intricate terrain make the stay at Snowbird a momentous one. Skiers are carried up to 11,000 foot Hidden Peak, all in under 10 minutes — an adventure that is only possible in this mecca of ski enthusiasts.
With an average of 500 inches of snow each season, Snowbird is a paradise for anyone who loves to ski.
READ MORE: Some of the Best Remote Attractions in Utah
Now that you know most of the Salt Lake City ski resorts that are worth knowing, which one are you heading off to for your next ski vacation?
Pin it!