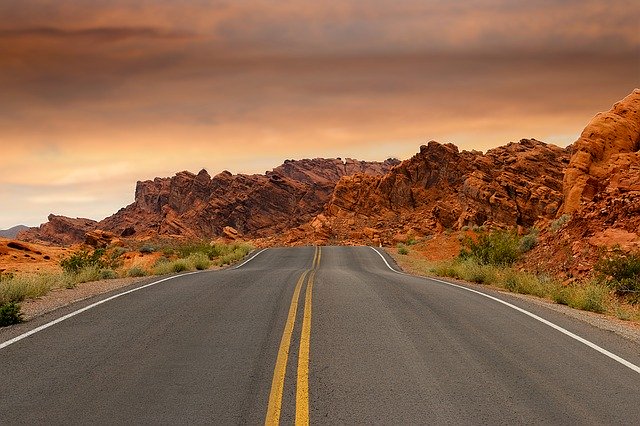 Most visitors are drawn to Utah's enchanting red rock landscapes and bottomless powder ski slopes, but did you know that Utah has some of the most isolated and bizarre sights and attractions in the continental U.S.?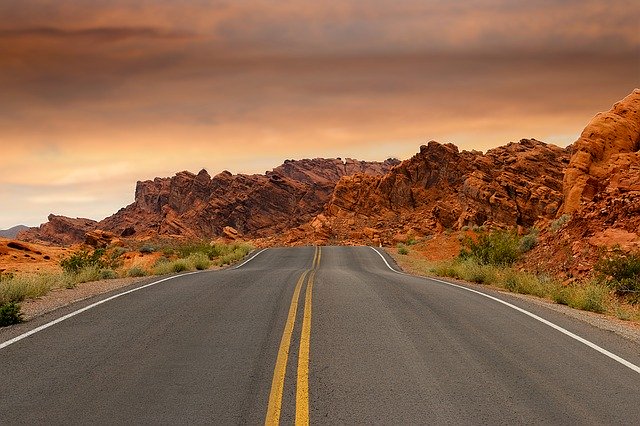 Utah is literally littered with strange and unusual attractions from massive works of land art and wild rock formations sculpted by the elements to creepy abandoned mills and mammoth rock cathedrals in the desert.

Read More: Best Short Hikes in Yellowstone
Whether you're headed to Utah for a national parks tour or your dream ski vacation, stop off at one of these remote and unusual attractions for a different, albeit strange view of Utah.   
Utah Attractions
Spiral Jetty
This giant coiled Earth sculpture juts out counterclockwise into Great Salt Lake at Rozel Point and is a uniquely beautiful sight to see. Constructed in 1970 by the American sculptor Robert Smithson, the Spiral Jetty is made entirely of mud, salt, and basalt rocks. Depending on water levels, the sculpture is sometimes completely submerged underwater.
The Spiral Jetty is located on the northeastern shore of the lake about 100 miles northwest of Salt Lake City. It is at the end of a dirt road 16 miles past the Golden Spike National Historic Park, which commemorates the site that a Golden Spike was driven into the rails signifying the completion of the first Transcontinental Railroad.
A small parking area overlooks the Spiral Jetty and you can walk down to the sculpture or hike up the hill above the jetty for a birds-eye view. Make sure to also check out the remains of an abandoned oil rig just east of the Spiral Jetty.   

Sun Tunnels
The Sun Tunnels is another large-scale art installation located in a remote corner of Utah that us a must-see attraction. Completed by Nancy Holt in 1976, the Sun Tunnels consist of four massive concrete tunnels arranged in a cross pattern and aligned with the sunrise and sunset during the summer and winter solstices. The top of each tunnel is also pierced with holes that cast light into the dark tunnels in the pattern of constellations.
There are several ways to get to the Sun Tunnels and each way requires a bit of dirt road travel. Just getting there is half the adventure and you're sure to come across several other interesting sights along the way such as the abandoned railroad community of Lucin, the Bonneville Salt Flats, and the Enola Gay hangar at the Wendover Airfield.   
Read More: 10 Reasons and Benefits of State Park Camping
Tintic Standard Reduction Mill 
Located 70 miles south of Salt Lake City, the Tintic Standard Reduction Mill is an abandoned ore refinery that processed silver, gold, copper and lead, during the early 1920s. This century-old refinery is littered with graffiti and is a haunting monument to the area's mining days. It is listed on the National Register of Historic Places and stands out from the surrounding landscape like a colorful fortress and a must-do attraction in Utah.

The Tintic Standard Reduction Mill has recently been closed to the public citing safety concerns given its high levels of arsenic and lead but you can still get some good photos from the fence.


Cathedral Valley (Capitol Reef National Park)
Cathedral Valley is a remote region of Capitol Reef National Park characterized by giant sandstone monoliths with intriguing names such as the Temple of the Sun, Temple of the Moon, and the Walls of Jericho. These single towering rocks reminded early settlers of Gothic cathedrals so they gave them names consistent with their immensity. 
A high-clearance vehicle is required to get out to Cathedral Valley and roads can become impassable when wet. Vehicles need to ford the Fremont River, which should never be attempted during times of high water or during floods. There is one primitive campground in Cathedral Valley, but no services whatsoever and it is not uncommon to wind up with the entire valley to yourself overnight. 
Hell's Backbone Road
The Hell's Backbone Road is a mostly gravel 38-mile road that connects the towns of Boulder and Escalante, Utah. It is one of the most scenic drives in the state and the highlight is the Hell's Backbone Bridge, a narrow bridge spanning the Box/Death Hollow Wilderness Area with sheer drops on both sides. 
The road was built in the 1930s by the Civilian Conservation Corps and it was the first automobile road connecting the two towns. The bridge has since been replaced by a modern concrete bridge but you can still see the remnants of the original wooden bridge below. There are parking areas on both sides of the bridge and the views from this mighty landmark are amazing. You'll also find several trailheads and camping areas along Hell's Backbone Road. 

The Maze (Canyonlands National Park)
The Maze is a wild and remote district of Canyonlands National Park characterized by maze-like pathways and dead-end canyons. The region is only accessible with a high-clearance four-wheel-drive vehicle and even then, many of the area's sights are a few days' hike away. Water is scarce and incredible desert route-finding skills and backcountry knowledge are necessary in order to survive this truly untamed environment.  
Read More: How To Make The Most Of Yellowstone National Park
Mystic Hot Springs
Known as one of the best hippie hot springs in the west, Mystic Hot Springs is a trippy little attraction in an unlikely rural Utah setting. Travelers, including Indigenous People from the Ute, Shoshone and Piute Tribes, have been soaking in these hot springs for thousands of years. 
The soaking area consists of two soaking pools and six cast iron tubs scattered around the mountainside. Unlike most other hot springs, there is no sulfur in Mystic's water so there are no strong smells. If you want to stay the night, you can camp, sleep in a converted vintage school bus or rent an authentic pioneer cabin.  

Parowan Gap Petroglyphs 
Just north of Cedar City, Utah in a narrow, natural gap in the mountains, the cliffs and boulders are covered with hundreds of petroglyphs. Most of these petroglyphs contain figures of humans and animals, but there are also several interesting shapes and designs that appear to resemble maps and solar alignments. 
Archeologists believe the petroglyphs represent an ancient calendar system but their true significance and meaning are unknown. In addition to petroglyphs, the valley also contains a collection of fossilized dinosaur footprints.  
Fantasy Canyon
Located about an hour outside of Vernal, Utah in the middle of a remote oil and gas field, Fantasy Canyon is a bizarre wonderland of interestingly shaped rocks. Carved from eroded deposits of sand and mud along the shoreline of ancient Lake Uinta, these strange sandstone rock formations look like they stepped right out of the pages of a fantasy novel. 
The road to Fantasy Canyon should be passable to most vehicles but a high-clearance vehicle is recommended. A self-guided trail winds through the formations and picnic tables and restrooms are available at the recreation area. 
Pin it!