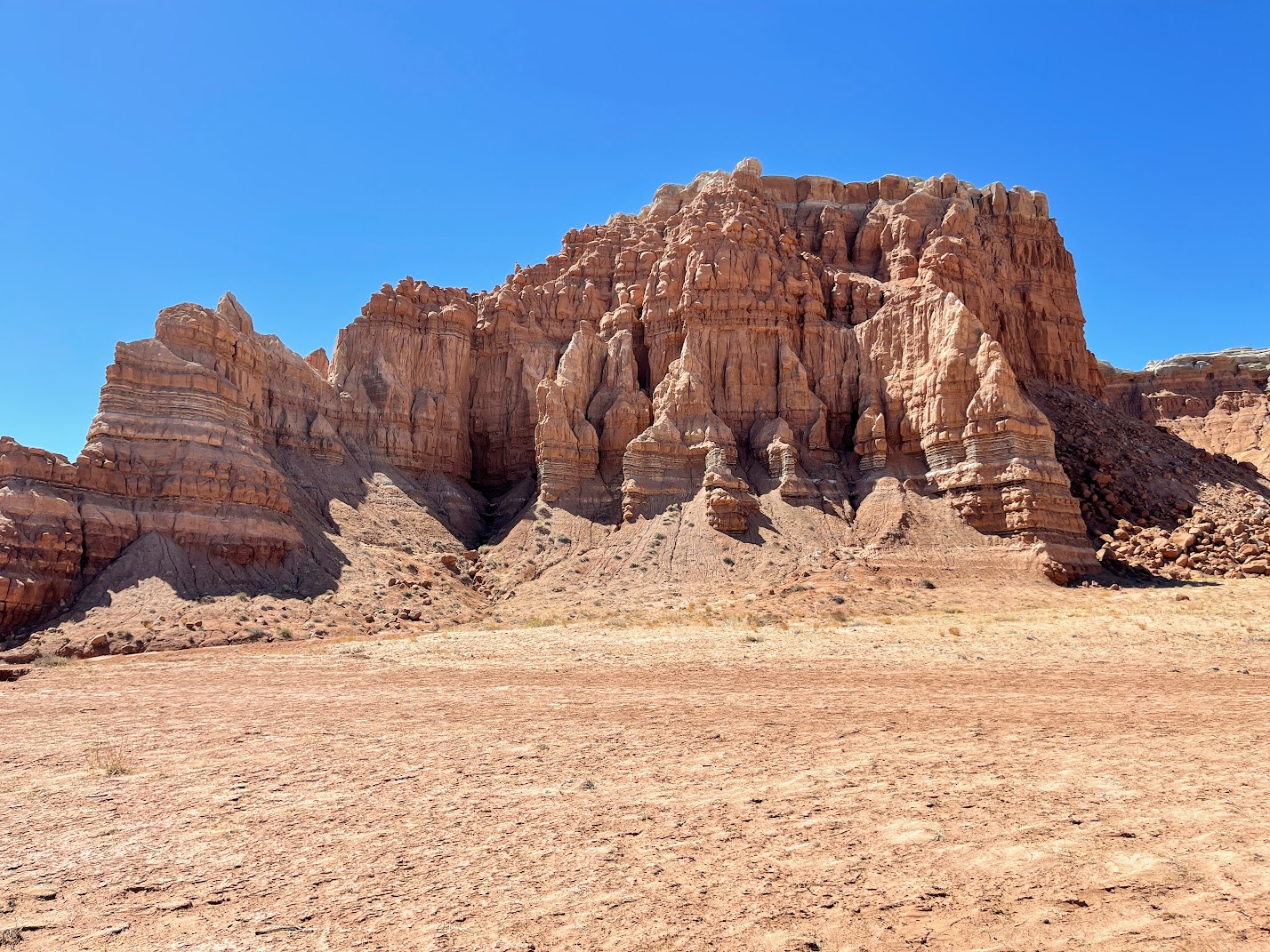 Utah's amazing natural scenery stretches far beyond the borders of its five famed national parks. Utah is home to over 40 state parks, all featuring scenery that rivals the national parks and rivals other state parks in North America.
Unlike the national parks, the majority of Utah's state parks center around recreation and offer much more than the national parks in terms of camping, mountain biking, swimming, and boating.
Utah's state parks also tend to be less crowded than the national parks, are often cheaper to visit, have more recreation opportunities, and often allow dogs on trails.
They can also make a great basecamp for exploring the national parks since many of them are located nearby or on the way from one national park to the next.
If you are looking for some of the best state parks in Utah, look no further than the eight we've experienced over the years.
Dead Horse Point State Park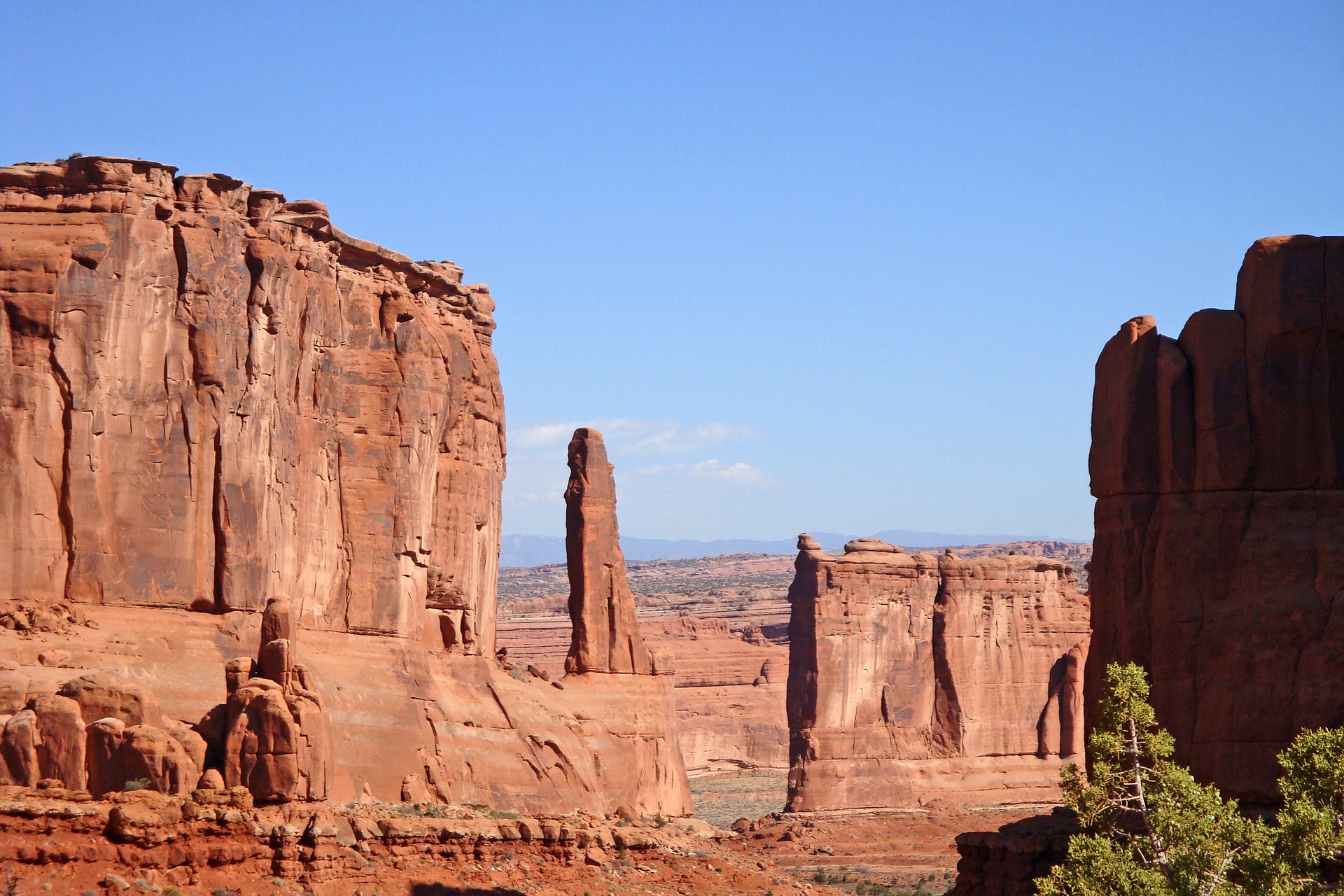 Many visitors to the Moab area head straight to Arches and Canyonlands national parks, but few know that some of the most dramatic desert views can be found at Dead Horse Point, a state park wedged between the two national parks. The park sits upon a narrow peninsula extending off a massive plateau hovering above the Colorado River with incredible panoramic views in every direction.
Legend has it that local ranchers in the late 1800s used this narrow peninsula as a natural corral for horses, but for unknown reasons left the horses out there where they died of thirst in view of the Colorado River.
Dead Horse Point State Park is home to the Intrepid Trail System, 17 miles of great beginner-friendly single-track mountain bike trails, and eight miles of hiking trails along the rim. You'll also find a visitor center, picnic area, two campgrounds, and yurt rentals in the park.
Fun Fact: During the filming of Thelma and Louise, they drove the car off the cliff at Dead Horse, not the Grand Canyon as depicted in the film.
Goosenecks State Park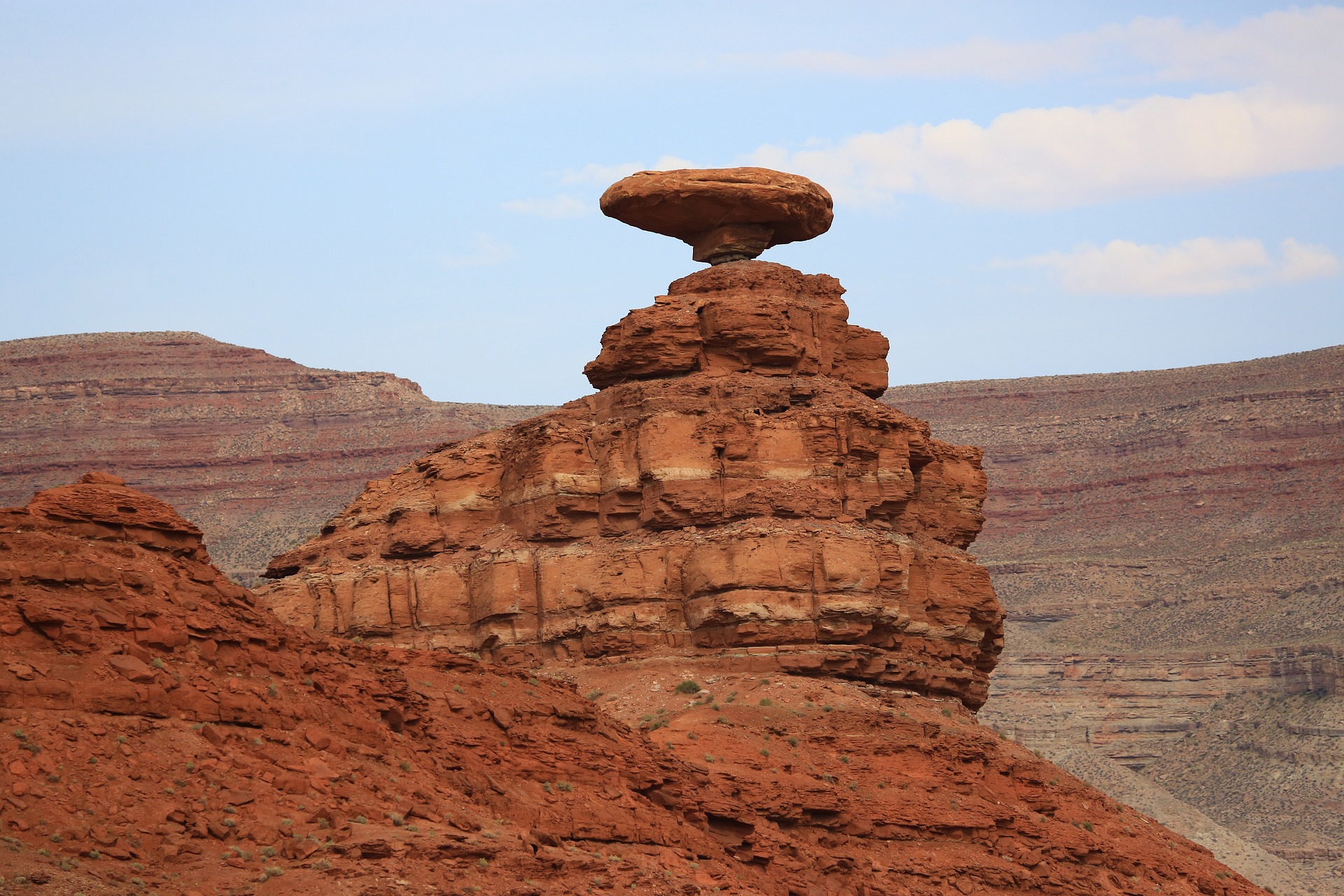 Goosenecks State Park sits on the rim high above a meandering section of the San Juan River just outside the town of Mexican Hat. These twisty hairpin turns of the river resemble that of the curved neck of a goose and it's a worthwhile stop if you're traveling from Moab to Monument Valley.
The park is tiny but the views are massive, and they're best at sunrise and sunset as the sun is contrasted against the Navajo sandstone. You can even stay the night at one of the park's eight campsites perched on the edge of the rim.
Goblin Valley State Park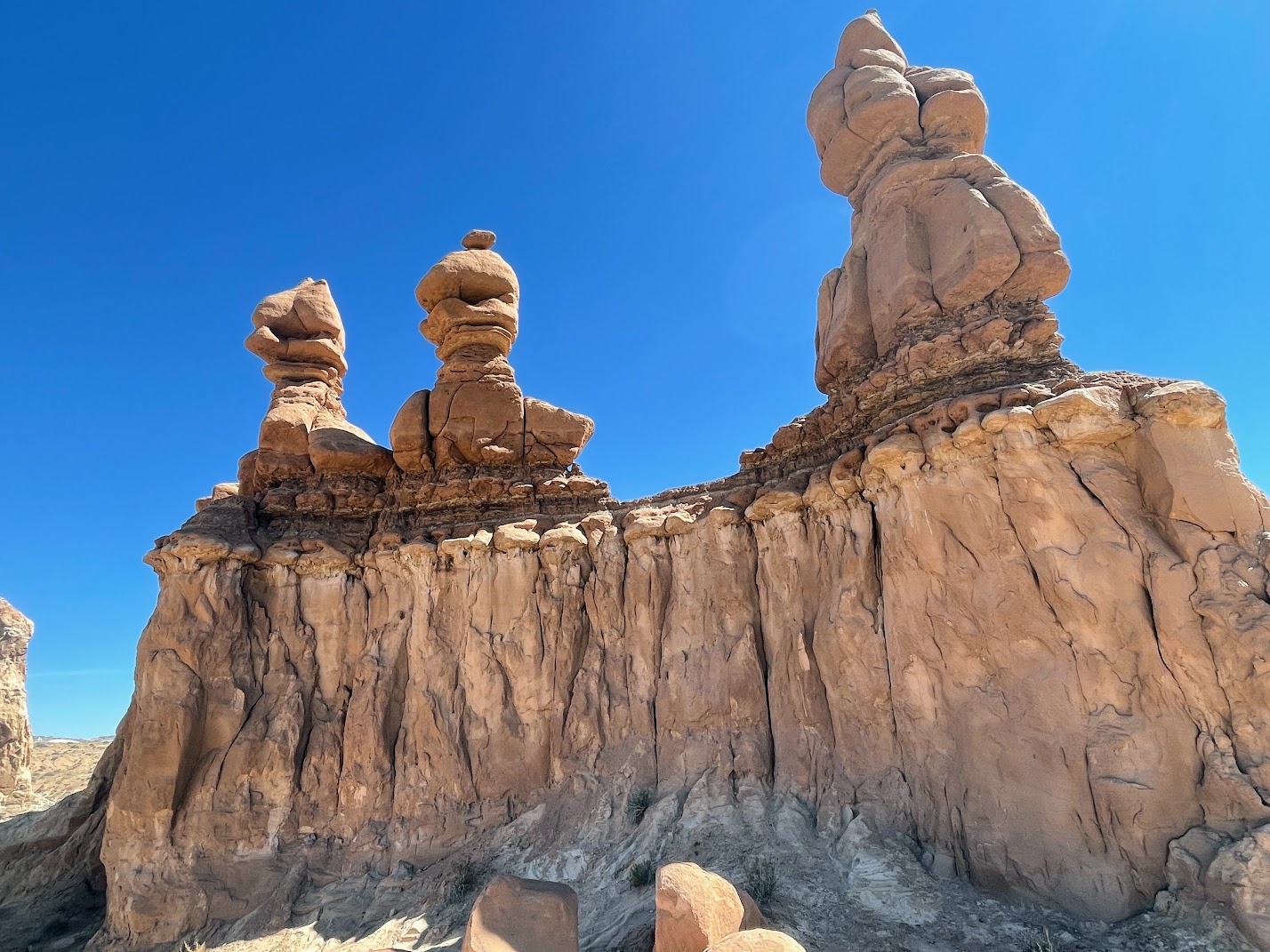 Located in the San Rafael Swell, a rugged uplift in the Earth's surface, Goblin Valley State Park is located just off Highway 24 between Moab and Capitol Reef National Park and open year-round. This strange wonderland of monster-like rock formations is by far Utah's most popular state park. Early European settlers thought that the hoodoo structures found in the park looked like goblins and the name stuck.
Several trails wind through the peculiar rock formations, and visitors are welcome to explore the area off-trail as long as they don't disturb the creatures.
The park also offers mountain bike trails, a disc golf course, camping, yurt rentals, and plenty of nearby slot canyons to explore.
Escalante Petrified Forest State Park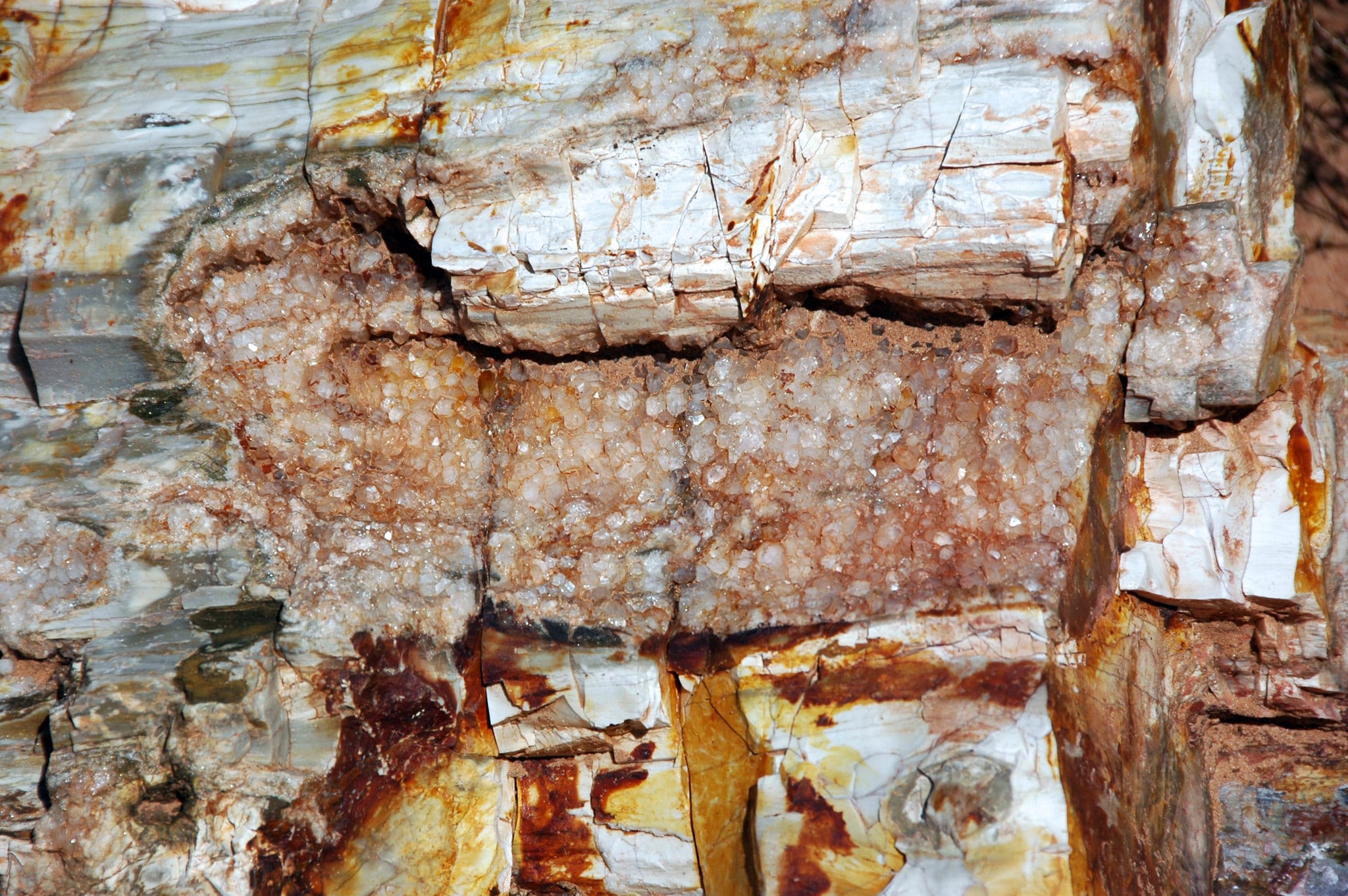 Escalante Petrified Forest State Park is located off Utah Scenic Byway 12, just outside the town of Escalante and about 47 miles east of Bryce Canyon National Park. The park protects a huge swath of petrified wood, colorful trees turned to stone by volcanic ash thousands of years ago.
Park highlights include the Petrified Forest Trail, a great family-friendly trail through the park's best selections of fossilized wood, and the Wide Hollow Reservoir, a small reservoir popular for canoeing and fishing. The park campground has both tent sites and RV sites with electric hookups.
READ MORE: 7 Amazing Things To See and Do in Arches National Park
Kodachrome Basin State Park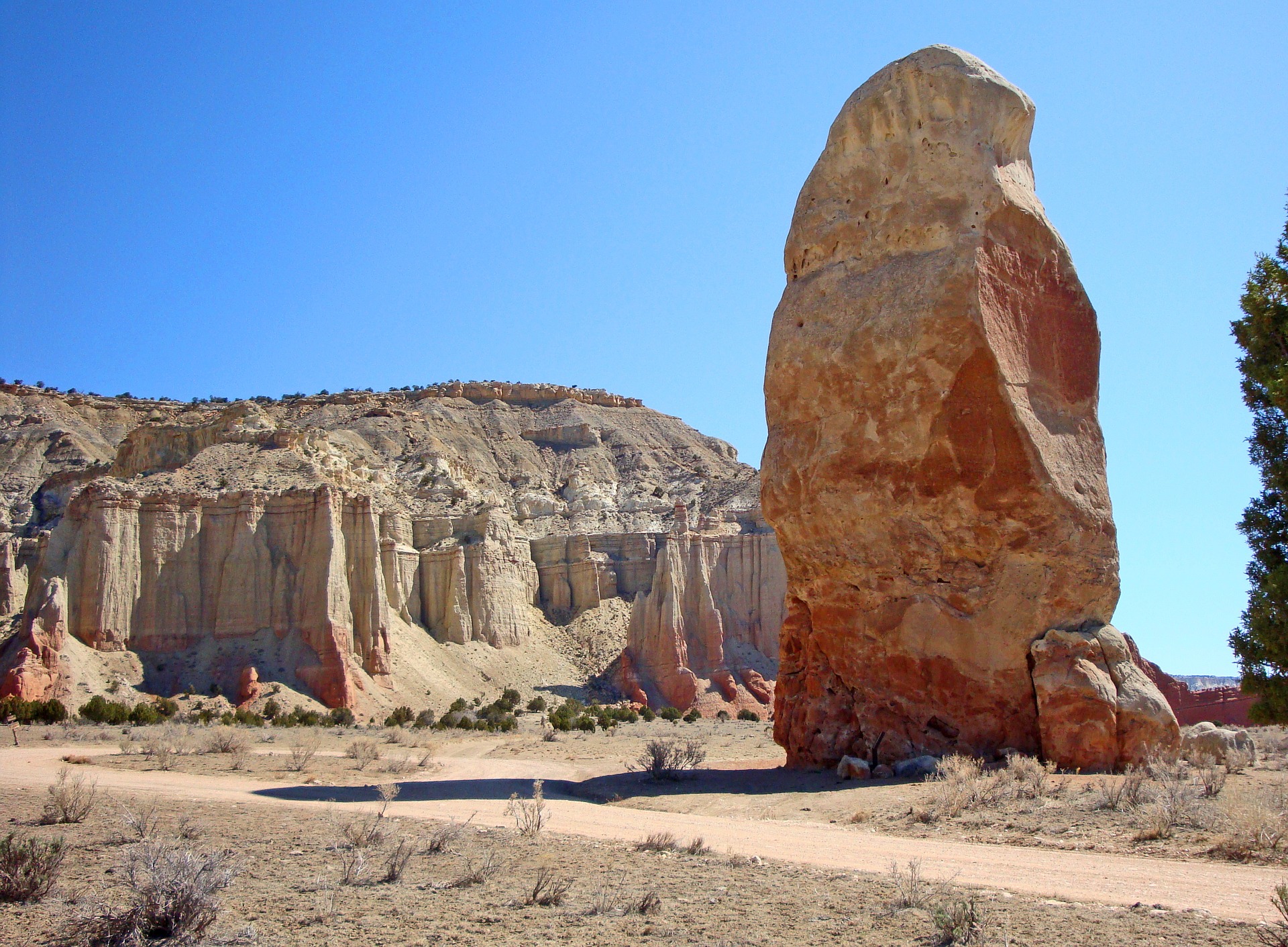 Named after the brand of Kodak film that pioneered color photography, Kodachrome Basin State Park is a landscape of wildly colorful sandstone spires called sedimentary pipes. These brightly-colored formations are thought to exist nowhere else on Earth.
Located near the town of Cannonville, Kodachrome Basin State Park is a great side trip when traveling between Grand Staircase-Escalante National Monument and Bryce Canyon National Park. The park campground offers numerous RV sites with electric hookups and bunkhouses available for rent. Also plan on visiting nearby Grosvenor Arch, one of Utah's most impressive double sandstone arches, just ten miles east of the park.
Snow Canyon State Park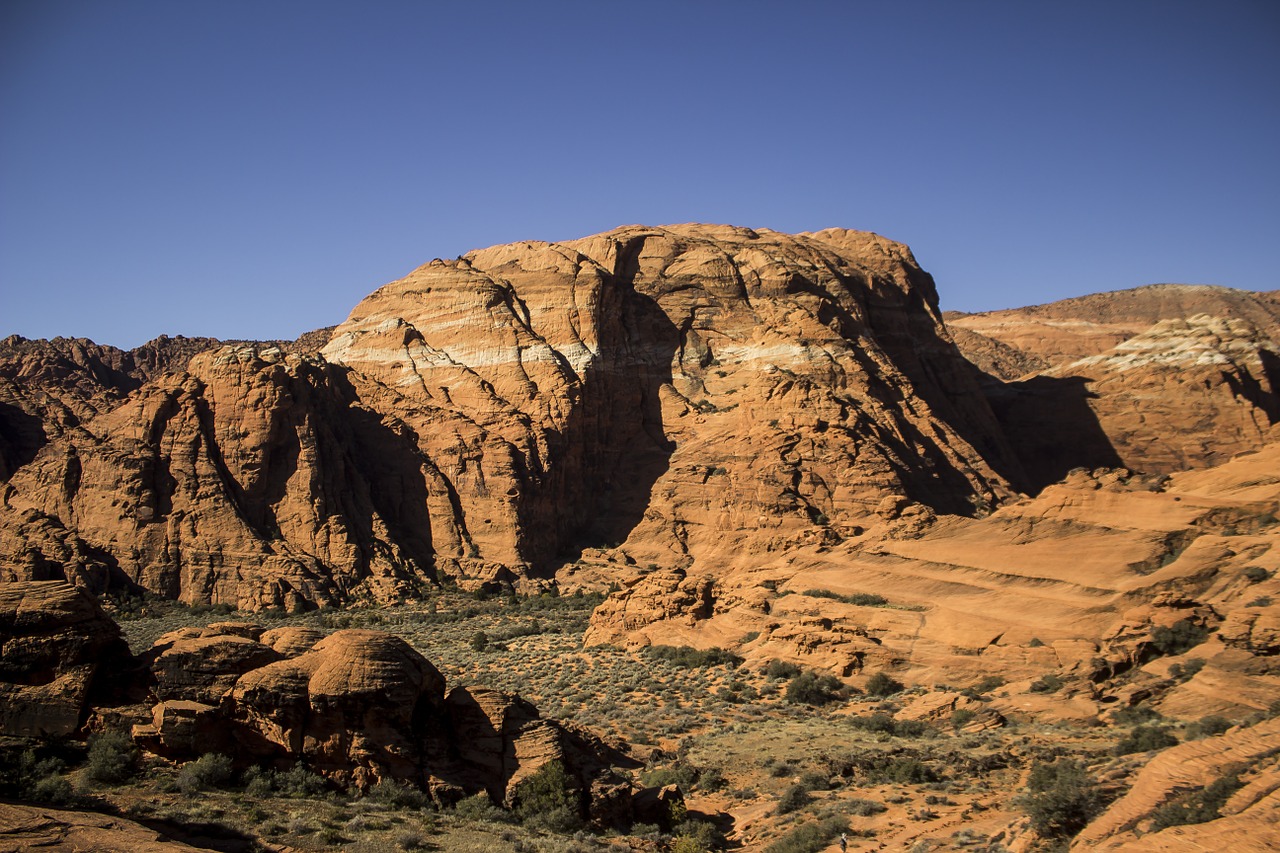 Tucked into the red-rock country in the southwestern corner of the state outside of St. George, Snow Canyon State Park features some lovely sandstone scenery, which would most likely qualify as a national park in any other state. The park also features some interesting remnants from the now-extinct Santa Clara Volcano, and visitors can explore lava tubes and hike to the top of a cinder cone. The park is popular with hikers, road cyclists, and rock climbers, and the campground — nestled among the red rocks — is especially scenic.
Great Salt Lake State Park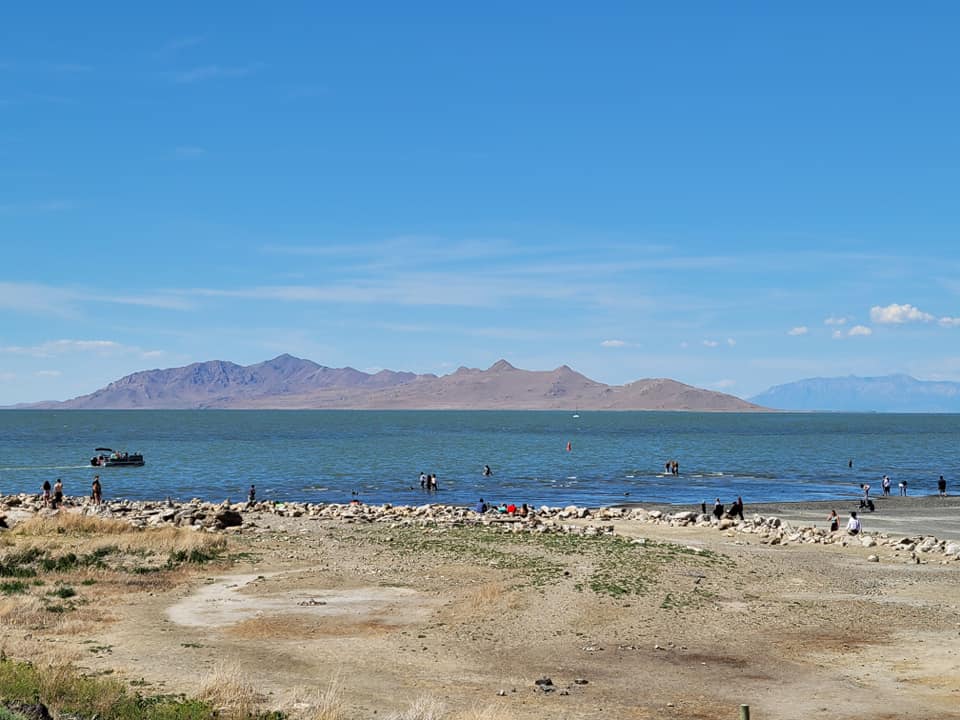 Just 20 miles west of downtown Salt Lake City, Great Salt Lake State Park offers one of the quickest and easiest ways to experience Great Salt Lake. The park offers several scenic viewpoints of the lake, a marina, and a year-round campground with water and electric hookups for RVs and beach sites for tents.
Nearby, the Saltair Resort is also worth exploring. Both the first and second versions of this once happening resort were destroyed by fire and the new Saltair Resort was constructed about a mile west of the original resort. The resort is currently used for concerts and is home to a small gift shop. The beach out front is a great place to catch the sunset.
Antelope Island State Park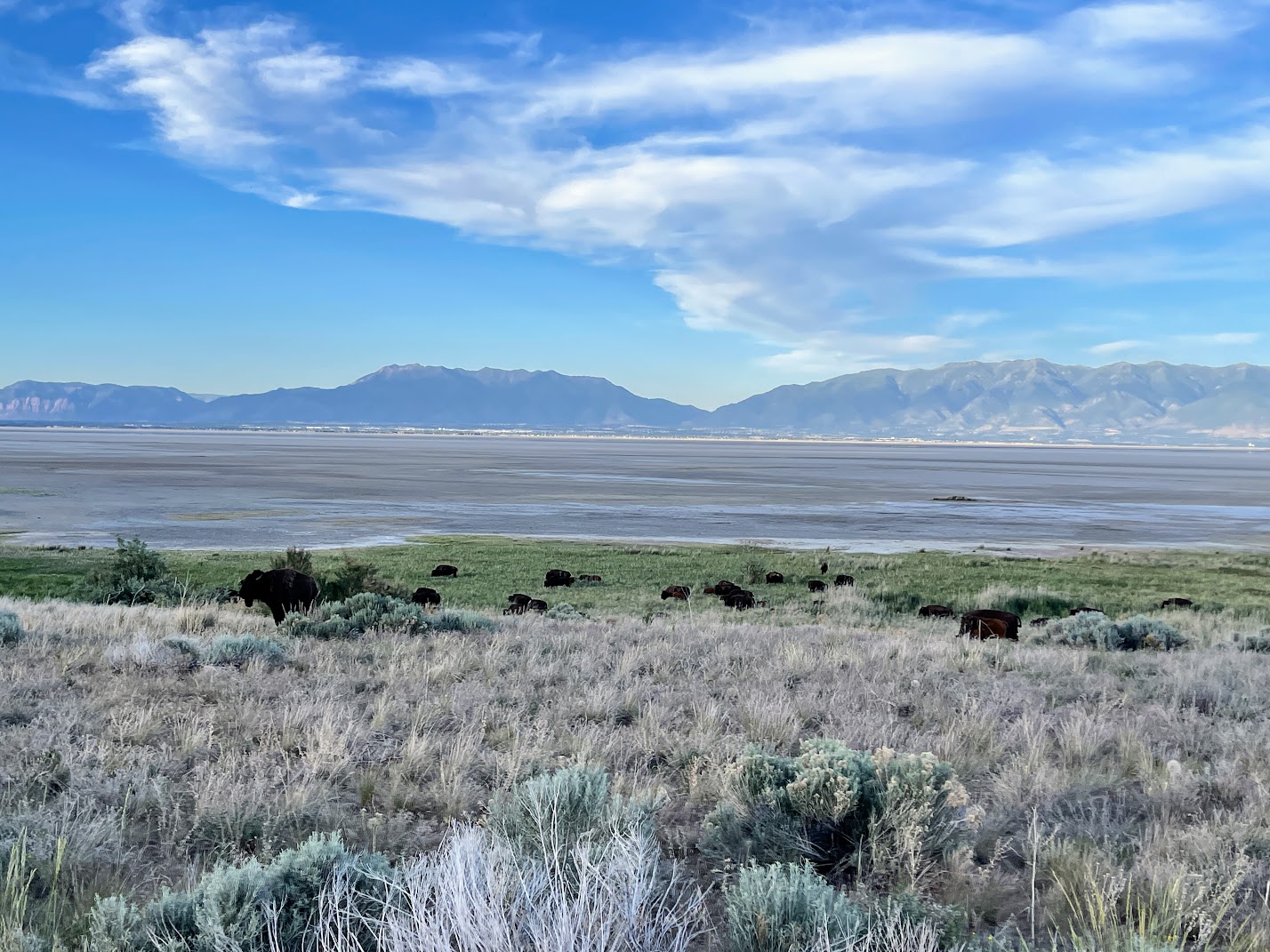 Connected to the mainland by a thin causeway about 40 miles north of Salt Lake City, Antelope Island is the Great Salt Lake's largest island.
At 26,880 acres, Antelope Island is one of the best places to see the Great Salt Lake and the scenic drive is much more impressive here than at Great Salt Lake State Park. The trails on Antelope Island are fantastic and it's a popular trail running and mountain biking spot for Utah locals.
Antelope Island is also home to a large herd of free-ranging bison, mule deer, bighorn sheep, and pronghorn antelope, not to mention millions of migratory birds.
There's also a huge beach area if you'd like to go for a float in the lake, as well as three campgrounds. E-bike rentals and horseback riding are available on the island, and there's even a cafe that claims to have the best buffalo burger in Utah.
Final Thoughts
As we mentioned, there are 40 state parks scattered throughout Utah and are all unique in their own way. Other national and state parks worth visiting are Sand Hollow State Park, Coral Pink Sand Dunes State Park, Canyonlands National Park, Zion National Park, and Arches.
READ NEXT: Blister First Aid: How To Pack And Use A Blister Kit
Pin it!