Many Utah national parks visitors blaze through the region between Arches and Capitol Reef national parks, but if you slow down and take a little time to explore, a whole world of wonder exists here.
The San Rafael Swell, a huge 70 by 40-mile uplift in the earth's surface, is just 18 miles east of Green River, Utah. The Swell has been carved into a crazy array of canyons, mesa, buttes, and badlands by the elements over thousands of years and features fascinating rock formations, super fun slot-canyon hikes, intriguing rock art panels, and bike trails that rival the nearby national parks but without the national park crowds.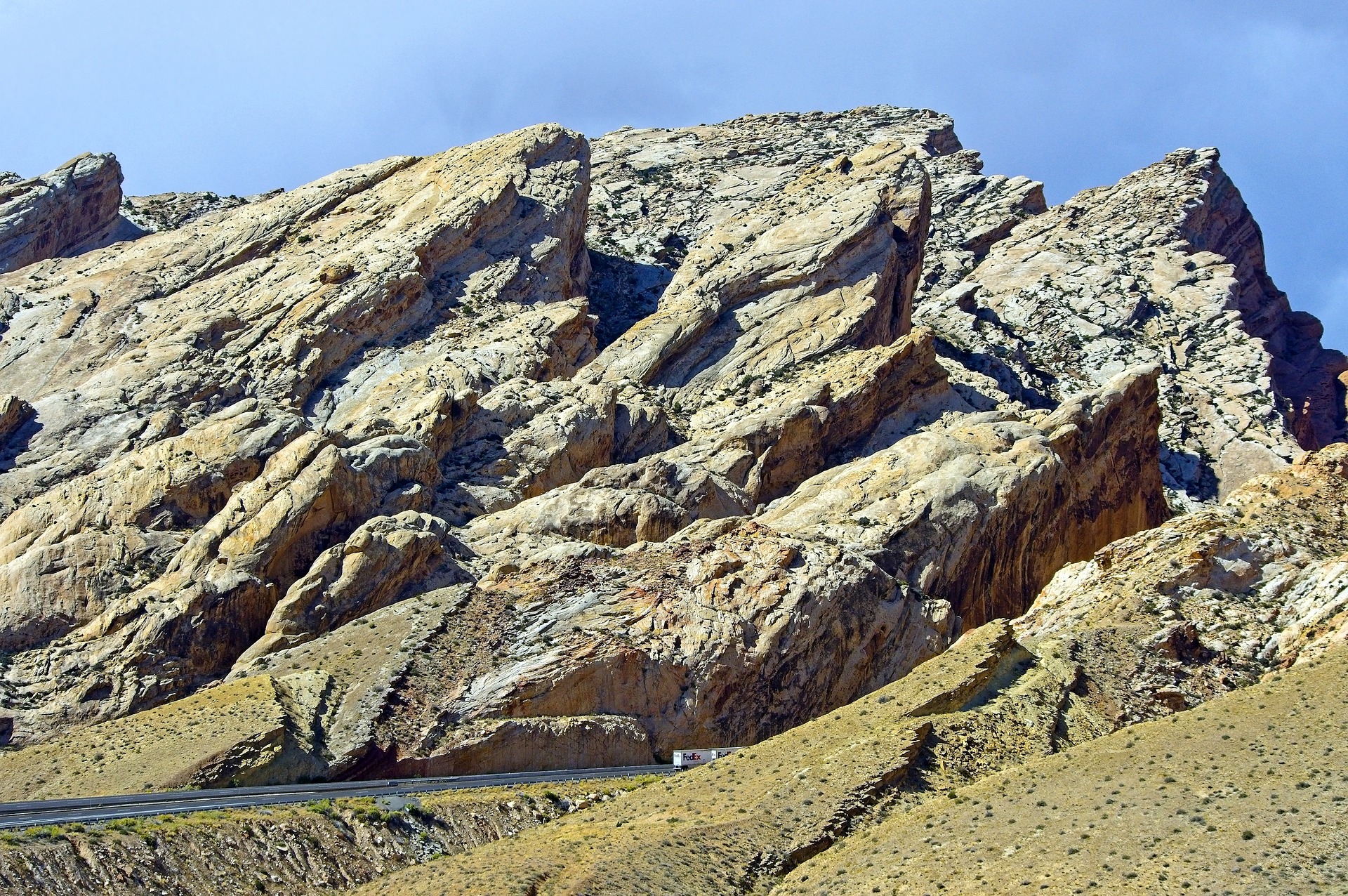 Dispersed camping options are abundant in this region and those looking for a bit more comfort will find designated camp spots and yurt rentals at Goblin Valley State Park. You'll find plenty of opportunities for hiking, backpacking, biking, canyoneering, camping, and more in the San Rafael Swell, as well as the chance to learn about the Indigenous cultures that lived on these lands well before the first ranchers and uranium miners.  
Wander Among the Hoodoos at Goblin Valley State Park
This strange and unusual valley is unlike any other place in Utah. The landscape is covered with thousands of sandstone formations eroded into peculiar shapes called hoodoos, which the locals thought looked more like goblins. Wind and water carved these rock creatures over thousands of years and visitors are welcome to wander amongst them.
Goblin Valley State Park offers six miles of marked trails, but hikers are welcome to explore off-trail as long as they respect the hoodoo structures and help preserve them for future visitors. The park also offers camping, mountain biking trails, a disc golf course that's free to play, and unbelievable stargazing opportunities — the night sky above Goblin Valley is one of the darkest in the United States.
Unlike Utah national parks, dogs are welcome on the trails in Goblin Valley, as long as they're kept on leash. Goblin Valley is extremely popular; visit first thing in the morning to avoid delays at the entrance gate.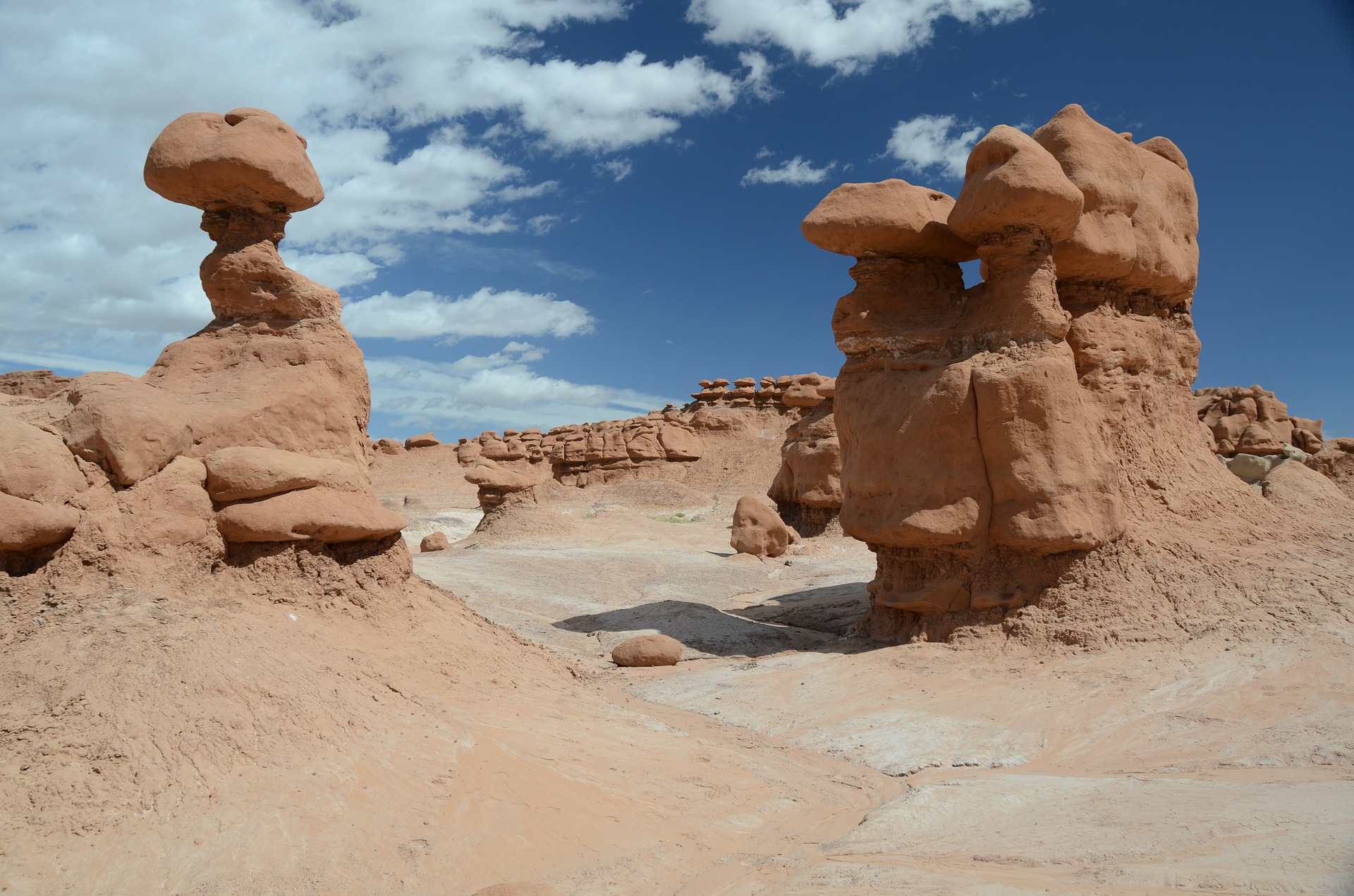 Squeeze Through Little Wildhorse Slot Canyon
The trailhead for Little Wildhorse Slot Canyon is just six miles from the Goblin Valley State Park visitor center. Little Wildhorse is a beautifully carved slot canyon that requires no ropes or technical skills to explore, although the initial scramble to get into the canyon may be difficult for beginners or small children.
Hikers can venture as far up the canyon as they wish or do the entire loop which follows Little Wild Horse Canyon before descending Bell Canyon for a total of eight, moderately-strenuous miles. Occasionally, you may find water in some of the narrow sections of canyon so you may want to wear shoes you're comfortable getting wet.
Spring and fall are the best times to hike Little Wildhorse Canyon. Flash floods pose a risk in all of the narrow canyons in the San Rafael Swell. Never enter one of these canyons if there's a chance of significant rain in the area. There's also dozens of other slot canyons to explore in the San Rafael Swell – some are simple non-technical hikes while others require ropes and serious climbing skills.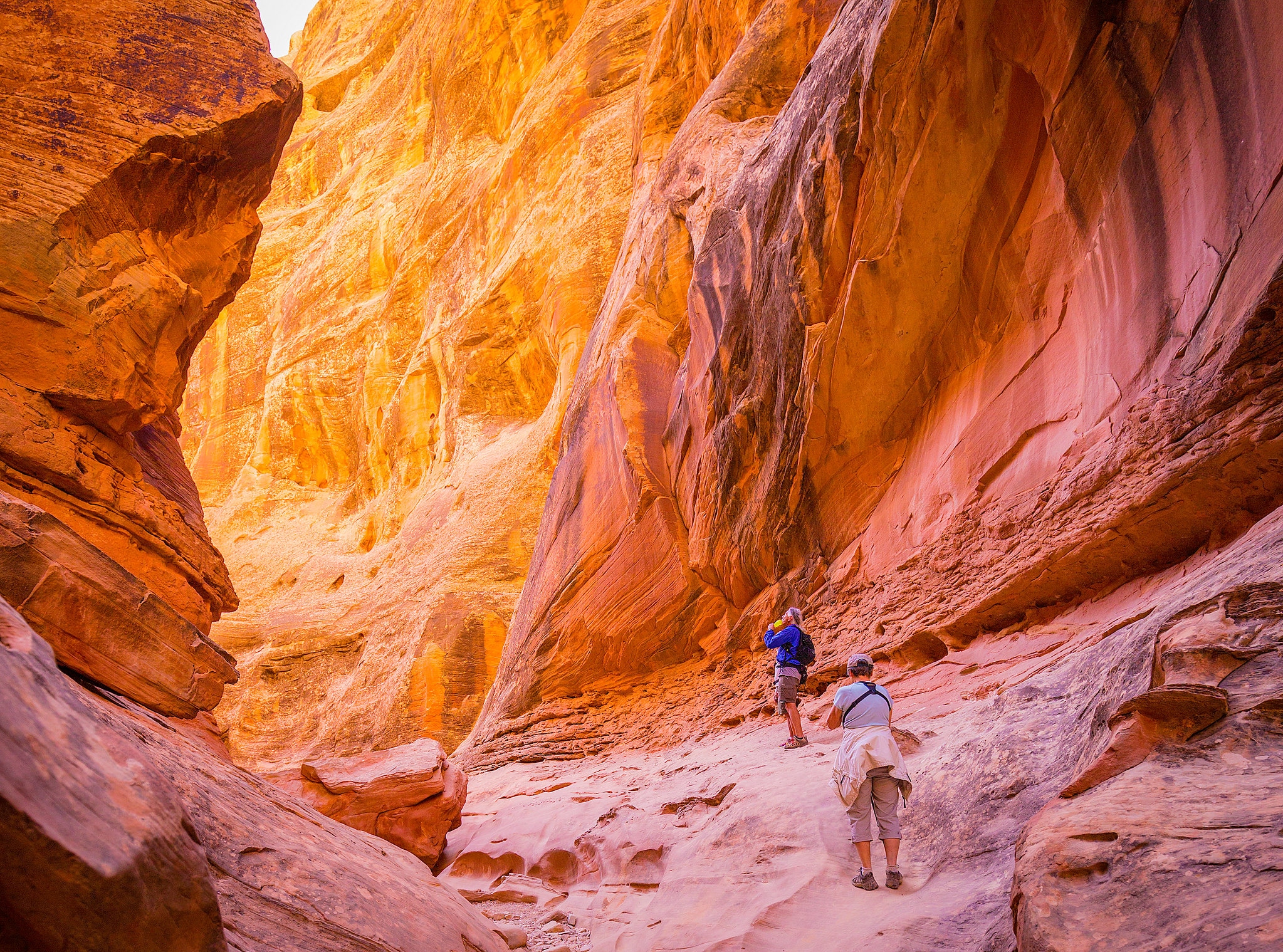 READ MORE: The 3 Best Pacific Northwest Road Trips
Explore the Mining Ruins at Temple Mountain
Temple Mountain is one of the most notable peaks in the San Rafael Swell. This rugged butte resembles Latter Day Saint (Mormon) temples found throughout the state and was the site of much uranium prospecting in the 1940s and 1950s. Today, you can view many relics of the area's mining past here. The 10-mile dirt road loop around Temple Mountain makes a nice mountain bike ride or you can hike to the base of the mountain and poke around the ruins.     
See the Horseshoe Canyon Petroglyphs
Tucked into an isolated section of Canyonlands National Park, about 45 miles south of Green River, is one of the most impressive petroglyph panels in the state. Called the Great Gallery, this single panel is roughly 200-feet long and features over 20 huge human figures, many over 7 feet tall without arms or legs. The rock art is believed to be at least 2,000 years old.
A carefully-driven passenger car can reach the trailhead in good weather conditions. The hike is about seven miles roundtrip from the Horseshoe Canyon trailhead and there are several other petroglyph panels to see along the trail.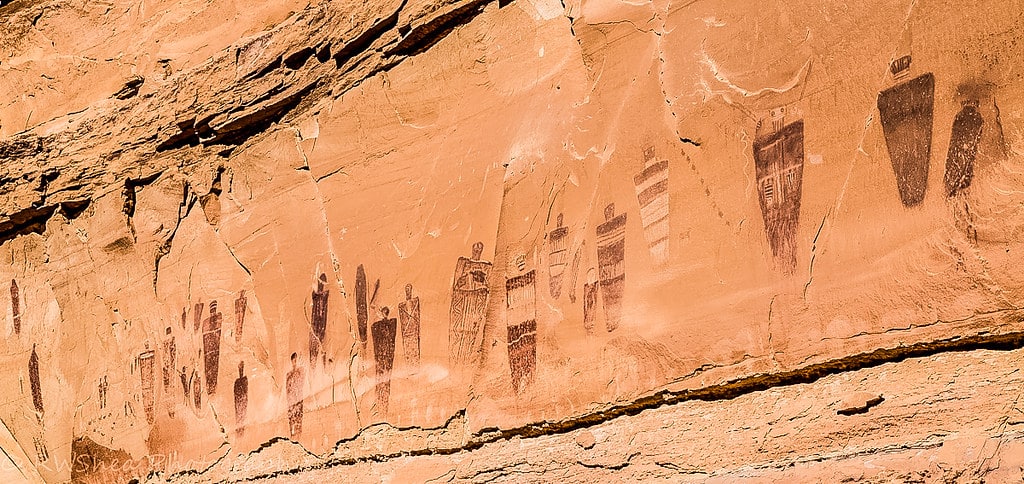 See The Mars Desert Research Station
This area of Utah looks so much like another planet that a space-advocacy non-profit decided to build a space simulation facility here. The Mars Desert Research Station (MRDS) is located just outside the town of Hanksville and hosts simulated Mars missions to help prepare scientists for a someday manned mission to Mars. MRDS is not open to the public but you can view the station from the road and from a few viewpoints in the San Rafael Desert. 
Visit the John Wesley Powell River History Museum in Green River
Located in the city of Green River, Utah on the banks of the Green River, the John Wesley Powell River History Museum celebrates General Powell's first exploration of the Green and Colorado rivers. The museum features a short film about Powell's 1869 expedition down the Green and Colorado rivers, replicas of the boats used by the Powell expedition, rotating exhibits on river history, and a River Runners Hall of Fame with stories and photos of influential river runners from Powell's first trip all the way to the present-day. 
Sample the Famous Green River Melons
The combination of scorching desert sun and cool nights curiously makes Green River, Utah a prime melon-growing spot. Roadside stands pop up all over town in late-summer and fall and the annual Melon Days celebration occurs the third weekend of September. Vendors often let you sample the goods and you'll find several interesting melon varieties in addition to standard cantaloupe and watermelon.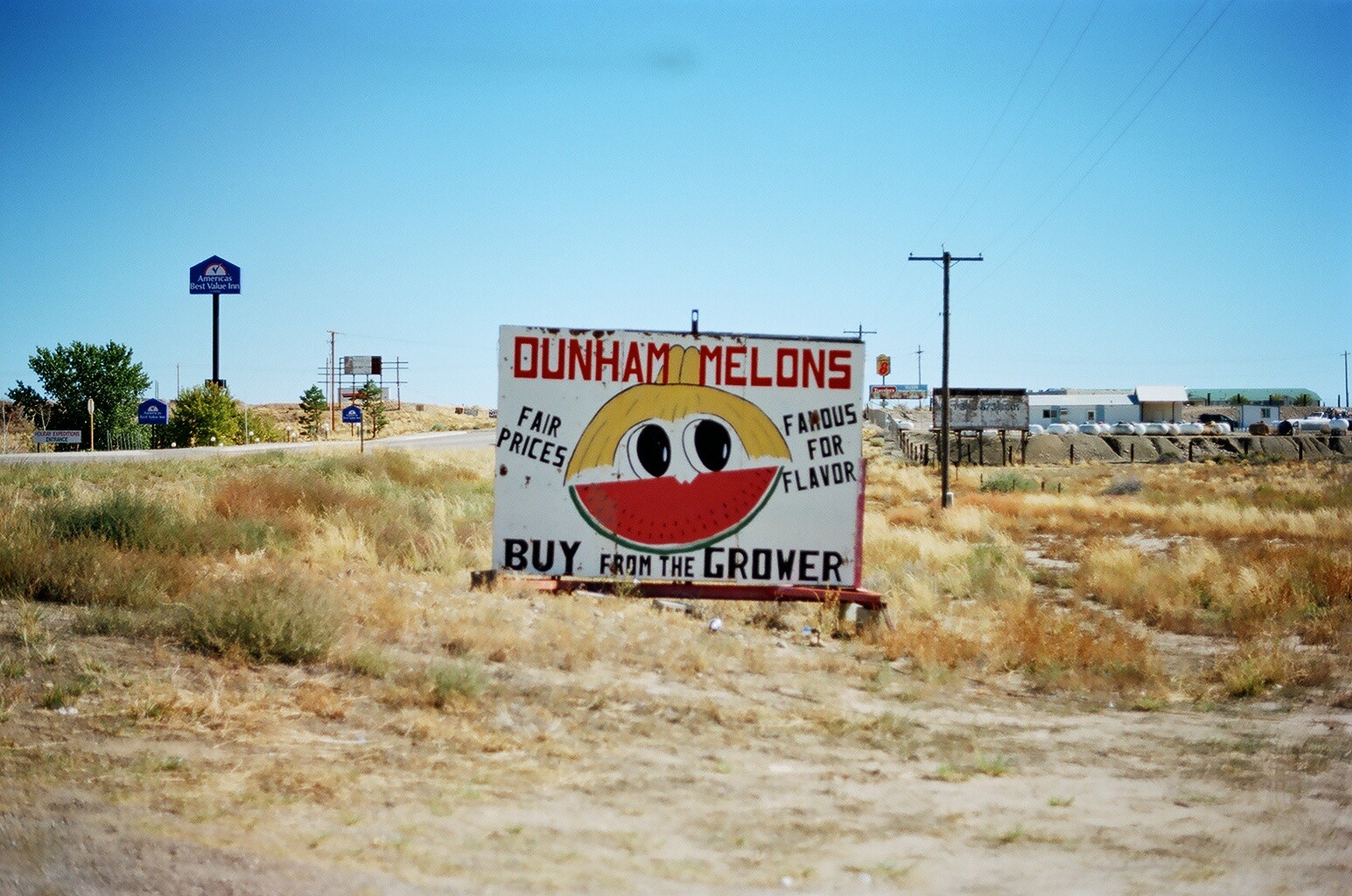 Mingle with River Runners at Ray's Tavern in Green River 
Good food and drink is hard to find in this part of Utah, thankfully there's Ray's Tavern in downtown Green River. Some say Ray's has the best burgers in the state, but some believe that's just because if you're eating at Ray's you've most likely been eating backpacking or camp food the last week so everything tastes even more amazing.
This locally-owned tavern has plenty of space for large groups and it's a frequent hangout spot for river runners just off the Green. The menu consists mostly of simple burgers and chicken sandwiches, and the french fries are freshly-cut. A sign behind the bar jokingly states that a grilled cheese will cost you 55 bucks but there is a reasonably-priced veggie burger on the menu. There's no liquor available at Ray's, just beer, and since it's Utah you can only order one if you're also ordering food.
READ NEXT: Some Great Remote Attractions in Utah
Pin it!