Tucked into the southeastern corner of Idaho along the old Oregon Trail, the towns of Lava Hot Springs and Soda Springs are two interesting stopping points on the Oregon Trail-Bear Lake Scenic Byway.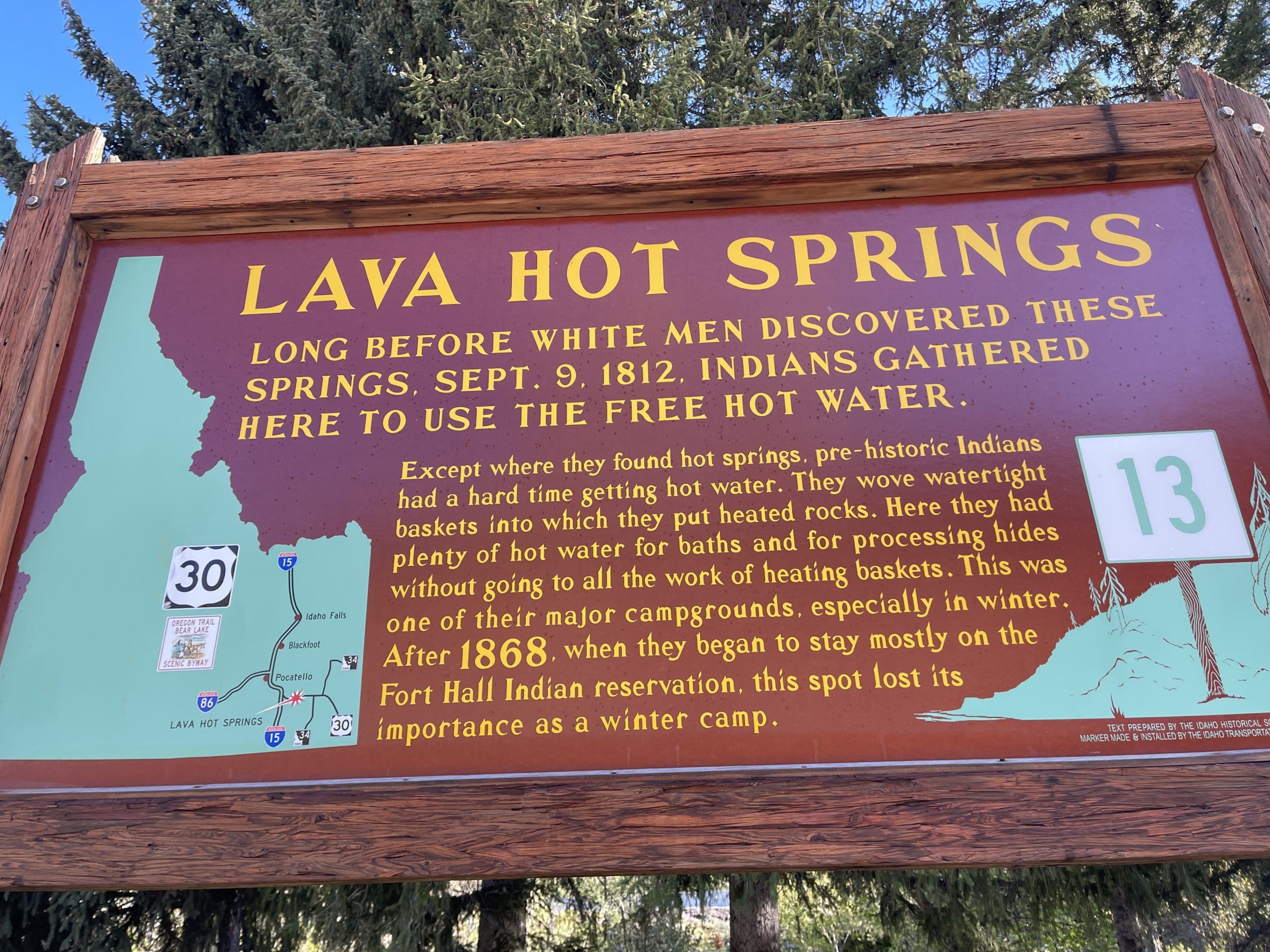 Hundreds of natural springs bubble beneath the surface of these two towns and provide much to see in terms of natural and unnatural wonders, historic sites, and — most importantly — plenty of hot mineral waters to soak in.
Here are a few ways to keep busy in this hidden corner of Idaho:
1. Soak in Lava Hot Springs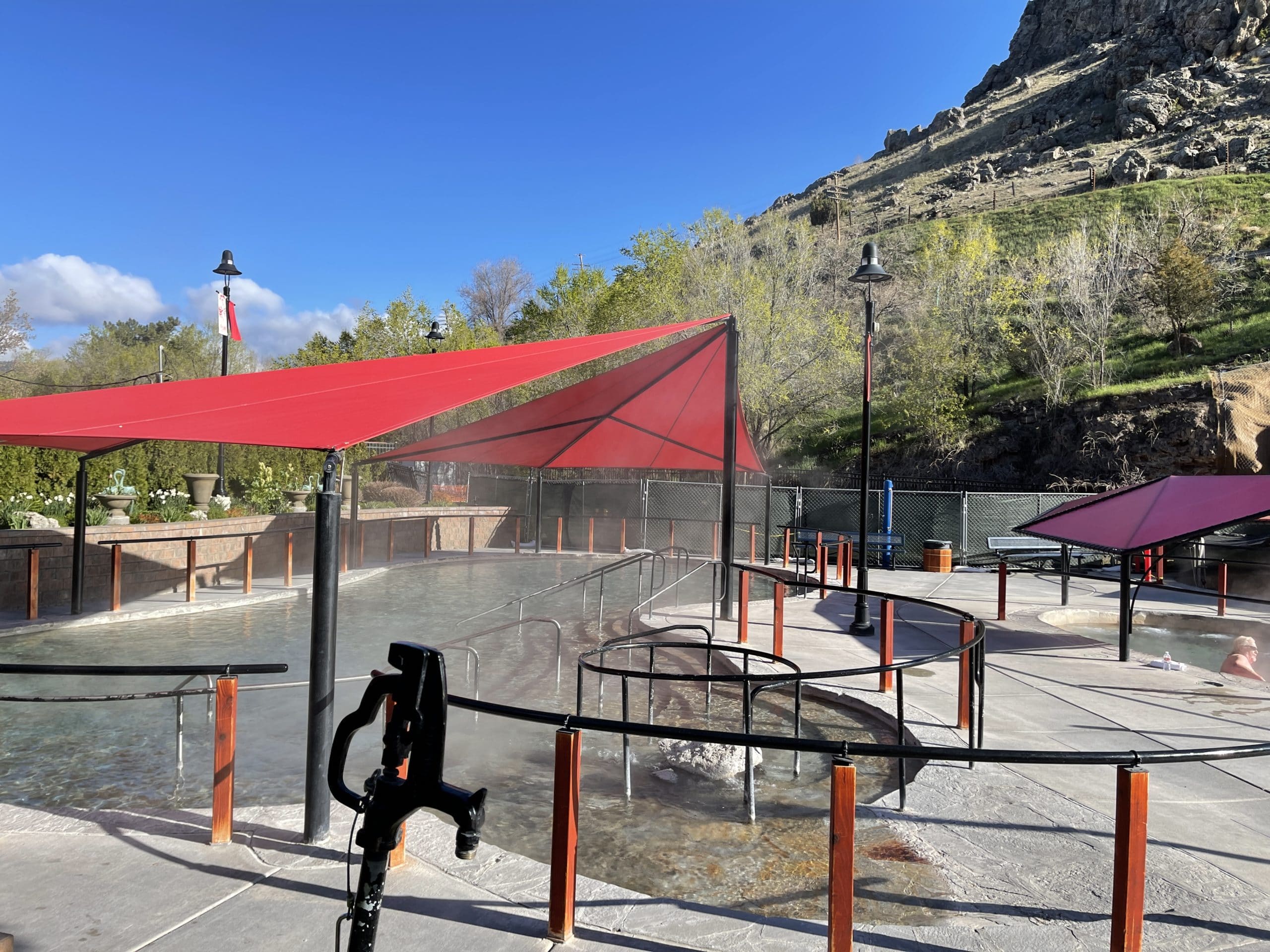 Long before the first European trappers and Oregon Trail travelers passed by this region of Idaho, Indigenous people from the Bannock and Shoshone tribes gathered here for the healing powers of its waters.
Originally known as "Poha-Ba" by the Shoshone-Bannock tribe, meaning "Land of Healing Waters", the geothermal springs prevalent in the Lava Hot Springs area are thought to provide many physical and health benefits. 
Eventually, the U.S. government acquired the springs and handed them over to Idaho for public use. Today, visitors are welcome to soak in these world-famous hot springs at the Lava Hot Springs Mineral Pools in downtown Lava.
The complex features five outdoor rock bottom pools with temperatures ranging from 102˚ F to 112˚ F and is open year-round. Many hotels in Lava Hot Springs also offer private hot spring pools and soaking tubs.
2. Float the Portneuf River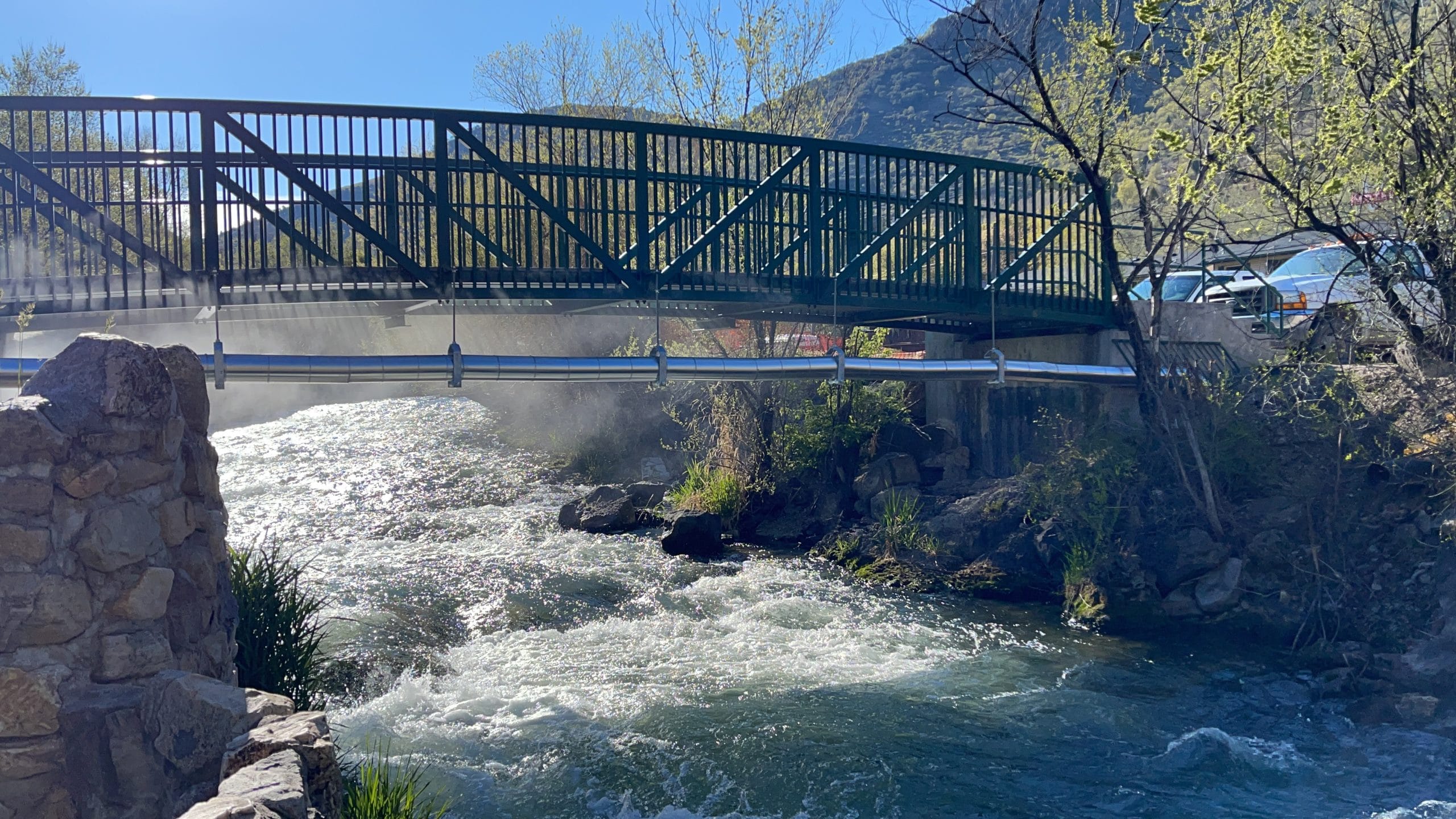 The Portneuf River winds right through Lava Hot Springs, and its gentle rapids make for some fun floating. Bring your own tube or kayak, or rent a single, double, and even quadruple tube from one of the numerous rental spots around town.
It's about a 3 to 5-block walk to the top of the river put-in, depending on where you start, or you can pay extra for the shuttle service. 
Be sure to bring an old pair of tennis shoes or river sandals to protect your feet from the rocky river bottom and a sunglasses cord to keep from losing them in the river. You can expect to get one or two runs down the river in an hour, depending on how fast you walk.
Several hot springs drain into the river, but the water can still be chilly, especially in early summer. 
3. Jump Off the High Dive at the Lava Olympic Swimming Complex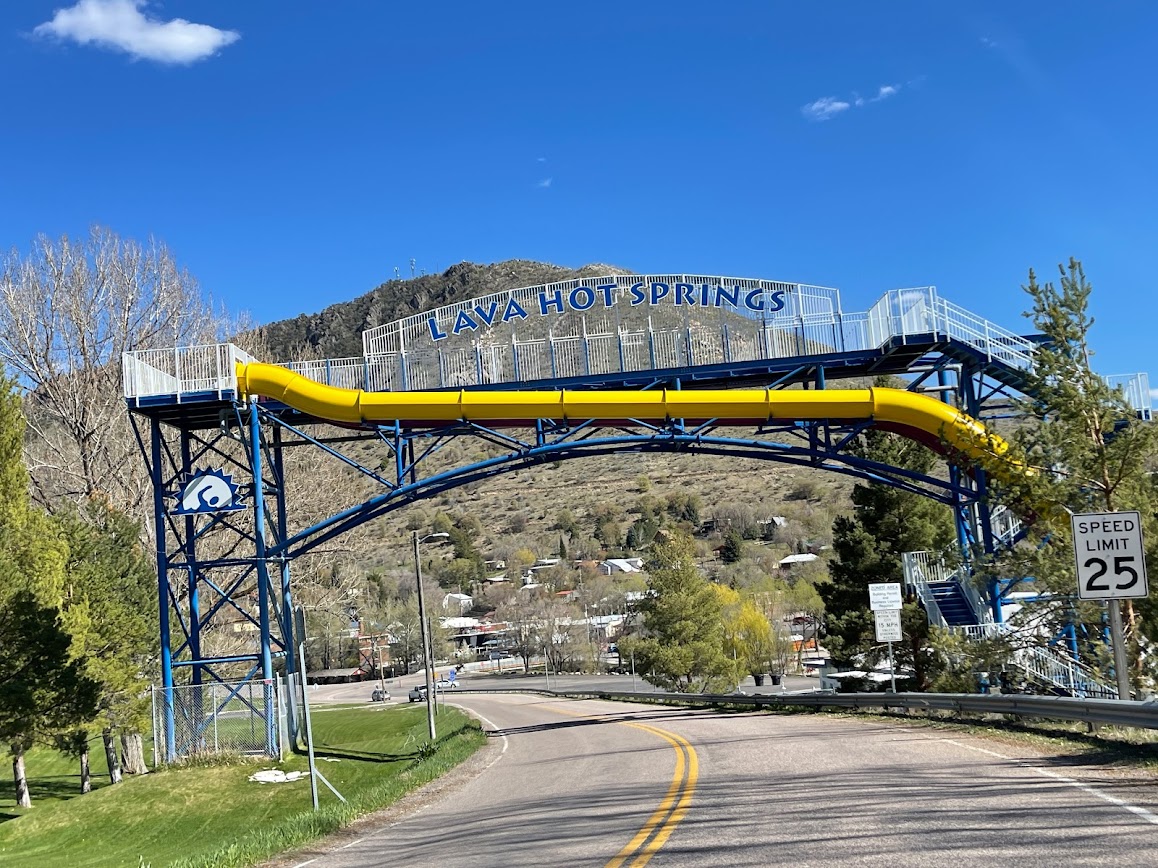 Lava Hot Springs isn't only for hot pools. It also has the Olympic Swimming Complex with swimming lanes, diving boards, and water slides. This giant outdoor swimming complex is open from Memorial Day to Labor Day and also offers a kiddie water playland, hot pools, and ample green space around the pools for picnicking and lounging. 
The waterslides pass right over the main road into town, so you can't miss them. The largest has a 60-foot drop, and as for the diving platforms, the highest is 10 meters tall. Visitors can buy a combination pass that includes a one-time entry to the Lava Hot Springs Mineral Pools and an all-day entry to the Olympic Swimming Complex.
READ MORE: Camping in Utah: What You Need to Know
4. See the World's Only Captive Geyser in Soda Springs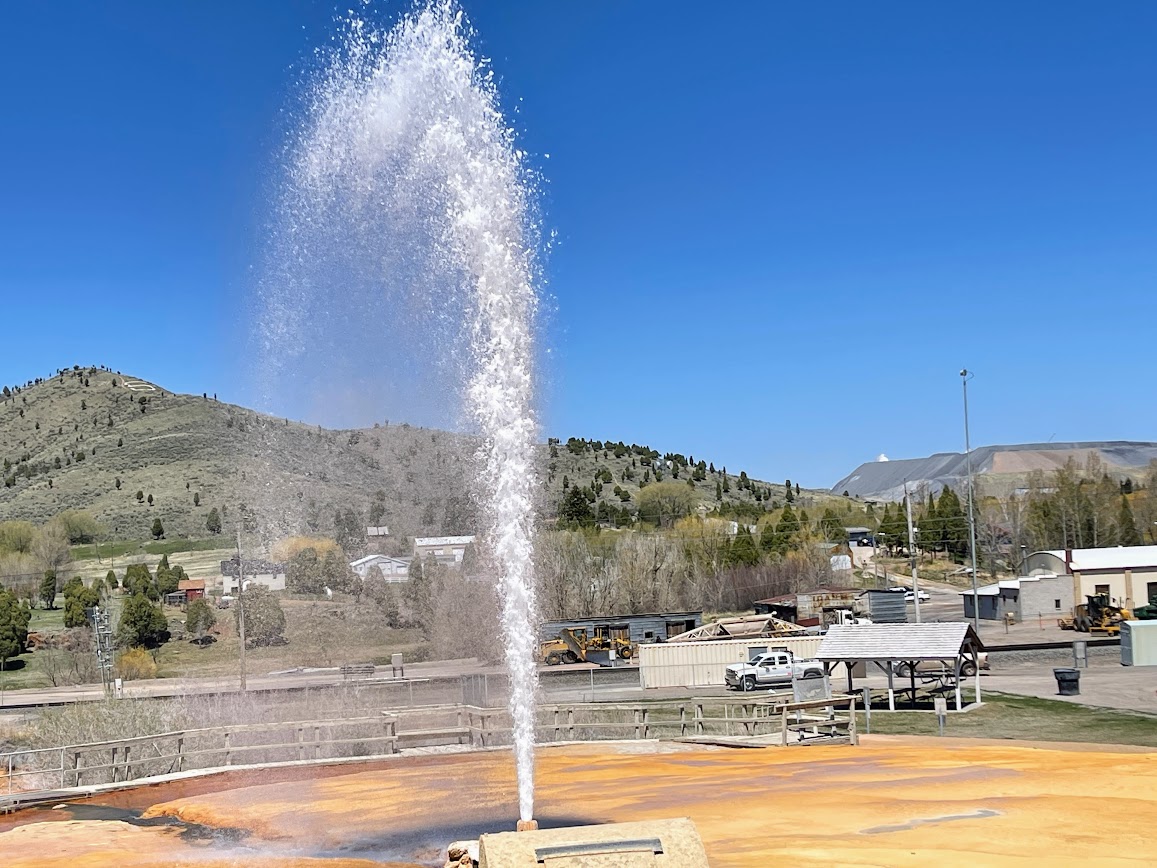 The Soda Springs Geyser goes off every hour on the hour 365 days a year at Geyser Park in Soda Springs.
In 1937, a local businessman was trying to tap area mineral springs to find hot water for a health resort and accidentally released a geyser. The geyser is now capped and erupts by a controlled timer.
This man-made wonder shoots warm water nearly 100 feet into the air every hour at the park in downtown Soda Springs. Visitors can wander along the boardwalk to the base of the geyser and view some interesting limestone terraces created by the mineral waters. A nearby visitors center offers interpretive displays on how the geyser was created and information on area sights.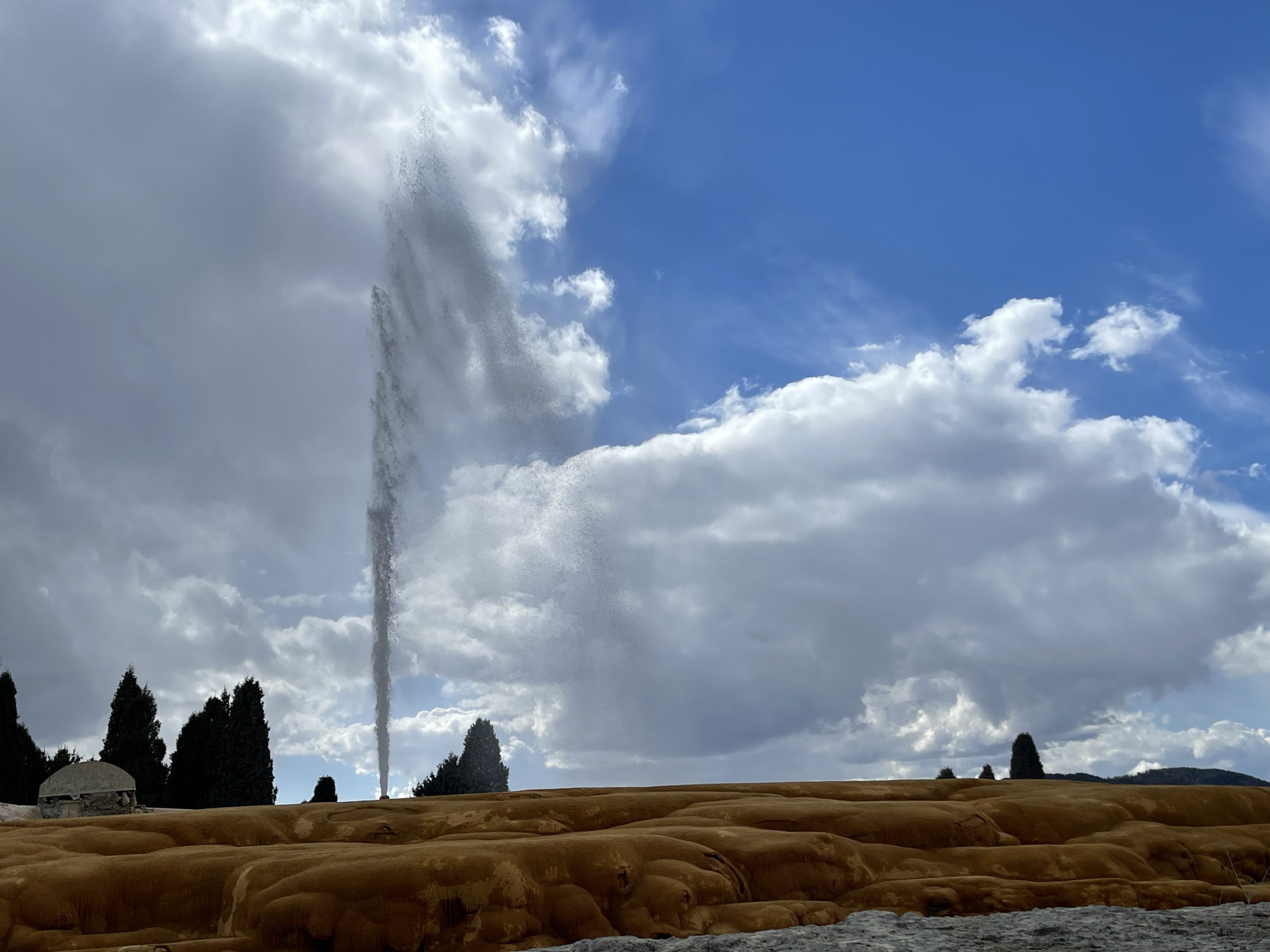 5. View the Ruts Left Behind By Oregon Trail Wagons
Located on the shores of the Alexander Reservoir, on Highway 30 between Lava Hot Springs and Soda Springs, you can still see the wagon ruts left by the old Oregon Trail travelers.
Established in 1842 to connect the Missouri River to Oregon's Willamette Valley, this wagon route was one of the northwest's main throughways for nearly 40 years. 
The wagon ruts are visible as you cross the Oregon Trail Park and Marina entrance road near its junction with Highway 30. Look for the white trail markers that head up from the reservoir.
6. Fill Up on Free Soda Water at Hooper Springs Park
Hooper Springs is one of the area's most famous natural springs. Visitors have been enjoying the slightly carbonated water from these springs for over 160 years.
Travelers on the Oregon Trail would add flavors to the water at Hooper Springs to create natural soda-fountain drinks, and soda water from these springs were sold nationally after the railroad reached this area in 1882. Visitors can load up on sparkling soda water at the park for free today.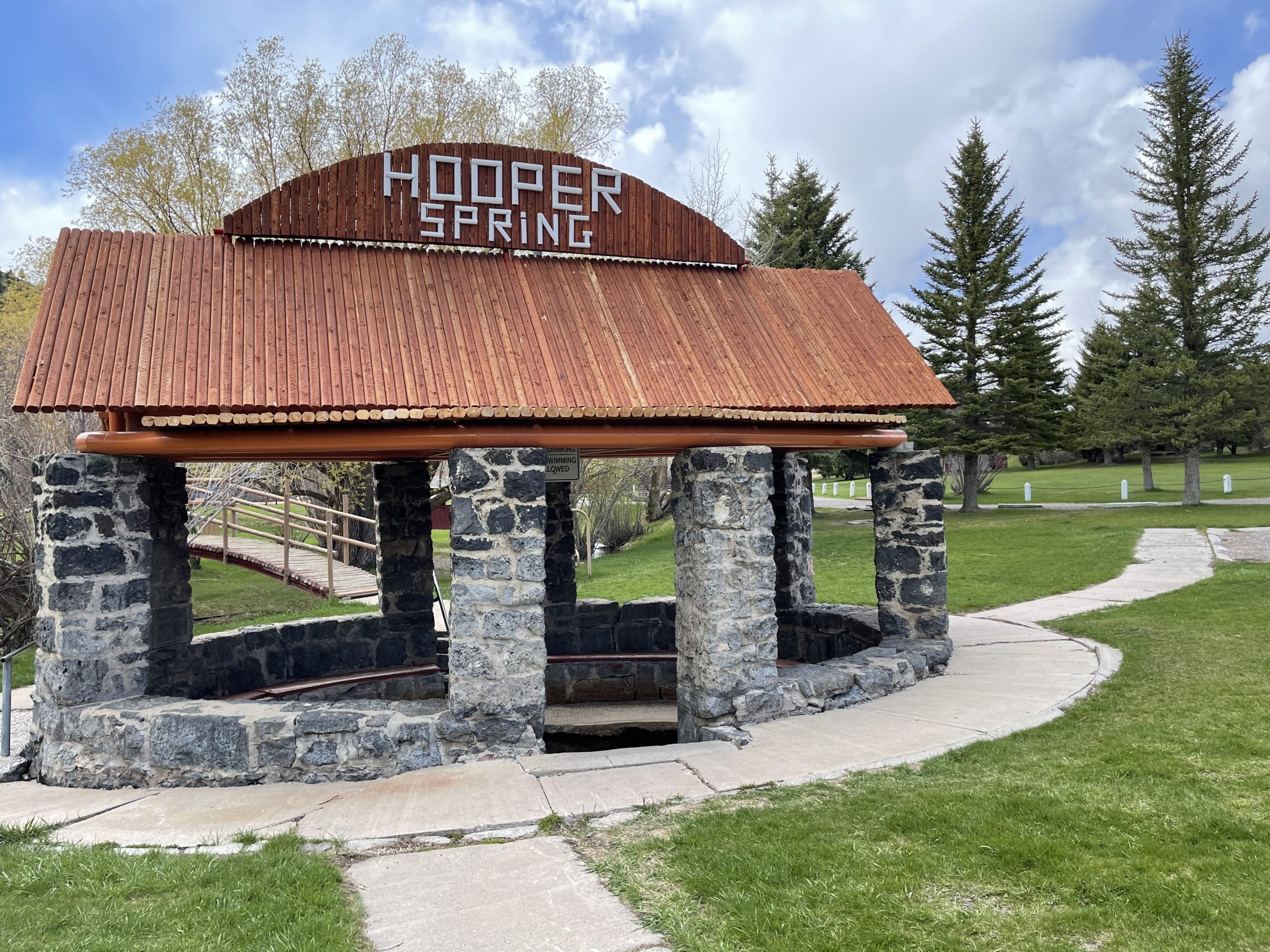 7. View a Manmade Lava Flow Near Monsanto's Phosphate Plant
The Soda Springs area contains one of the nation's most abundant phosphate deposits, and the Monsanto Chemical Company operates a phosphorus plant just outside of town. Phosphorus is found in everything from toothpaste, baking soda, and soft drinks to fertilizers and insecticides.
Multiple times a day, Monsanto pours the slag, a byproduct of phosphorous manufacturing, down a massive man-made mountain. This red-hot slag cools quickly as it travels down the mountain and looks just like lava flowing down a volcano. You can view the slag pour from Hooper Springs Park.
8. Take a Hike on the Idaho Centennial Trail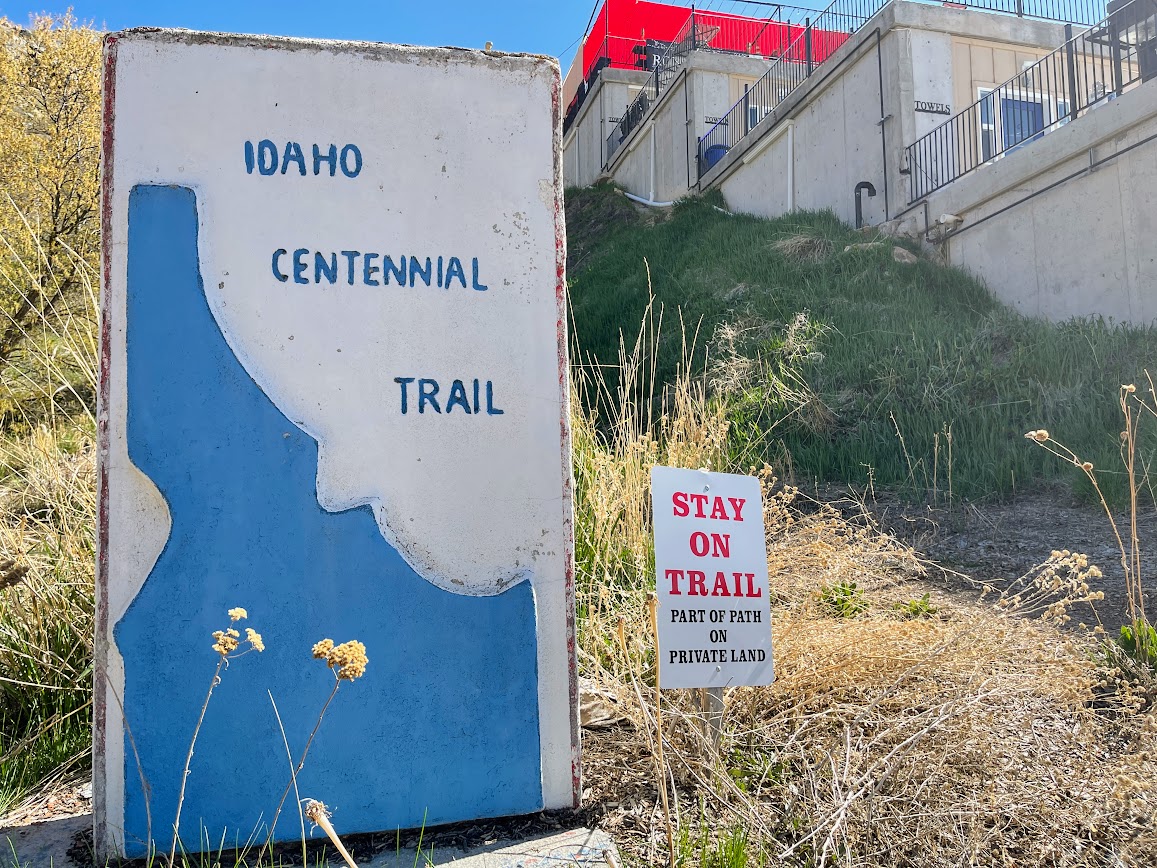 The 2.2 mile Idaho Centennial Trail is perfect for a half-day hike. The trailhead is located in downtown Lava Hot Springs just off Main Street and has an elevation gain of 790 feet. The upper part of the trail was part of an old mining route and gives you breathtaking views of Lava Hot Springs, the mountain ranges around it, and the river.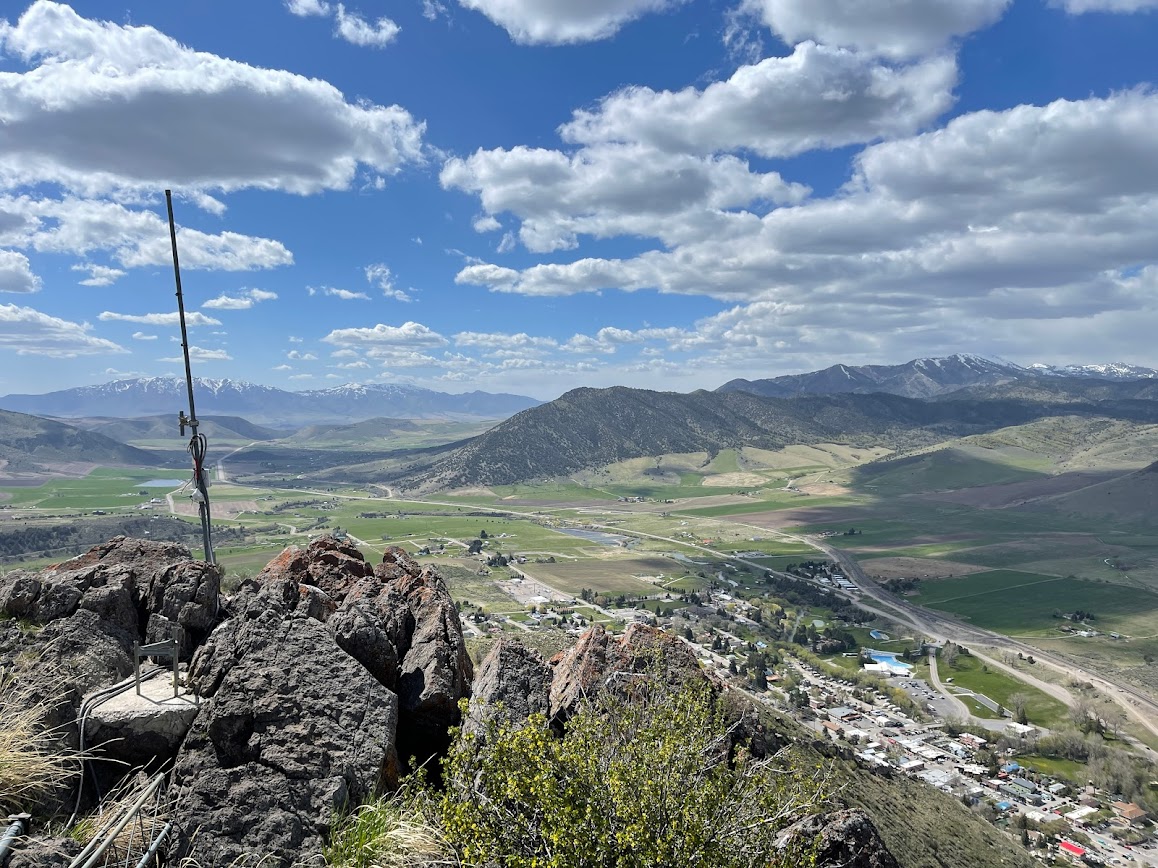 Keep in mind that this is a seasonal trail and it gets very icy. You should be properly equipped with the right gear if you plan to tackle this trail during the cooler months.
READ NEXT: 6 Tips for Visiting Death Valley National Park
Pin it!