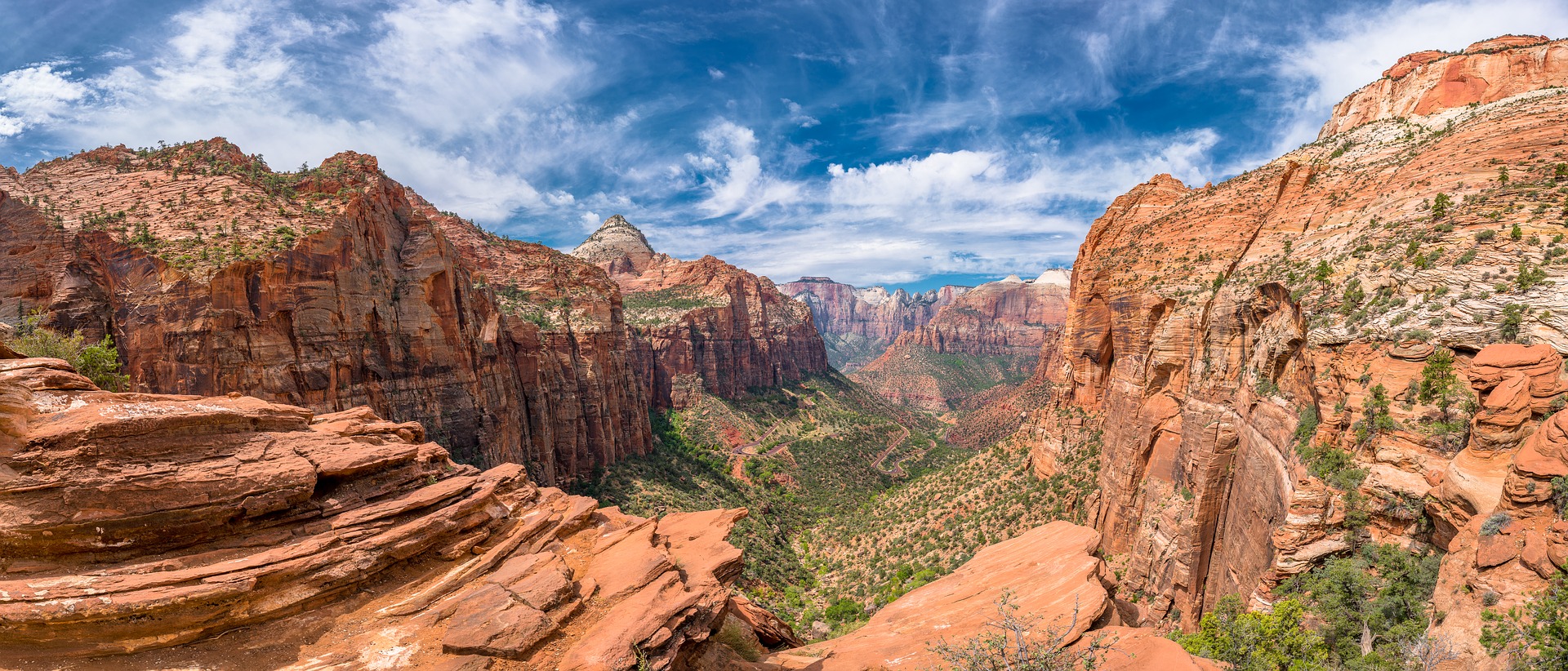 Like most national parks, Zion National Park has limited accommodations and reservations often fill months in advance. Putting in the extra effort to secure reservations to stay right inside the park is certainly worth it though, since you'll enjoy prime access to trails and the park shuttle system, not to mention enjoying national park views right from your tent door.
Inside Zion National Park, there are two campgrounds located near the popular Zion Canyon section of the park — South and Watchman Campground. The Lava Point Campground is located a little over an hour's drive from the South Entrance of the park, a lesser-visited region of the park along the Kolob Terrace Road.
Camping is extremely popular in Zion National Park, so expect all campgrounds to be full from March through November. If you are unable to make a reservation, the earlier in the day you arrive, the better your chances are for finding a campsite.
As far as hotel-style accommodations, the Zion Lodge offers the only lodging in the park. The neighboring town of Springdale has dozens of hotels and resorts, and budget-conscious travelers will find more affordable options in St. George and Hurricane.
South Campground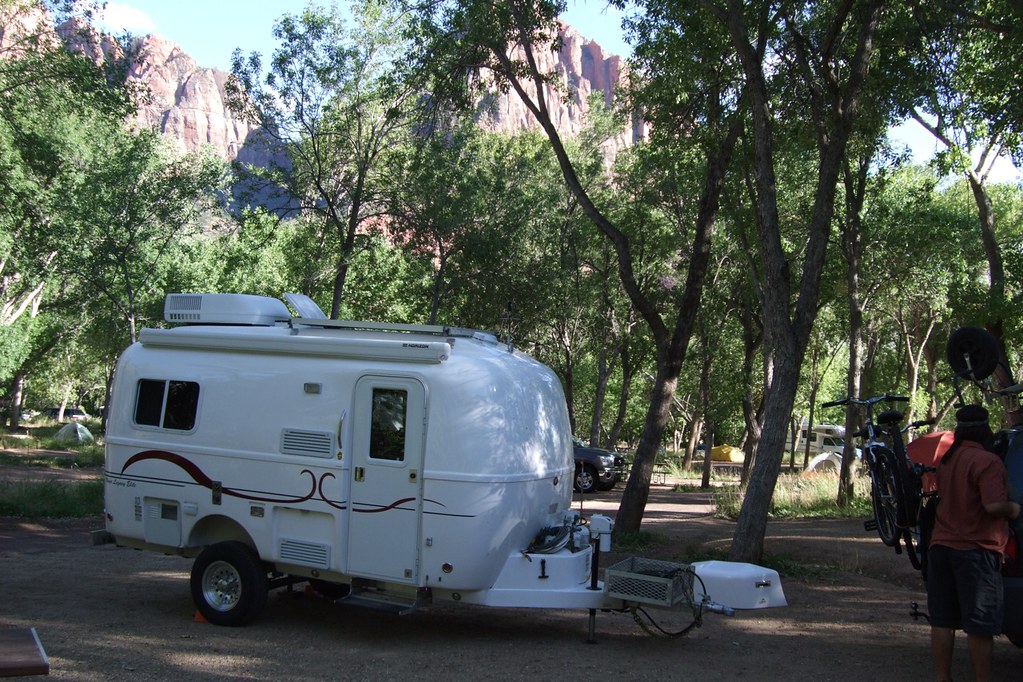 Located a half-mile from the South Entrance of Zion National Park, South Campground offers no-frills camping just a short walk from the main visitor center. It's a convenient spot to stay for accessing the park shuttle and the Pa'rus Trail, a paved walking and cycling trail that follows the Virgin River to Canyon Junction and begins right from the campground.
Amenities are limited to flush toilets, drinking water, picnic tables, and fire pits, and there are no showers on-site. There are also no hookups for RVs, but a dump station is available. Pack a sun shelter or tarp since many of the campsites have very little shade. Zion is often very windy so you'll also want to pack a few extra tent stakes or ropes to keep everything well-secured at camp before you head out on the day's adventures.
South Campground is open from early March through the end of October, and reservations open 14 days in advance. Any sites not reserved often fill first thing in the morning. If you don't have reservations, plan your trip so that you can check South Campground for available spots first thing in the morning.
Watchman Campground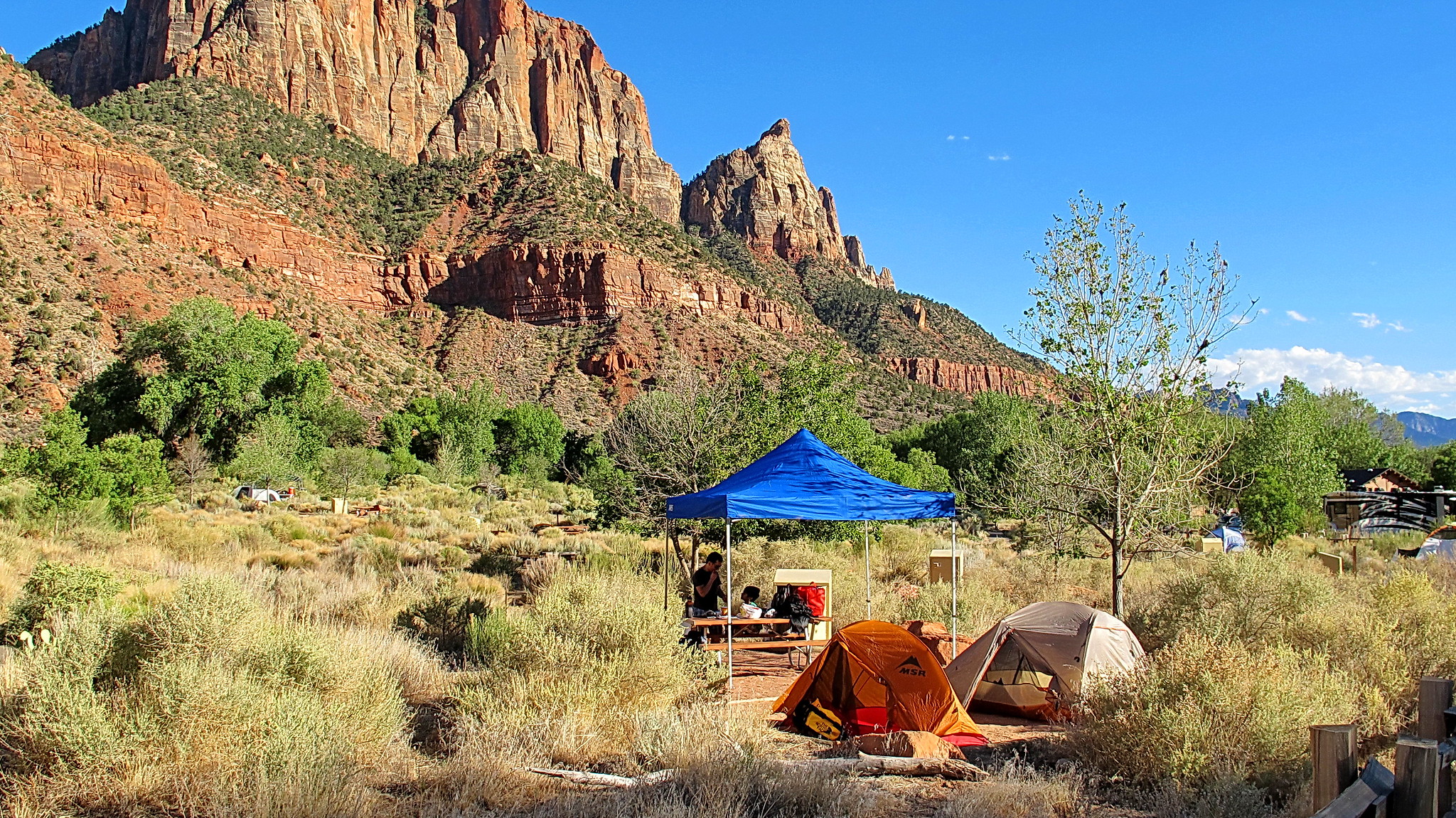 Just like the South Campground, the Watchman Campground is located right near the South Entrance and is within walking distance of the visitor's center and park shuttle. But unlike South Campground, Watchman Campground is open year-round, and electric sites are available for RVs.
Tent-only campsites and walk-in sites perfect for cyclists and backpackers are available, as well as sites for campers and RVs with electric hook-ups and group sites. The A and B loop campsites are closer to the Virgin River and tend to be larger; the C and D loop campsites offer a little less privacy. Few sites provide much, if any, shade.
The chances of finding a spot at the Watchman Campground without a reservation are next to none from March through November. Reservations are almost always required and are available online six months in advance.
Reservations often fill within days of becoming available. If you're planning a spur-of-the-moment trip, you may have some luck securing a Watchman Campground reservation if you search the website often for cancellations. All sites are first-come, first-served December through February.
READ MORE: 7 Amazing Things To See and Do in Arches National Park
Lava Point Campground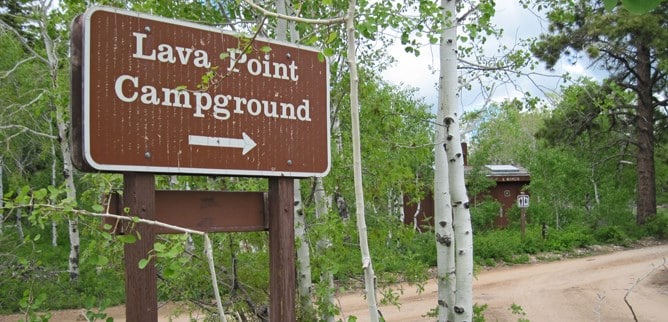 Located in the lesser-traveled Kolob Terrace section of the park, Lava Point Campground offers six primitive campsites available on a first-come, first-served basis. The Lava Point Campground sits near the highest point of Zion and is a convenience spot to stay if you have a permit to do the Subway slot-canyon hike.
Lava Point Campground is located about an hour from the South Entrance of Zion and it's only open May through September, weather permitting. Be sure to bring along plenty of drinking water; amenities are limited to pit toilets and trash collection. Vehicles over 19 feet in length are not permitted on the road to the campground.
Zion National Park Lodge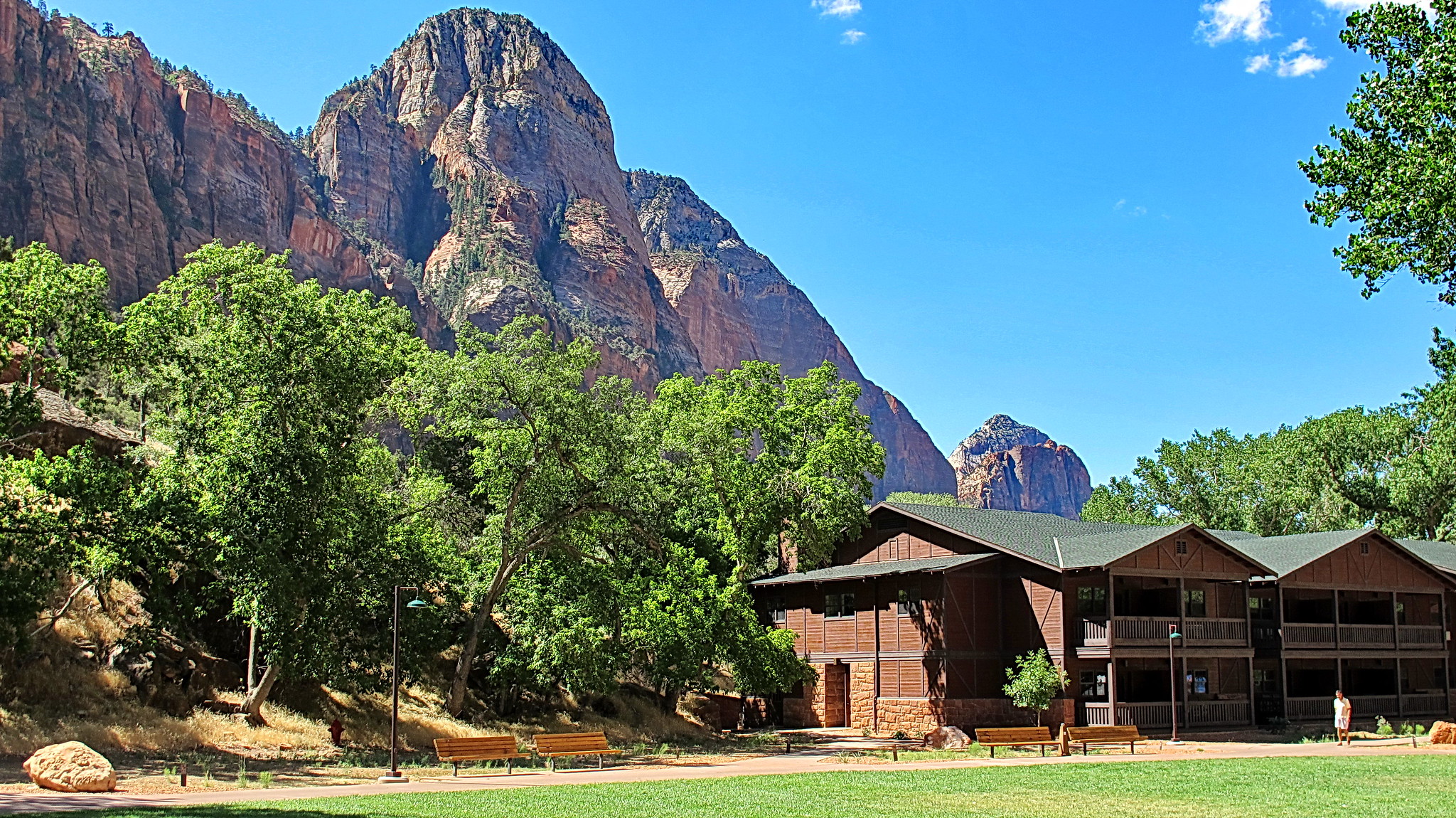 The Zion Lodge provides the only lodging inside Zion National Park. The lodge is located in the center of Zion Canyon near a shuttle stop and within walking distance of the Emerald Pools Trailhead. Accommodations include historic cabins with a gas fireplace and private porch, as well as hotel rooms with a private porch or balcony. It's also the only place to grab a bite to eat inside Zion Canyon at either the Red Rock Grill or the more casual Castle Dome Café.
Originally built in 1925, a lot of the main lodge was destroyed by a fire in 1966 and rebuilt shortly after. Much of the lodge's original character remains, and it's been updated to include modern amenities such as air conditioning and satellite TV. The one thing it doesn't have is a reliable wi-fi connection, and that's by design to encourage visitors to disconnect and take a break from the busyness of everyday life.
Reservations at Zion Lodge often fill months in advance, so book as soon as you know your travel dates. Zion Lodge is open year-round and reduced rates are offered to guests during the winter months.
Lodging Outside Zion National Park 
Considering how difficult it can be to score camping or lodging reservations within Zion National Park, luckily there are numerous options just outside the park boundaries. Dozens of hotels (most with free shuttles and free parking) line the streets of Springdale right outside the South Entrance of the park, such as a Best Western Plus Zion Canyon Inn, La Quinta by Wyndham, Hampton Inn & Suites Springdale, and Holiday Inn Express.
Independent hotels in Springdale include Cliffrose Springdale, Curio Collection by Hilton; Flanigan's Inn; and the Zion Park Motel.
Additional lodging can be found in the gateway cities of St. George, Hurricane, and La Verkin. Several RV parks and private campgrounds are also within a short distance of Zion's South Entrance.
There are several private campgrounds near Zion's East Entrance such as the Zion Ponderosa Ranch Resort and the Zion Crest Campground and RV Park, and additional options in the nearby towns of Mt. Carmel Junction and Orderville. Staying near the East Entrance is a good option if you want to visit Bryce Canyon (Bryce is only an hour's drive from Carmel Junction) but don't want to move your campsite.
Budget-conscious travelers and boon-dockers will find free, dispersed camping at Gooseberry Mesa, the Hurricane Cliffs Recreation Area, and on the public lands off the Kolob Terrace Road north of Virgin, Utah near the South Entrance, and on the public lands located off of Highway 89 outside of Carmel Junction.
READ NEXT: 10 Solo Camping Tips For Women
Pin it!