As the second half of your all-important sleeping system, backpacking sleeping pads are a member of the "big three" items on your gear list.
When used in conjunction with a good quality sleeping bag, your sleeping pad will not only provide a layer of cushion between you and the ground, but will also help you stay warm at night. That's because sleeping pads also protect you from losing body heat to the cold ground beneath you, and many of them will actually reflect body heat back toward you as you sleep.
To help you find the right backpacking sleeping pad for your next trip, we've put together everything you need to know about the different types of pads available, the pros and cons of each, and some important features to look out for to make sure you get the best night's sleep you can out on the trail.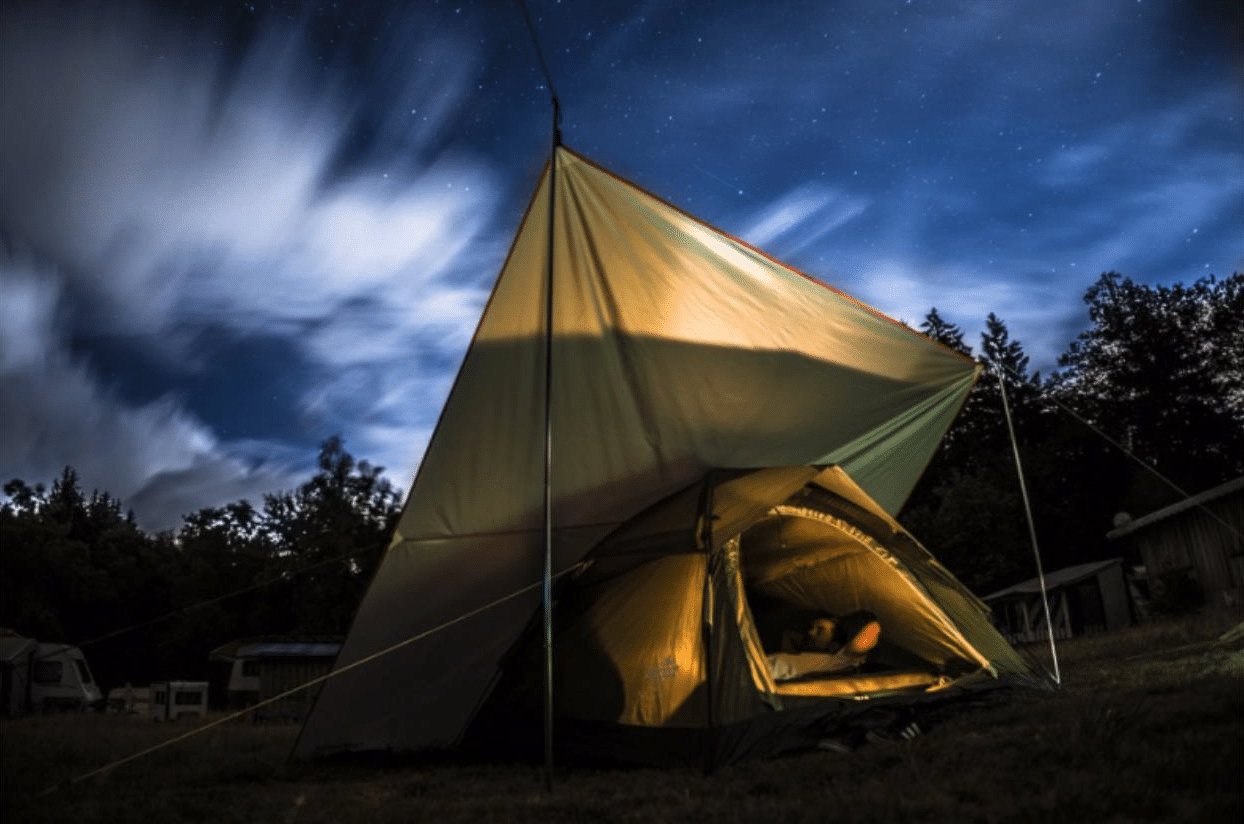 Types Of Backpacking Sleeping Pads
There are two types of backpacking sleeping pads you'll want to consider: air pads and foam pads. They've got their own advantages and disadvantages, so here are some key points to help you decide.
Air Pads
Without a doubt, air pads take the cake for comfort, warmth, and packability. If sleeping comfort is a necessity for you, chances are this is your pad of choice.
That's especially true for side sleepers, as some pads inflate to three inches or thicker, and when fully inflated provide enough support to keep your shoulders and elbows off the hard ground.
Air pads also tend to be much warmer because the layer of air inside creates a more effective insulating layer, whereas foam pads rely primarily on reflective materials for retaining body heat.
They also tend to pack down much smaller than foam pads when deflated, and won't break down and become thinner over time like foam pads will.
Air pads aren't perfect through, and they've got a couple notable shortcomings you'll want to keep in mind.
The first and most obvious is that they're dependent on air for both warmth and comfort, which means even the tiniest puncture will render them useless unless you're able to locate and repair any holes.
Air-filled pads also take a lot more work to set up and break down, as they need to be unpacked and inflated every evening, then deflated and rolled back up every morning.
Inflated sleeping pads tend to be more expensive as well, especially the lighter and more packable models. Oddly enough it also seems that the more money you spend on an air pad, the louder they get. The Thermarest NeoAir UberLite, for example, is one of the lightest sleeping pads on the market, but sounds like it's filled with empty potato chip bags every time you roll over.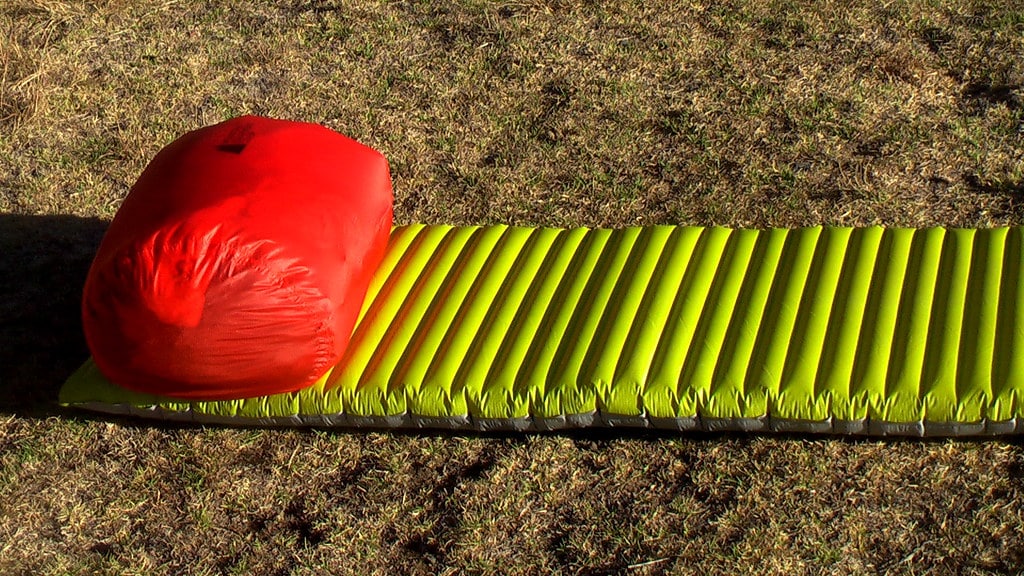 Foam Pads
They aren't super-comfortable, super-packable, or super-warm, but foam pads are still a popular option for good reason.
Most notably, they're the most reliable option out there because they're utterly puncture-proof. In fact, many hikers will go as far as to cut them down to the ideal size, which I can't say I recommend with an air pad.
Foam pads are also super-versatile and can be folded up in several configurations and used as anything from camp chairs to first-aid splints in a pinch.
They're super lightweight, typically around 14oz for a regular size, and can be trimmed down even lighter as mentioned before. Their accordion-style foam panels are fast and easy to unpack, simply fold and unfold as needed, and they're often less than half the price of inflatable sleeping pads.
If you're a minimalist hiker who prioritizes reliability and efficiency over comfort, a foam pad is probably your best bet.
Just keep in mind that foam pads don't last too long with regular use. Over time the pressure of your body compresses the foam down, so while it will continue insulating your body to a degree, it's only going to get less comfortable the longer you own it.
READ MORE: Do You Really Need Trekking Poles For Backpacking?
Sleeping Pad Sizes
Generally speaking, sleeping pads come in three sizes: Regular, long, and short.
Regular sleeping pads are typically 72 inches long, and are designed to insulate from head to toe for anyone up to six feet tall.
Long sleeping pads add another six inches to the regular pad length, and are the best choice for hikers at or above six feet who want insulation for their entire body.
Short sleeping pads are roughly ¾ the size of a regular pad, and are designed to support and insulate from the head to below the hips, but don't offer support or insulation from the ground for the legs and feet.
Of course there's some variation in sizing between brands, but many hikers prefer long pads for the extra space so long as they can fit them into their shelters.
Long pads also tend to be several inches wider than regular or short pads. If you've got broad shoulders or tend to roll around a good bit when you sleep, keep the width of your pad in mind.
Most regular pads are about 20 inches wide, while long models tend to be closer to the 25 inch mark. Some brands even offer "wide-regular" and "wide-long" options, so make sure to shop around if a wider pad sounds like the best fit.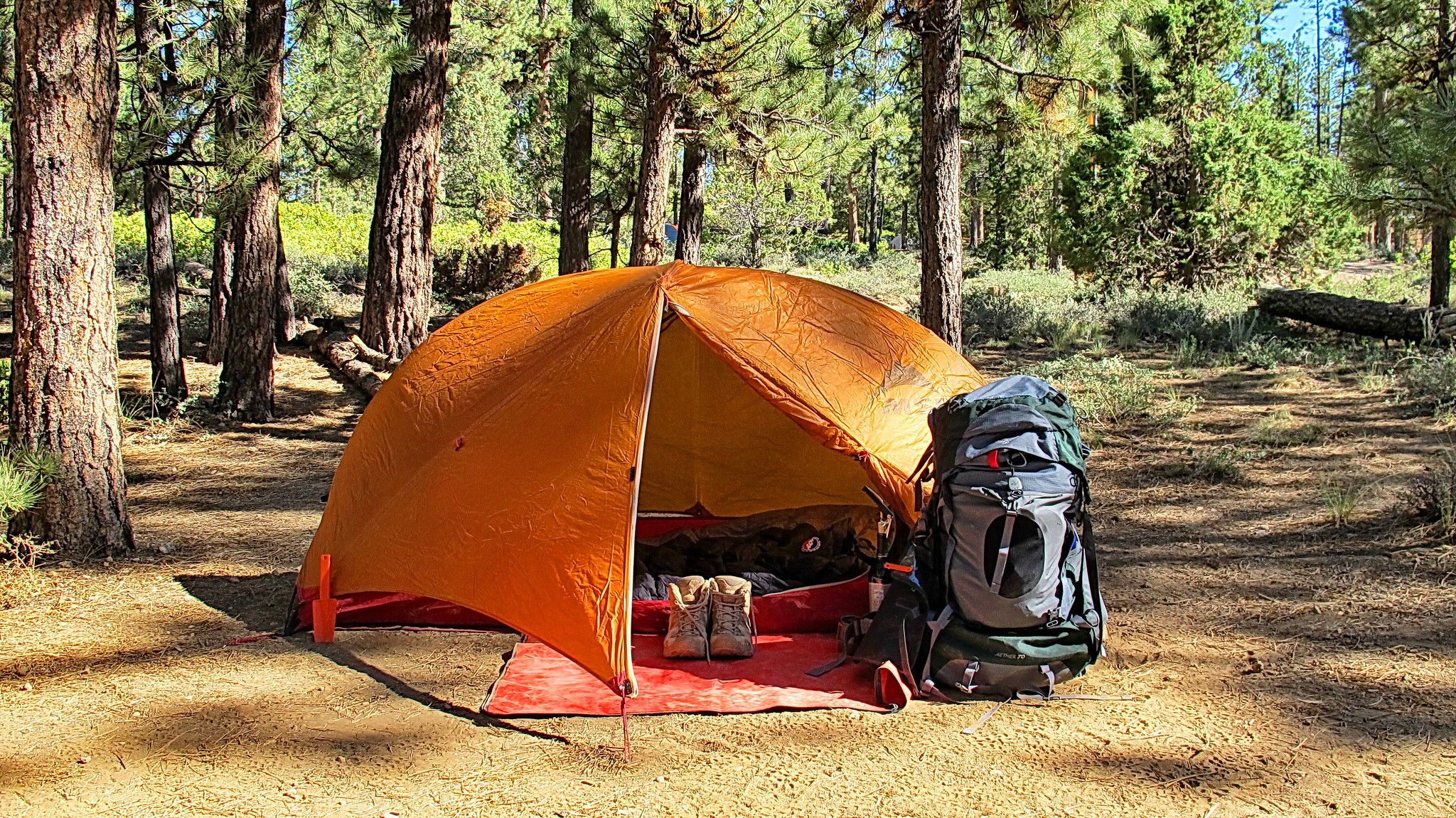 Warmth Ratings Explained
Any sleeping bag worth buying will have a warmth rating listed on the package, which is expressed as an "R-value" on a scale of about 1 to 6.
There's a series of scientific testing behind how R-values are determined, but lucky for us, understanding R-values is simple: The higher the number, the warmer the pad. So a sleeping pad with an R-value of 4 will be twice as warm as an R-value of 2 and four times as warm as a 1.
Depending on how warm/cold you sleep (and how warm your sleeping bag is), the ideal R-value for your sleep system will vary.
As a general rule of thumb, if you're sleeping in fairly cold weather you're likely want a pad with an R value around 4 (higher if you'll be in below freezing temperatures), whereas typical summer and spring hikers should be able to get away with something between a 2 and 3 rating.
How Much Should A Sleeping Pad Weigh?
If you're using your sleeping pad for backpacking, you're going to want it to be as light as you can afford.
Obviously your budget will have a lot to do with just how much pad you can buy here, but know that the top-of-the-line inflatable pads on the market today weigh in under 10 ounces.
Again, if weight is your top concern, closed-cell foam pads typically weigh the least, around 14 ounces, and are outrageously affordable.
If you're a side sleeper or just prefer the benefits of an air pad, I would recommend trying to find as comfortable a pad as you can that is somewhere in the neighborhood of 24 ounces (1.5 lbs) or less.
There are some great pads out there around the two-pound mark of course, but the more weight you add to your pack, the less you'll have to spare for your sleeping bag, tent, and backpack, which are typically the heaviest items on your gear list.
READ NEXT: How To Choose The Perfect Food For Backpacking
Pin it!