This past April, the state of Arkansas and travelers from around the world celebrated the 100th Anniversary of one of the nation's most cherished protected lands: Hot Springs National Park.
Diving into the history of National Park creation and the incredible natural features present here allows us all a piece of the celebration that truly belongs to every American.
Franklin D. Roosevelt stated there is nothing so American as our National Parks, and that the fundamental idea driving the creation of these protected areas was that "the country belongs to the people, that it is in process of making for the enrichment of the lives of all of us."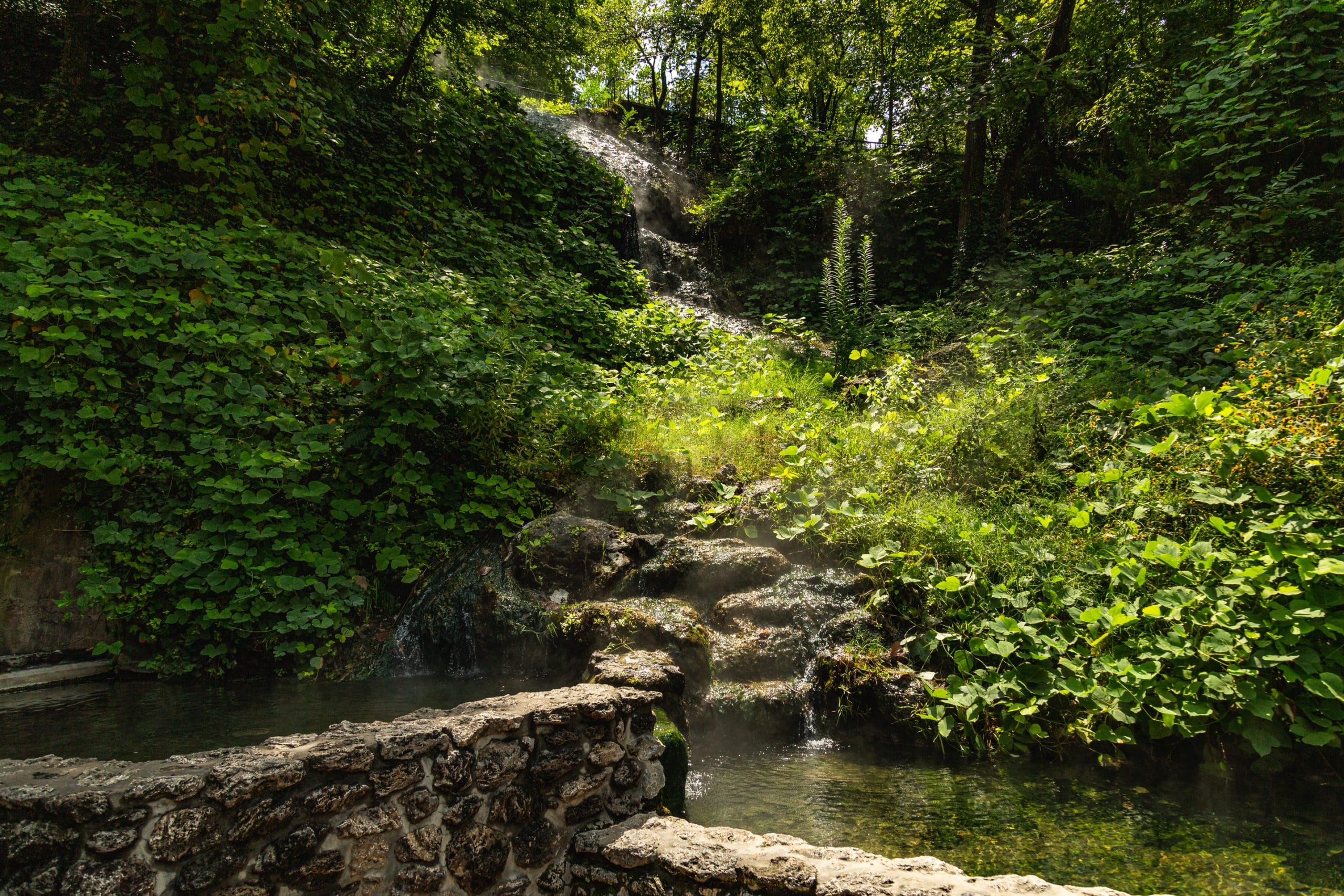 History
The first National Park was created by Congress in 1872, designating Yellowstone National Park as the first public grounds set aside solely for the enjoyment of all people. It wasn't until 1916 that President Woodrow Wilson signed the act that created the National Park Service, which is still the entity responsible for managing the nation's parks today.
A few years later in 1921, Congress designated Hot Springs National Park, adding on 900 acres to the formerly known 'Hot Springs Reservation.' The land here was originally claimed by the Quapaw Indians, a family-oriented tribe that lived in a few distinct villages. They held onto the land until forced to cede the area in 1818 to the U.S. government. In these early times, the area supported populations of plains bison, elk, cougar, and red wolf, all of which that have since vacated the area.
In later years, the National Park was expanded to encompass 5,000 acres that included Whittington Lake Park, North and West Mountains, Sugarloaf Mountain, and Hot Springs Mountain – at the base of which is the majority of the springs.
This area had been known by natives, and some visitors, to have healing properties. It was believed that sitting in the waters and breathing in the warm vapors could heal a multitude of illnesses, ranging from blood and skin diseases to nervous system issues.
Sometimes physicians would also prescribe drinking the water of the hot springs in order to produce excessive perspiration that would aid in healing. Over time, the use of these springs became oriented toward spa-style experiences for relaxation and connection to nature.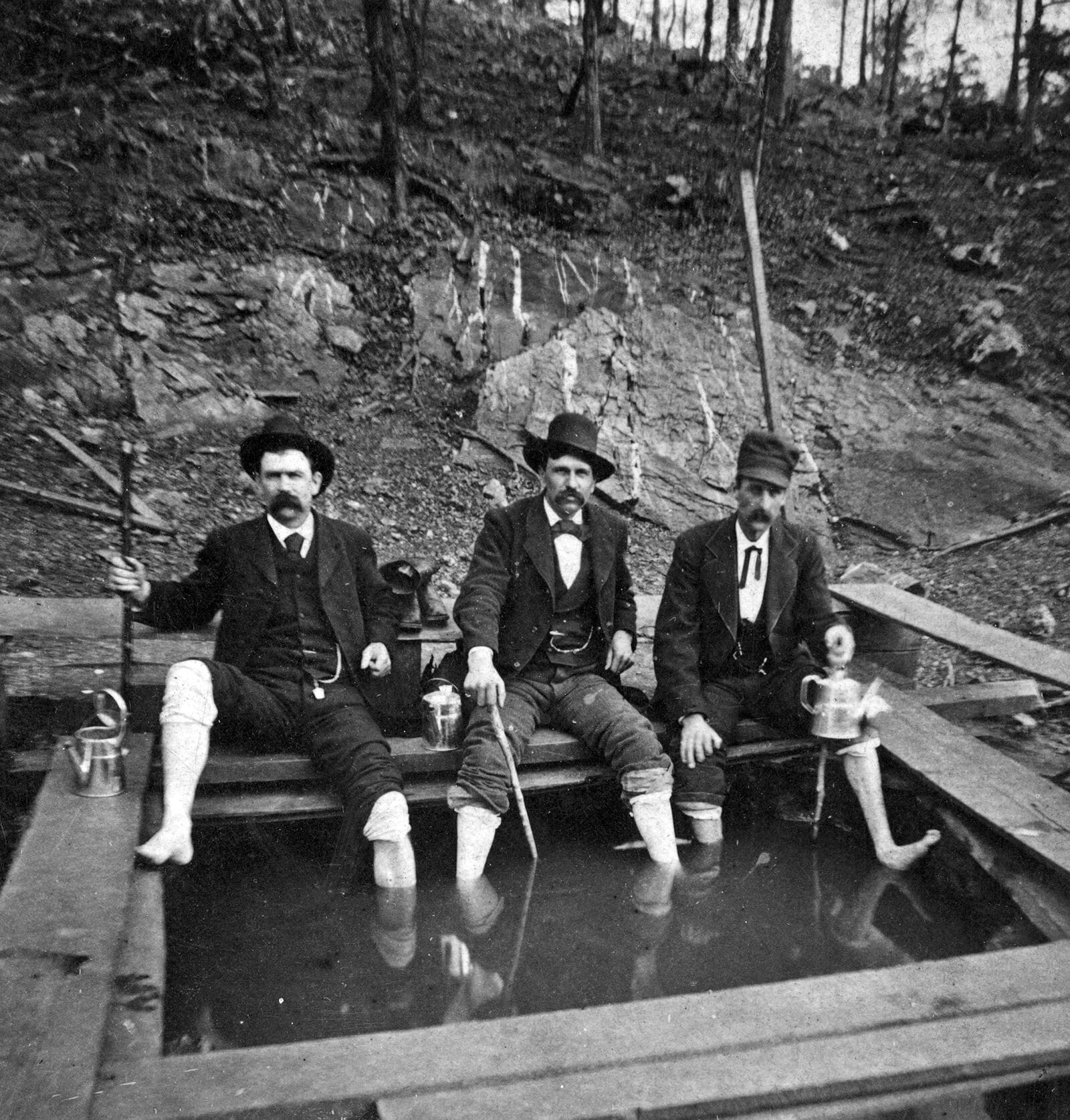 What is a Hot Spring?
Also known as a thermal spring, hot springs occur where areas of warm groundwater percolate through the earth's crust as a result of heat from volcanic activity underground. The water temperature is usually several degrees higher than the average air temperature.
Oftentimes the water in hot springs is uniquely colored, a result of the presence of heat-thriving microorganisms.
Most of the microorganisms that can exist in these conditions are algae, bacteria, and archaea – which often form large blooms that appear as a slimy surface covering. A geyser is a unique type of hot spring, from which water spouts intermittently out of the ground.
The springs at Hot Springs National Park produce water flows in amounts that topple half a million gallons every day. Each spring located here comes from the same underground source, but have their own unique properties.
For example, some springs have high concentrations of dissolved iron (Big Iron Spring, for example) while others have no iron traces documented (like Arsenic Spring). The average temperature of this water is 143ﹾF, and interestingly, the maximum temperatures have declined in recent years.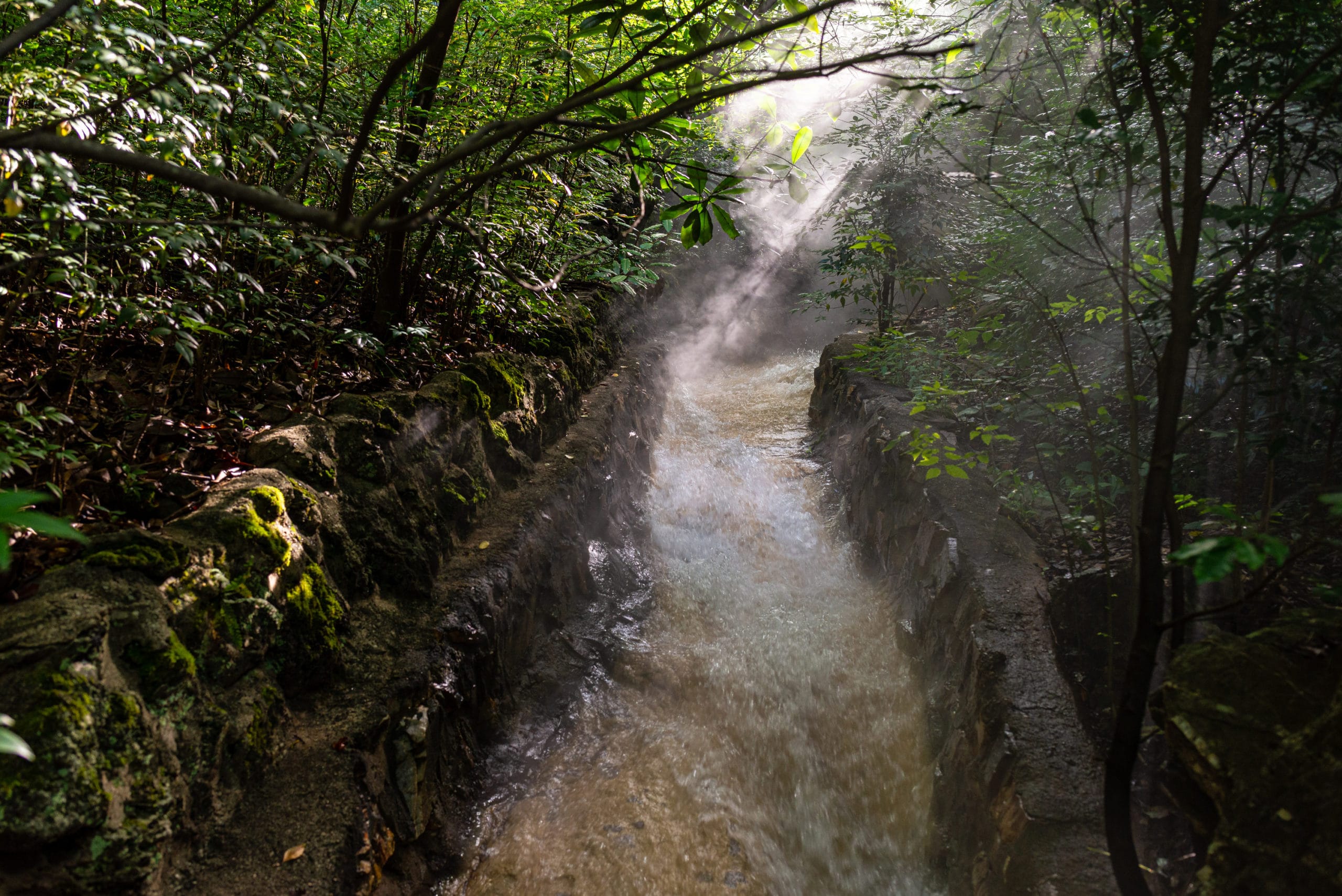 READ MORE: All About Forest River: The Leader of RV Manufacturing
The Environment
Hot Springs National Park is within the Zig-Zag Mountain Range, which formed when tectonic plates collided thousands of years ago. The collision created mountains that deformed and cracked layers of rock, which allowed water to seep in.
Rainwater that seeps through the mountains can reach up to 8,000 feet underground, heating as it moves deeper towards the earth's core. Thousands of years later, the water returns to the surface and creates the hot springs seen here.
The average air temperature of this area hovers just above 60ﹾF. The area receives 55 inches of precipitation on average annually, with an average humidity measuring around 68 percent. The surrounding mixed forest is dominated by pine, oak, and hickory, including some old-growth forest that remains uncut on three of the mountainsides.
These areas of hills and valleys are abundant with wildflowers and flowering trees each spring. There are also areas of grasses, mosses, and liverworts. This provides an excellent habitat for a range of native wildlife, including white-tailed deer, wild turkey, fox, coyote, and nine-banded armadillos, to name a few.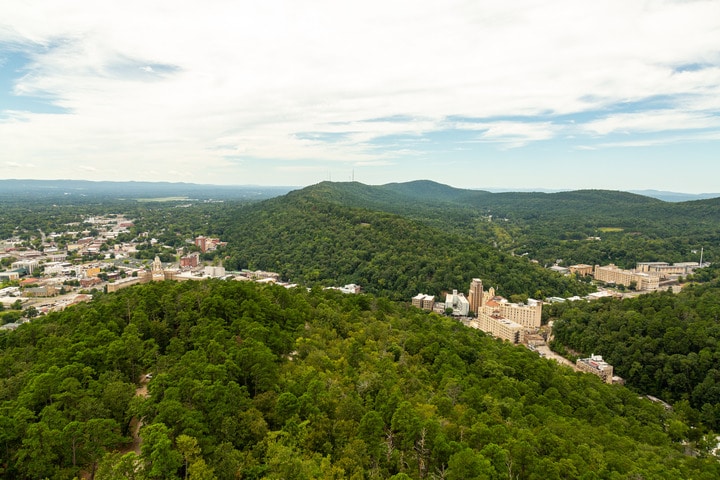 Things to Do Here
Over one million visitors enter Hot Springs National Park every year. However, the activities have changed over the years, including that visitors cannot soak outdoors in the hot springs anymore.
However, there are swimming holes around the park that visitors can enjoy.
Two bathhouses are located on-site for soaking opportunities, and reservations should be made well in advance of your visit.
There are two designated places for visitors to touch the thermal water: the shallow pool at Display Spring, and Hot Water Cascade — the largest visible spring here. You can also experience the springs by drinking the safe water provided by numerous fountains placed throughout the park.
Many visitors choose to hike some of the 26 miles of trails, which provide excellent mountain vistas and views of the surrounding city. Biking, photography, and wildlife viewing are other popular activities here. Fishing is permitted in the area's ponds with a required state license.
If staying for multiple nights, there are accommodations in town or opportunities for camping at the first-come, first-serve Gulpha Gorge Campground. For those that choose a slightly less adventurous itinerary, there are excellent opportunities for scenic drives with overlook stops, some of which have nice picnic areas.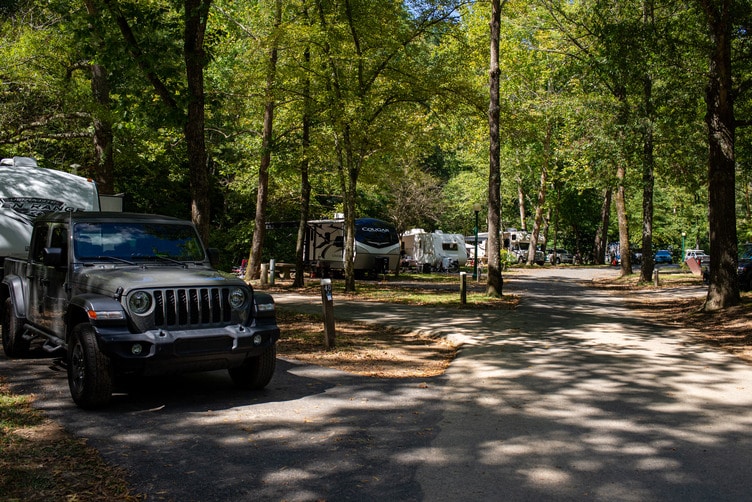 The managers of Hot Springs National Park have planned monthly activities for their big centennial celebration throughout 2021.
It is a great time to visit one of the nation's richly historic parks, easily accessed and full of opportunities for adventure. And as an extra bonus: there is no entrance fee to enter Hot Springs National Park!
Learn more at nps.gov/hosp/getinvolved/centennial.htm.
By Loren Tucker
READ NEXT: The History of Yellowstone National Park
Pin it!