The lure of the outdoors and hitting the trails draws people in both the winter and summer seasons. Each season offers varied and exhilarating advantages, such as sight-lines in the winter that offer new views not visible during summer when trees block the way. You experience wildlife which are more visible in certain environments. And many hikers wait for the cooler fall and even winter temperatures.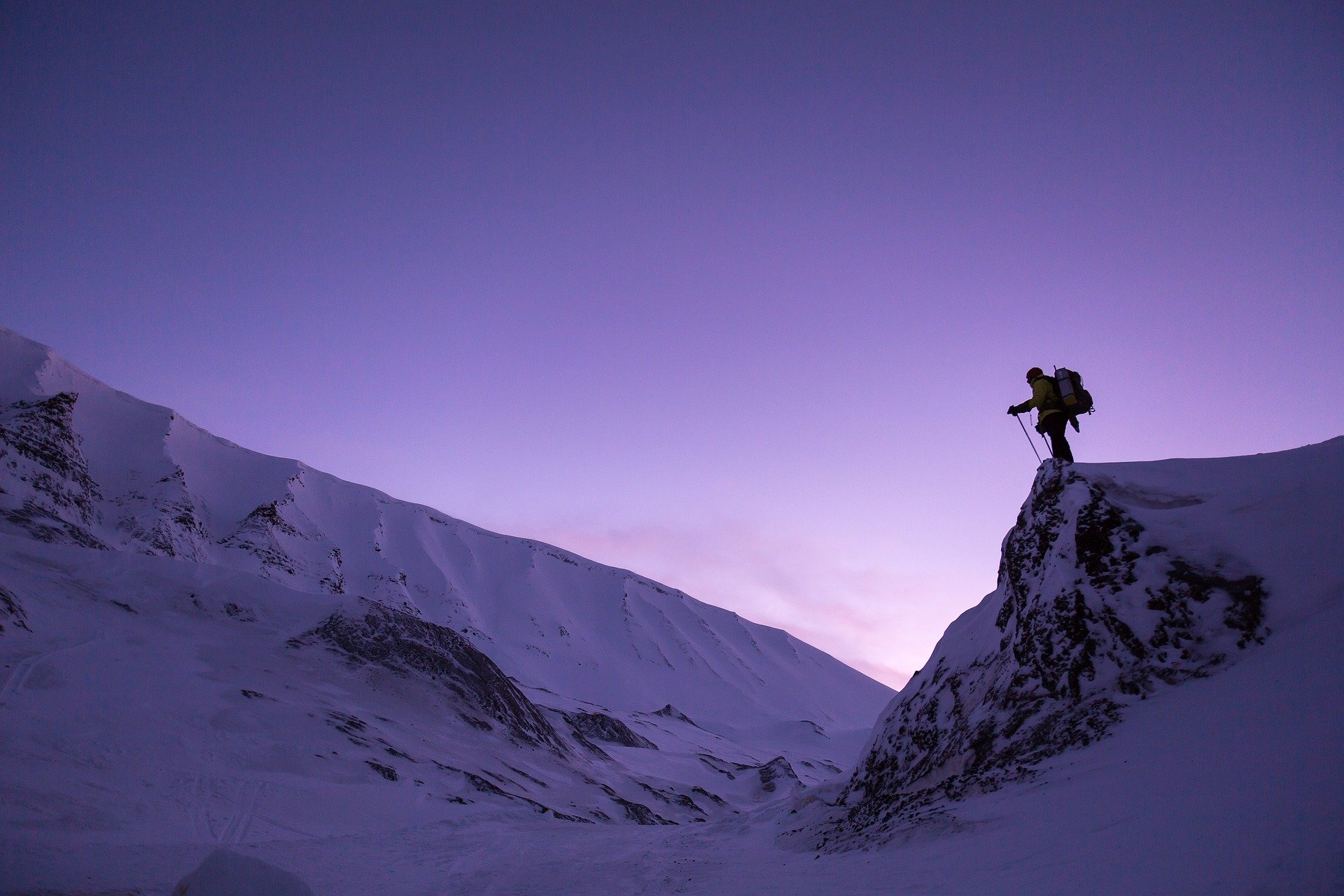 The trails in the northeast United States vary in terrain, weather, elevation, wildlife, and forestry, and differ to the western United States and every other part of the world. When planning a long or short hike, preparation is always the key to enjoyment and a safe hike. Smart planning even when it seems you will be in and out can keep you out of trouble when the simple turns into complicated. For example, I wanted to do a quick four mile hike with a friend on a trail in upstate New York about two hours before it got dark. We hiked in about forty minutes when my friend got sick.  She couldn't move for an hour. This was late September and it dropped to about forty degrees and the sun had set. Luckily I had an extra sweatshirt and a headlight to see the blazes on the trees. After she gained some strength, we followed the trail back to the car.
So, preparation is key not just for the hike you plan on taking, but for the unexpected, too. Whether you're hiking in high or low elevation, rocky or smooth trails, in summer or in winter, there are various hiking essentials, such as gear and clothing, that are needed to suit each specific hike. 
This article is geared toward day hikes, and each section is important whether you are on your own or are with a hiking buddy or an experienced hike leader. Preparation is essential and includes more than staying warm or cool. The first of the bare essentials are looked at by most hike leaders or experienced hikers who plan for the mileage, elevation, and the in and out time of the hike. But there are plenty of ways to prepare for a day hike that are common to both seasons.
 

Stretch

 — You should warm up your muscles ahead of going out on the trail. 

 Know your personal limitations

 — We all want to keep a good, healthy pace. But attempting to climb elevations too fast or descending quickly can cause injury. And there's no need to keep up with the rest of the group unless you are driven to be at the head of the pack. Stay at a speed you know will keep you fresh for the entire length of the hike. 

Know the trail and conditions

 — If on a group hike, even though it is the responsibility of the leader to have scouted the trail beforehand, you should have a map and a good idea where the trail starts and finishes, as well as landmarks along the trail.

Backpack essentials —

 Trail map, first-aid supplies, flashlight or headlamp, compass, knife, water (try a hydration pack), and a supply of healthy snacks. 
READ MORE: Guide: Outdoor Hiking for Beginners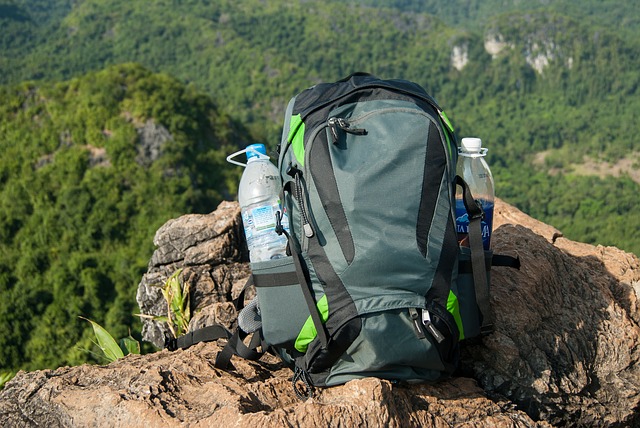 Many day hikes that I have led, people fail to realize how to prepare for the seasonal conditions. If you are planning your first hike or are in a hiking club, find out from the leader or a local camping or hiking sport store the type of conditions you may encounter. When gearing up for a winter hike (depending on conditions: ex: snow) you will need the following: footwear, layers of clothing, and traction aids that will aid in the different conditions including ice, wind speeds, temperature changes, and trail conditions.
Winter Hiking Essentials
When preparing for a hike with the weather in the thirties, bright sun, and no wind, we all know that once you get going, the body will burn more calories trying to keep warm. Which means if you overdress based on standing in a freezing cold parking lot waiting for others to show, then you better have plenty of room in your backpack to cram in the extra unnecessary layers you'll shed once you walk a few miles.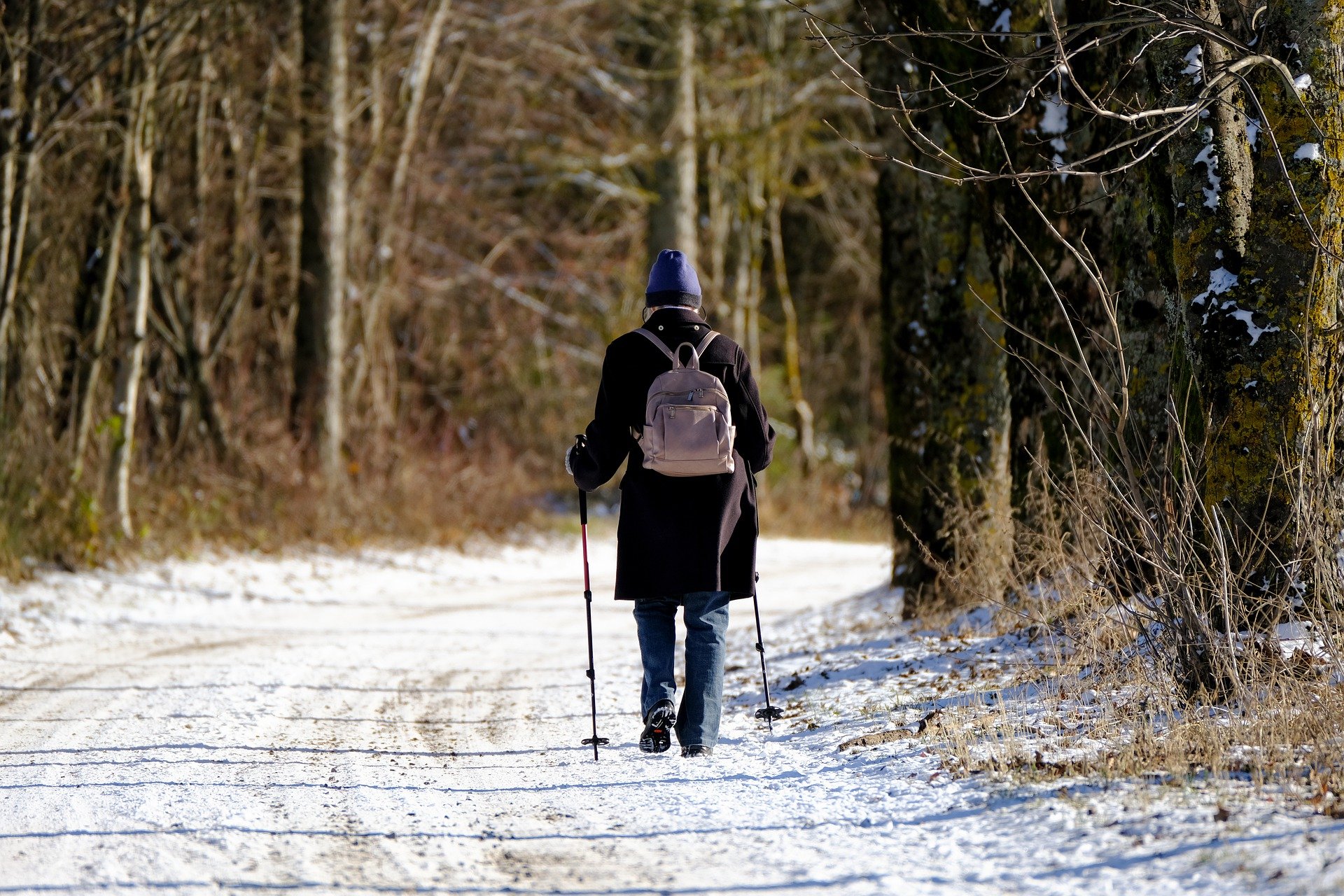 Below are the essentials. For more details and to view the selection, I recommend the REI site.
Water

—

 Yes, that's obvious,

but in cold weather you don't feel as thirsty

. And that's when dehydration sneaks in. You still sweat and your body needs hydration.

Boots —

 Leather, synthetic leather (lighter), waterproof, heavy midsoles if hiking rocks.

Gloves — W

aterproof, lightweight fleece.

Hat —

 Merino Wool dries fast, retains insulation when wet, and will wick sweat away from your skin.

Dress in layers —

 

Mid-layer

(fleece pullover or insulated vest)

Base Layer

(long sleeve pullover)

Jacket

(Waterproof/Windproof insulated jacket with hood) 

Boot traction —

 The best value are micro-spikes; they stretch over your boot and have steel spikes that dig into ice.

If hiking in snow —

 High Gaiters and you must know if snowshoes are needed, or if foot traction protection is enough.

Sunglasses

 — Check the selection of Oakley outdoor sunglasses. UV protection is a must to battle blue light, but polarized lenses are needed for glare. The lens needs to be polycarbonate (glass lenses can break) and wrap around frames stay on the face better.

Backpack —

 I recommend a large day pack with hydration bladder and room for storing layers that you may shed.
READ MORE: Cold Weather Camping Tips
Summer Hiking Essentials
The same theme exists for summer hiking as does winter — prepare for the season with the proper gear and logistics. The first priority, as always, is health and safety. With summer comes humidity. Dehydration, skin protection, and strenuous elevations need consideration before hitting the trailhead.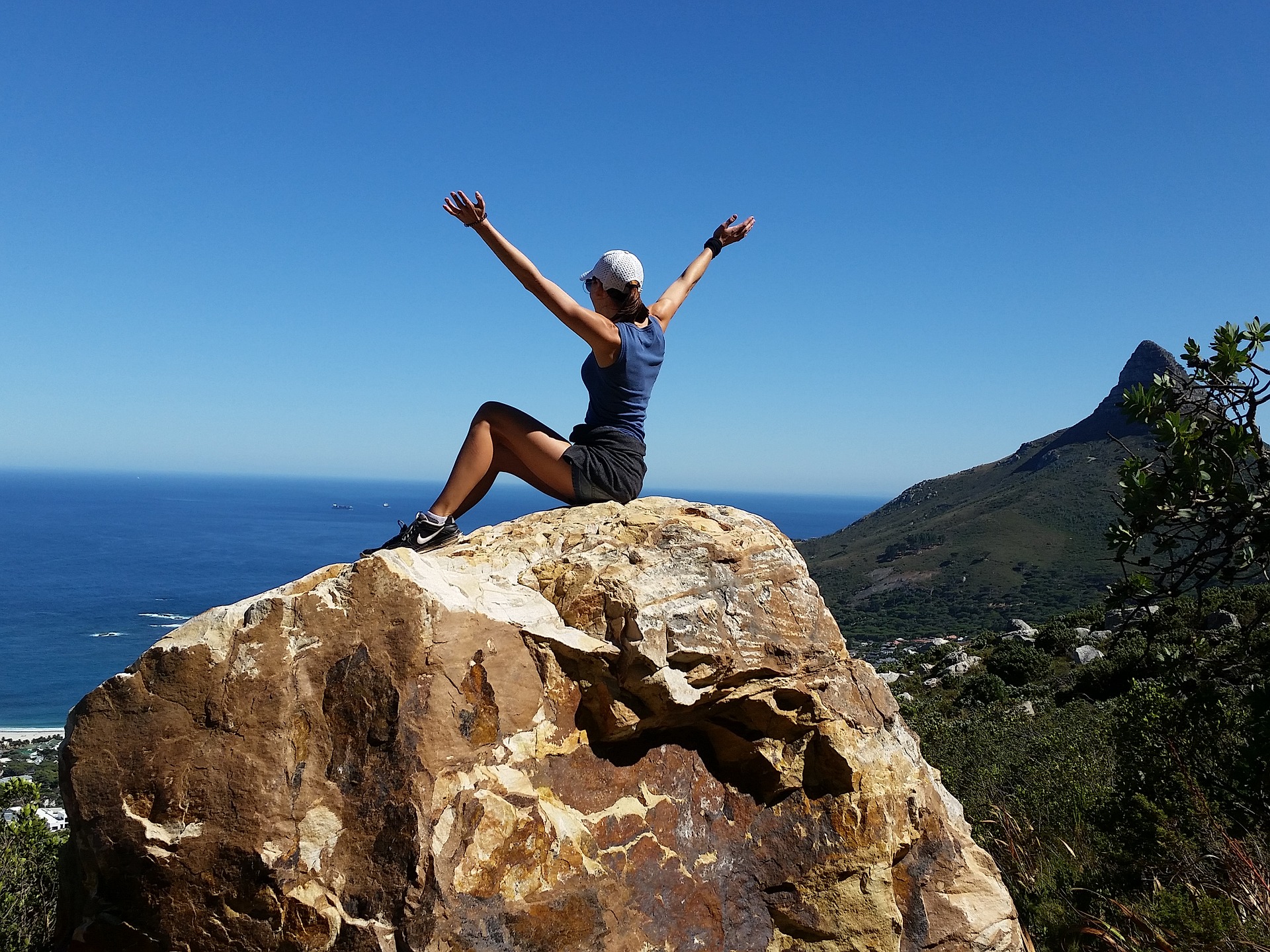 Sunscreen

 — Needed year-round in low and high sun intensity conditions.

Hydration bladder — A backpack insert

means you will have a constant water flow.

Clothing

Shirts

 — C

otton is best for skin, but holds moisture. This can keep the skin cool, but try moisture wicking materials.

Pants —

 I suggest organic cotton long pants to protect against poison ivy and ticks, with a zip-away feature to wear as shorts.

Rain Gear — L

ight material with hood for those summer showers that pop up.

Boots

 — For day hikes, try low-cut models with more flex in the midsole. Also, trail runners are not boots, but day hikers often use them for easier trails.
In conclusion, day hiking in any season is fun and a healthy activity. But most important is safety and your hiking essentials, so you should know the trail conditions, dress for comfort and weather conditions, have a compass, and have enough water, snacks, and first aid supplies.
Pin it for later!