Feel the warmth of the sun on your face, hear the birds chirping in the background, and breathe in the fresh air. There's nothing like being in the great outdoors, especially in Florida. There are so many options when it comes to camping in the Sunshine State, from the beach to Florida's state parks and even parking your RV by a lake. But when is the best time of the year to camp in Florida? Let's break it down by seasons.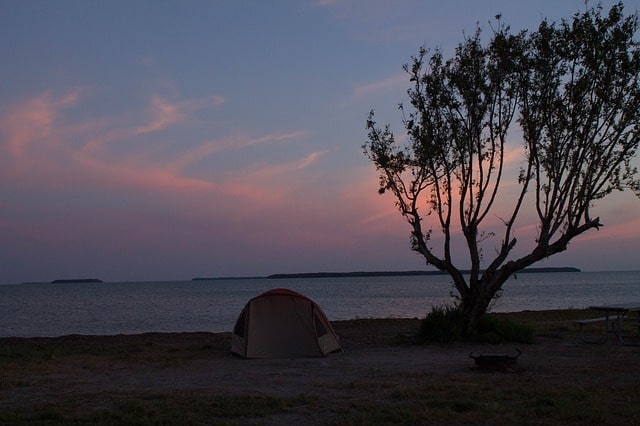 WINTER
Winter in Florida? I know what you're thinking, but it's true that Florida does have a few cold days and lots of cool nights during the months of December, January, and February. During that time, average temperatures range from 40 to 65 degrees at night and daytime temperatures are a little warmer, ranging from 60 to 77 degrees. 
Read More: 5 Different Types of Camping for Campers
If you don't believe us, just ask the snowbirds that make their way to Florida every winter looking to escape the snow. With temperatures like that, you definitely won't be turning into a popsicle, but you'll still need a a good jacket. The only downside is that it's also the most expensive time of the year to visit due to its popularity.
However, don't be fooled by the temperature — you'll still need to pack some sunscreen. Just because it's not scorching hot it doesn't mean that the sun isn't shining. You want to stay happy and healthy while exploring all that Florida has to offer.

SPRING
In springtime, the flowers are blooming, the leaves are turning green, and the air has never felt so fresh. Spring weather in Florida typically goes from late March to May. Campers will still be able to enjoy cool nights and warm days starting in the low 70's to mid 80's, making this the perfect weather for camping. You can enjoy outdoor activities like biking, hiking, and even kayaking without a jacket.
And yes, anything below 60 degrees in Florida is when locals start to pull out their winter clothing. The memes are true!
Read More: 10 Camping Safety Tips For First-Timers
SUMMER
In Florida, summer usually extends from May to September with temperatures in the low 80's at night and reaching the mid to high 90's during the day. These temperatures are pretty normal on a daily basis and the heat index normally reaches as high as 102 degrees. 
The Sunshine State is one of the most popular tourist destinations during the summer, because all the kiddos are out of school and everyone is taking their family vacations to the theme parks and sandy beaches. During this time, camping is not as popular due to the extreme heat, high humidity, and daily afternoon showers. However, if you do decide to go camping during the summer, there are plenty of places that offer water sources to help you keep cool, such as springs found at many of the state parks, RV parks that have pools on property, and sandy beaches.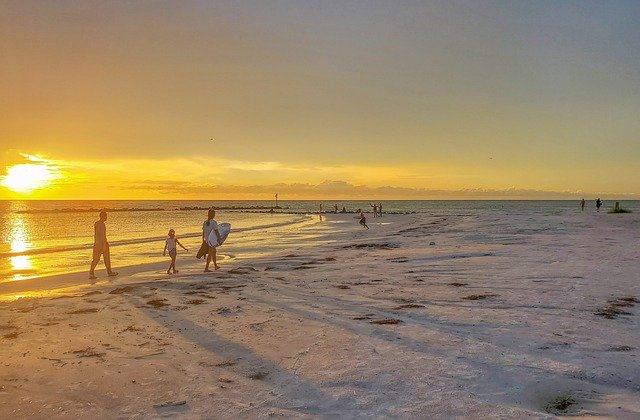 Since camping in Florida during the summer can be tricky, especially with the heat and rain, here are tips for staying safe and still being able to enjoy your experience. The two most important things to remember when camping during the summer are to stay cool and hydrated.
Make sure you camp somewhere with plenty of shade, bring portable fans so you can stay cool at night, and make sure you are drinking plenty of water. Due to the high humidity levels, even in the shade, you'll likely be sweating profusely. The last thing you want is for anyone to have heat strokes or pass out from dehydration.
Some other important tips to remember are to always have sunscreen on, especially with the sun being stronger than ever. Also, make sure to always have bug spray, unless you like being lunch for mosquitoes. Summer is peak mosquito season and with daily afternoon showers and thunderstorms, they're nearly impossible to avoid.
Lastly, you'll want to pack a tarp to put on the ground under your tent, so if it rains the water doesn't go through your tent and wet everything inside. I learned that the hard way the first time I took my son camping with his cub scout pack. After a nightly thunderstorm, we woke up with our sleeping bags, pillows, and even our clothes completely drenched. It was definitely a lesson I only had to learn once.
FALL
When the first day of fall finally arrives in Florida, locals can immediately feel the drop in temperature from the mid to high 90's to the low 80's. Overnight it feels like the atmosphere changes and the humidity levels start going down. Fall months are September, October, and November. Temperatures are very similar to spring, in the 70's at night and mid to low 80's during the day.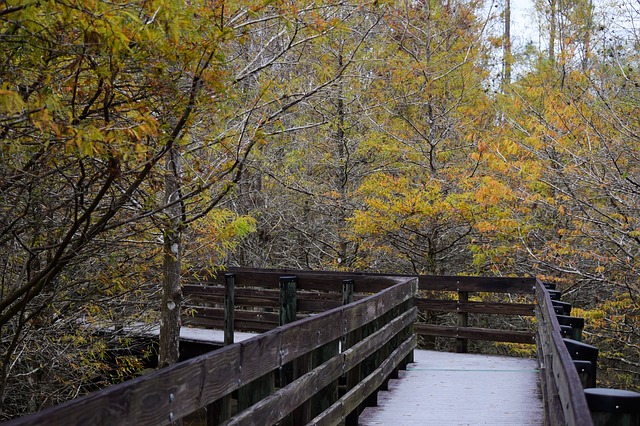 Normally, once the weather starts changing the bonfires start glowing. Just like with spring, fall is a great time to go camping with the temperature cool enough to make being outside enjoyable without feeling like you are suffocating. It's also still warm enough to enjoy the beach and water activities.
The best part of fall in Florida? It also marks the end of mosquito season! Every year during this time, locals begin rejoicing the slow disappearance of the little bloodsuckers.
READ MORE: How to Camp in the Rain and Not Be Miserable
BOTTOM LINE
Although most states have 4 seasons, Florida is not one of them. There are basically two main seasons. With fall, winter and spring all merging into one half of the year. This allows locals and visitors alike to enjoy what the state has to offer without sweating to death, there are little to no mosquitoes, and there are a wide range of daytime and nighttime activities.
You're pretty much getting the best of both worlds by being able to enjoy the springs or beach during the day, and a bonfire at night if you camp in Florida during the cooler season. The other half of the year is summer. During this time it's extremely hot, sunburns happen easily, and mosquitoes think you're a buffet. However, don't let that detract you from enjoying time outdoors, because it is still gorgeous outside.
Don't fret — if summer is the only time you can come visit, there are plenty of great places to camp and keep cool, including popular springs like Weeki Wachee, Devil's Den, Rock Springs, and Rainbow Springs. Other options include some of the state's nationally rated beaches like Daytona Beach, Clearwater Beach, Amelia Island, and Sharktooth Beach.
Even as a Florida native, I am still exploring all that my home state has to offer. The reality is that it's never a bad day to go explore some of the state's gorgeous forest, clear springs, and white sands. It's especially wonderful to go camping in Florida when tourists visiting this amazing state are also able to enjoy the areas that locals work so hard to preserve.
Pin it for later!